I love eating Korean food.  I came to love cooking them too. In my opinion, most Korean dishes are rather easy to prepare, and most of the time, the taste would not go too wrong for a novice home cook like me.
A Korean meal is not complete without side dishes (반찬 Ban-Chan), and usually we will be served with Kimchi (김치). I was given this Stir Fried Fish Cakes in one of my favorite Korean Restaurant and I immediately fell in love with it. 
This is how I prepare this dish at home.  I will usually cook a batch, and keep them in an air tight container after it has cooled down.  This Ban-Chan can be kept in the fridge for 3-4 days and it's good to go with rice or porridge.  It's a good side dish for adding into bentos or lunch boxes too!
I bought the Korean Fish Cake from Lotte Korean Mart and this is how it looks like in packaging.  There are also other brands available.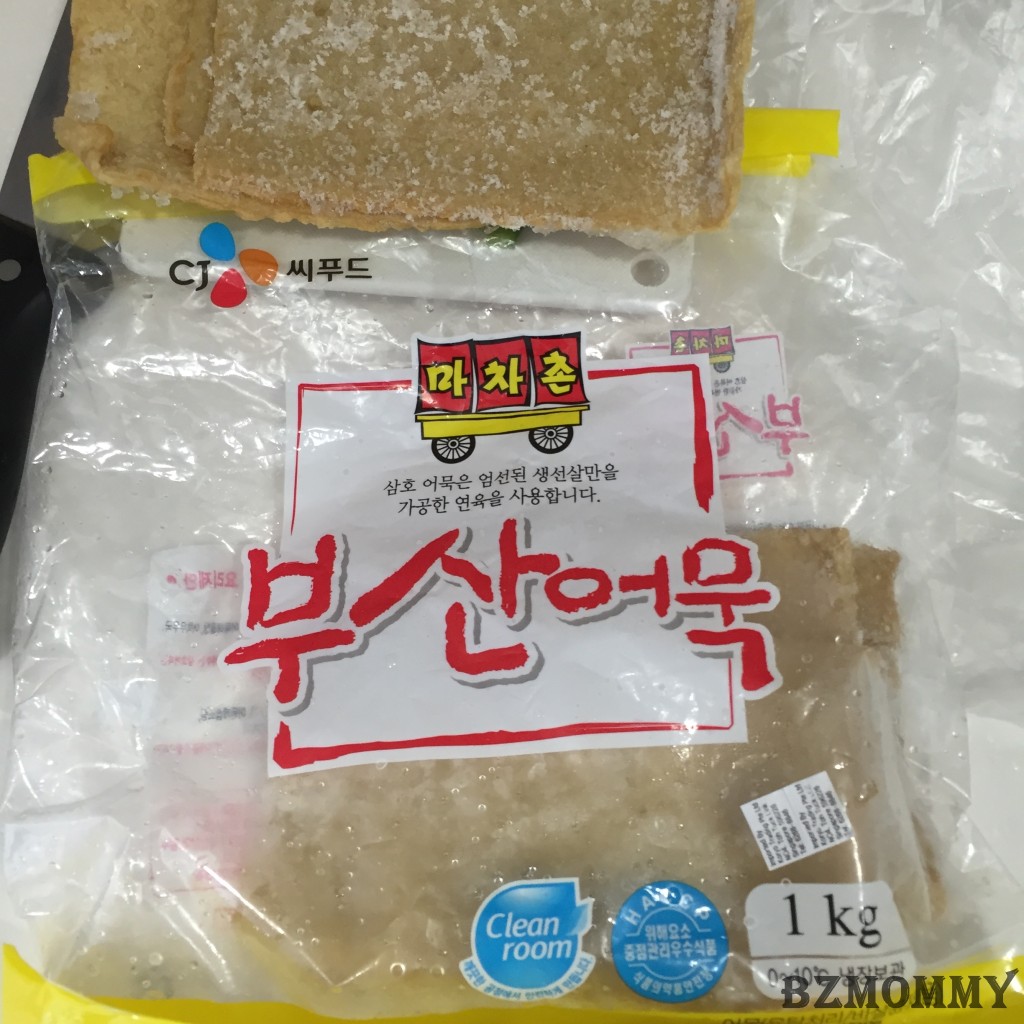 The fish cake came in one big sheet. I prefer to cut them first before parboiling them.  It is really up to your preference. To remove the oil on the fish cake, please remember to parboil the fish cake before adding them to the wok.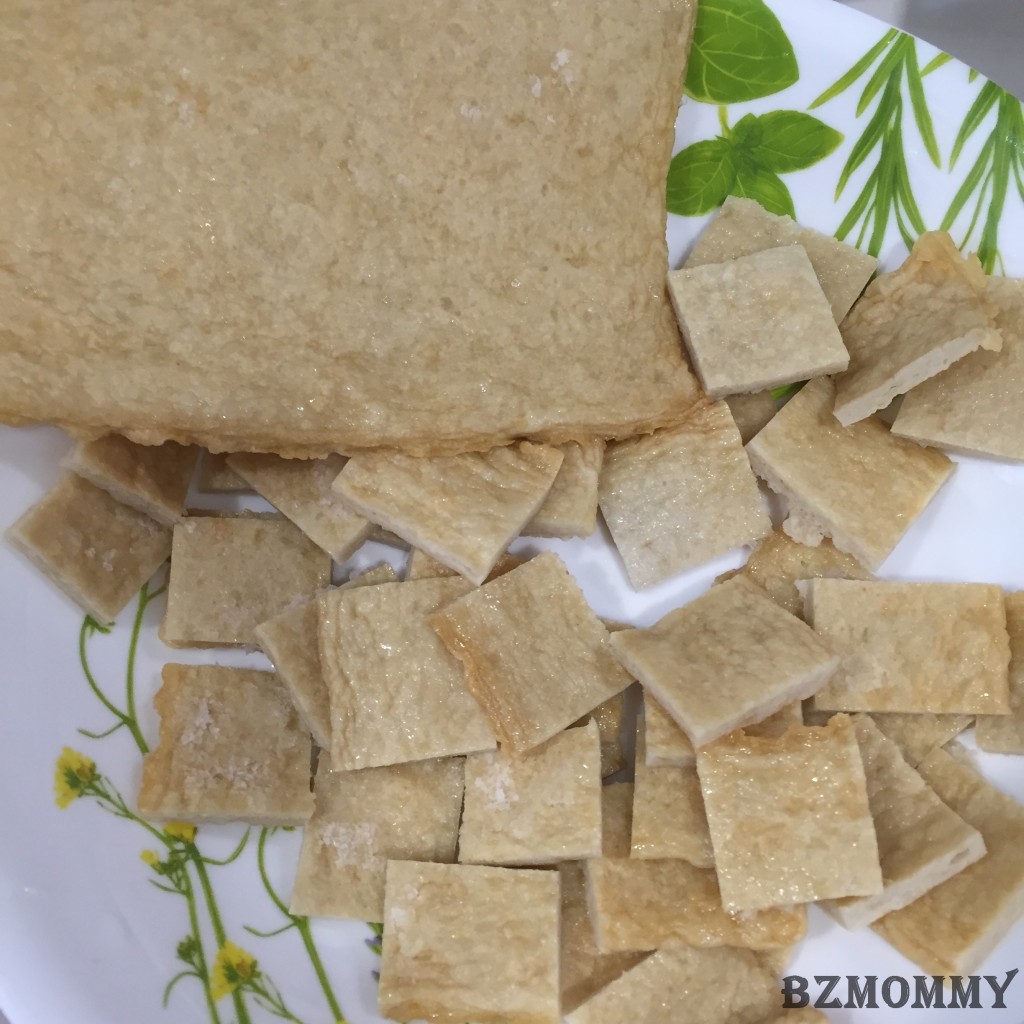 Can you see the oil on the water?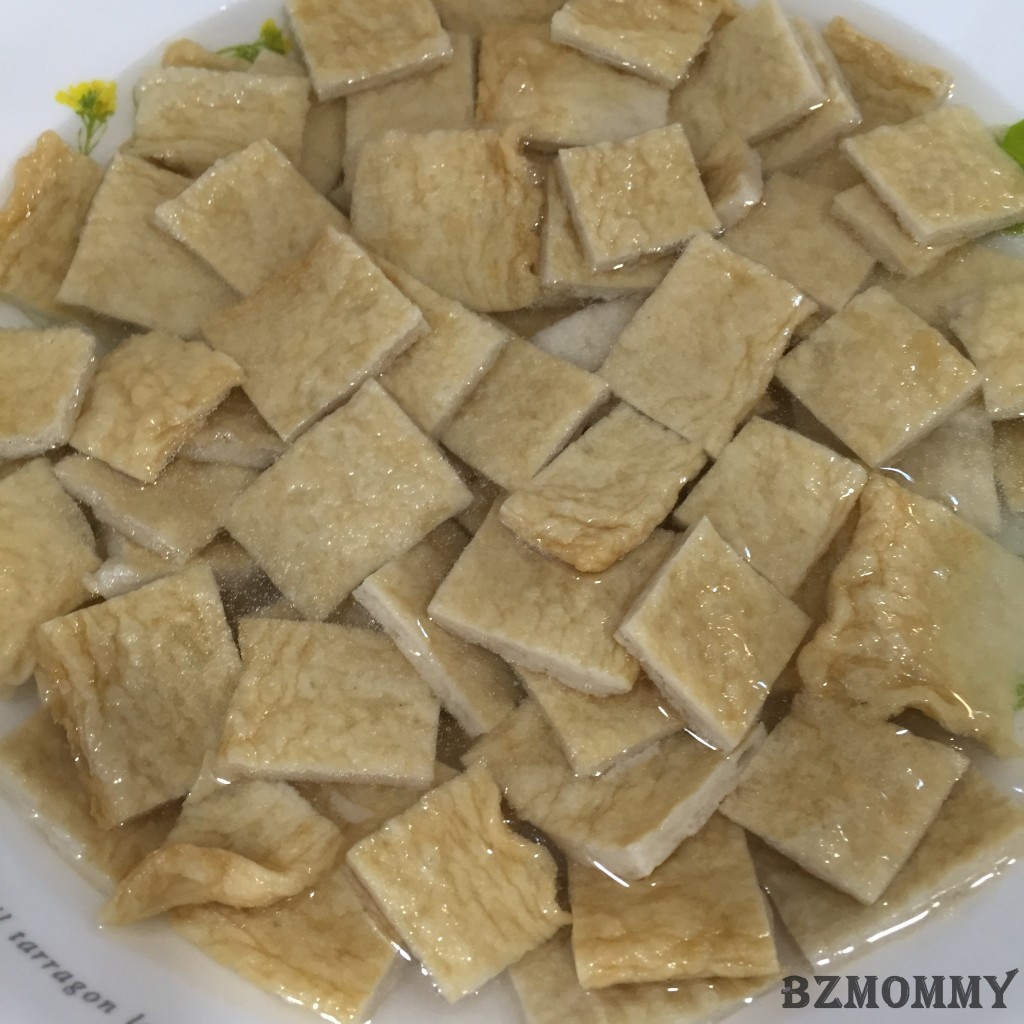 Preparing and cooking this Ban-Chan is easy.  I can only say, use the correct ingredients and sauces and this dish will turn out pretty well. There is a reason why I specified Korean sauces in the recipe below. The taste and the aroma from Korean sauces are very different from Chinese sauces.  The best comparison is between Chinese Sesame Oil and Korean Sesame Oil.  I had tried making this using Chinese sauces, but the taste and smell is no where near to what this Korean Ban-Chan should taste or smell like.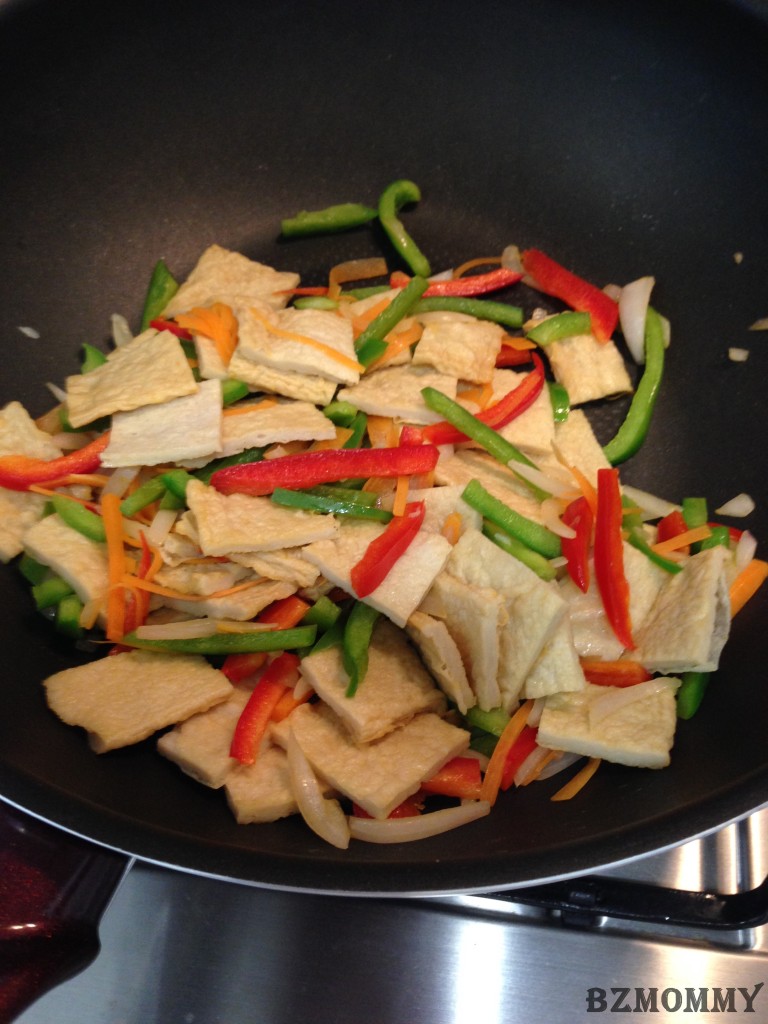 A dish that is ready to serve! I am salivating now by looking at this picture!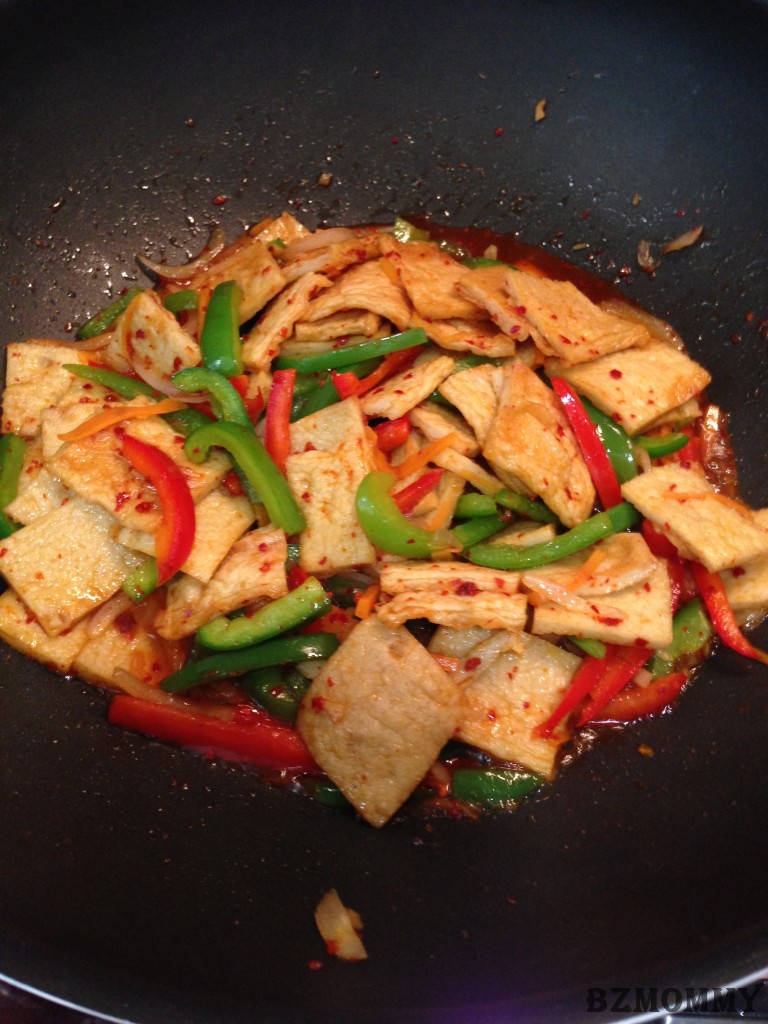 Stir Fried Fish Cakes / 어묵 볶음 (Eo-muk Bo-kkeum)
Ingredients
3 pieces of Korean Fish Cake
1 medium red onion
½ carrot
½ Red Capsicum
½ Green Capsicum
1 TSP Cooking Oil
Seasoning
2 TBSP Korean Soy Sauce
2 TBSP Korean Corn Syrup
2 TSP Mirin / Rice Wine
1 small serving of chopped Garlic
2 TSP Korean Sesame Oil
1 TSP of Korean Gochugaru (고추가루 Chilli Flakes) - add or reduce according to own taste
Instructions
Preparation
Wash the red and green capsicums, remove the seeds and cut into strips.
Wash the carrot, remove the skin and cut into strips.
Slice the onion thinly.
Cut the fish cake into small rectangles. Parboil the fish cake to remove the oil.
Mix all the seasoning in a bowl
Cooking Time
Heat up a wok and pour in the cooking oil
Add in the onions and the carrots, and stir for about 3 minutes
Add fish cakes & capsicums, and stir for another 2 minutes
Add the seasoning and stir for about 1-2 minutes before dishing it up