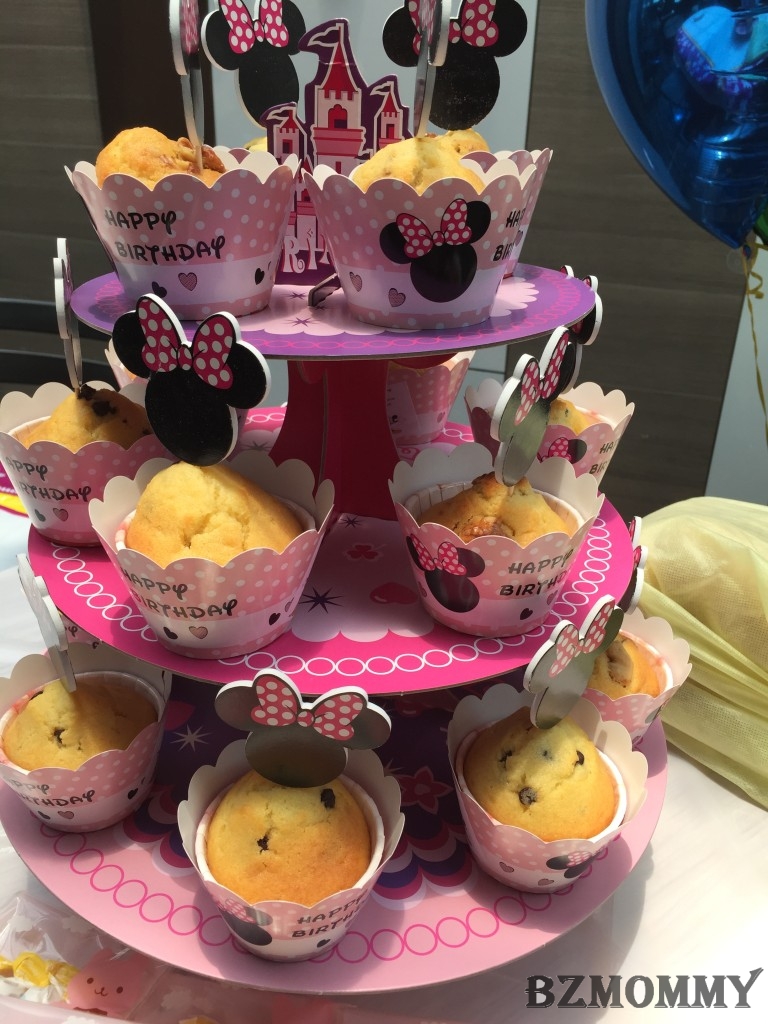 We celebrated Eva's 4th year old birthday with a celebration like what we had done for Dawn.  As a way to thank those who took time and their precious Sunday to attend her celebration, we decided to bake some muffins for them.
It's certainly show more sincerity when the kids bake the muffins themselves, right?
So it's time for our fun time in the kitchen!
Here's my favourite muffin recipe – not too sweet or dry like some other muffins I had tasted before.

Muffins - Chocolate Chip, Walnut, Banana
Ingredients
170g Self Raising Flour
100g good oil (Rice Bran Oil, Sunflower Oil) > can be substituted with melted butter or use 50% oil & 50% butter
100g Milk (I use Meiji fresh milk)
90g of fine white sugar
0.5g baking soda (omit if do not have)
1 TSP Vanilla Essence
Flavors Ingredients (add quantity according to your preference)
Chocolate Chips
Walnuts, break into small pieces
Banana, cut to slices and mash it
Instructions
Combine Eggs, Oil (butter), Milk and Sugar in a Mixing Bowl. Whisk until ingredients are mixed well and most sugar is dissolved.
Add in Vanilla Essence
Combine Baking Soda & Self Raising Flour and sift into the mixing bowl.
Use a hand whisk to mix the mixture. Do not over mix or the texture of the muffin will be dense.
Mix in the chocolate chips / walnuts / banana and do a quick mix.
Preheat oven to 180 Degree Celsius
Pour the mixture to muffin cups to about 80% full.
Bake for 20 minutes (do skewer test if necessary)
Dawn & Eva had much fun taking turns to make the muffins.  Eva made chocolate chip muffins while Dawn made walnut muffins.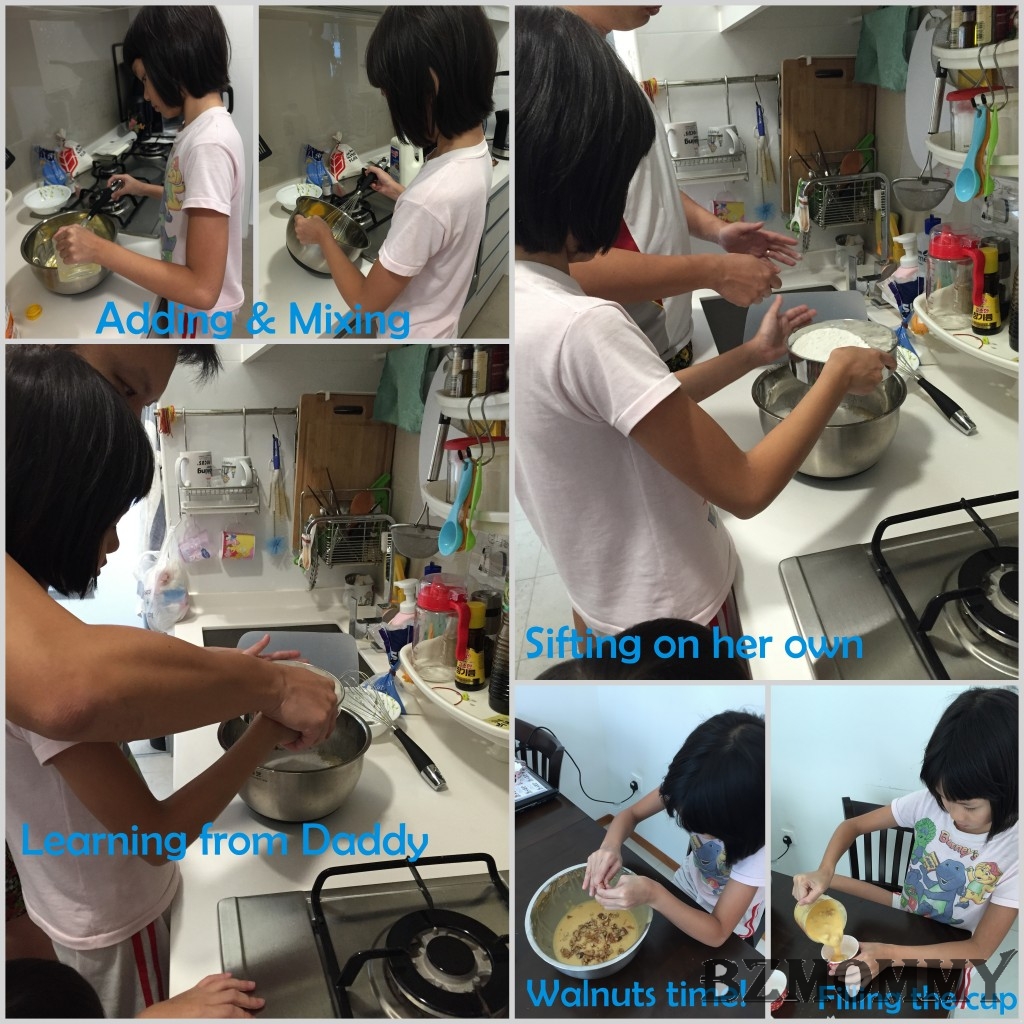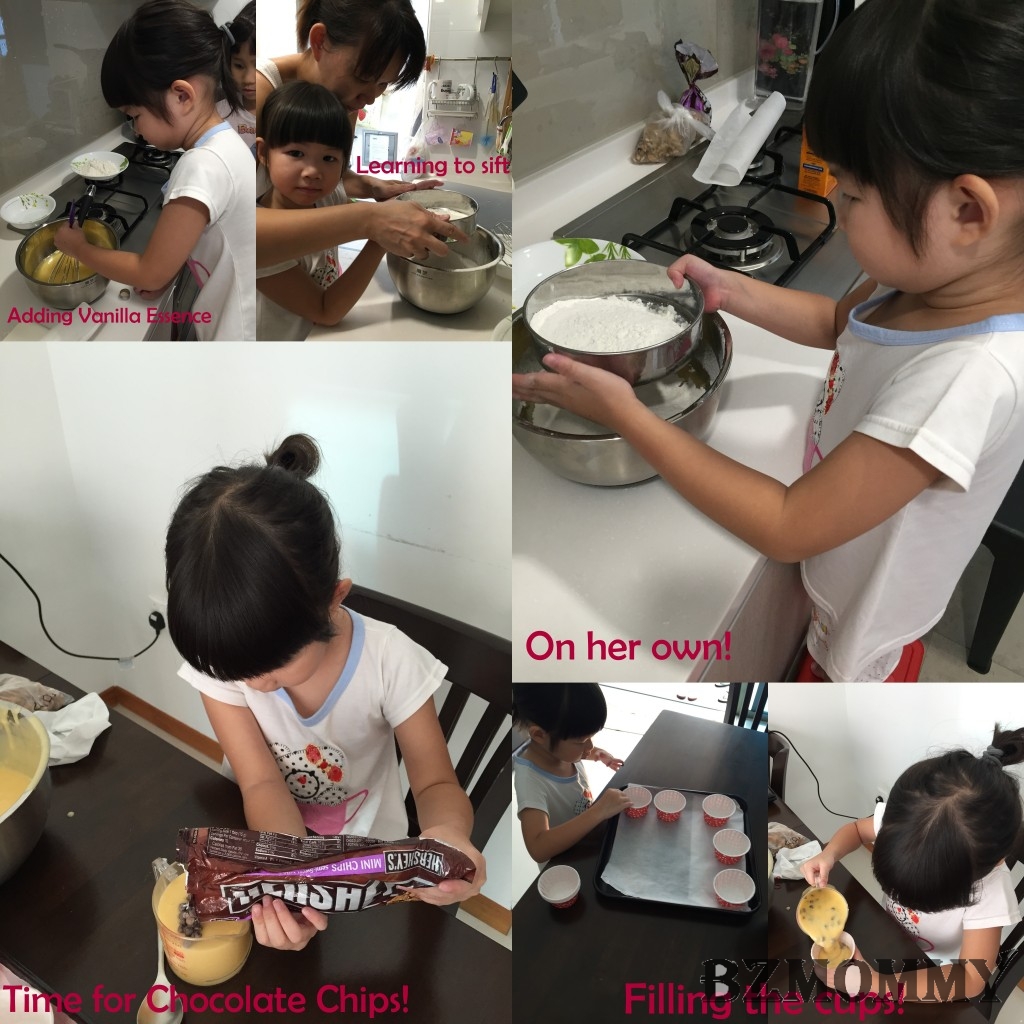 The proud little bakers >>
And we decorated the muffins with wrappers and toppers, and placed them on a princess castle cupcake stand.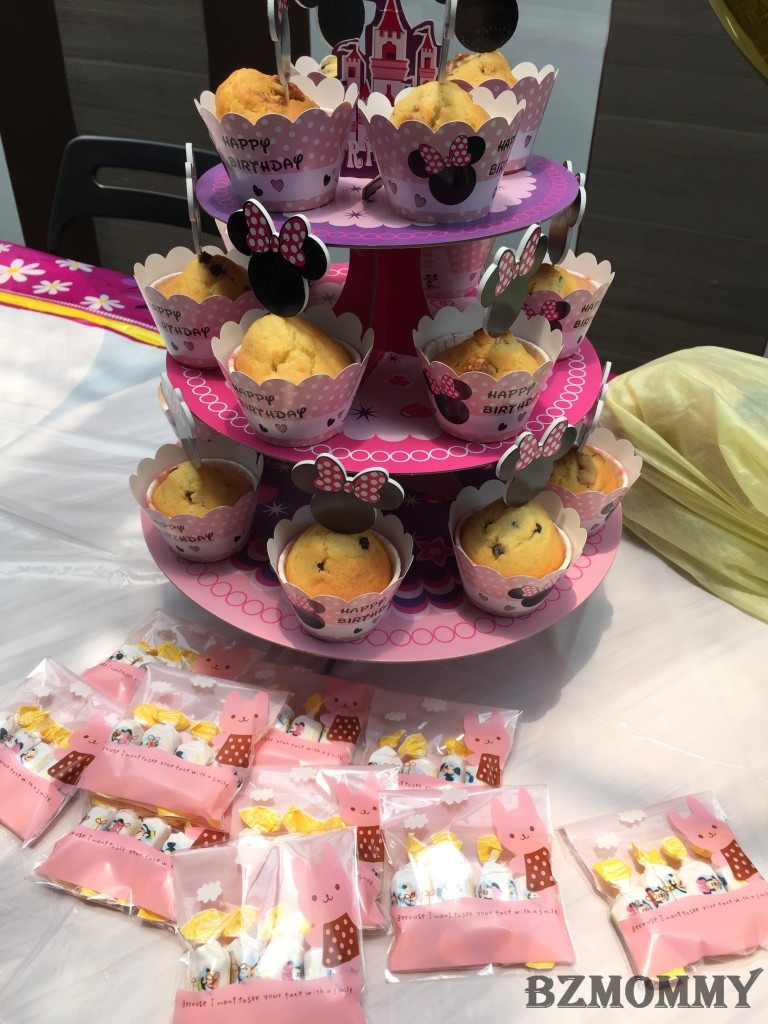 Is it pretty? 🙂