I always think that it is amazing that how the millions (or zillons) of hair can makes a person look really different. And I see the difference it makes in my little girl.
She hasn't got much hair when she was out from my womb.  Strips of hair barely cover her round head…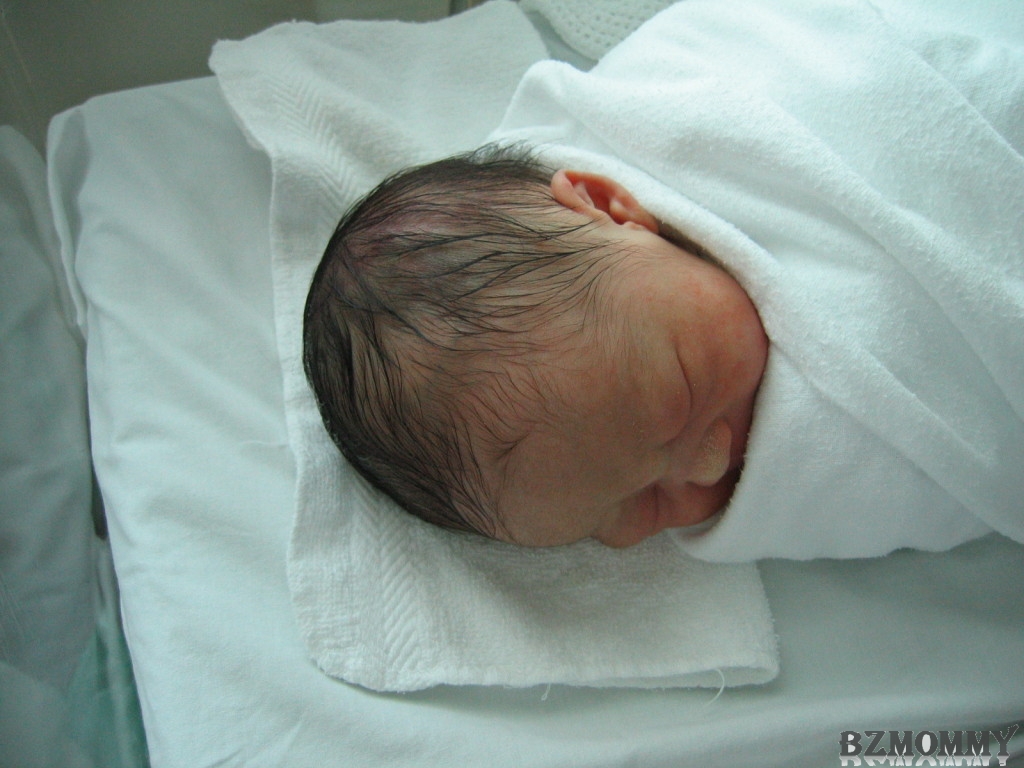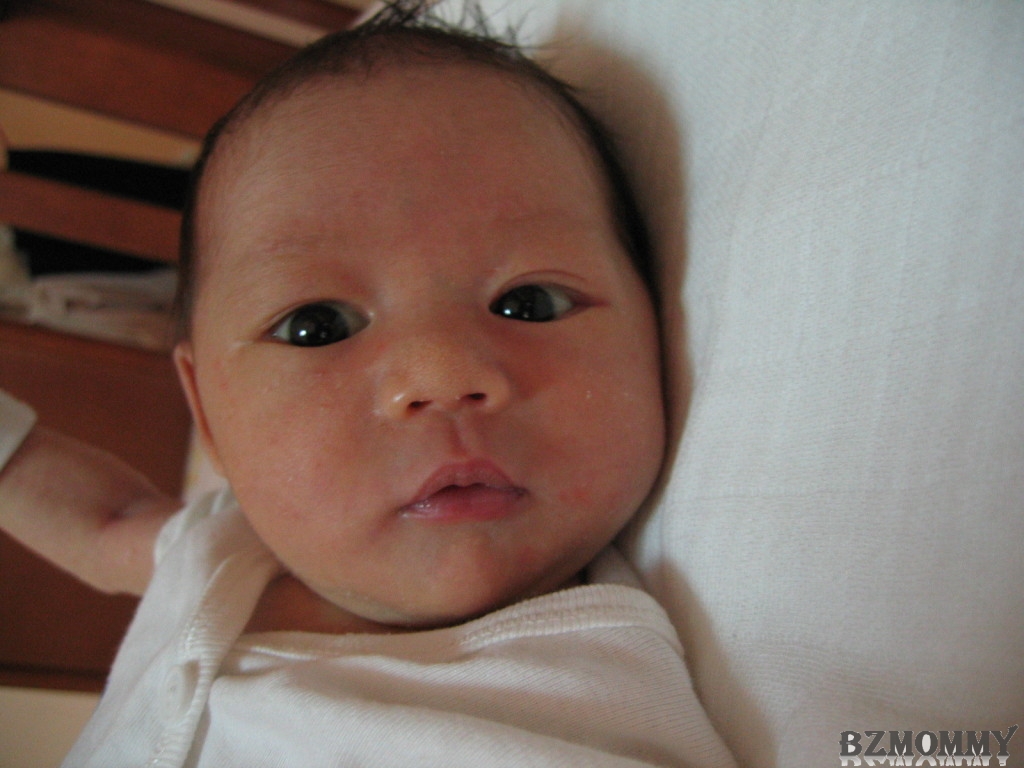 And she looks like a baby boy!
Then her hair starts to get longer (ok I admit, I did not shave her head bare when she was 1 month old, because I can't bare to!), and the hair decided that they did not quite like the idea of gravity.  So the hair looks like a field of lalang, or some said Dawn was in a state of shock when I was taking her photos. 😮
And the days (and months) passed, with the hair tired of rejecting the law of gravity, they decided to fall in place, but I think they are still finding their right place to stay.  And this is the time where people say Dawn has "a" bad hair dayssss.  I can't deny, but I think Dawn looks quite "toot" then. :p
Those bad hair days stayed for 2 months, and boy, I was relieved when they were more disciplined!! I thought she was going to have those kind of hair style for the rest of her life!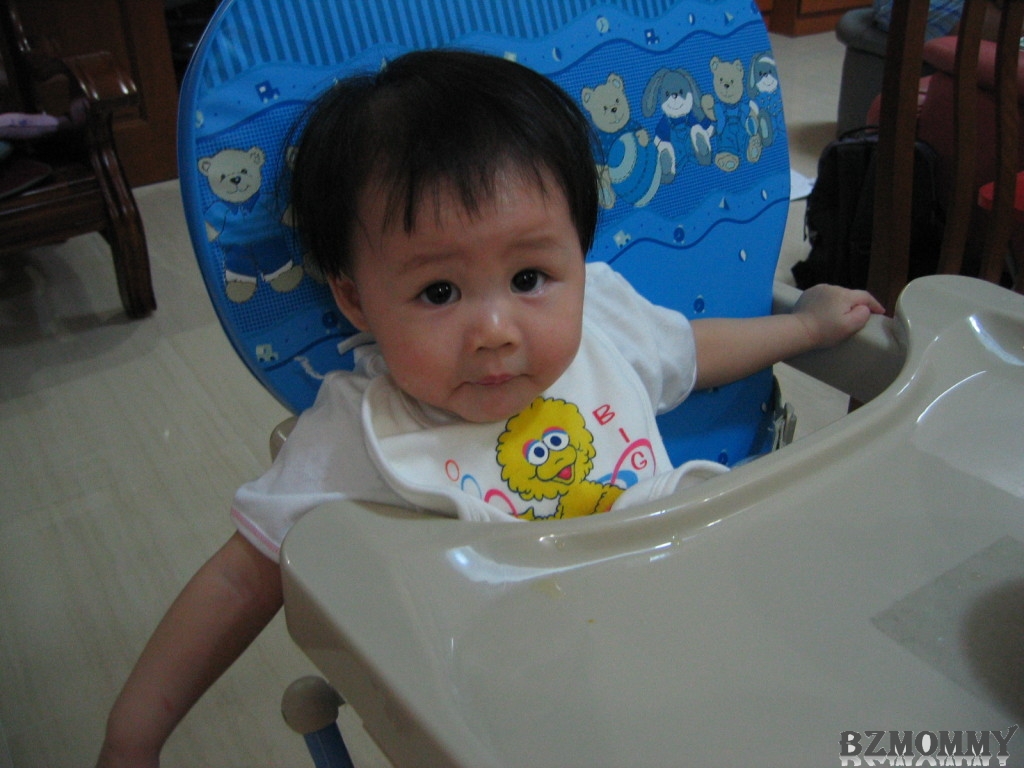 And finally her hair is longer and we started to tie or clip her hair and she looks girly with all the fancy stuff on her head. Issn't she sweet?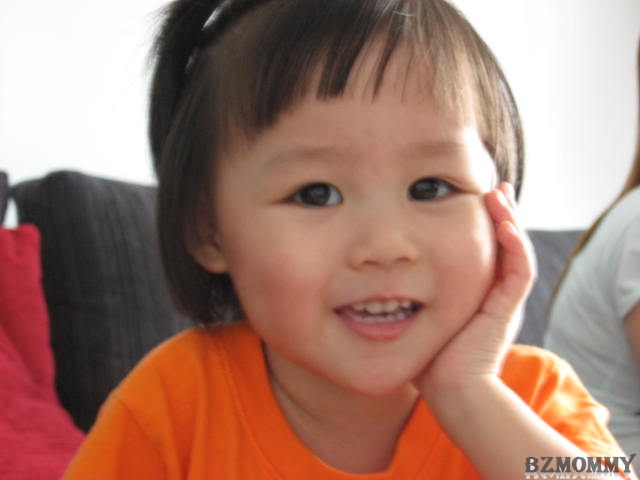 When people asked me who cuts her hair, I will proudly said that the hairdresser is my mum.  Because Dawn looks exactly like me when I was that age.  We have the same hairstyle. Easy and simple.  That's what kids supposed to be, issn't? Alot of people named this kind of hairstyle the "ricebowl" cut. Do you know why?
Because it is as though using a bowl to cap the head and follow the edge of the bowl to cut the hair.  The fringe length is the same and the back length is the same. Creative right?!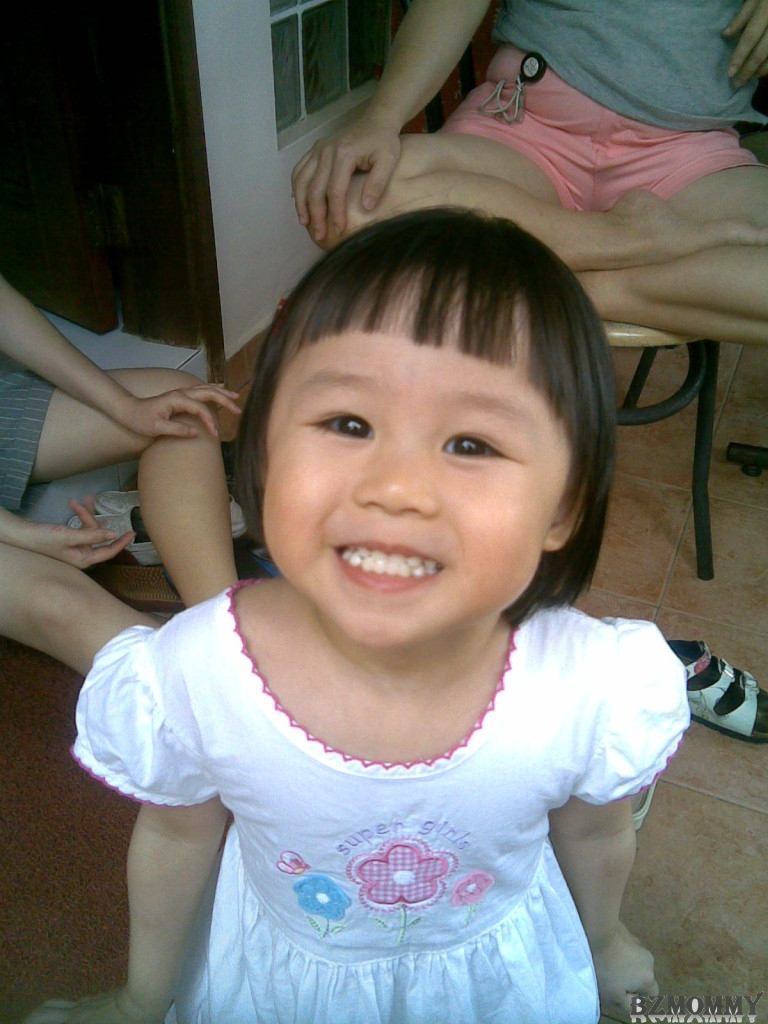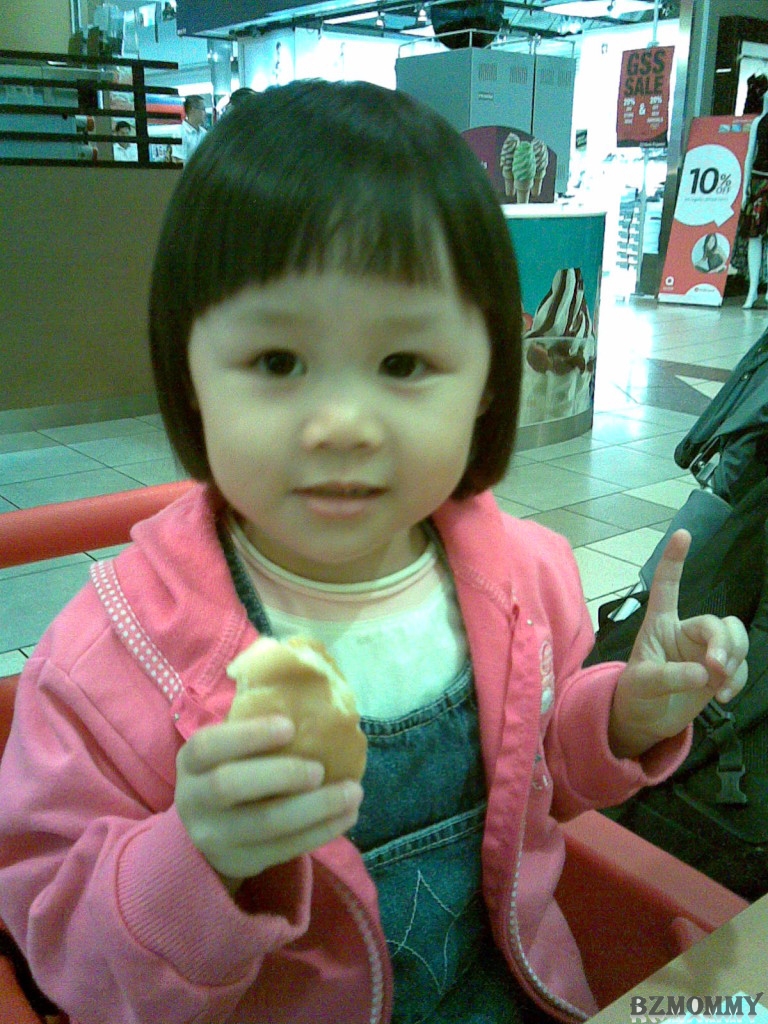 A pity that the rice bowl hairstyle on Dawn going to stop for a moment, because she is too much to be handled for my mum now.  She can't stay still enough for my mum to cut her hair anymore.  So it's time to bring her to the salon to have her 1st hair cut experience!