Feb is my 8th month into the pregnancy.  Besides coping with the heavier belly and strained legs, I started to have sleepless nights as no one position seems to make me comfortable.
8th month! Means we are left with 1 month+ before the little one is coming out!
Besides getting Dawn ready, we also have to start thinking of what are left to buy or what can be re-used. In order to get Dawn to give up her pram to her little sister, we decided to buy a buggy board for Dawn to stand behind the pram.
We checked the prices at most departmental stores, and was disappointed that the Lascal maxi buggy board is a controlled-priced item and even if Robinson is having a 20% storewide sale or having a Kiddy Palace member card, the buggy board is still at $129! -.-
I was walking around in Mothercare the other day and it struck me that I have a discount coupon of 15% for "Home & Travel" items cut out from somewhere.  I asked the store assistant on whether the discount can be used for the buggy board and wala, it can!
So we saved $19.35!
Dawn posing with the box, she is so thrilled!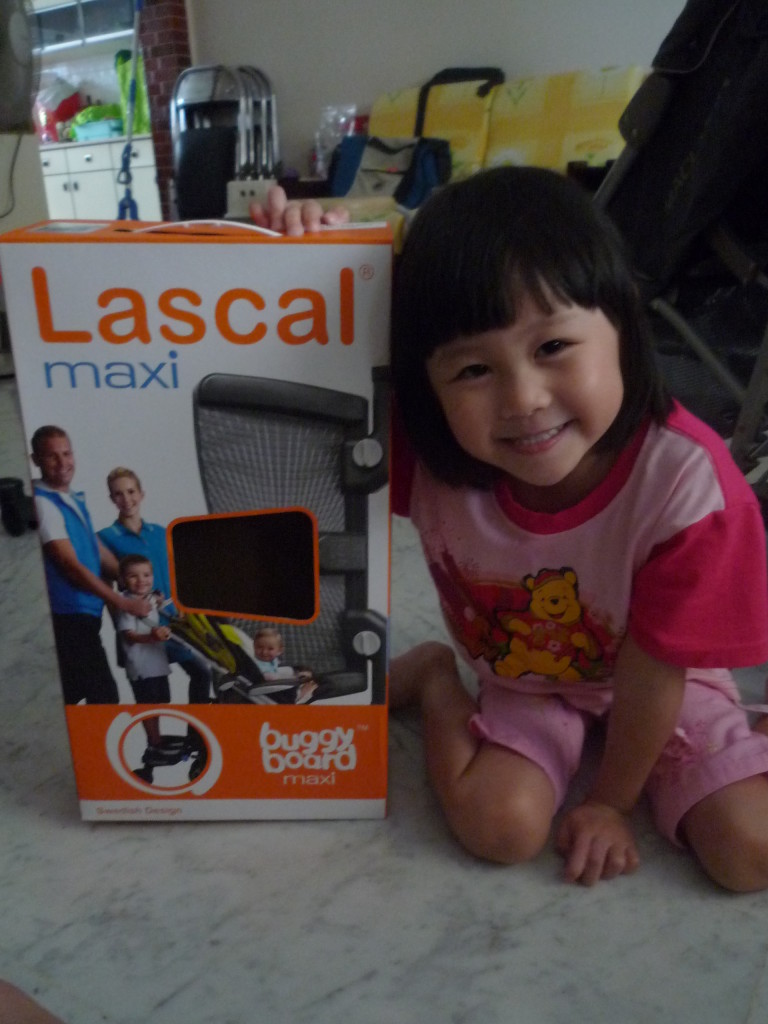 Daddy & Dawn fixing up the board :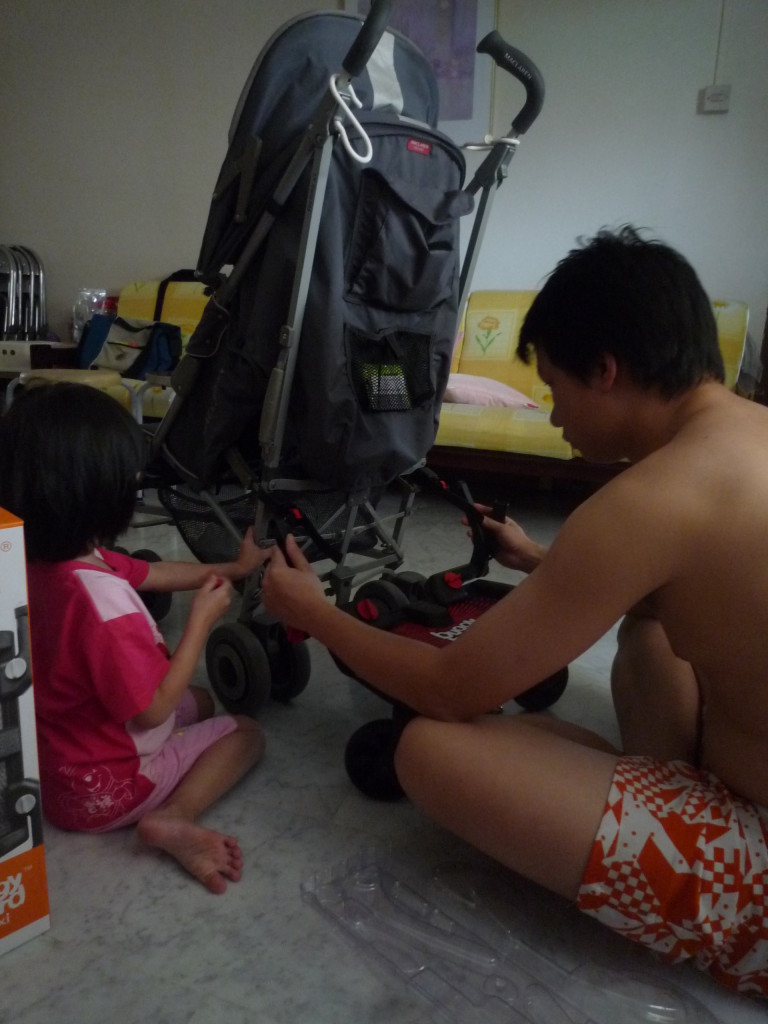 Dear chose a red buggy board, nice colour!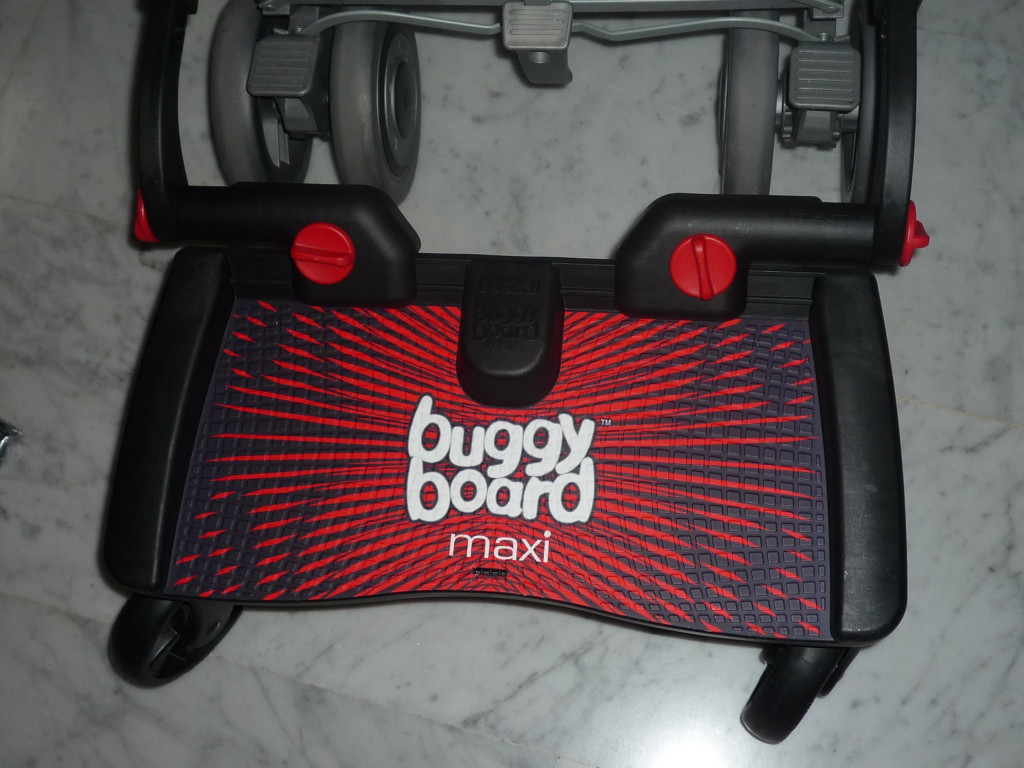 Dawn trying out the buggy board! She enjoyed it!