We bought a bicycle for Dawn as a present for her 4 year old birthday.  Being someone who does not know how to cycle, I definitely do not want my daughter to follow my footsteps as I think cycling is a skill and it's easier to pick up when young.
A pink bicycle with 2 guiding wheels at the side.  Dawn will always bring her favourite toy cat during her cycling trip and place it in the basket!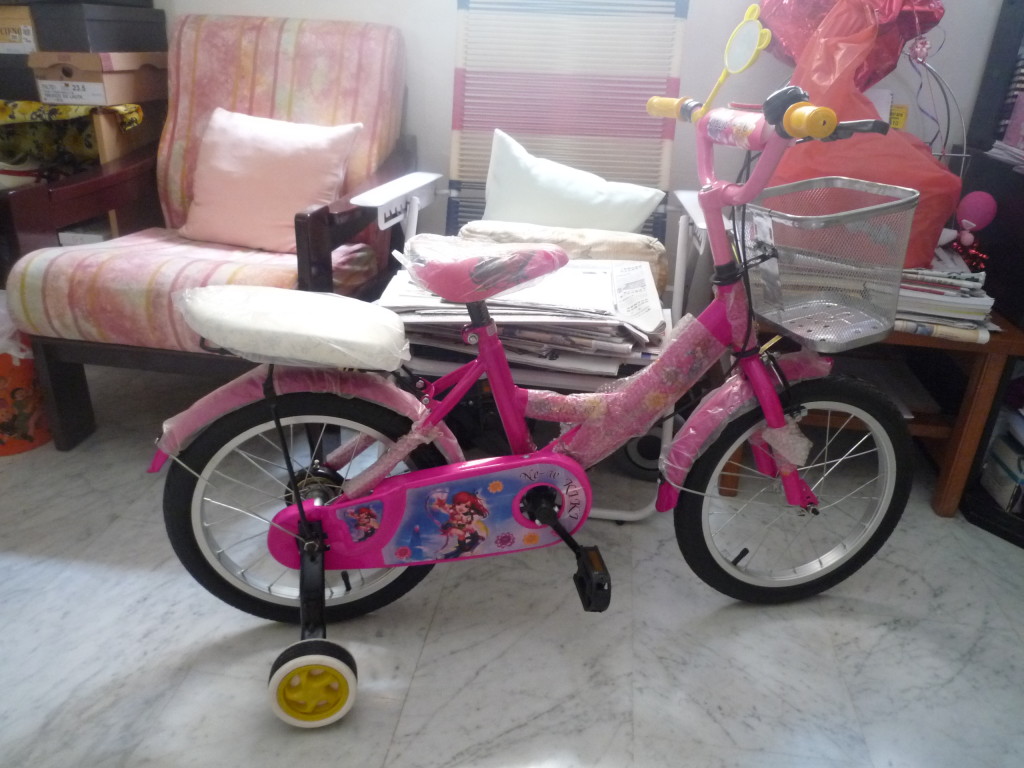 Her 1st lesson from the great master – the daddy 😀
She had since went for more cycling trips and had advanced from cycling at void decks to cycling from house to the beach nearby. Great job!