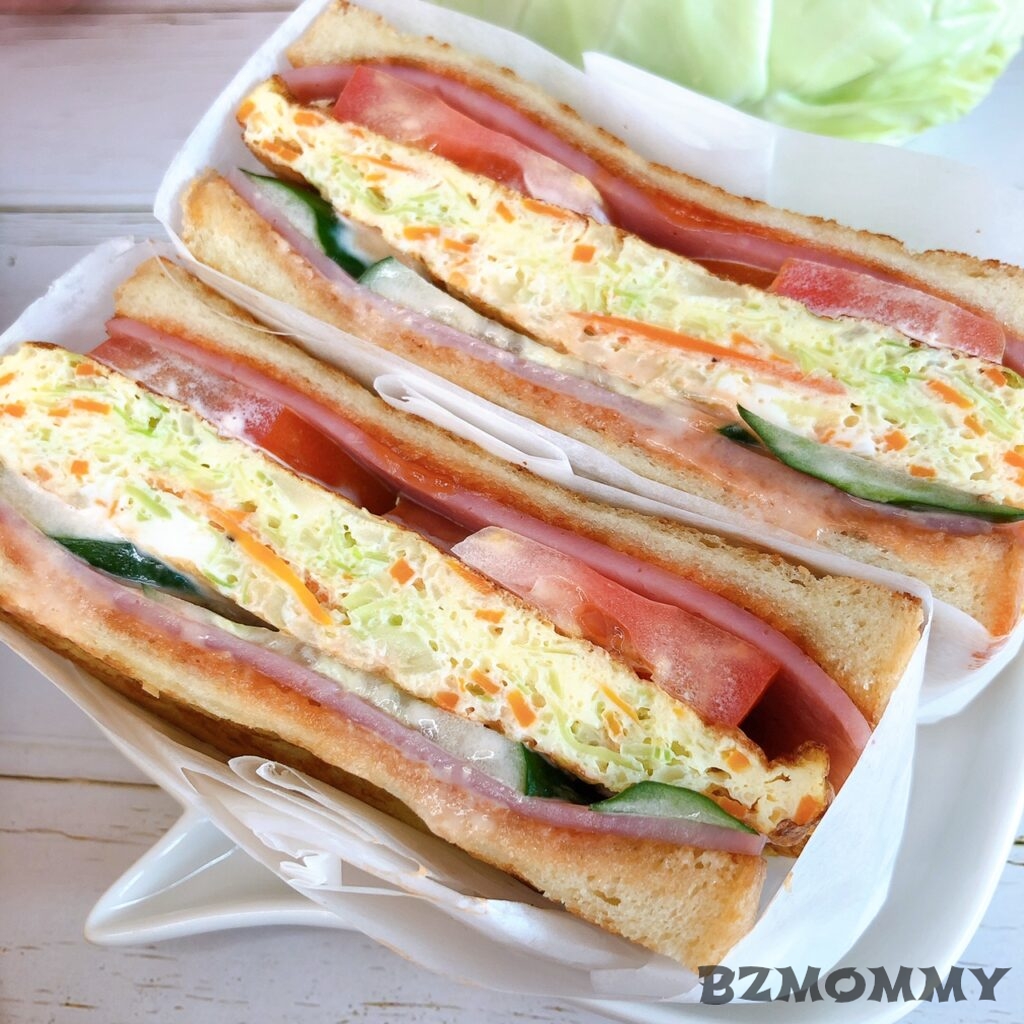 Do you miss travelling? I do, and I miss our South Korea trips. The street food and the bingsu are so delicious there! Whenever we miss the Korean Street Toasts, we will make them on our own at home! Sharing this simple recipe to you too! 🙂
Ingredients (1 serving)
?? 2 slices of Bread
?? 2 Fresh Eggs
?? 2 slices of Picnic Ham
?? 1/2 cup cabbage , thinly sliced
?? 1/2 medium size carrot, thinly sliced
?? Few slices of cucumber and tomatoes
?? Ketchup
?? Salt & pepper
?? Sugar
?? Butter
Preparation
1) Mix the eggs with cabbage and carrots. Season with some salt and pepper.
2) Add some oil in a heated pan. Put some of the cabbage/carrot/egg mixture into the pan. Shape it to the shape/size of the bread.
3) Once the bottom of the shape is set, pour some egg mixture on top so that the shape is fuller and nicely shaped.
4) Cook each side for about 2 mins on medium low heat.
5) Pan fry the ham on both side
6) Spread butter on both side of the bread. Pan fry both side. (You can also melt butter in the pan instead of spreading on the bread. I prefer spreading so that the bread is evenly coated with butter)
Assembling
? When the bread is still warm, sprinkle some sugar on the bread. Spread some ketchup on the bread.
? Place the ham, cabbage egg, cucumber, tomatoes in the sequence that you prefer. Add mayonnaise , chilli or mustard if you like them.
If you miss the Korean Street Toast too, try it! ??