5 years! And Dawn is 5! When you count the days that had past, the time has always seem to pass too fast, while when you count the days you are in with all the sacrifices facing you, the time seem to be much slower! Dilemma!
Back to our homely celebration this year, we had a lunch with my family and a dinner with dear's family.  Sisters bought a cake for Dawn too!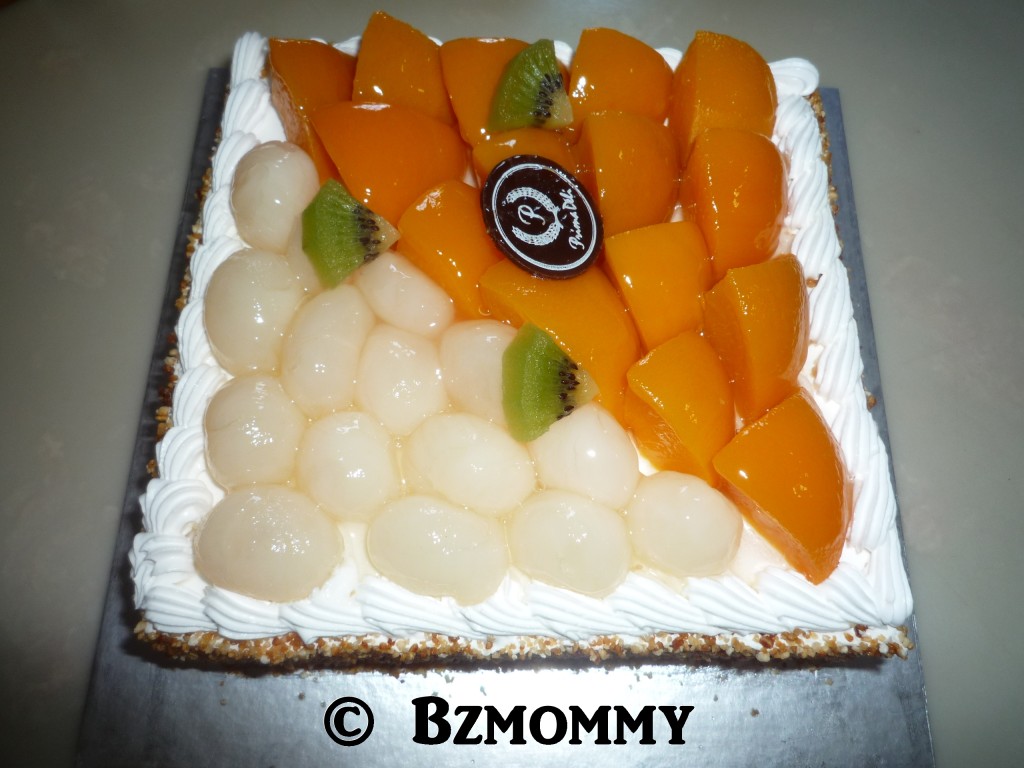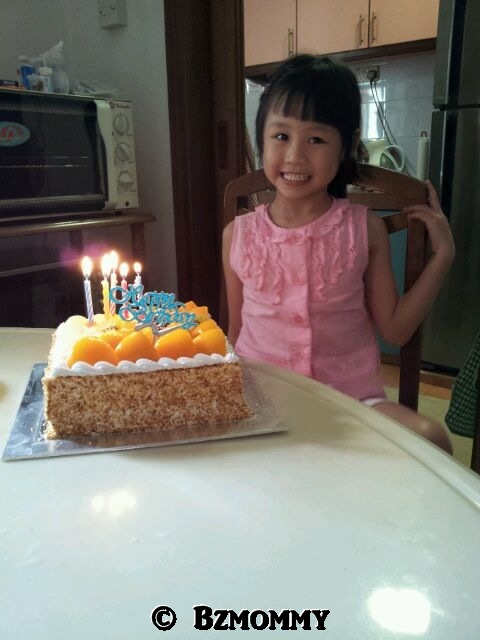 Dawn with Eva 🙂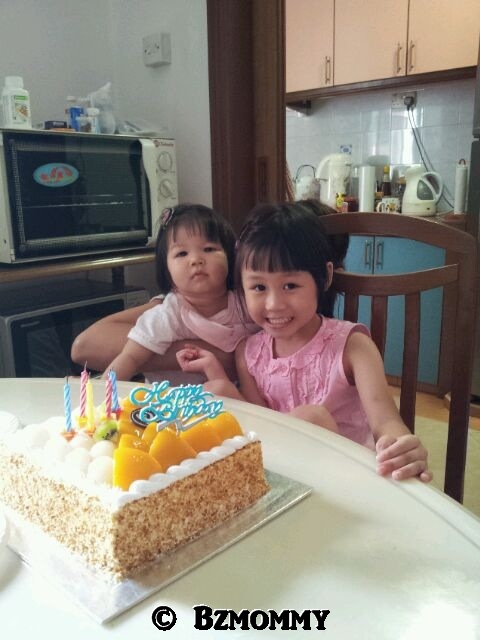 Dawn wanted a Princess cake to bring to her school for celebration but we couldn't find a Princess cake that comes with a affordable price.  There were no retail cake shops that use Disney Princess as prints for cakes (except Swensen but only ice-cream cakes).  We found some blogshops selling a princess design cakes but they are too pricey…so we asked Dawn whether she can settle with Strawberry Shortcake cake…and being the sweet little girl, she say it's ok to change.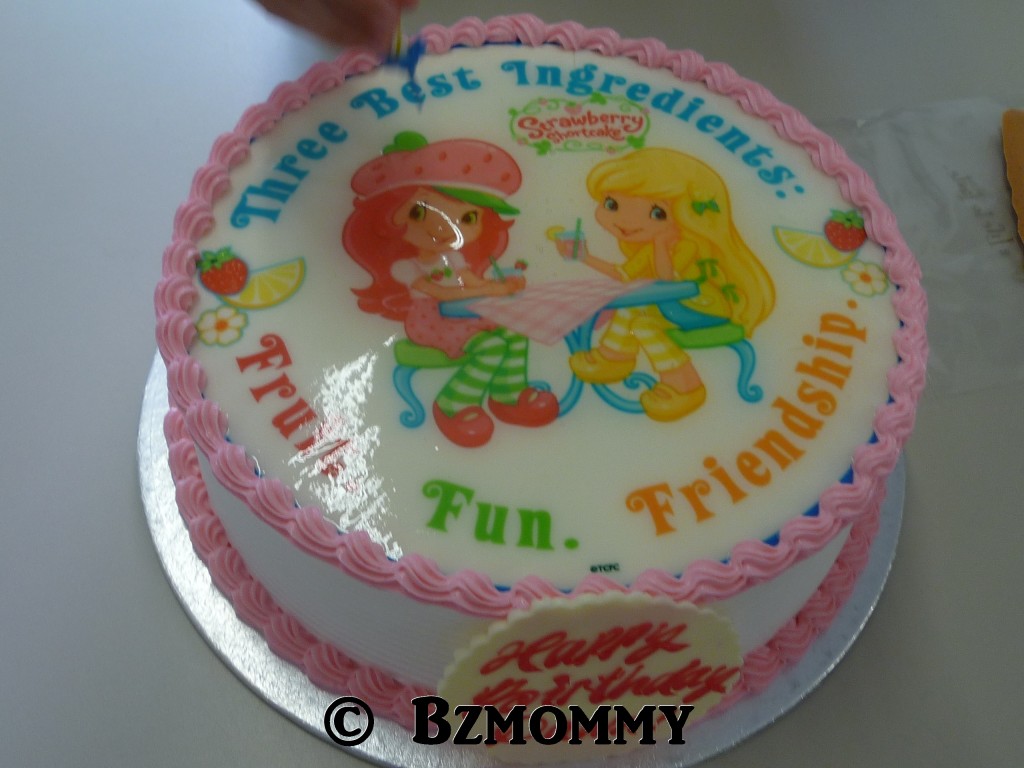 A bag of small surprise bags for her classmates.  We call it surprise bags because each bag does not contain identical items and hence it's a surprise for each child. 🙂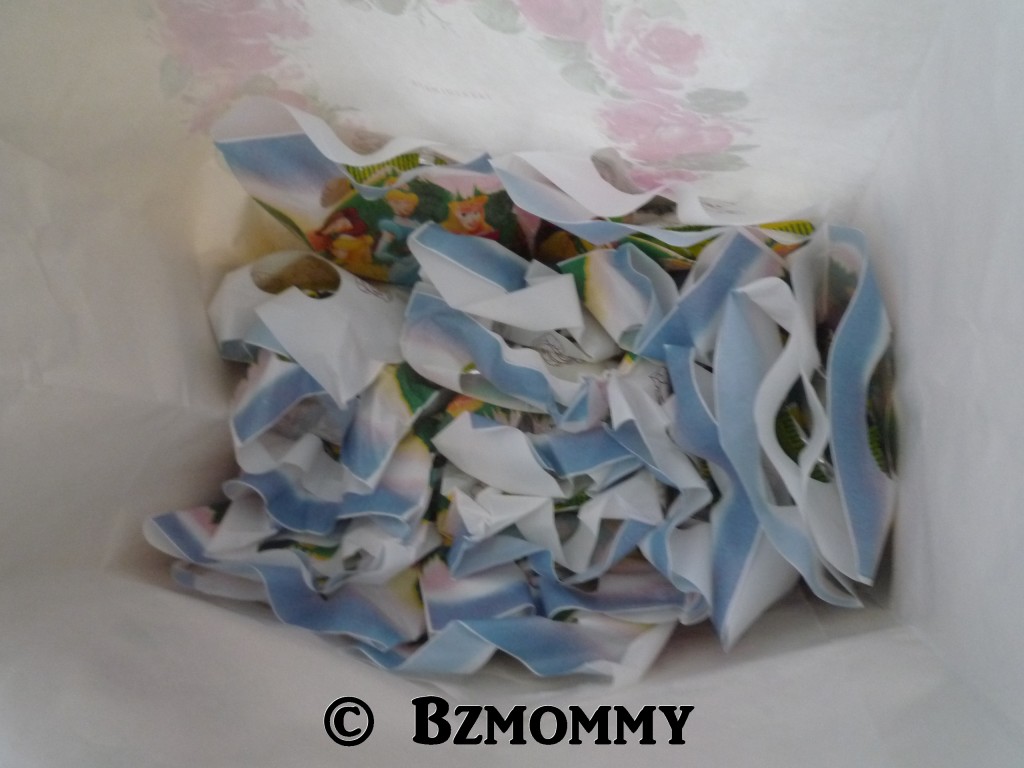 Teacher asked Dawn to place her 5 candles…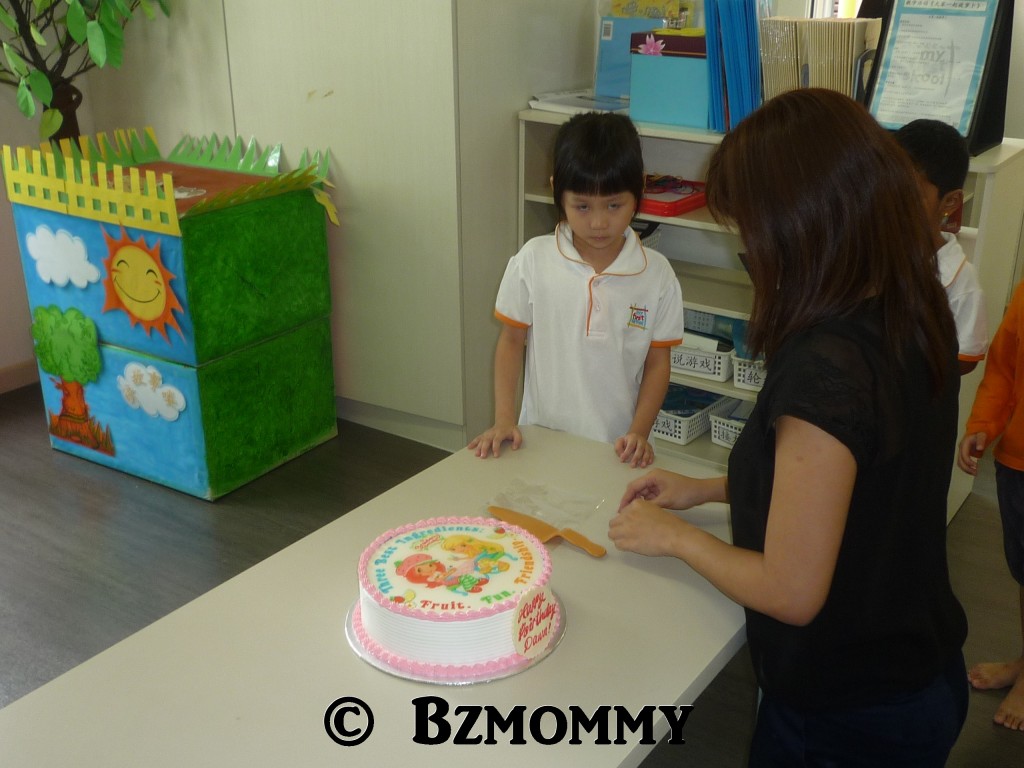 Dawn in action…choosing the spots to place the candles…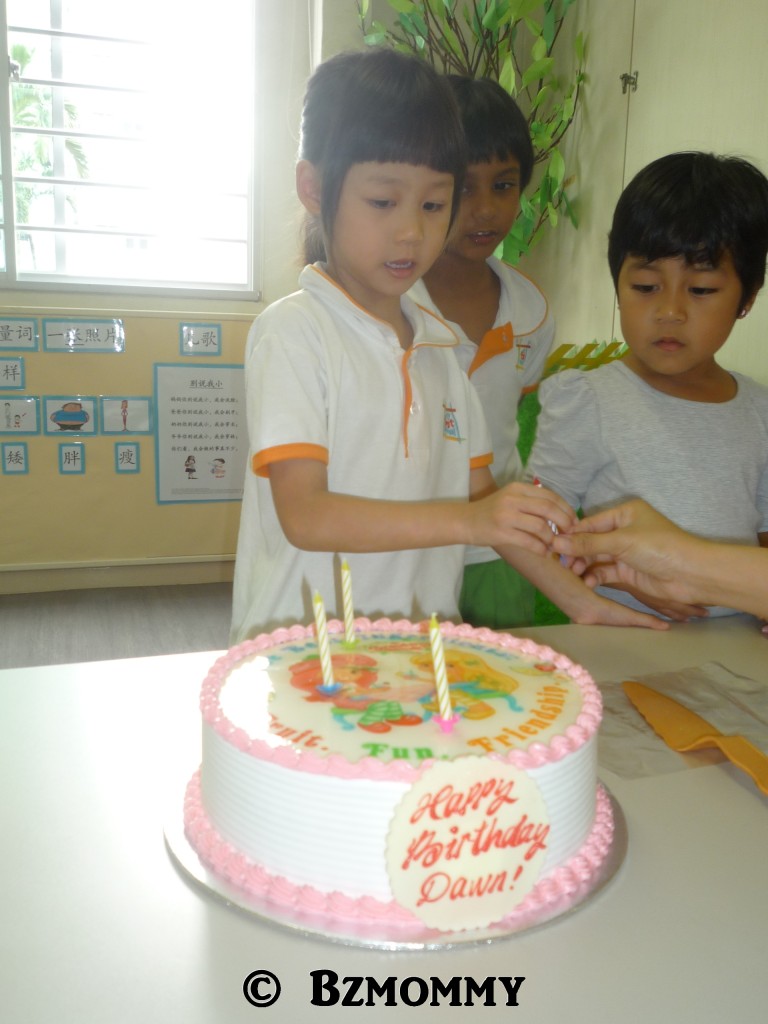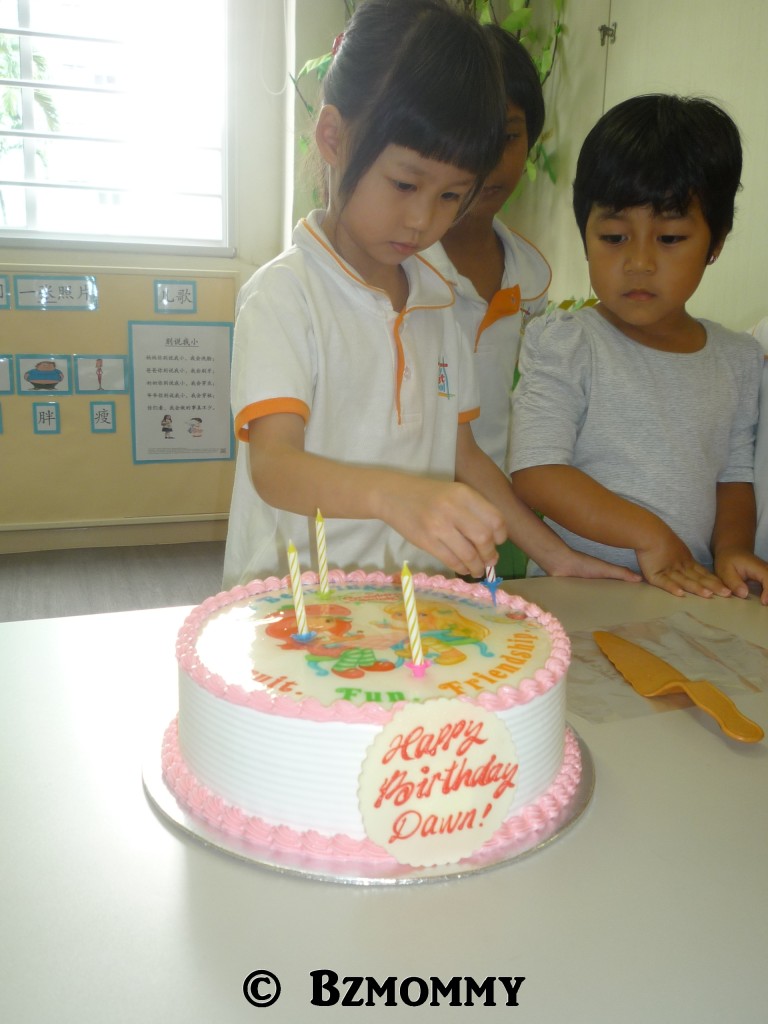 Done!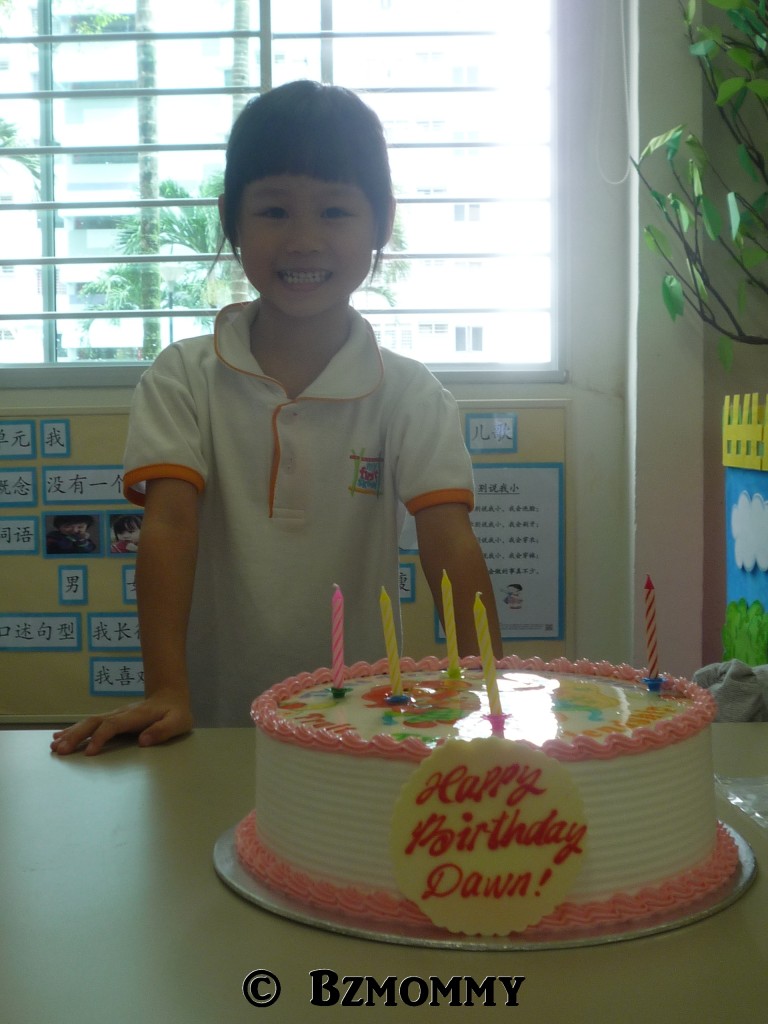 with her classmates…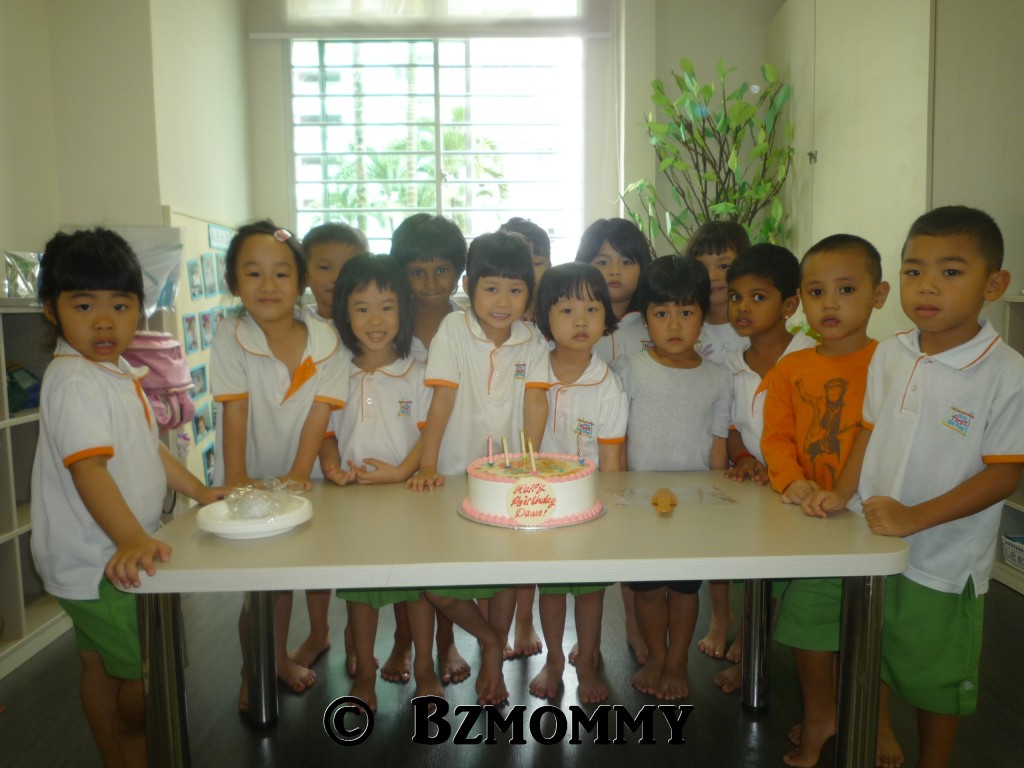 Singing the birthday song….but Dawn look stressed leh…not sure what she was thinking, was she thinking on how to blow the candles?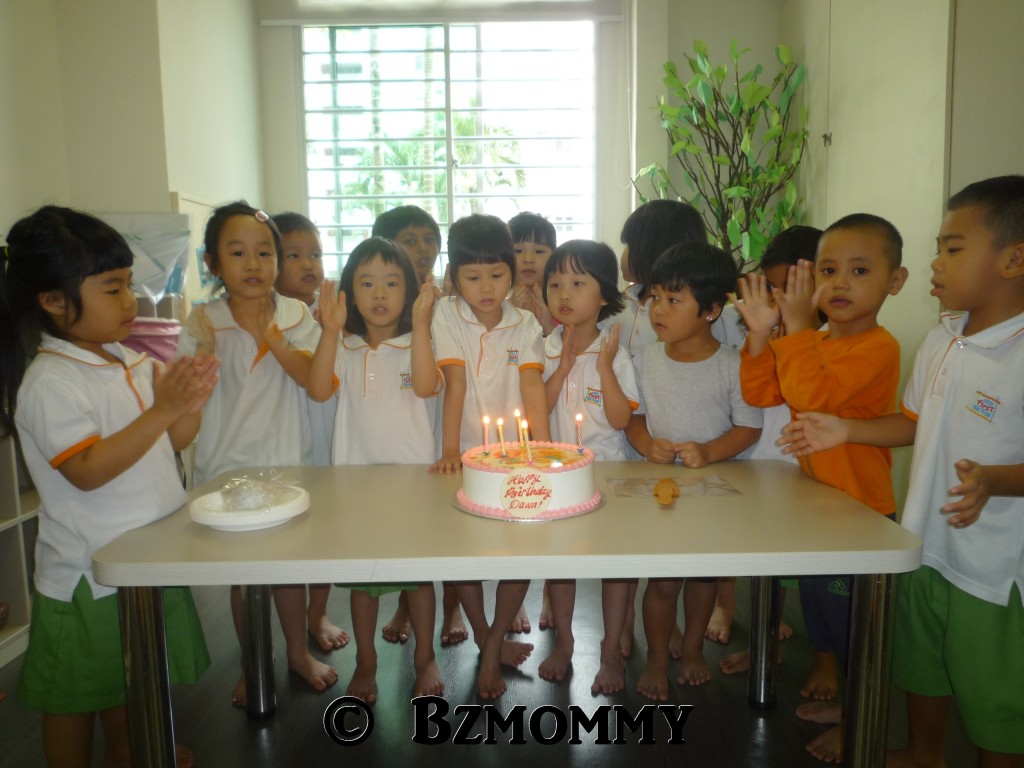 She was not clapping to her own birthday song too!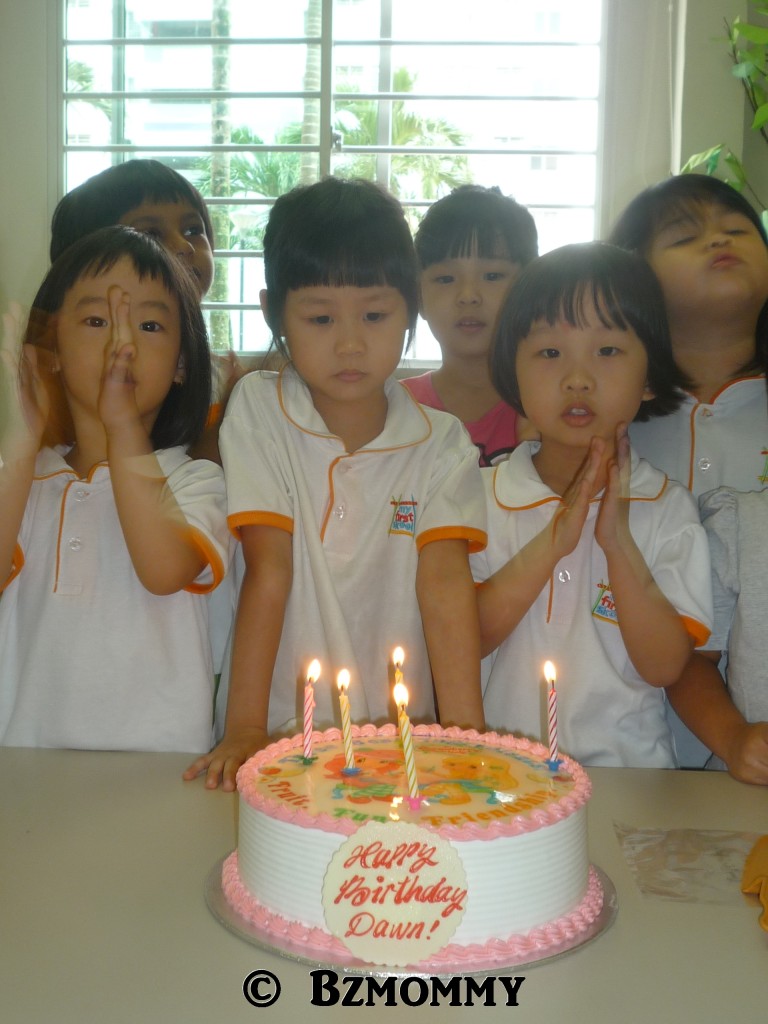 Making a wish…or wishes..was she really wishing? 😀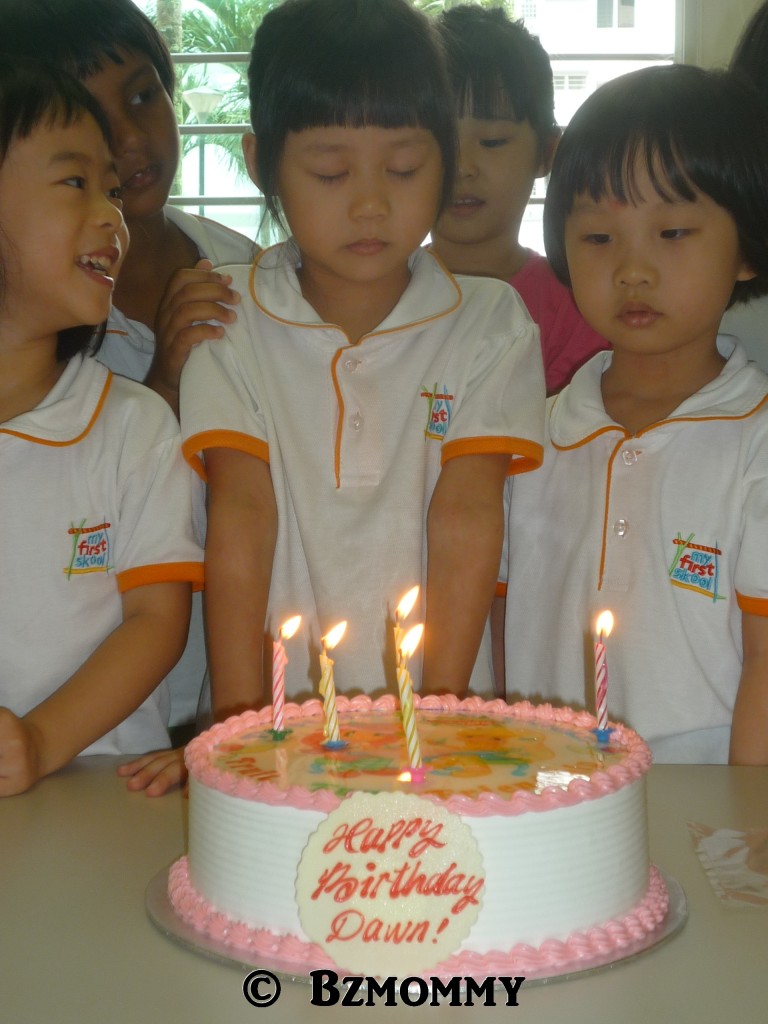 Huuuuuu
Cutting the cake..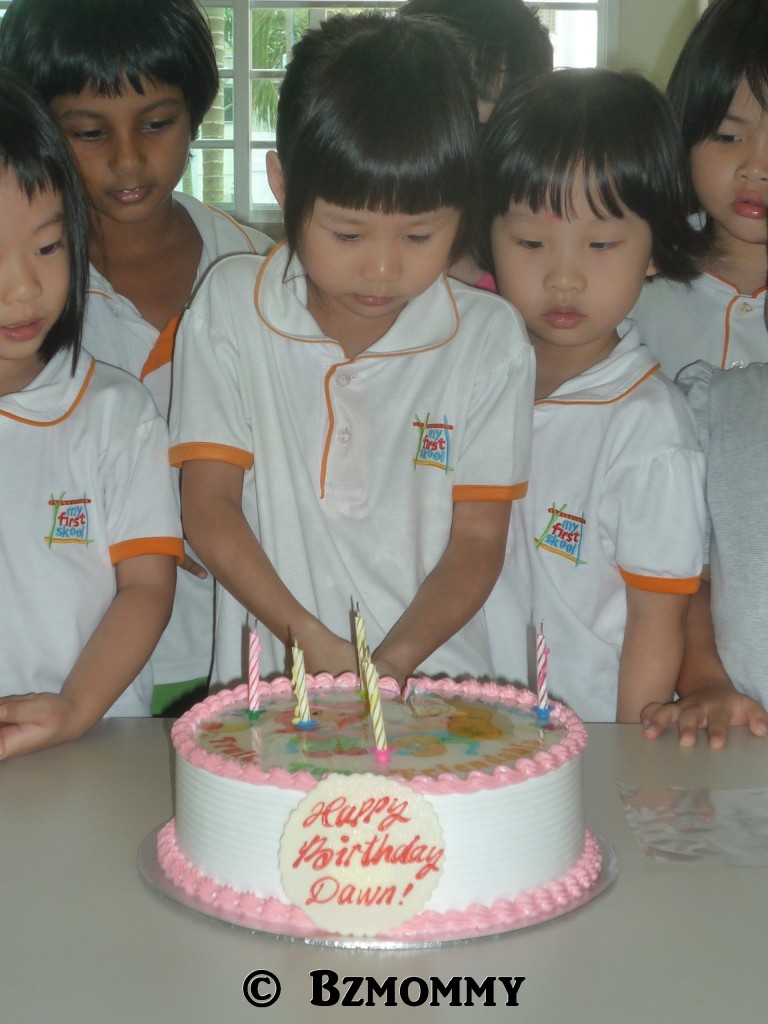 With Daddy & Mummy 🙂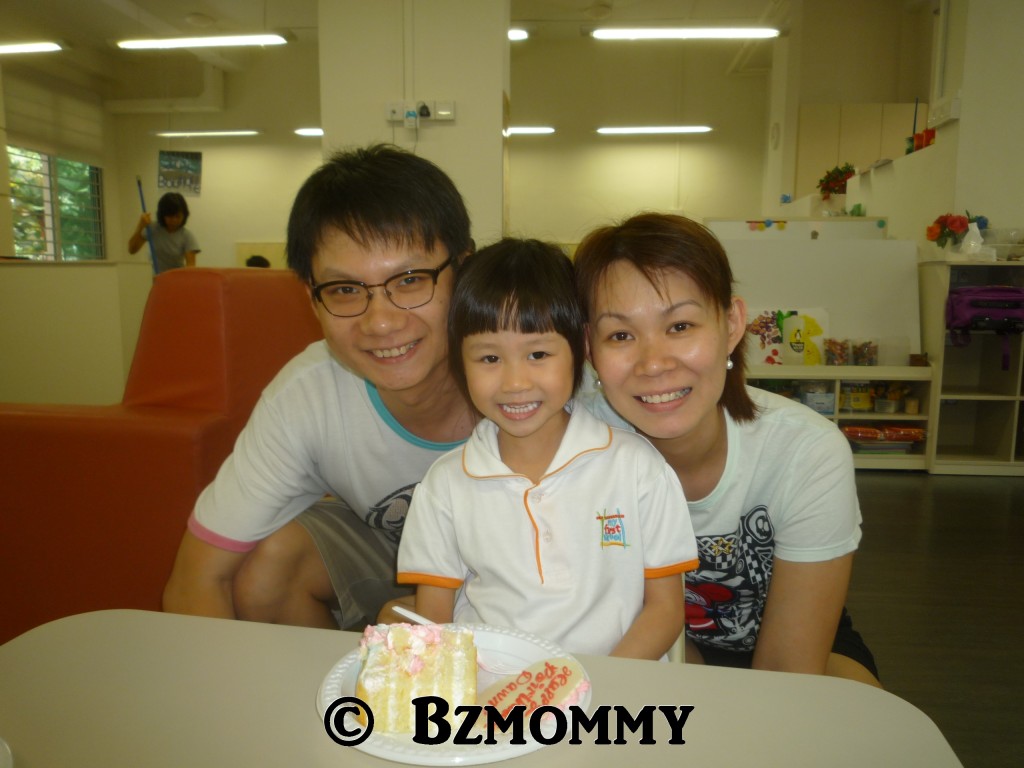 Giving out the surprise bags…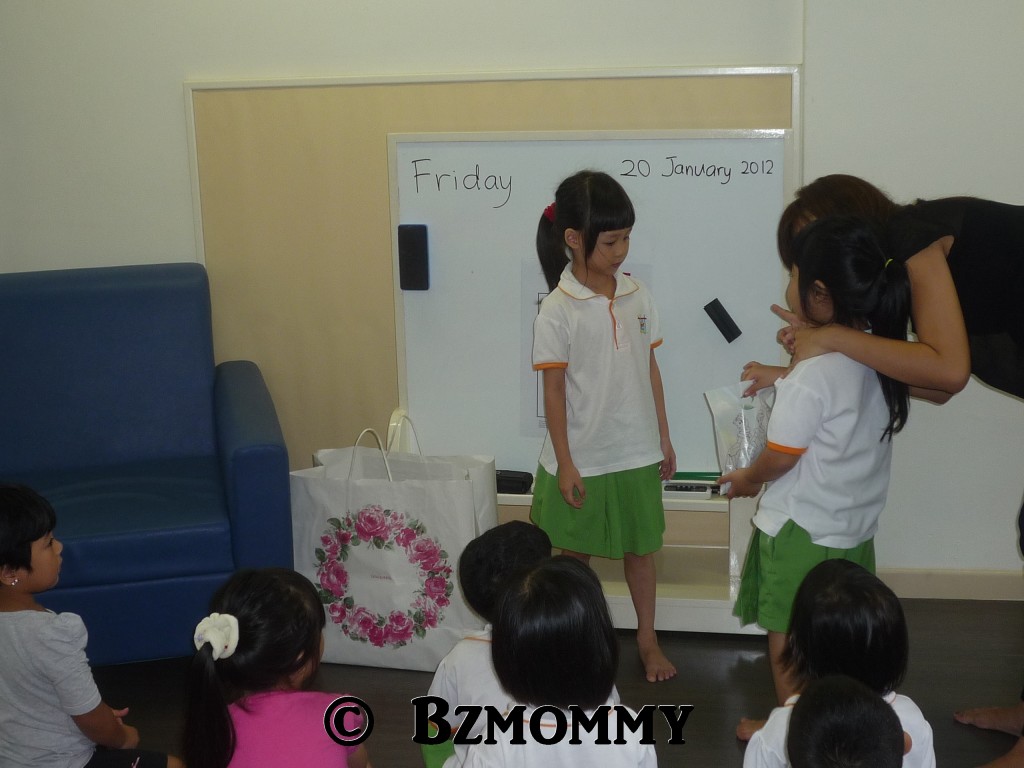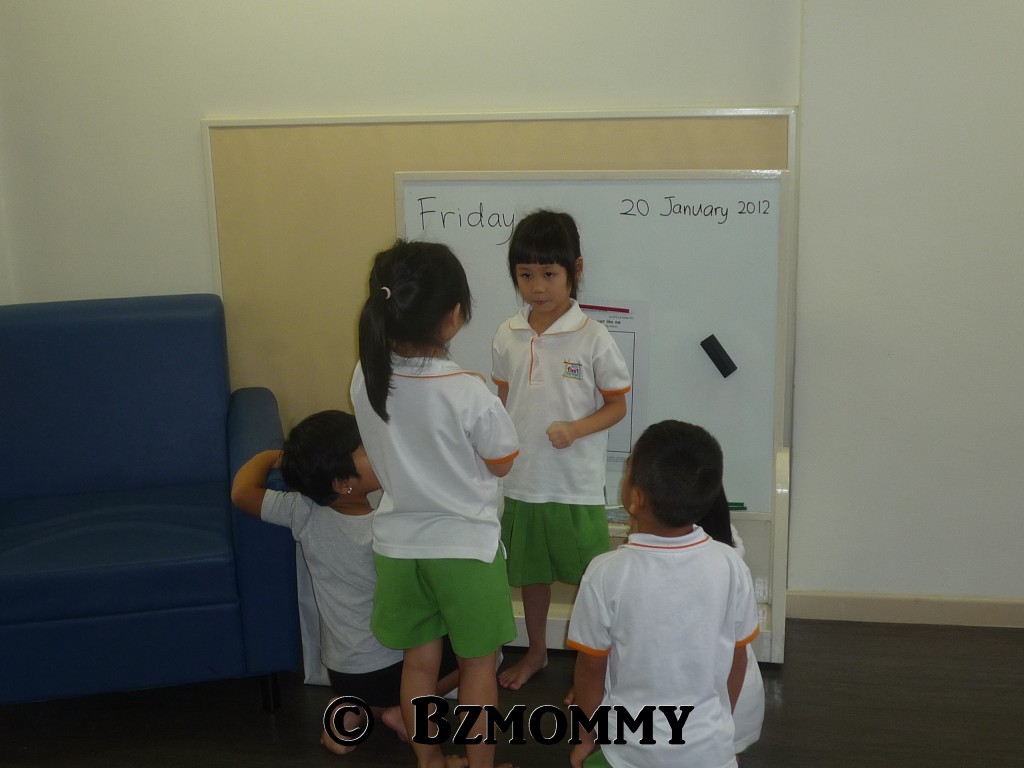 We had all these celebrations before her actual birthday because her actual day was too near Chinese New Year..but what made her the most happy was….George arrived in the morning on her actual birthday!
George is the brother of Peppa Pig and he arrived from UK!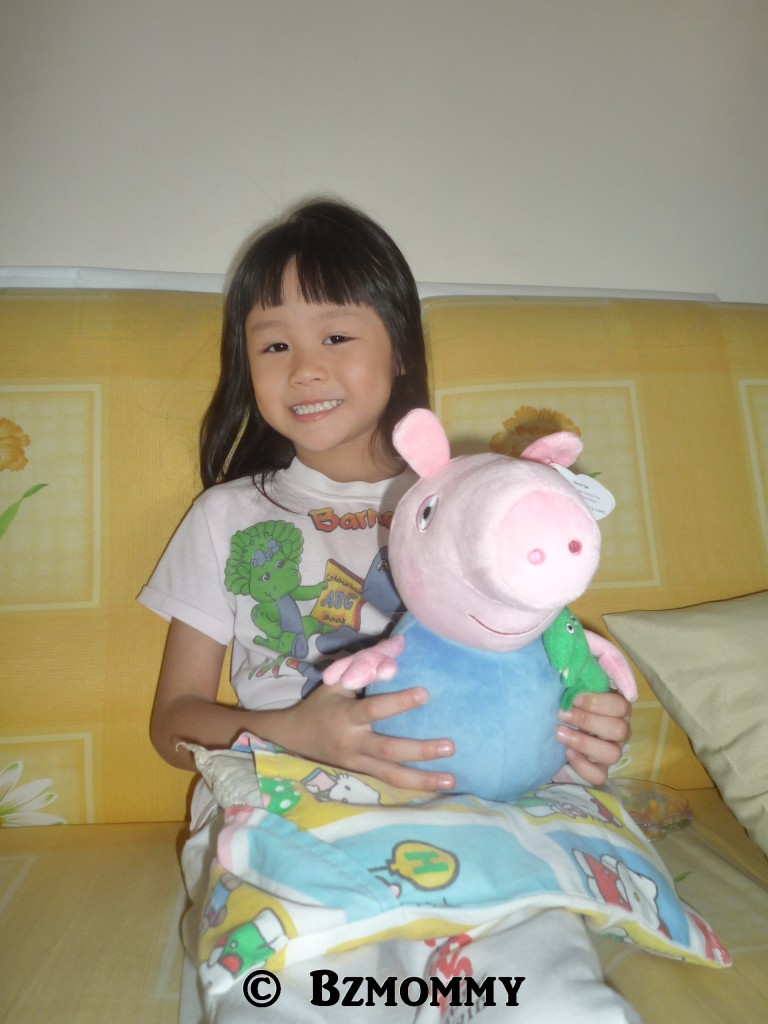 Isn't he cute?! Can't help but to like it too!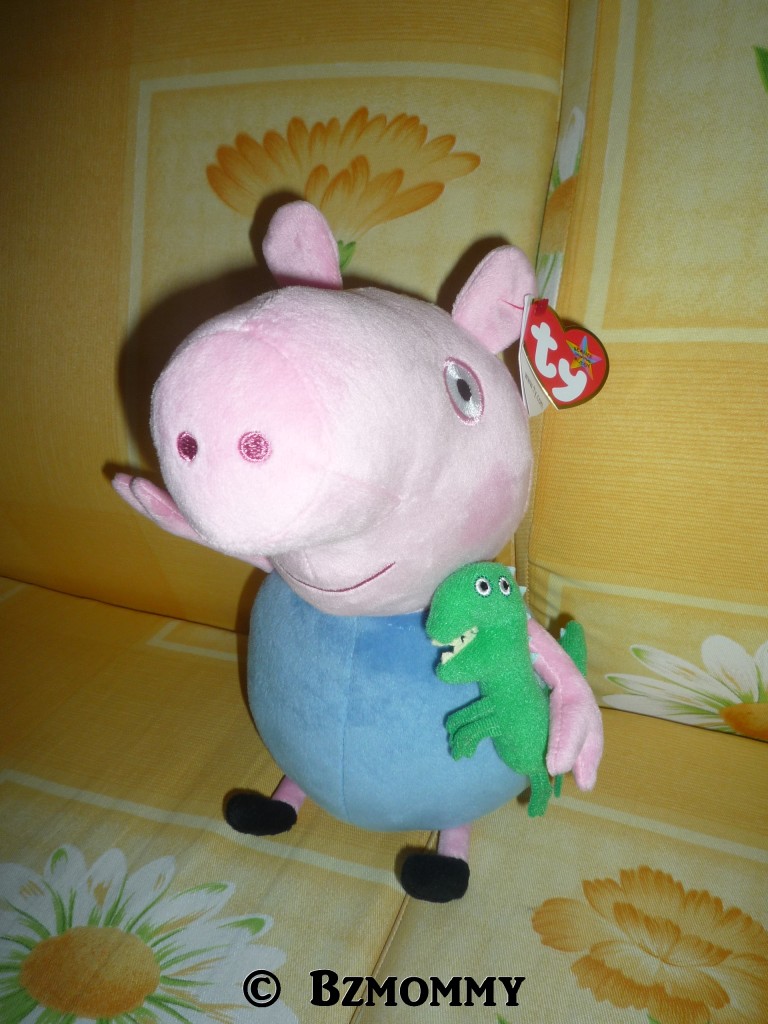 Dinosaur…RarrRRRrrrrrr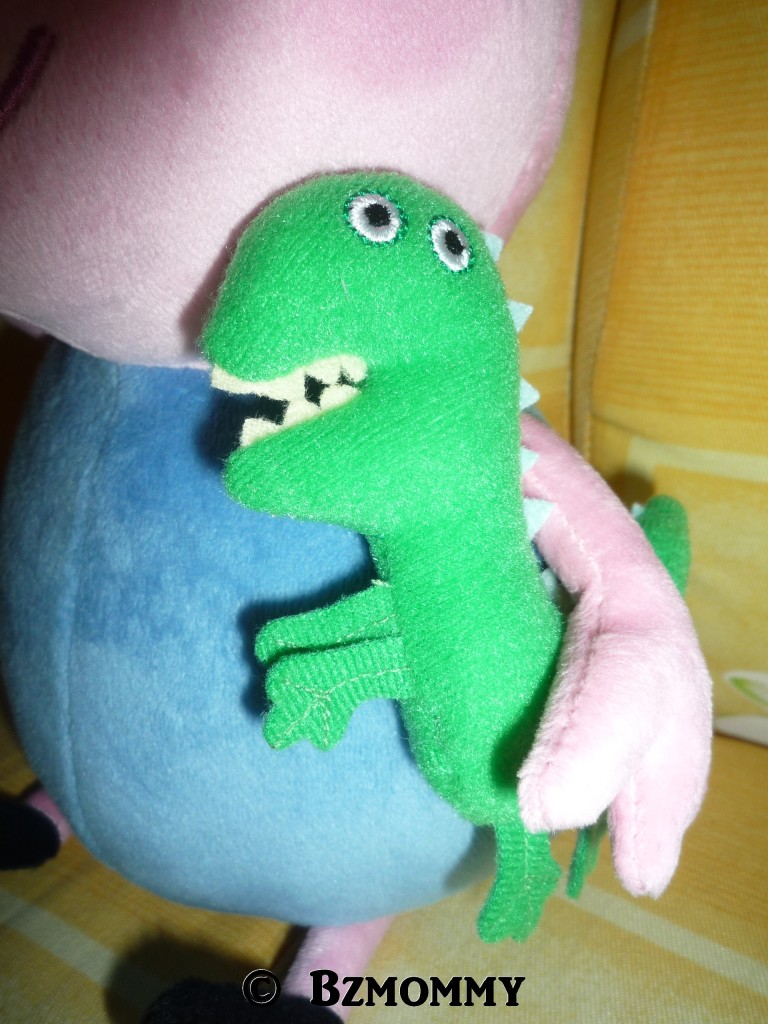 🙂