Happy Birthday to ME! 😀
Took leave from work because work should be the last thing in my mind today. Hmm…yah, I agree that birthdays are no big deal but I chose not to be bothered with things that doesn't make me feel good and could potentially spoil my day.
So being that it's my day, I went for a relaxing facial and massage in the morning. Talking about facials, I used to go once a month before I have Dawn.  But now, If I want to go for a facial, I will need to apply leave from work! So I ended up going for facial like once every 2-3 months.  Eww! No wonder the glow on my face is slowly diminishing. Plus the fact that my age is adding up every year. 🙁
Dear bought me to this chinese restaruant at Tiong Bahru and I totally forgot what's the name of the eating place. But the butter crab is superb! Though there's no gravy (which is a pity because gravy goes nice with man tou!), but I have no complains.  And I don't mind going back to this restaurant again, just to have the butter crab ↓.  Heh.
Besides the crab, we ordered the Oat Prawns ↓ and the champagne pork rib.  And these are enough to fill us without taking any rice. 😀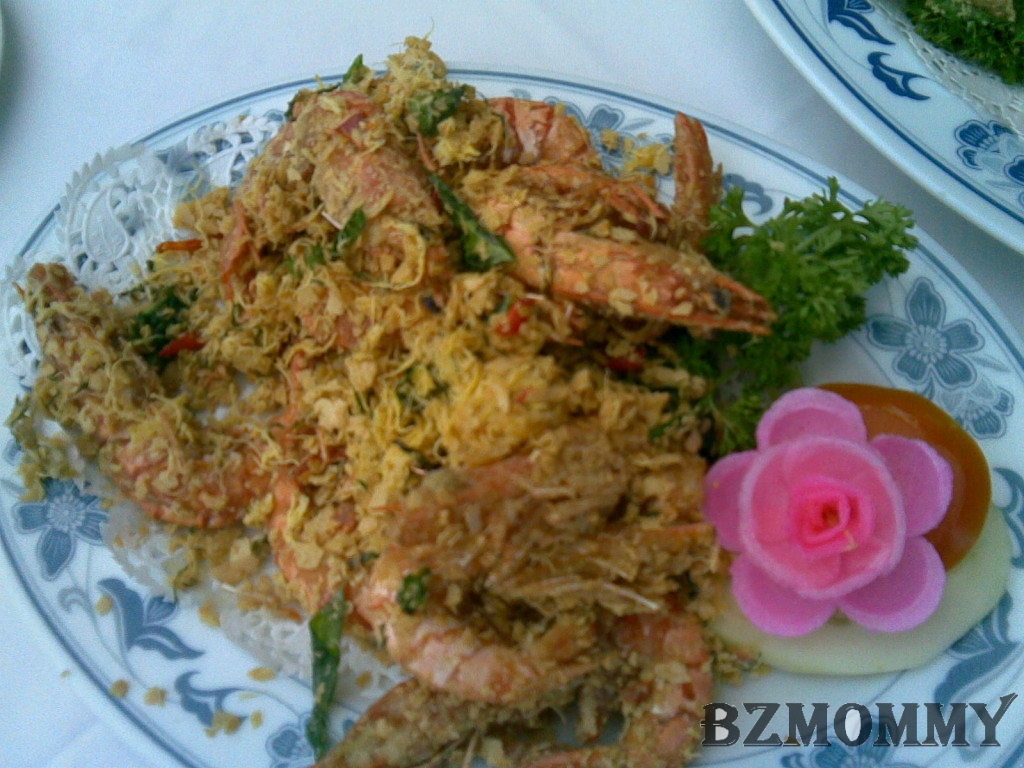 I had a very peaceful & enjoyable dinner, because there's seldom opportunities to enjoy a feast without having to feed Dawn, and doing disciplinary work on Dawn's table manners. And looking at the mountain of shells ↓ infront of my plate, I know I had a satisfied meal. Thanks Dear!