Was disappointed for not able to go Japan..and I was grumbling with my dear about how much I want to be out of Singapore before Junior 2 arrives.
And so we went Batam for a short 2D1N trip! It's not something where others might chose, but I am contented to be spending couple time with dear and away from work.
We chose an early ferry time so that we can eat and shop before going to the hotel to rest.  Didn't want to spend an extra cab fare from the hotel to the shopping area.
Our ferry tickets :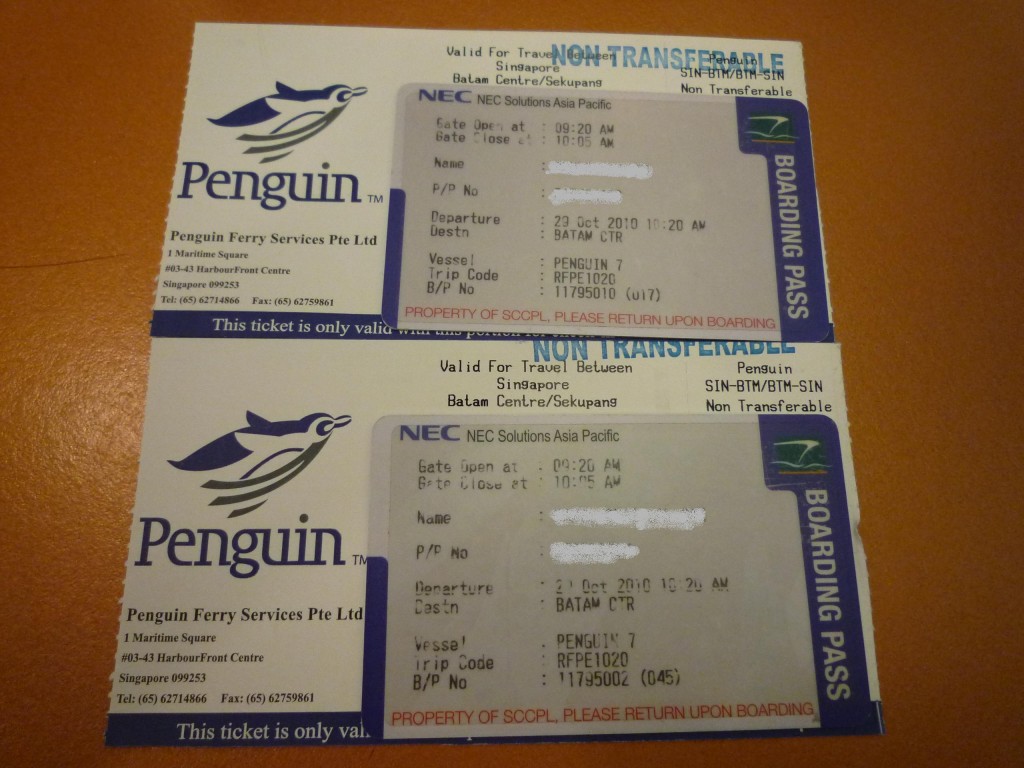 Our ferry timing is 10.20am SG time and we will reach Batam at 10.20am local time.
The entry gates to board the ferry :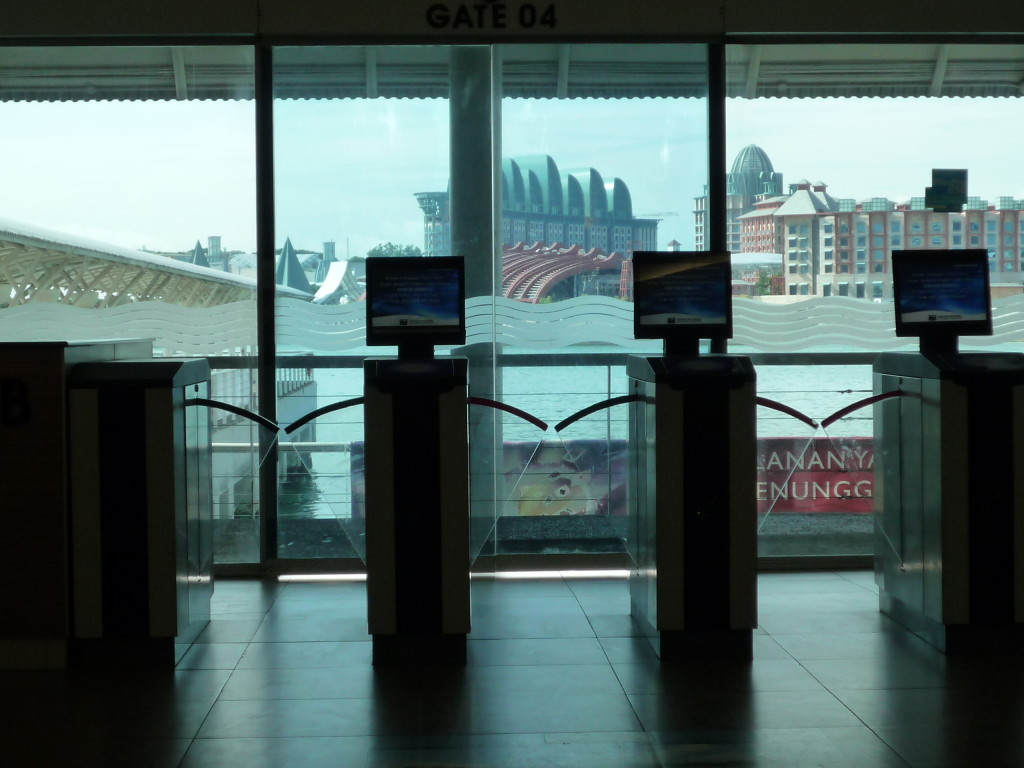 Penguin 7!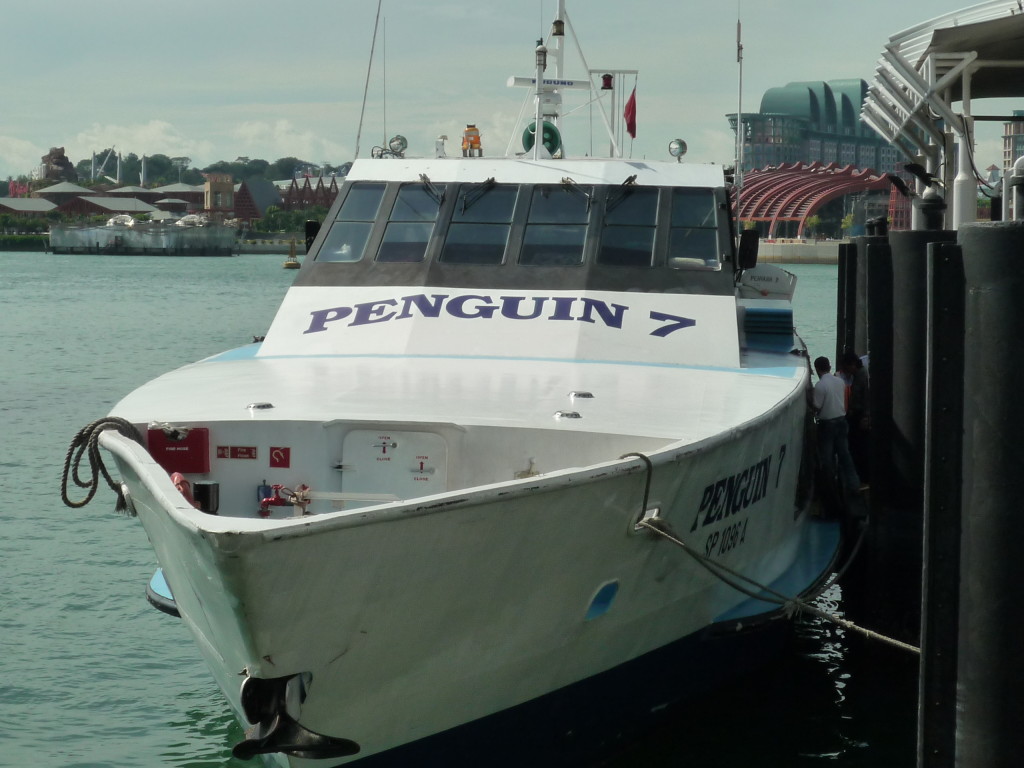 After an hour ride (and lucky I was not feeling giddy from the bumpy ride), we finally reached Batam Center!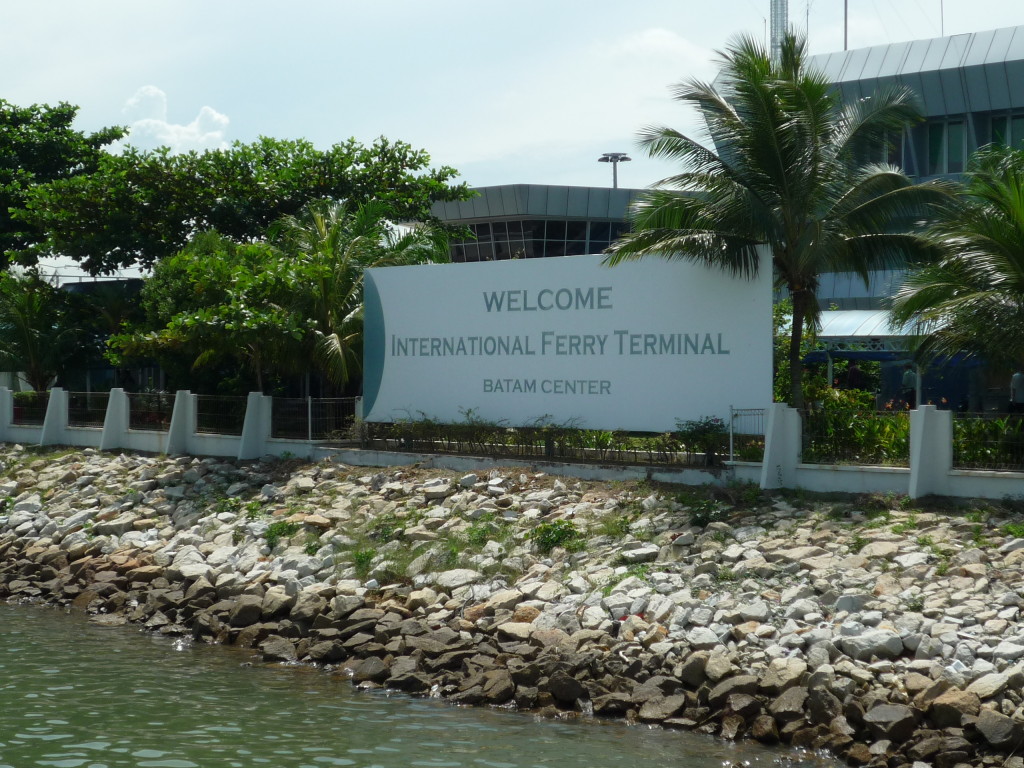 Once we cleared the custom, we went to the 2nd floor to change our return ferry ticket for the next day.  It is recommended to do so, so that you will be able to get the timing that you want and not so rushed the next day trying to get a ticket.
From the 2nd floor, there's a linked bridge that leads to the other side where the Mega Mall is.  And there's a hypermart inside!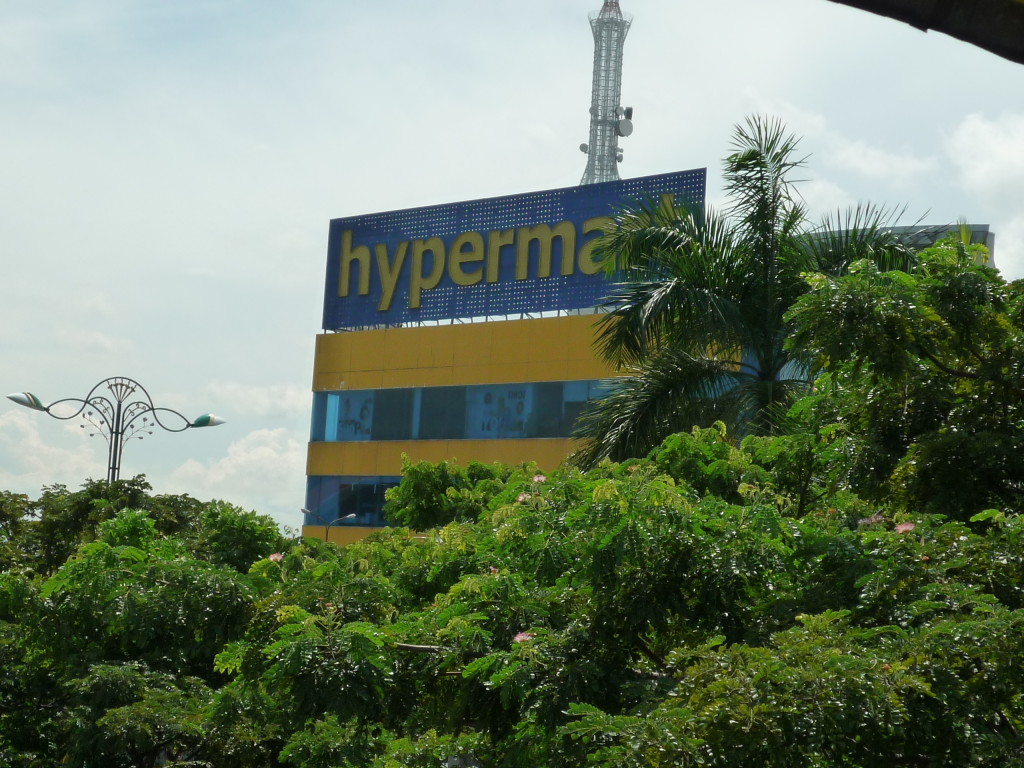 We went A&W when we reached. That's what most Singaporeans will do because there's no more A&W here! And the A&W overseas seems to always taste better than when they were here in Singapore.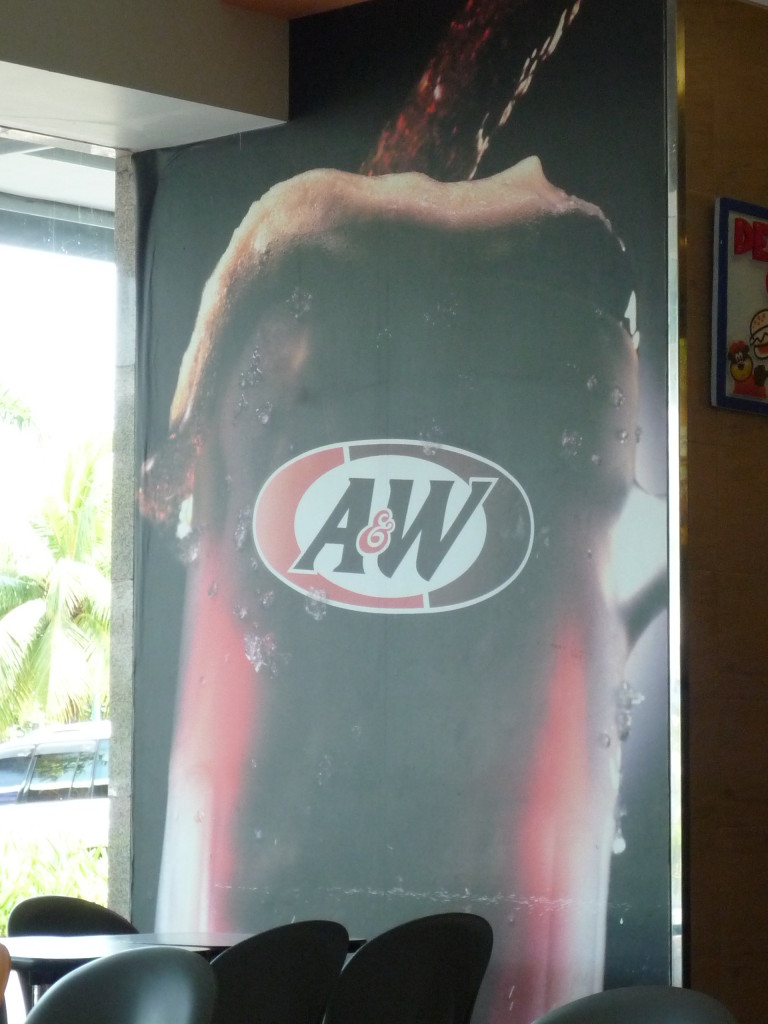 Oh I missed this bear! 😀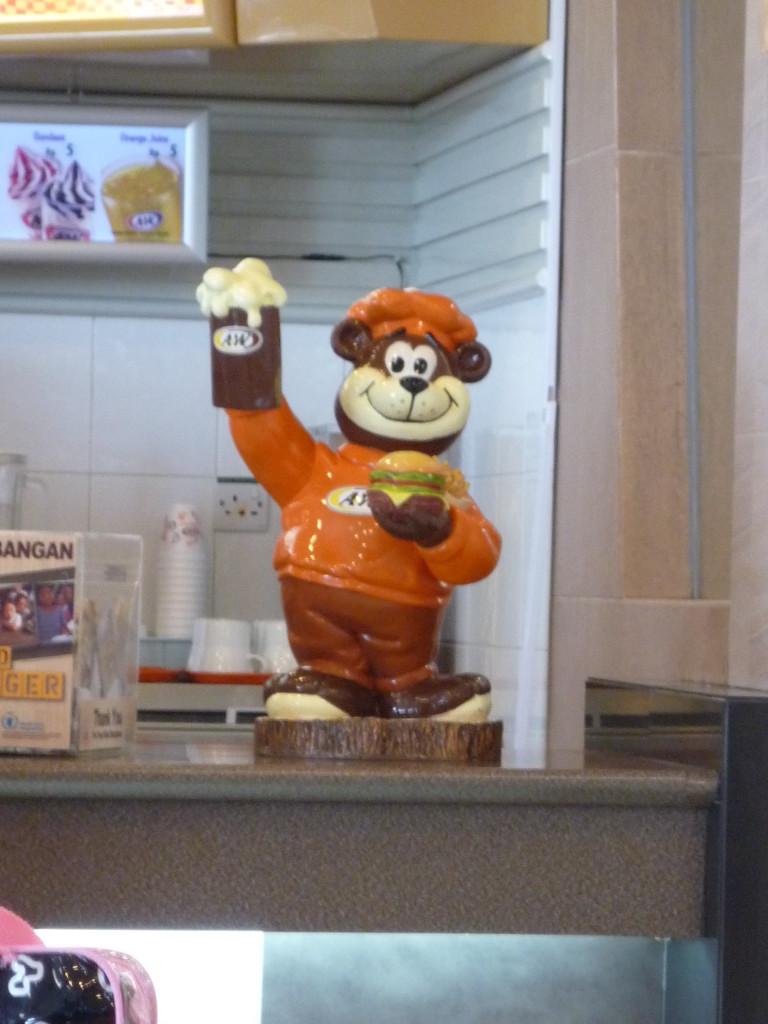 Yummy Yummy!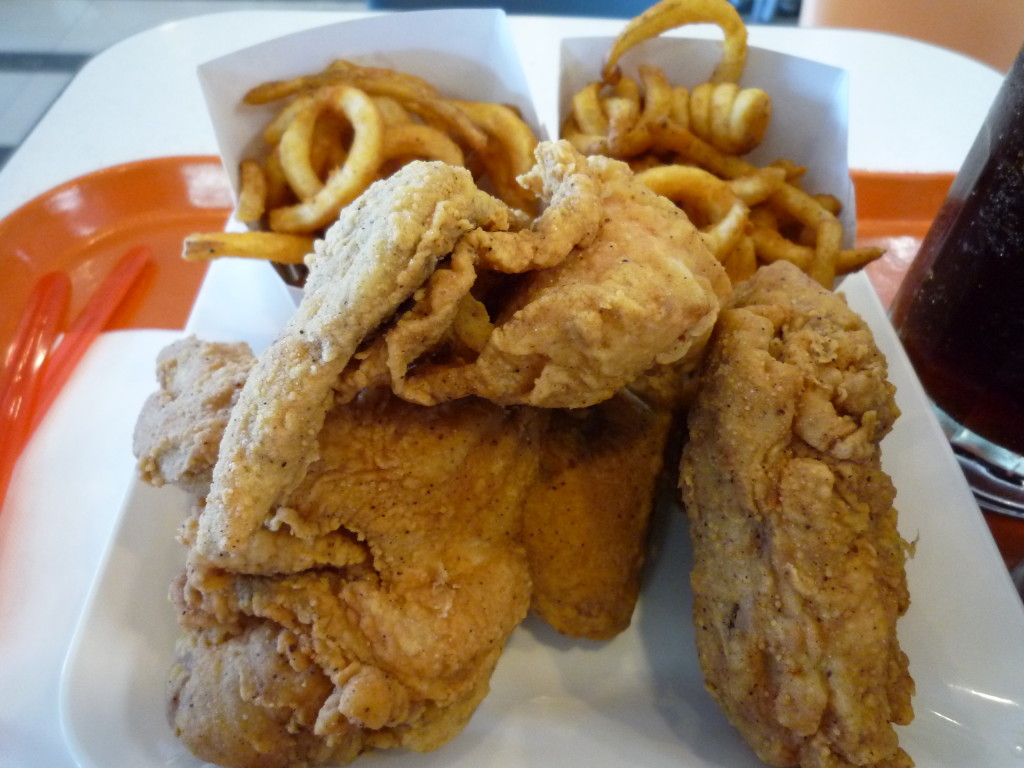 And how can you miss the rootbeer float!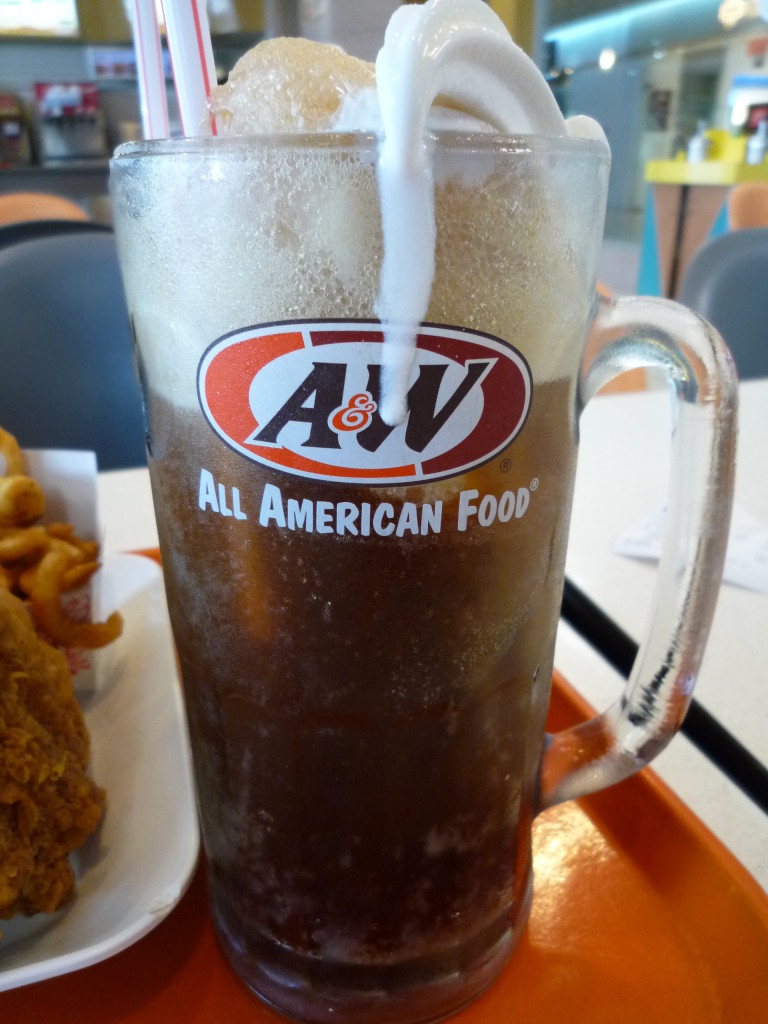 The restaurant was quite empty because it was still early for the locals to have their lunch.  Beside us, there was another group of Singaporeans.  I was alittle taken aback by their loud exclamation on how expensive the fries were and how much it is after conversion to Singapore Dollar :< I was telling Dear that even if you want to be so loud, do it back in the hotel room…it's such a disgrace 🙁
We went to have our shopping spree after our lunch and though I was easily tired, I was happy with the amount of things we managed to buy.
At about 3pm local time, we took a cab from Mega Mall to Holiday Inn.  It cost us 90,000 rupiah.  It's a standard rate and it's cheaper then asking the travel agent to arrange for a later pickup time for us.
We were upgraded to a 2-bedded room and it was spacious for the 2 of us. If only my sis and bil can come with us.
The dinning room :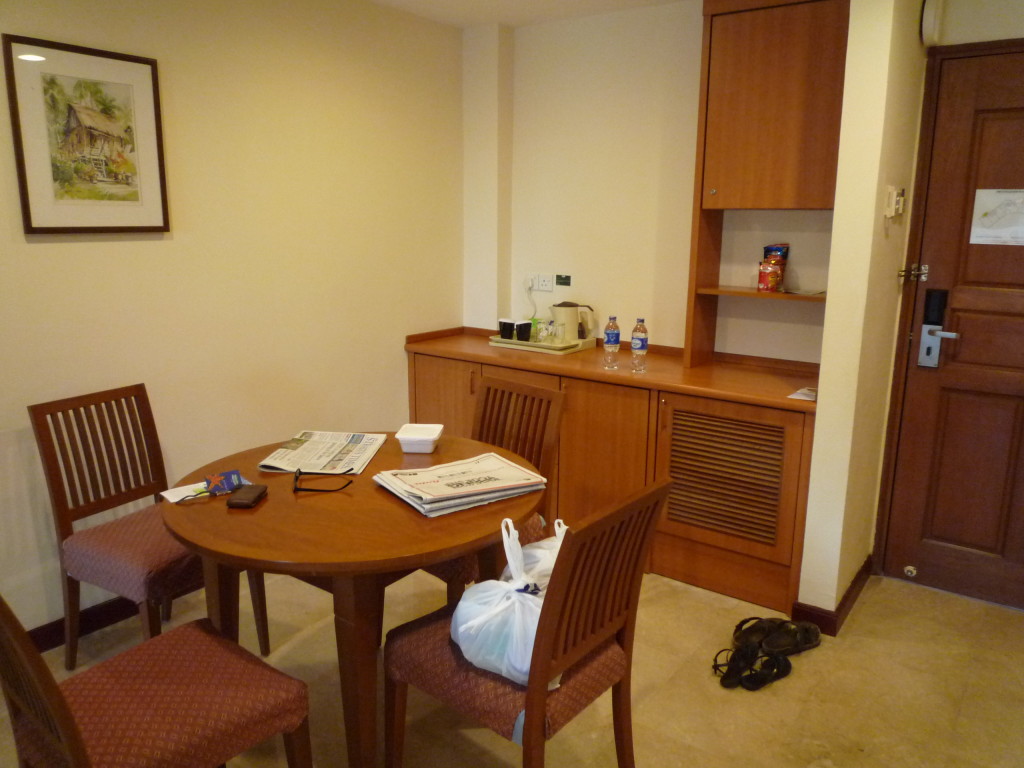 The living room with balcony: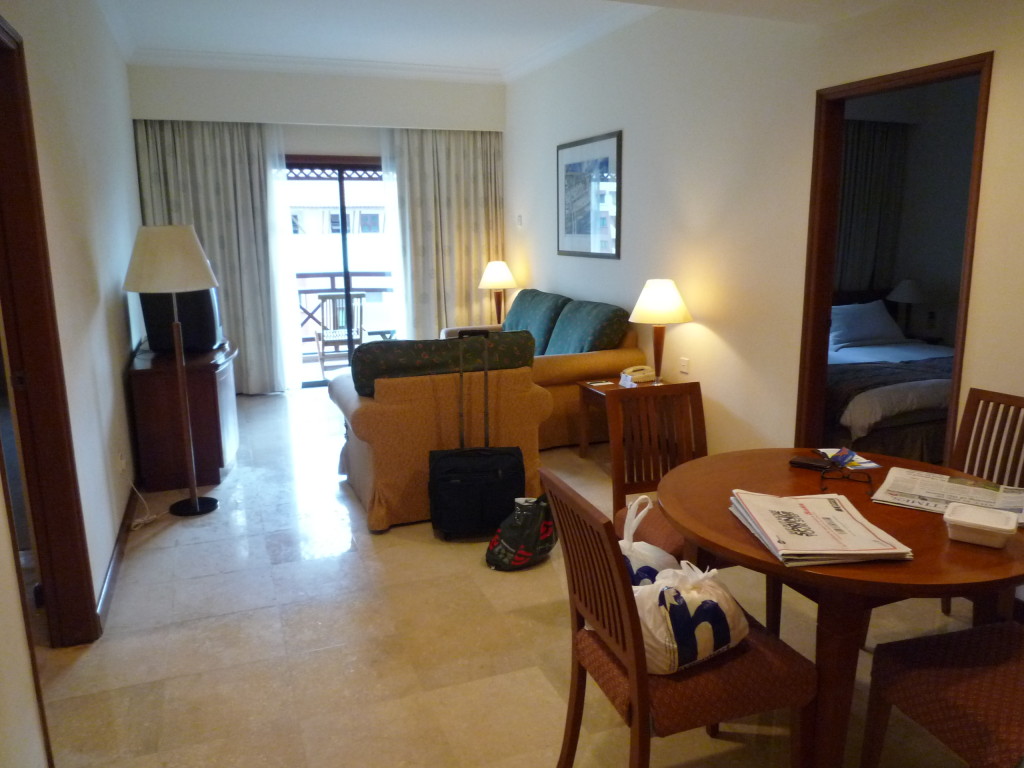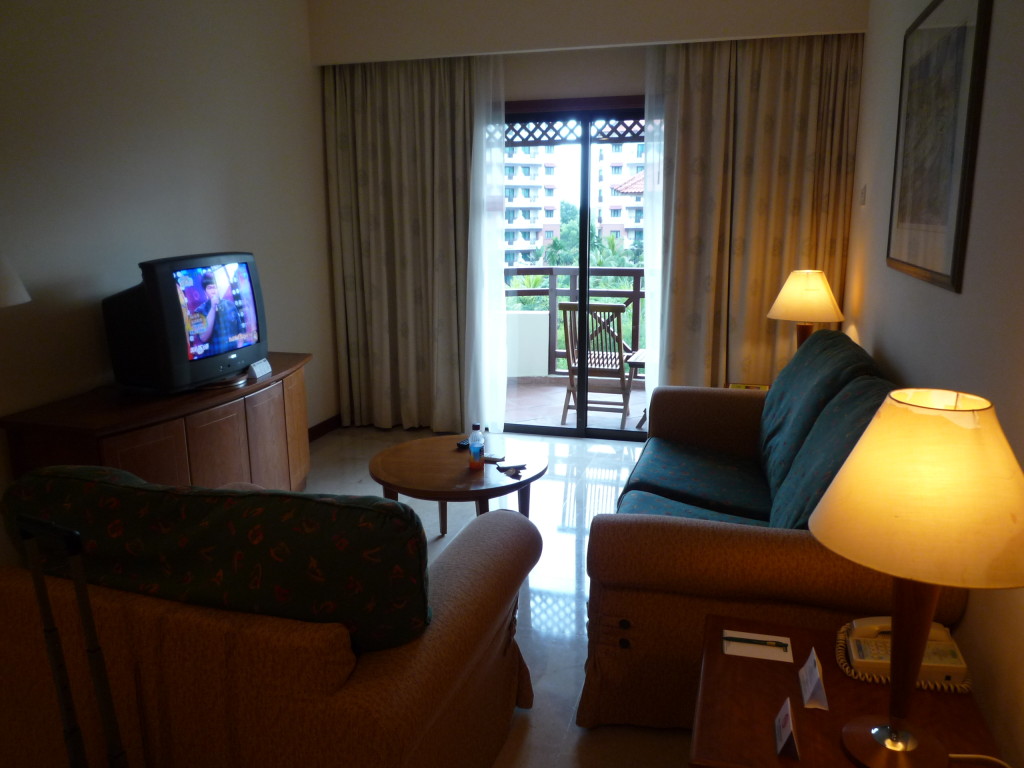 The 2nd room :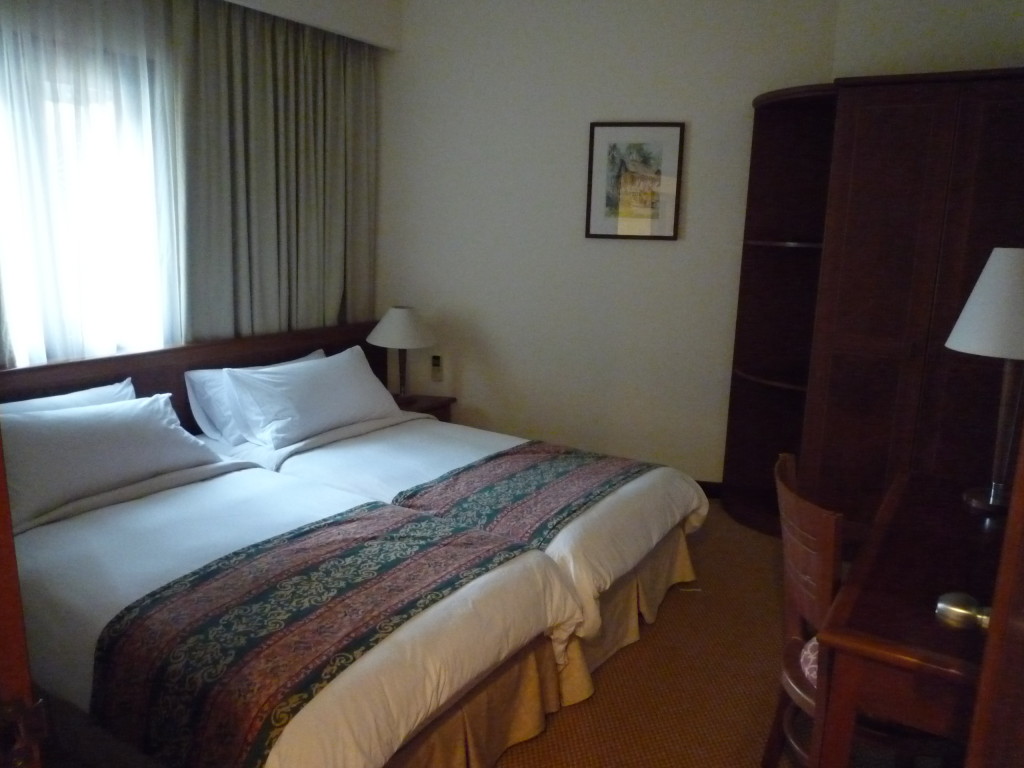 The common bathroom :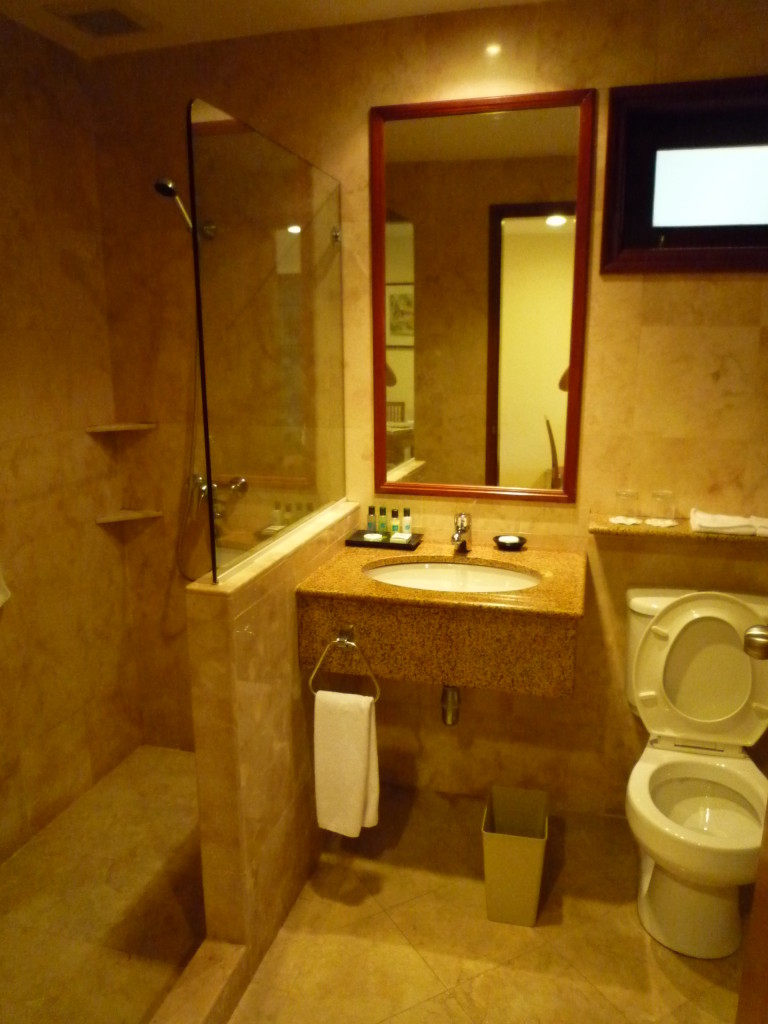 The entrance to the master bedroom :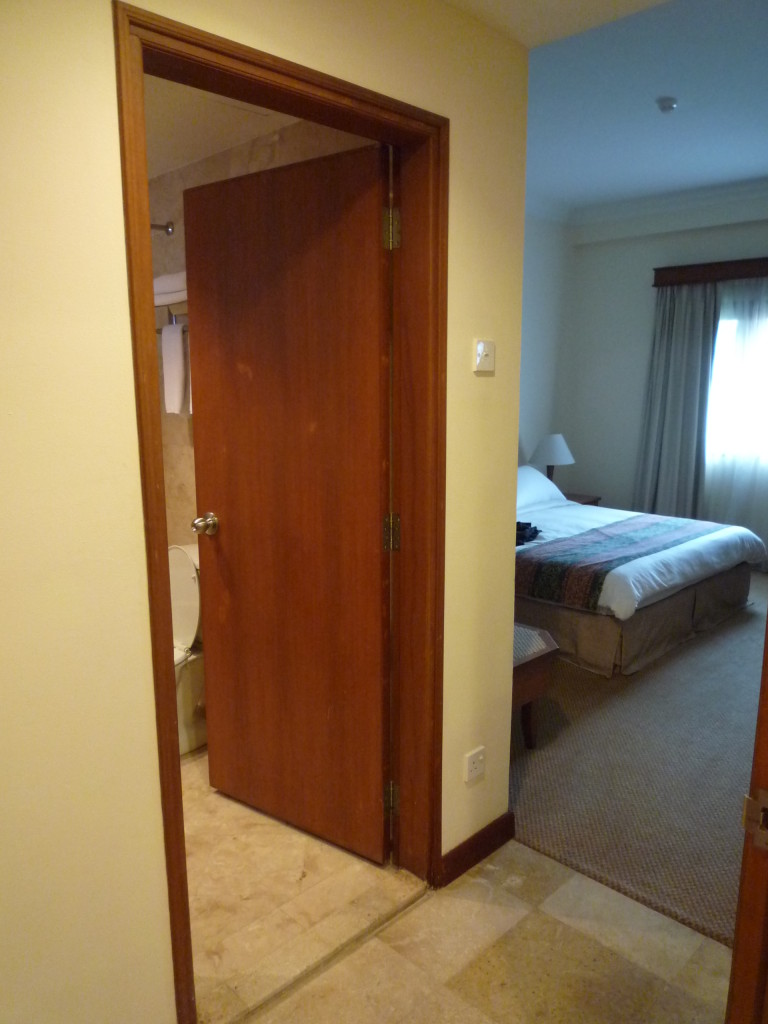 The master bedroom toilet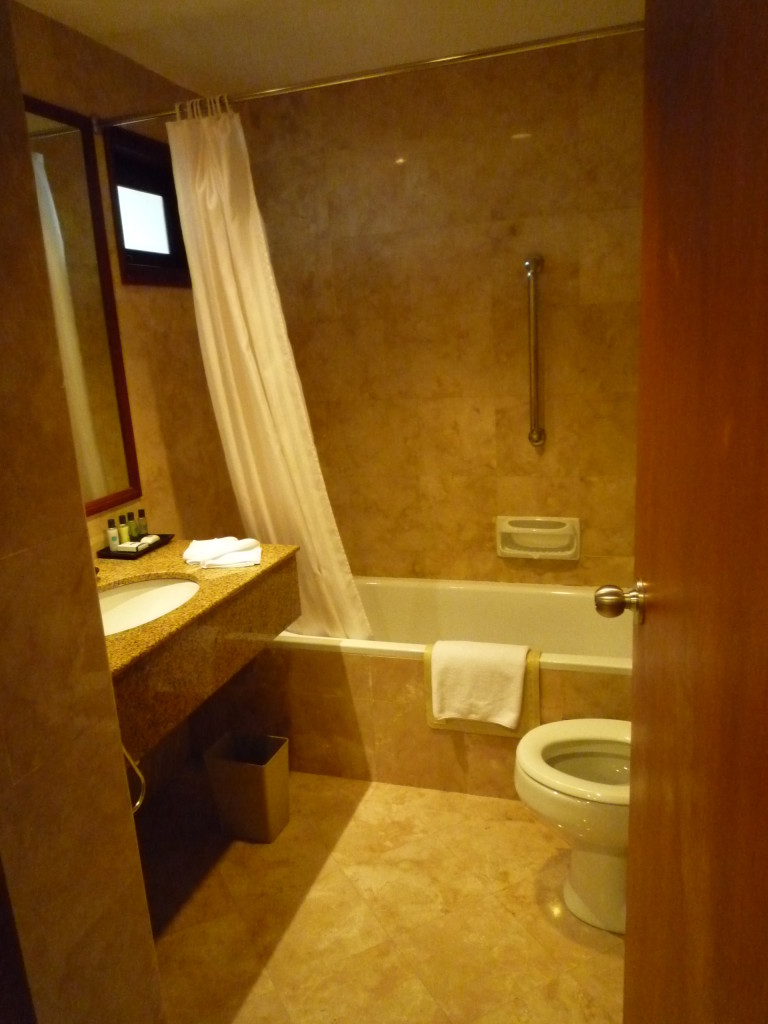 The master bedroom :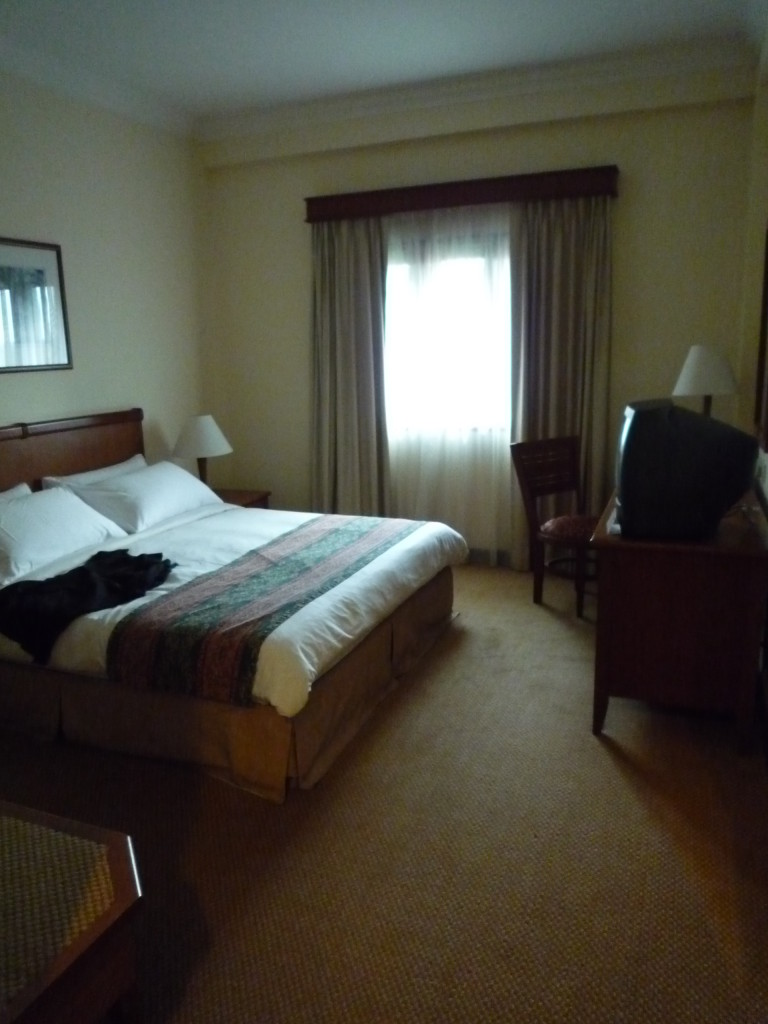 We decided to stay in the hotel to have our dinner as I was tired with the walking during our shopping. A pity that it's not Saturday night as Dear missed the BBQ dinner. We had the pool grill instead as it was a Friday.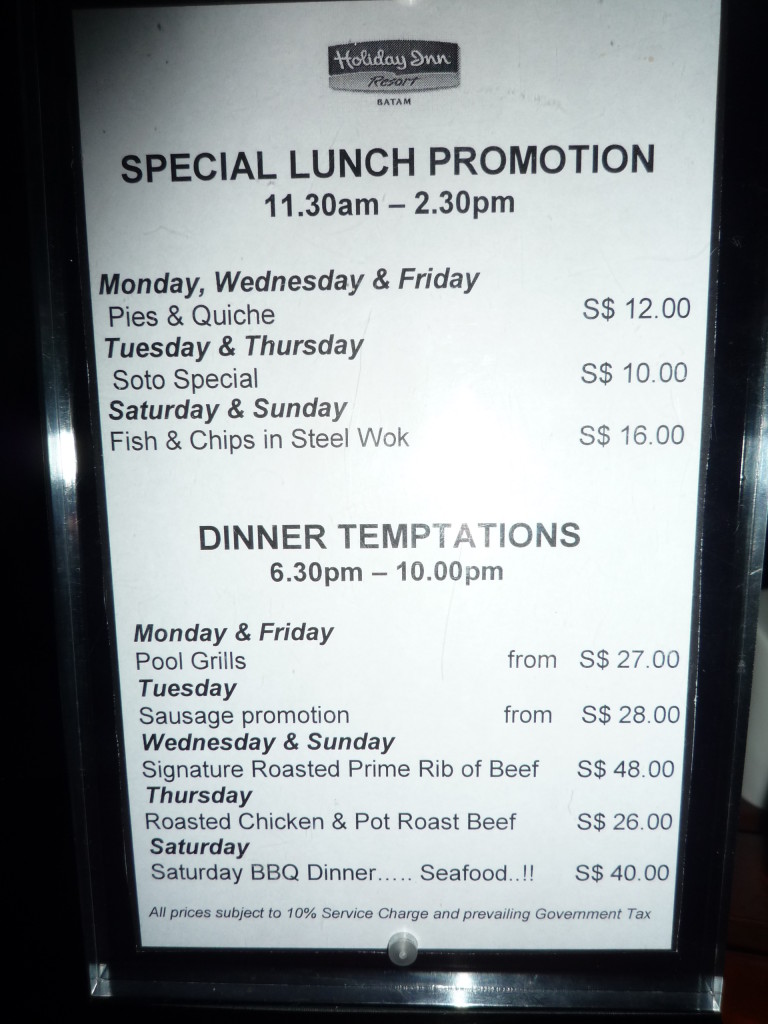 The pool grill comes with a selection of meat for grilling and a buffet of other items such as staples, vegetables, fruits and dessert.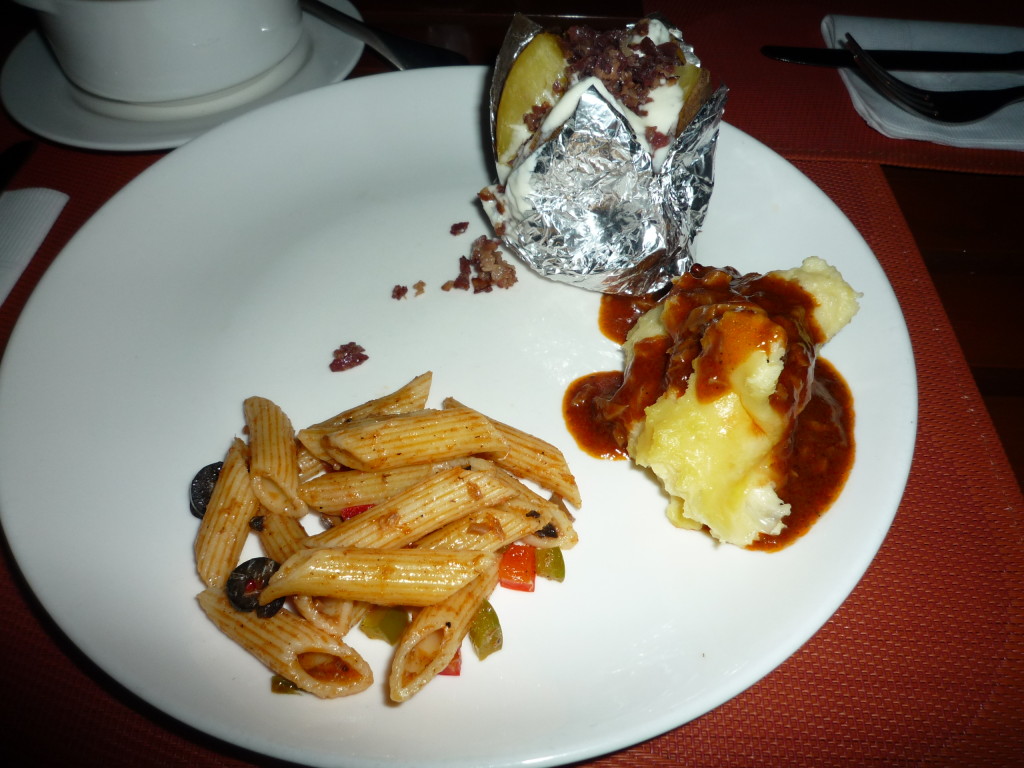 Awful potato soup, I think the chef forgot to add seasoning…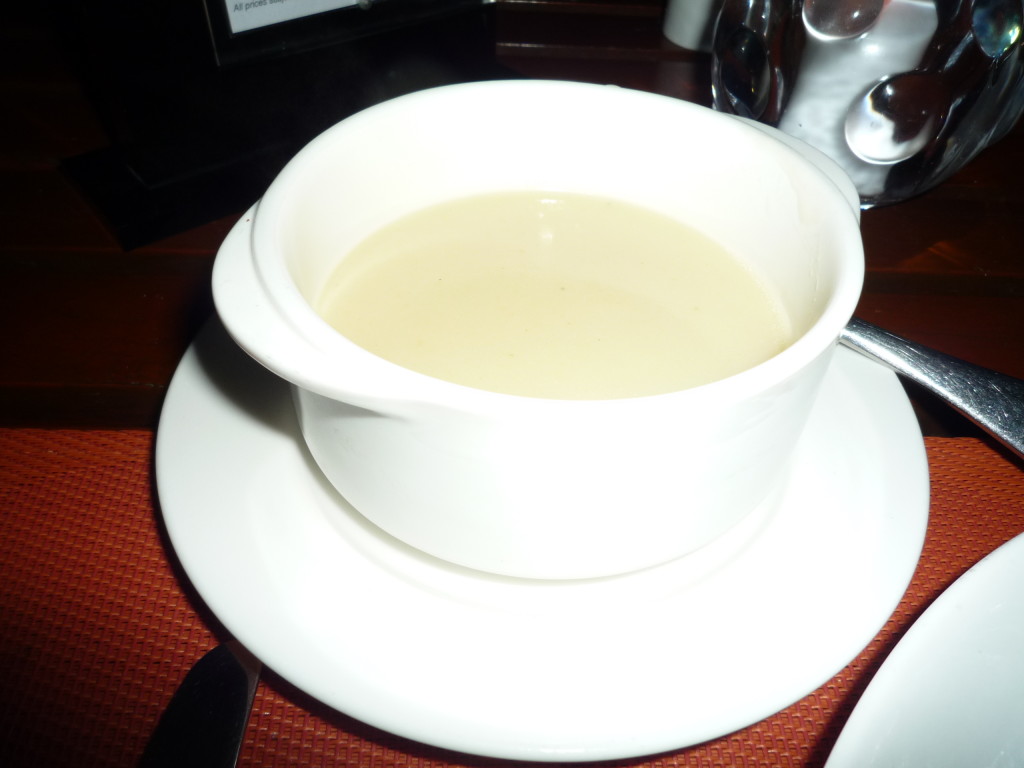 Our grills :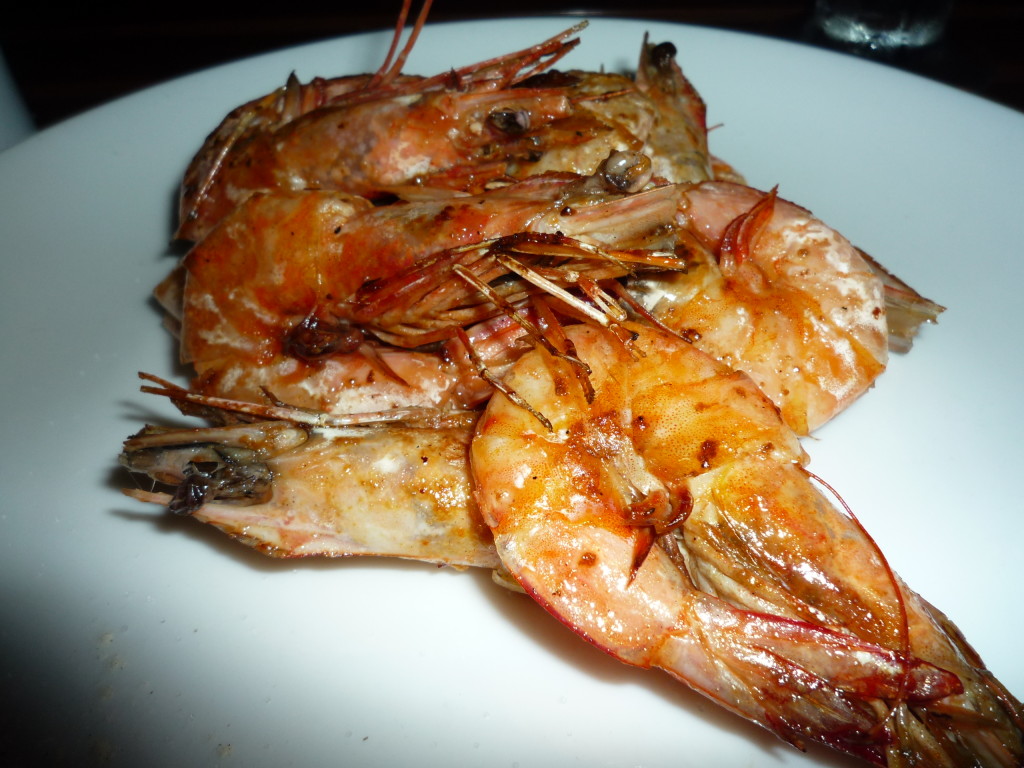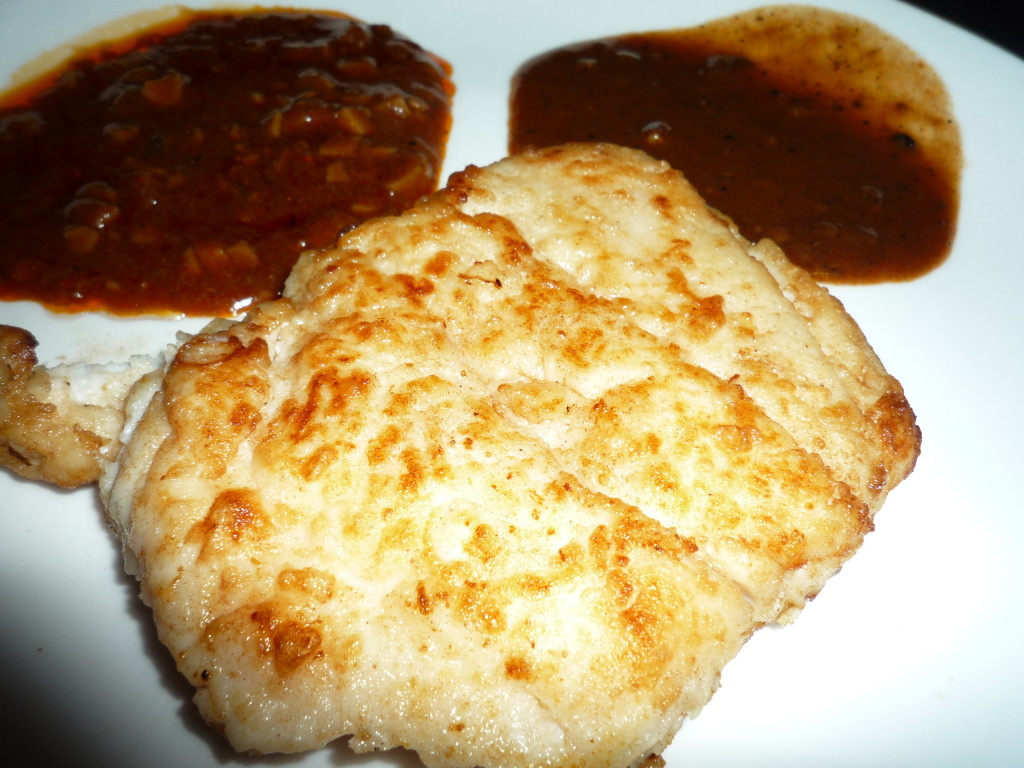 After dinner, we went back to our room and had our own SPA and Facial party.  Because of my pregnancy, I can't go for any SPA or massage so we decided to do our own in the comfort of our room 😀
I helped dear to do some facial and we both put on a mask after that. Heh, very interesting thing to do as a couple 😀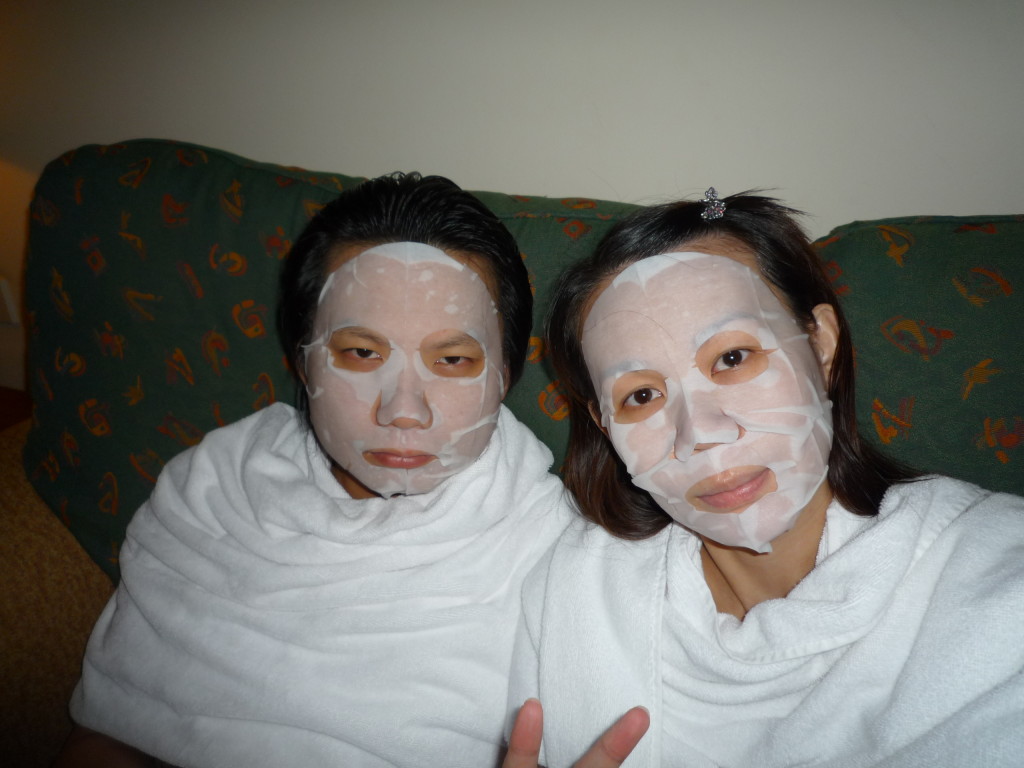 Here are my loots from the day shopping trip! Dear bought 2 working pants and it's so much cheaper in Batam then in Singapore! They are of good quality too!
We bought a lot of dawn's clothes and also Junior 2 new baby clothes.  I also managed to buy 2 maternity clothes and they are less than SGD$10 each! You can never find such prices in Singapore.  The children clothes there are also very cheap, a good quality pants for Dawn is only $5 and T-shirt and shorts are about $1 each. I wished we had changed more money and brought our Samsonite Luggage there instead. Haha!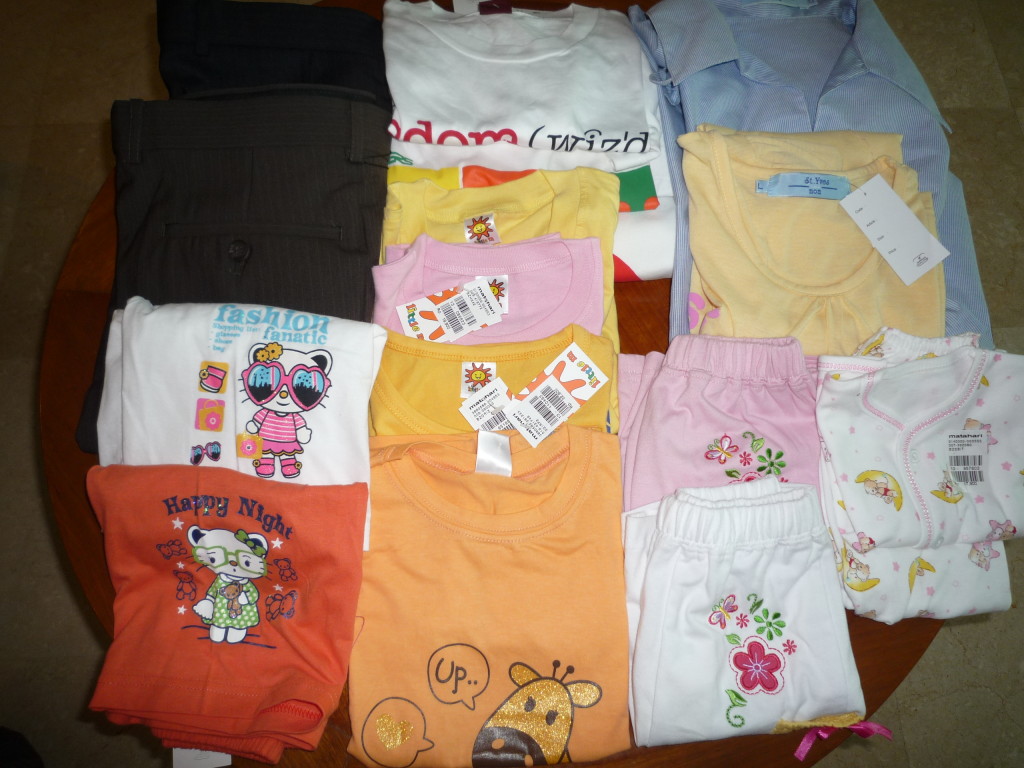 We also bought the Mandi Lulur for my SIL and my sister.  Because of my pregnancy, I can't use them yet.  But my sis said that it's very good!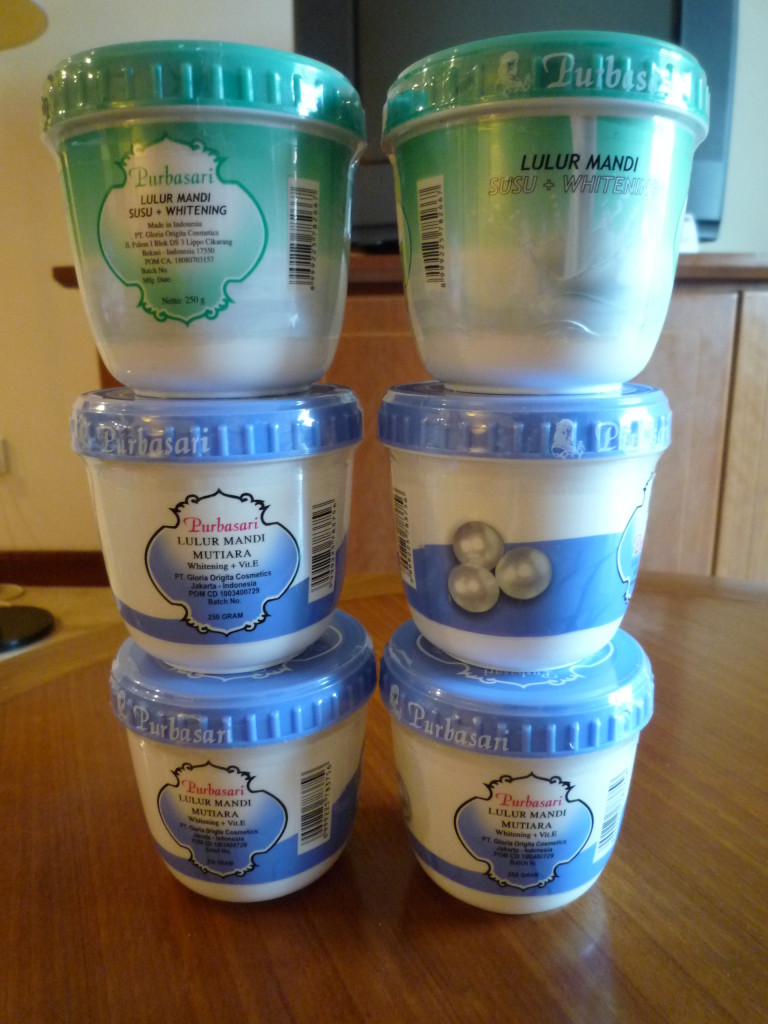 Bought some instant noodles, and the Sate Mi Goreng is nice! I have since finished all the Mi Goreng! 😀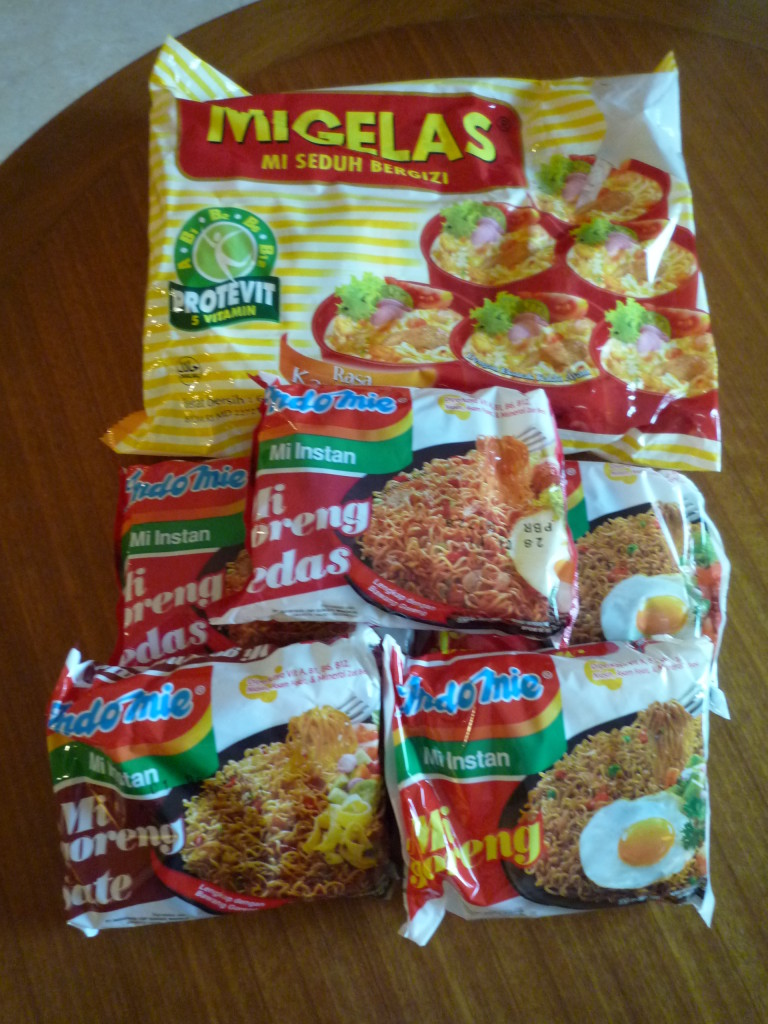 Holiday Inn is a nice and peaceful place to stay in.  We went for a short Jacuzzi dip and it somehow relieved my soar legs and back.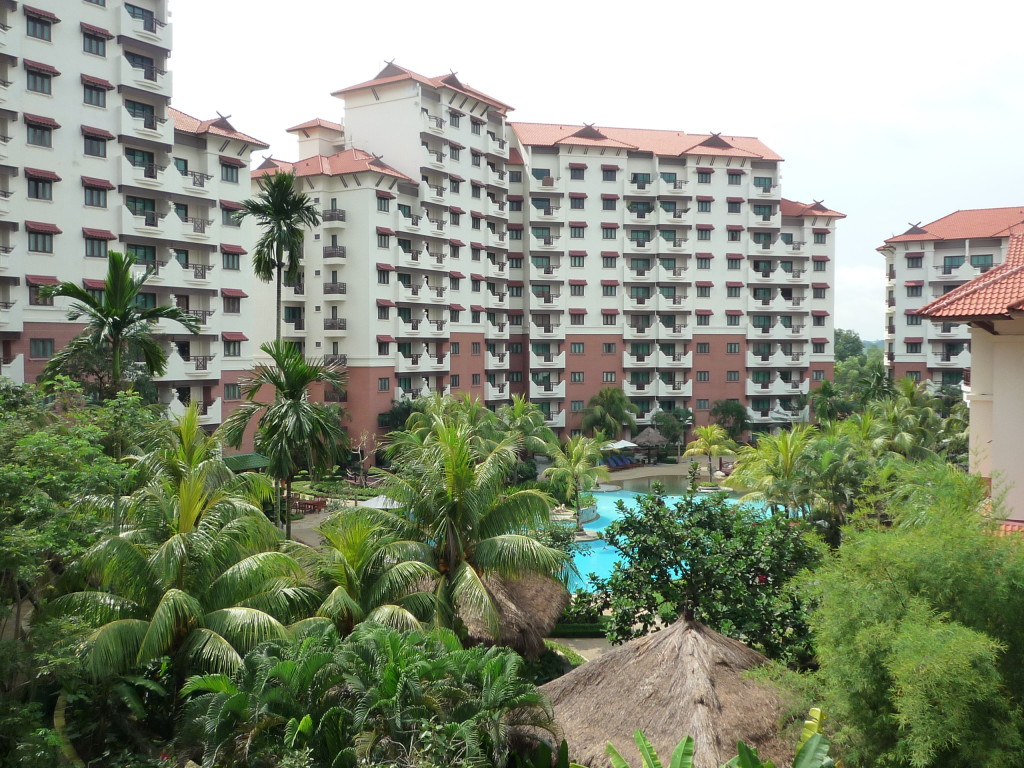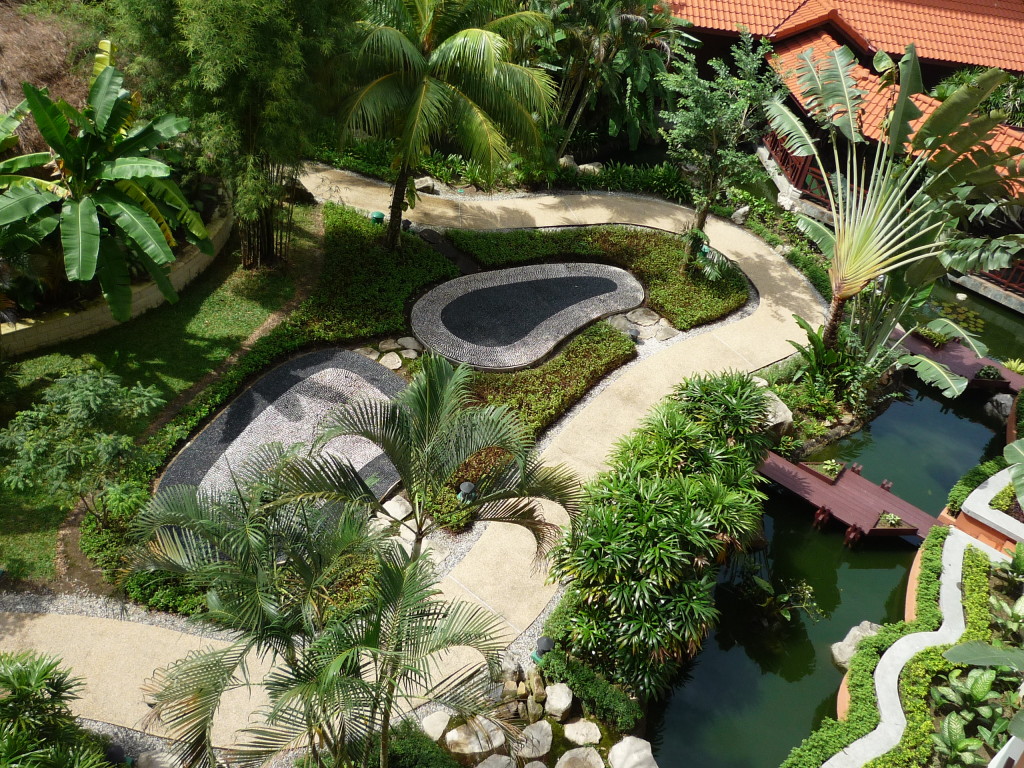 The balcony comes with deck chairs and it's a good place to do some reading 🙂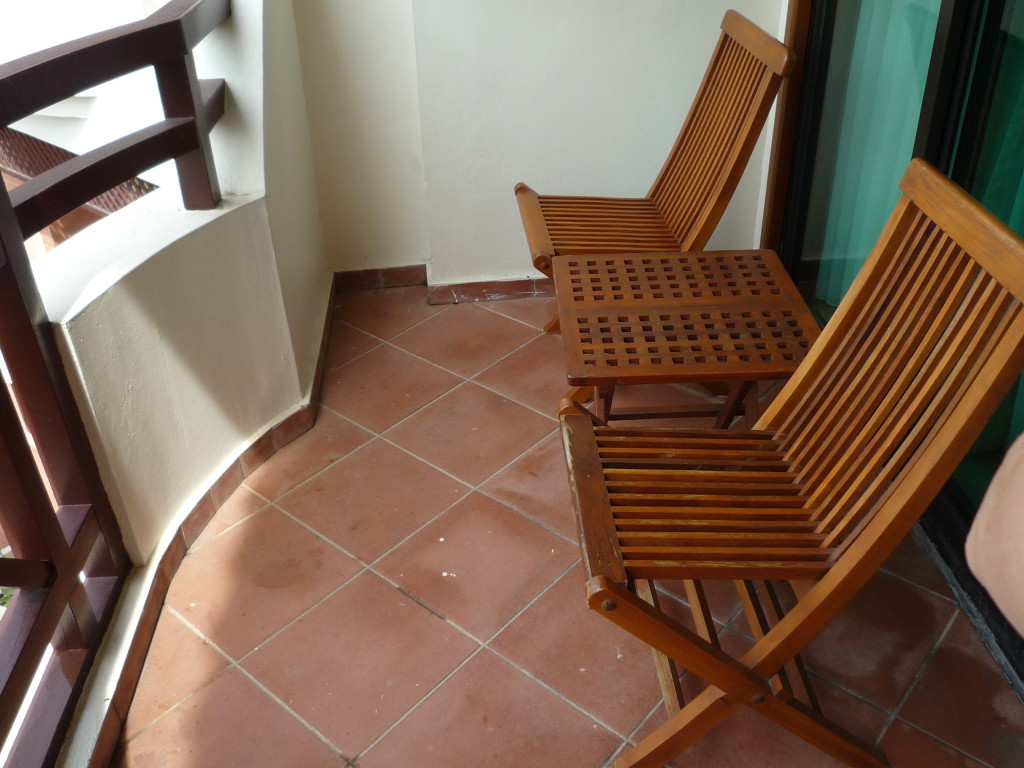 I tried to find information on whether Holiday Inn provides shuttle bus to the shopping area but didn't manage to find any before my trip.  I saw this running on the in-house TV and took a shot of it.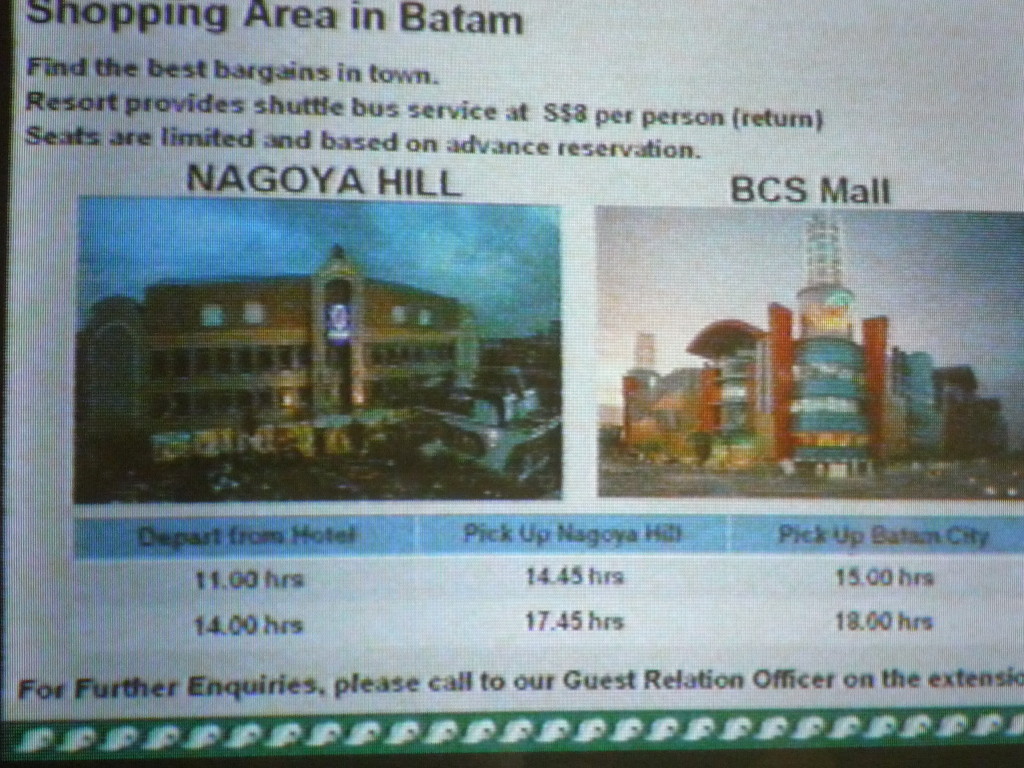 Soon after our breakfast and some reading in the morning the next day, our free transfer van came and pick us up to Batam Center.  We decide to do some more shopping in Mega Mall 😀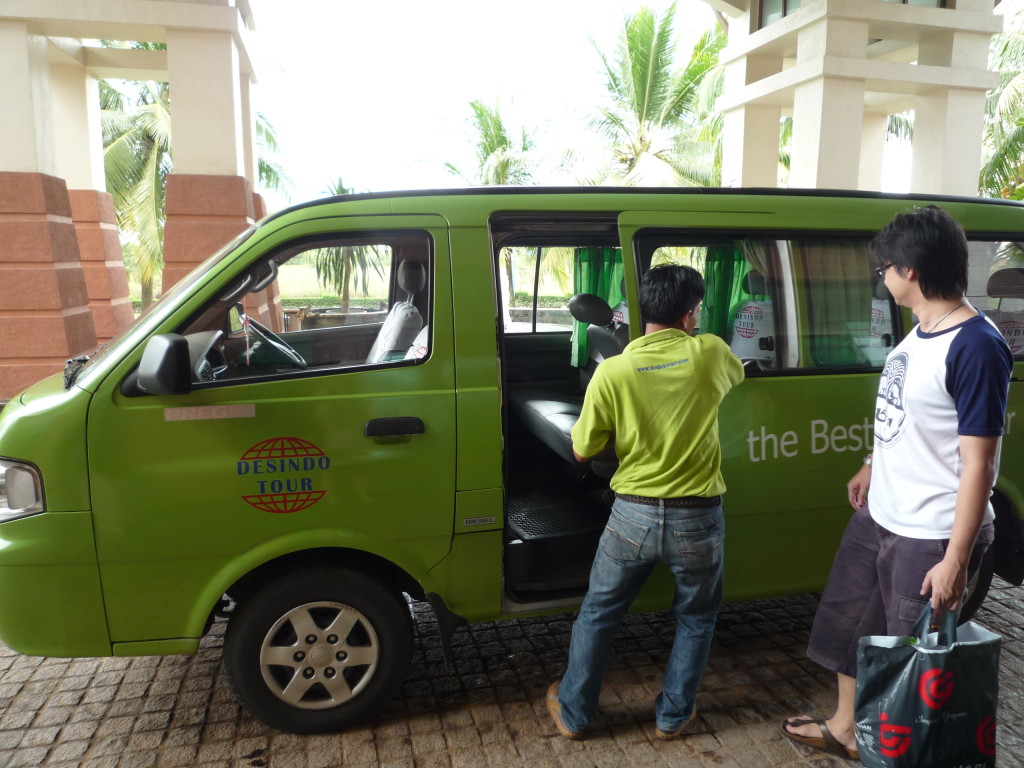 And how can we forget the Ayam Penyat that we have to eat in Batam? It's so nice and the chilli is heavenly!
And the Avocado shake!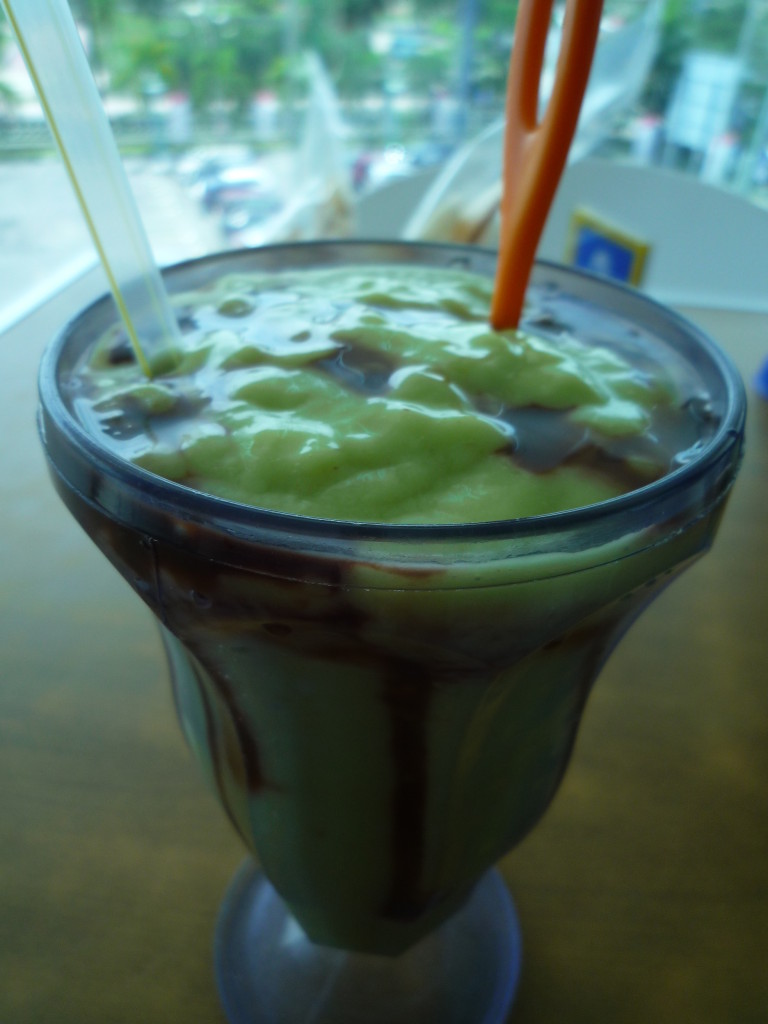 Look at that! so creamy! Sinful! 😀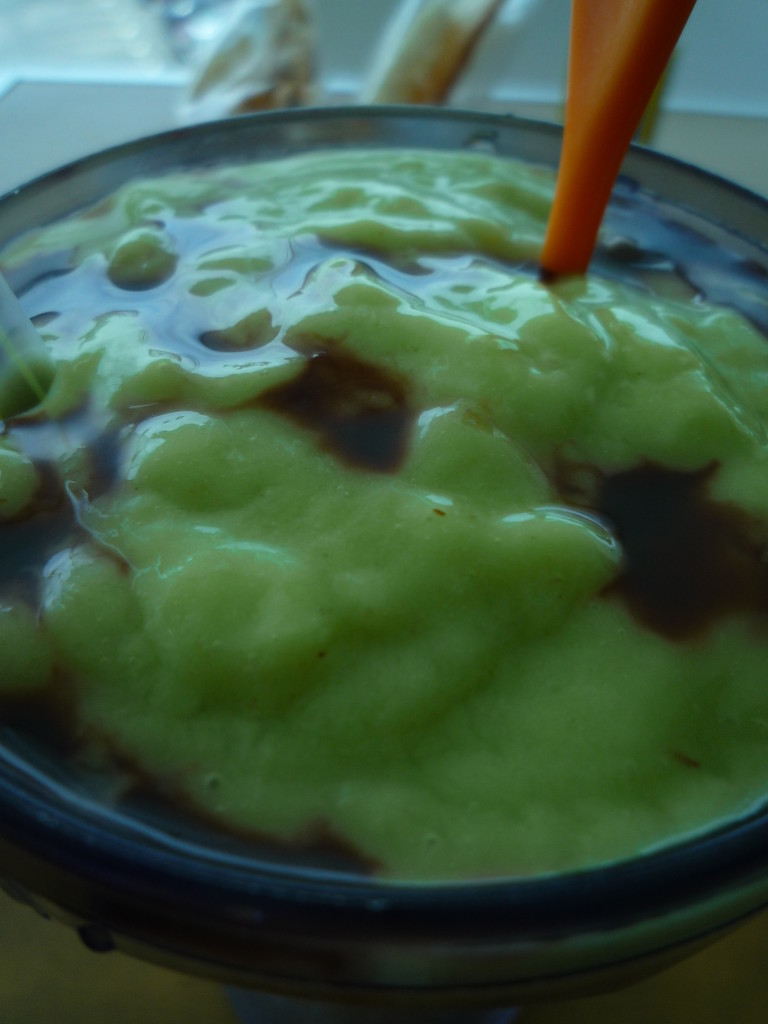 Yummy Yummy!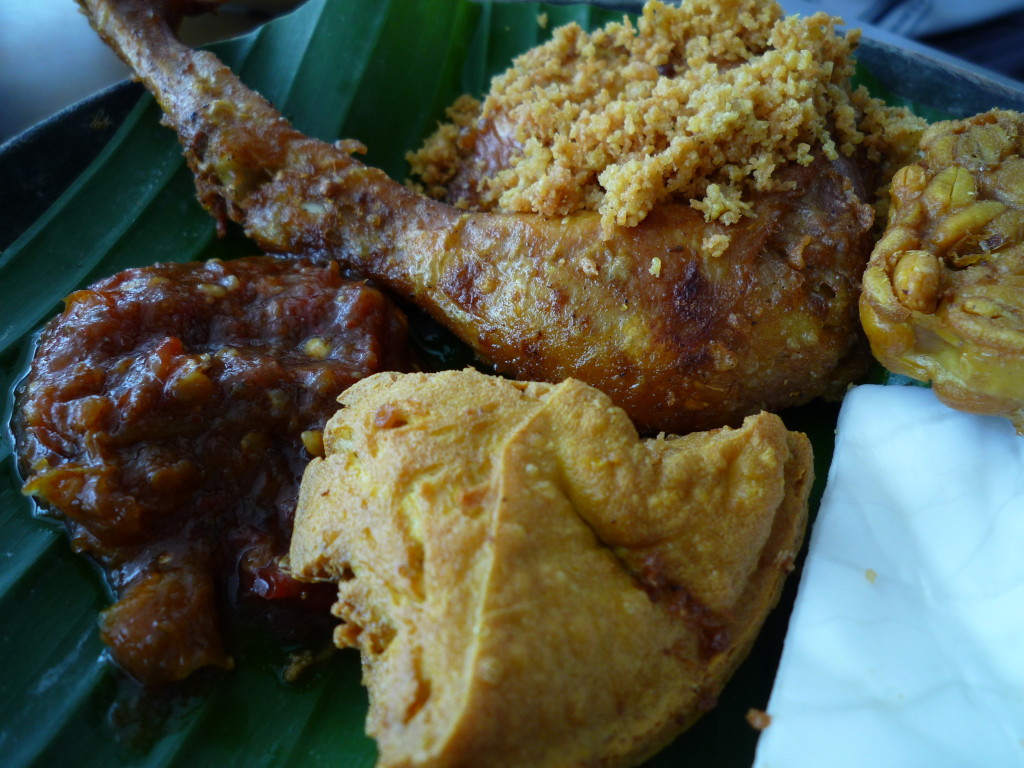 We bought somemore clothes for Dawn and went to the hypermall to buy some diapers for Junior 2.  Diapers are cheaper in Batam then in Singapore.  We bought Pampers NB and they are made in Japan 😮 We also bought a MAG MAG cup (Pigeon) and it's less than $10 for stage1-4 all in one box.
Before we bought our ferry back, we bought some JCO donuts.  We ate 2 there and it's so soft and nice! You can never get this same taste and softness in Singapore JCO.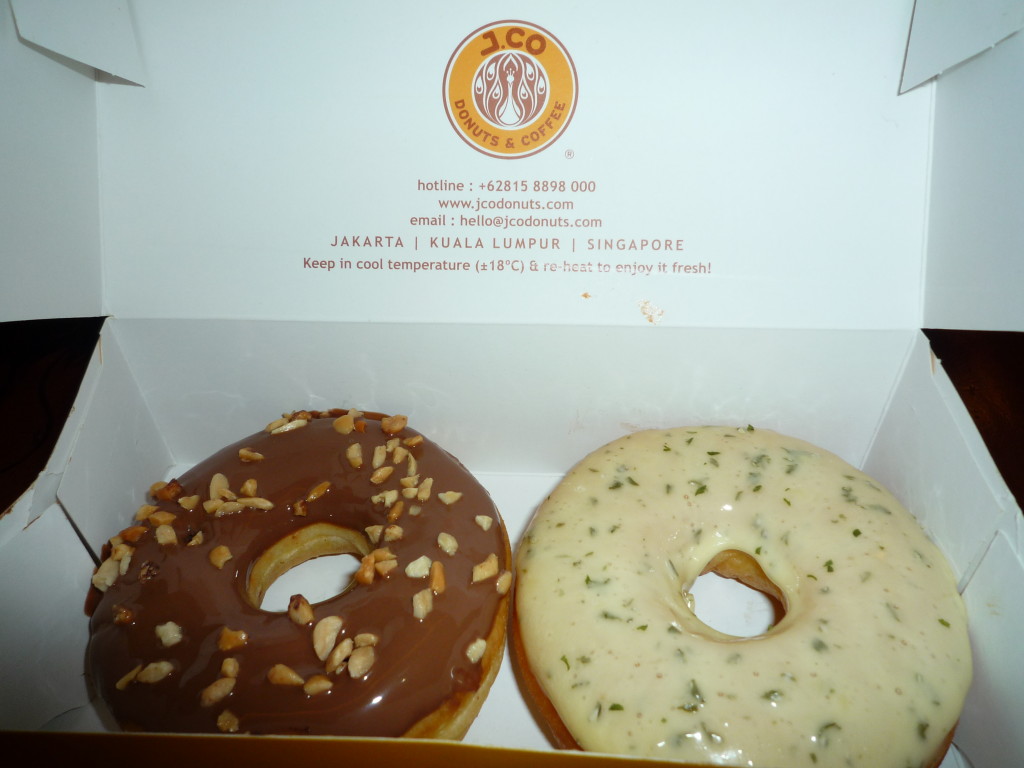 I love this trip and I think being happy with the little things, it's a happy mechanism. 🙂