I love Daiso. Everything in store is $2 each. Some finds in store gave me solutions to issues which I am stuck with before.
I shifted to a small apartment last year and the kitchen and the bedrooms are small at my first glance. I wasn't used to the space, let along keeping all the stuff we had before into this small place, without cluttering the whole place.
These are my amazing finds from Daiso, and they helped me! These are some space saving ideas for small homes!
1. Wire Net
When the counter top or shelf space has ran out, explore the space on the wall & doors.  You will be amazed with the extra storage space that you can create by just adding in wire net or racks.
I created this space for my 2 girls to hang their drawings & art crafts in their small bedroom.  The pinkish pegs are from Daiso too!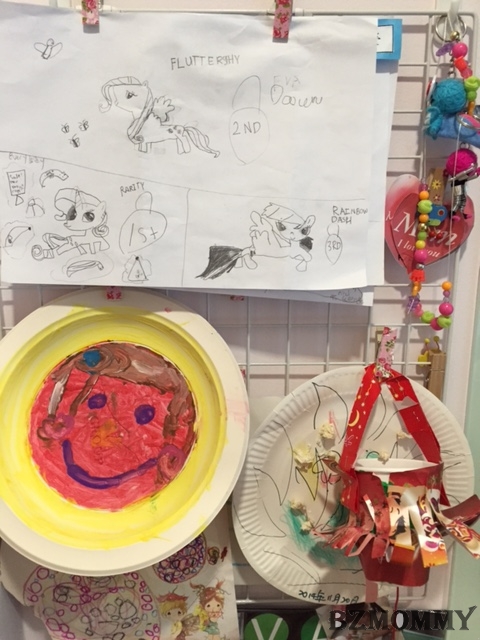 My household shelter (aka bomb shelter) has it's entrance in the kitchen. The metal door is a saver to add space to my very tiny kitchen.  Add some magnet hooks, with a wire net and a few baskets, that's the  home for the potatoes, onions & garlic!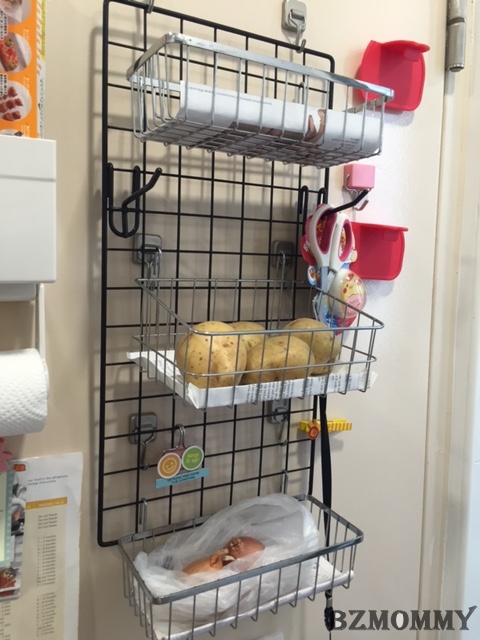 I have 2 balconies and 1 of it is my little home garden. I hang up all my gardening tools and this kept my balcony tidy.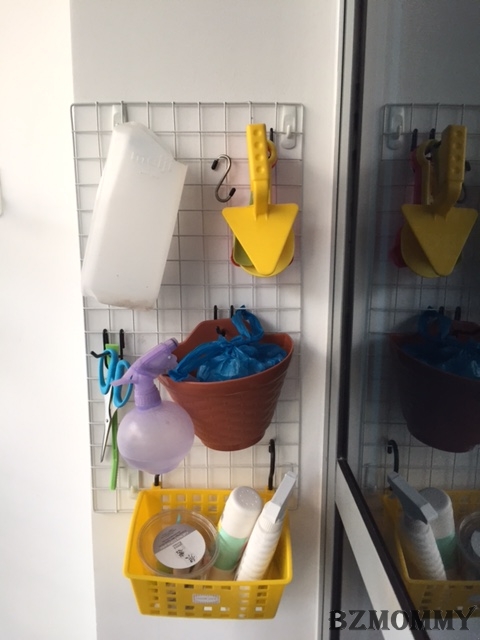 2. Extension Poles / Stretching Poles / Tension Poles
These amazing poles creates layers in spaces that you never once thought was useful.  It comes in different length.  Take the measurement of the space which you intend to create layers, and chose the correct length.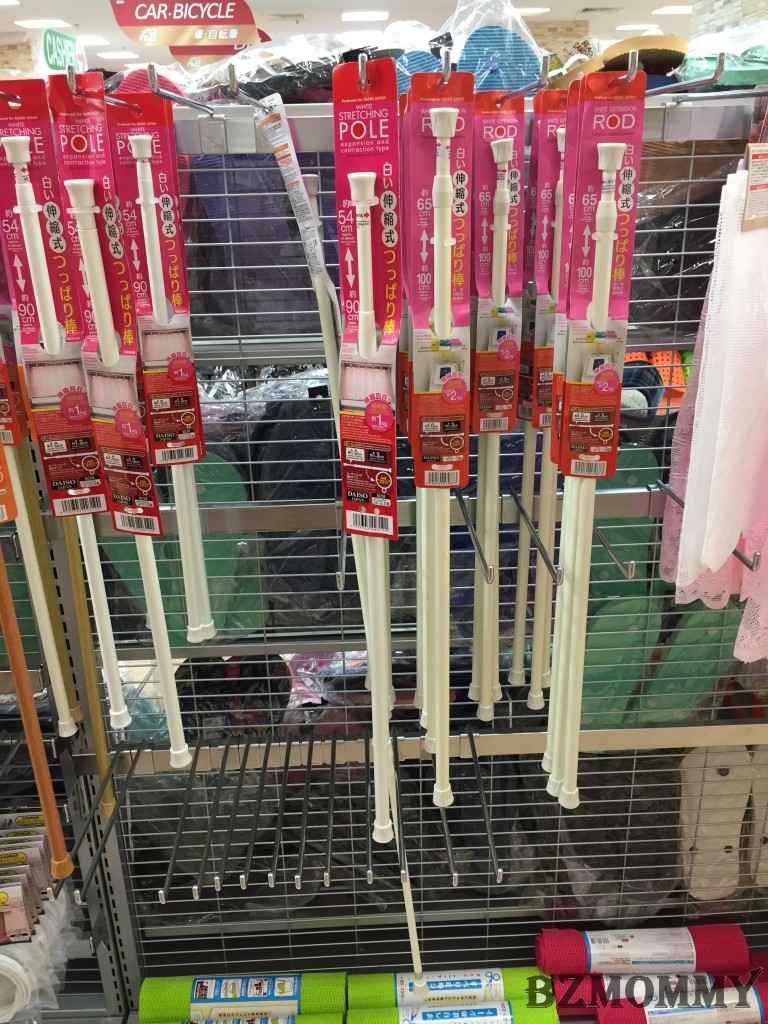 This is what I did for my kitchen, on top of the sink.  I was frustrated initially because I can't find a suitable space to hang some kitchen accessories. Simple solution by using the extension pole!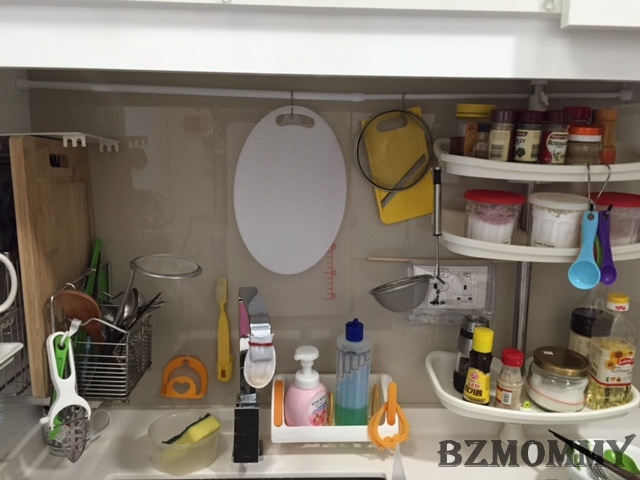 Check out the various ideas across the web! You will be amazed!
3. Shelf Risers
Shelf Risers help to create another layer of space.  Another useful point about such shelf riser is it reduces the need to take out everything when reaching for something that was stacked at the bottom.
This is from one of my kitchen cabinet. By adding the shelf riser, it adds another layer for me to stuff more things. 😀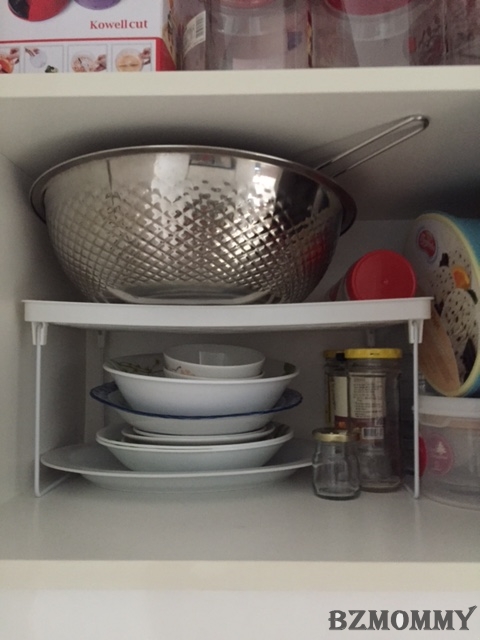 Pardon for the mess…a little corner of my work place which I stacked small boxes or my packing tools box
4. Vacuum Bags
Tight with space in your wardrobe? Use vacuum seal bags to compact those winter jackets, or even clothes which you seldom wear but still want to keep. It can reduce at least or more than half of the space they originally will take up. There are different sizes of vacuum bags available.  The most common ones are those that require a vacuum to "suck" out the air in order to compact the bag.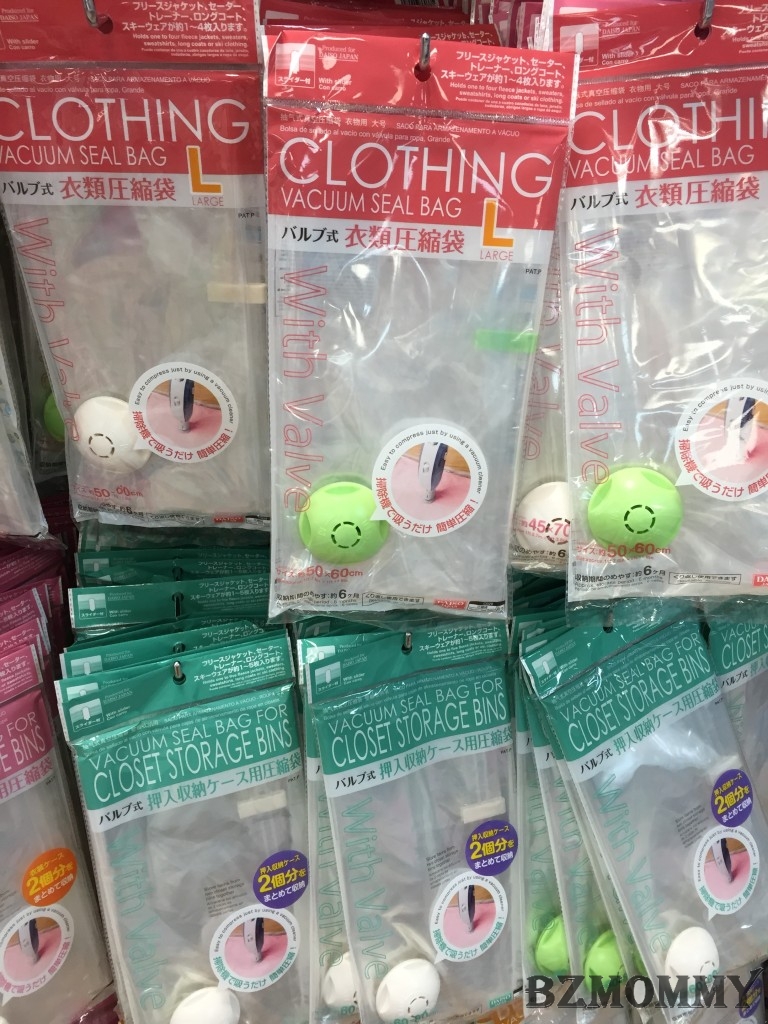 However, if you are like me who doesn't have a proper vacuum machine at home, there are also bags which do not require the machine to do the job.  And they are equally good! Handy to bring to travel too!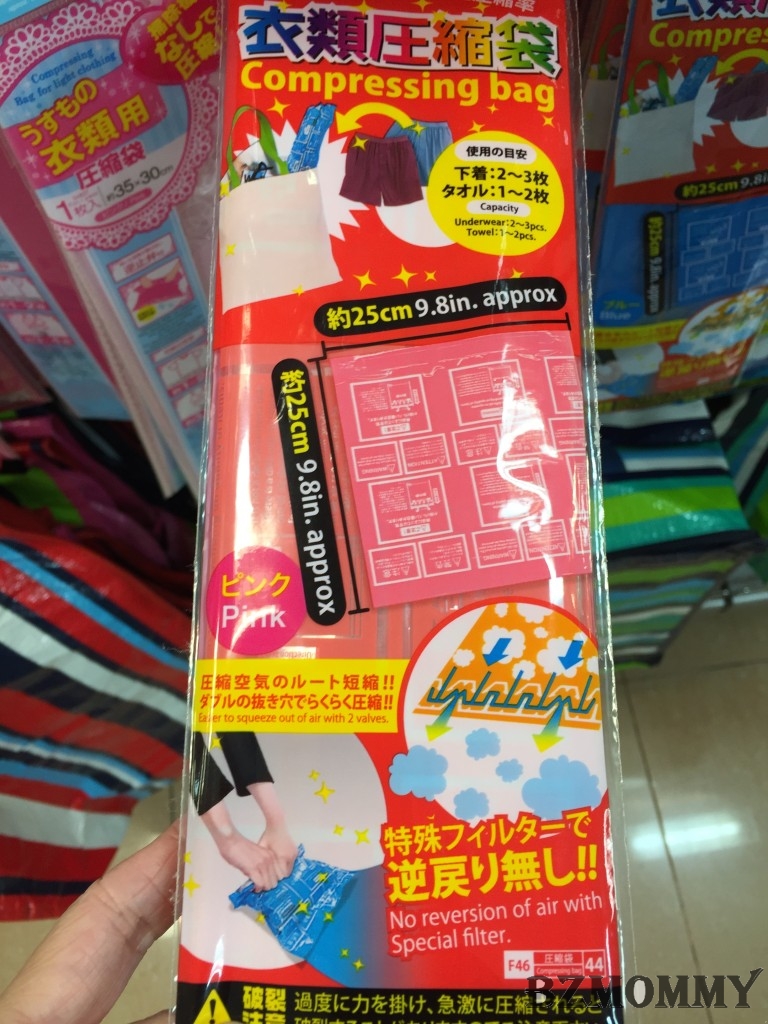 5. Fridge containers
When the living space is small, the appliances are smaller too. These little holders which can be hang on the fridge shelves are amazing little tools to add that space that you need to place the little packets of chilli or small items.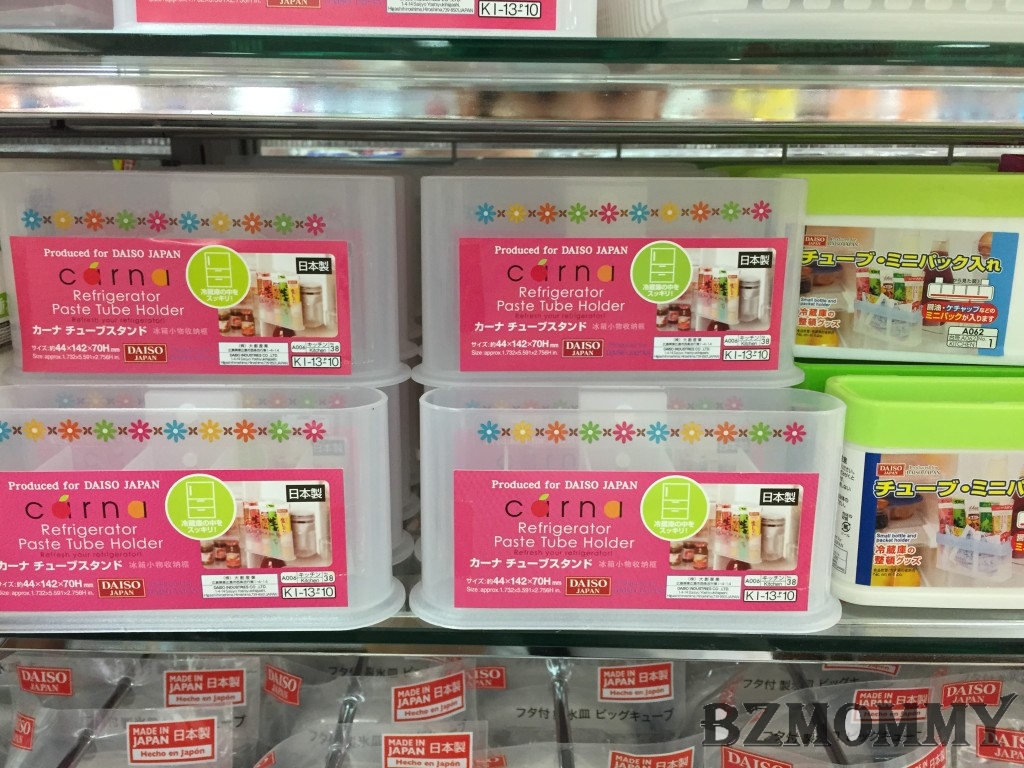 Here's how my fridge door looks like after adding 2 of the holders :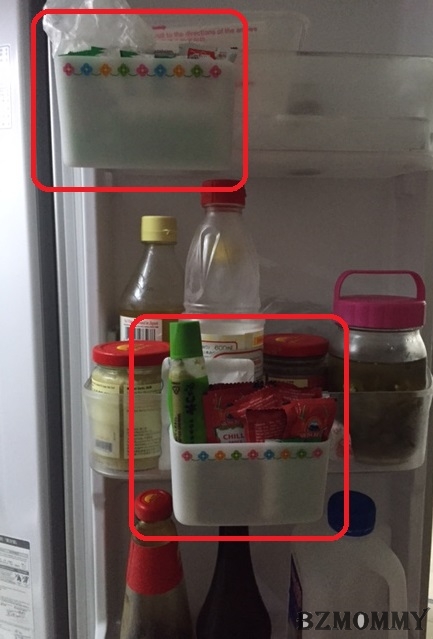 6. Door Hanger 
These door hangers simply just add a home to that pair of worn jeans (I wear my jeans at least 2x before a wash! ops!) or your hangbag. You know, instead of hanging them at the window which is quite unsightly sometimes.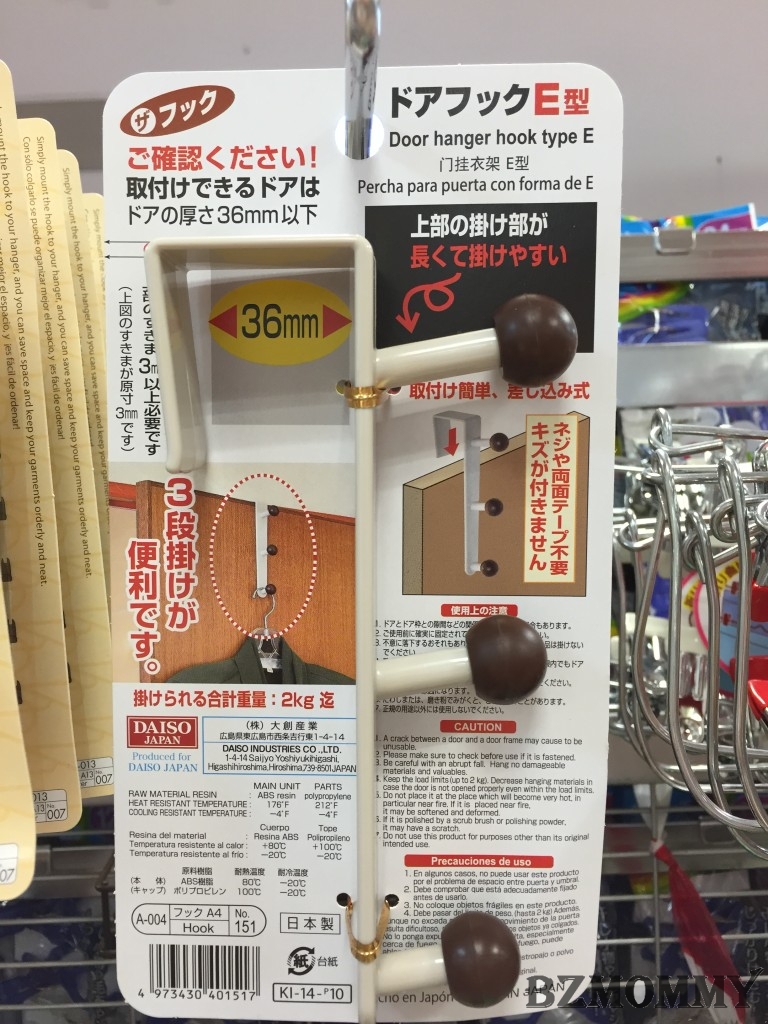 7. Hanger Connector Hook 
Most of the wardrobes are horizontal-challenged because we add new clothes more often than house-keep the old clothes. The wardrobes are seldom vertical-challenged as the standard wardrobe size will usually cater for long dresses.  With these connector hook, you can turn the vertical space into useful space, for short items such as tops, skirts etc.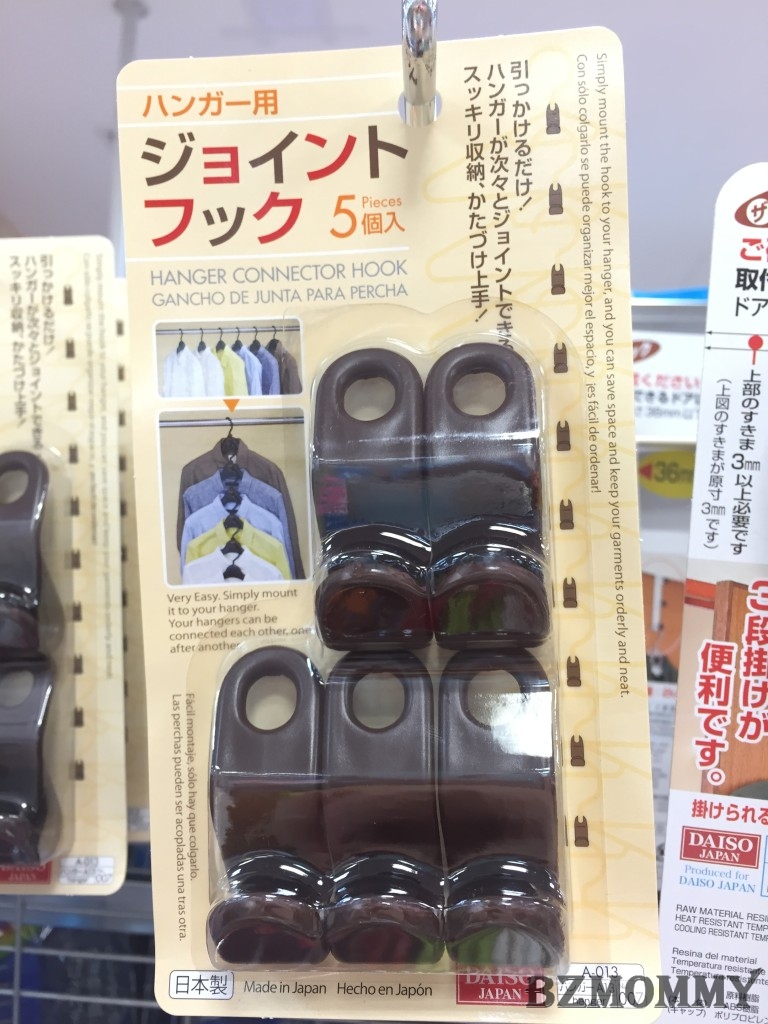 Besides the items mentioned above, I believe there are others amazing items which can give creative ways to make small living space keep more things and in a neater way. Share some of your great finds with me!