Nov again! How time flies!  And every Nov, we seems to be at somewhere on someday, just the 2 of us, celebrating our decision and being together 🙂
And last year we had a good afternoon tea with baby Eva still in the tummy…this year, we took leave from work (and home :p) to have a lunch buffet in the line!
My 1st time there and only realised that that online booking actually offers good discount to the lunch buffet, too bad it doesn't apply to bookings done on the day itself 🙁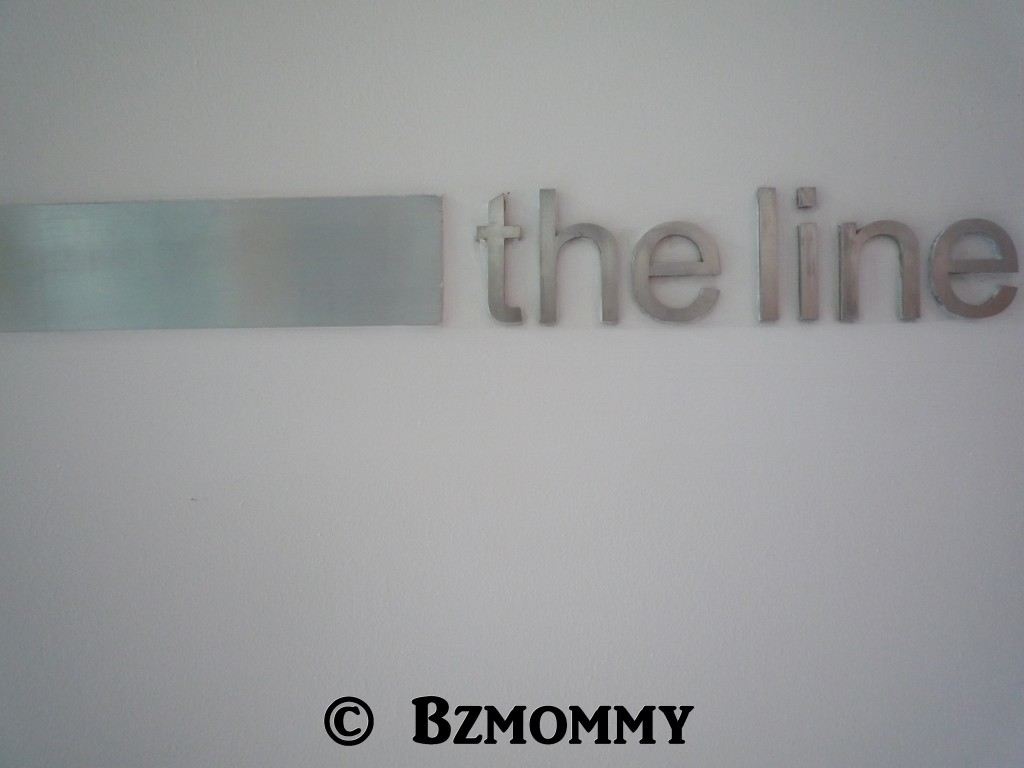 The light reflected on the floor tiles before the entrance….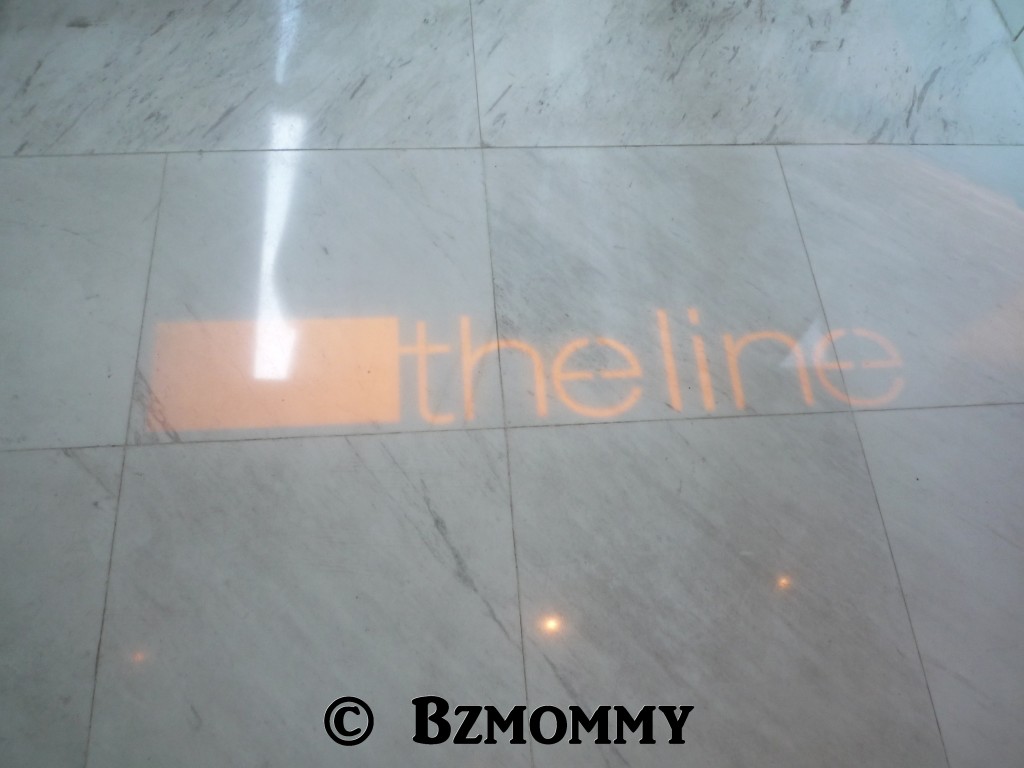 Had to walk a LONG way from Orchard MRT to the hotel 🙁  I think no more 2nd time walking to Shang anymore..
The food…I long heard from alot of friends that the line is a must try…but sad to say, I was not very fascinated by the buffet spread 🙁
Sashimi – can't go wrong unless it's not fresh.. The cut was thick!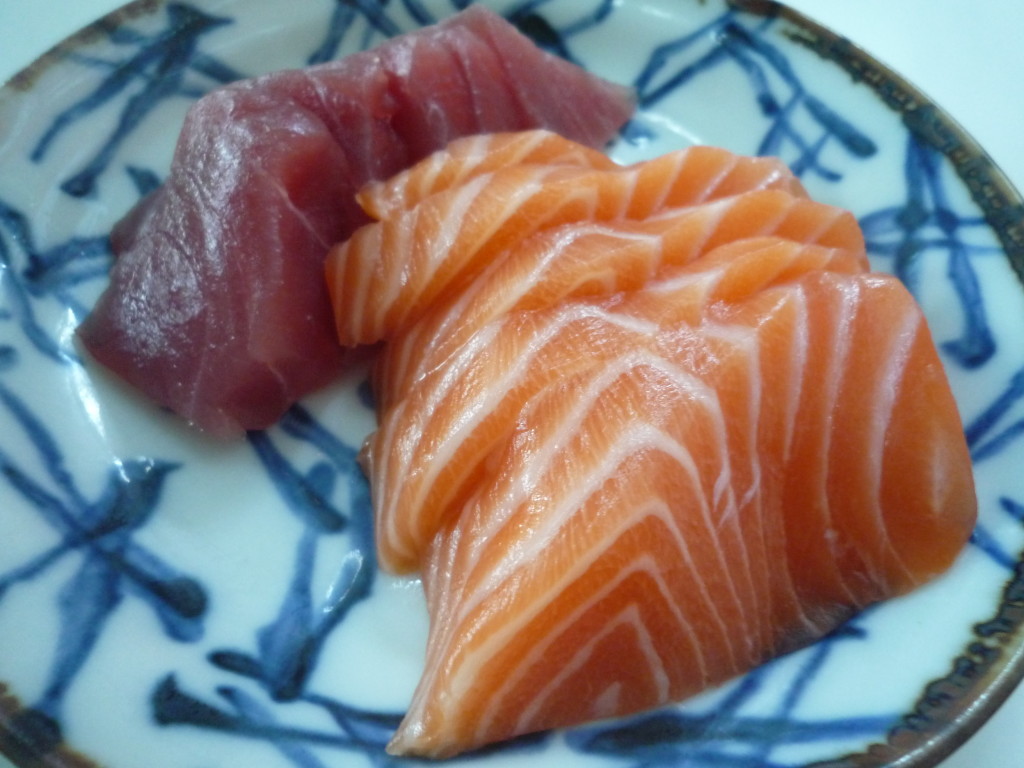 '
They serve Salmon belly too…but it's not good as the salmon sashimi somehow…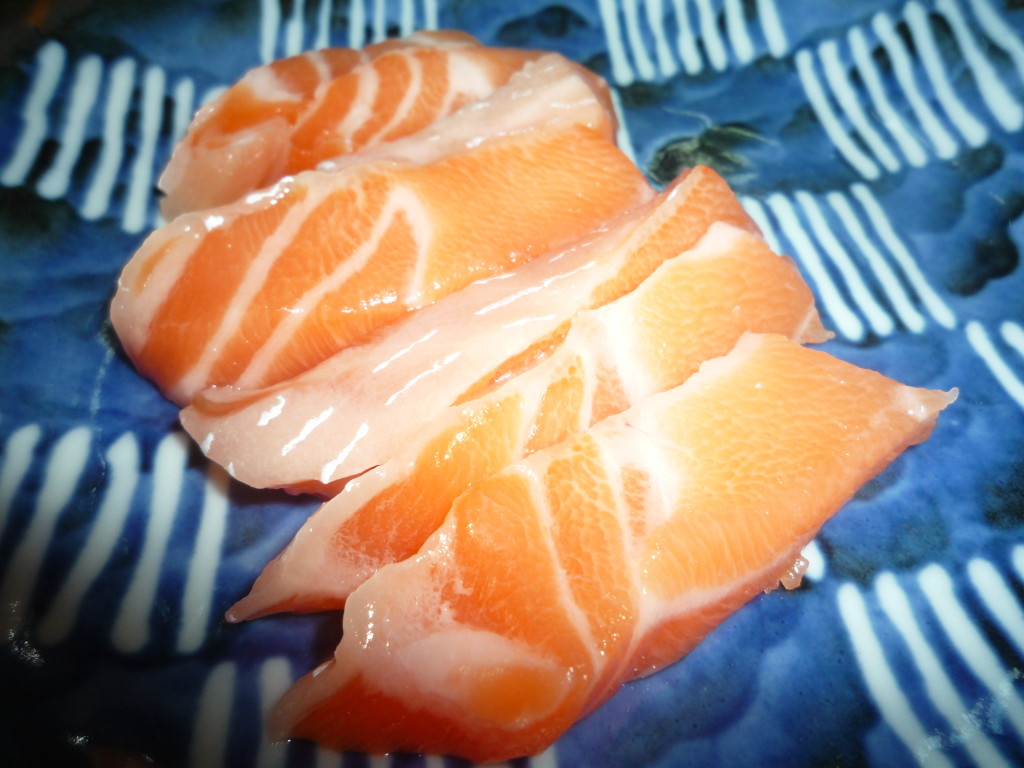 The chicken, the potatoes, and the sausages…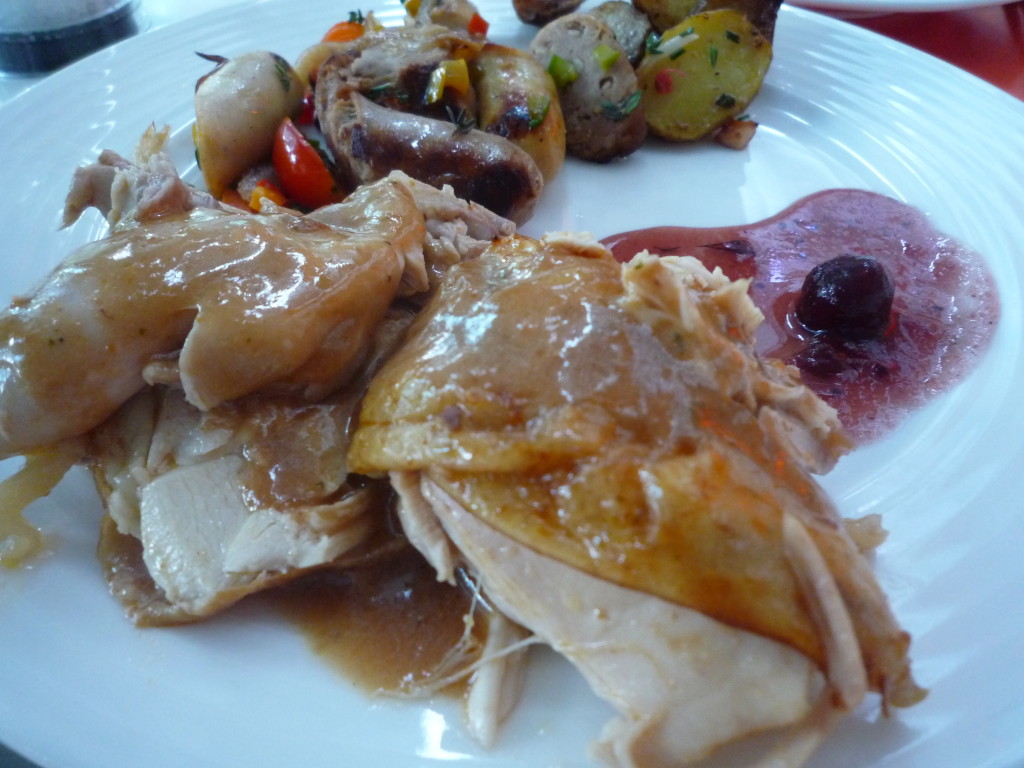 The Indian station – Hubby was happy when he saw the Naan but he was so disappointed after a bite…and I told him it's the worst naan that we have eaten…ever! It's worst than the naan that we brought from The Soup Spoon! Gosh!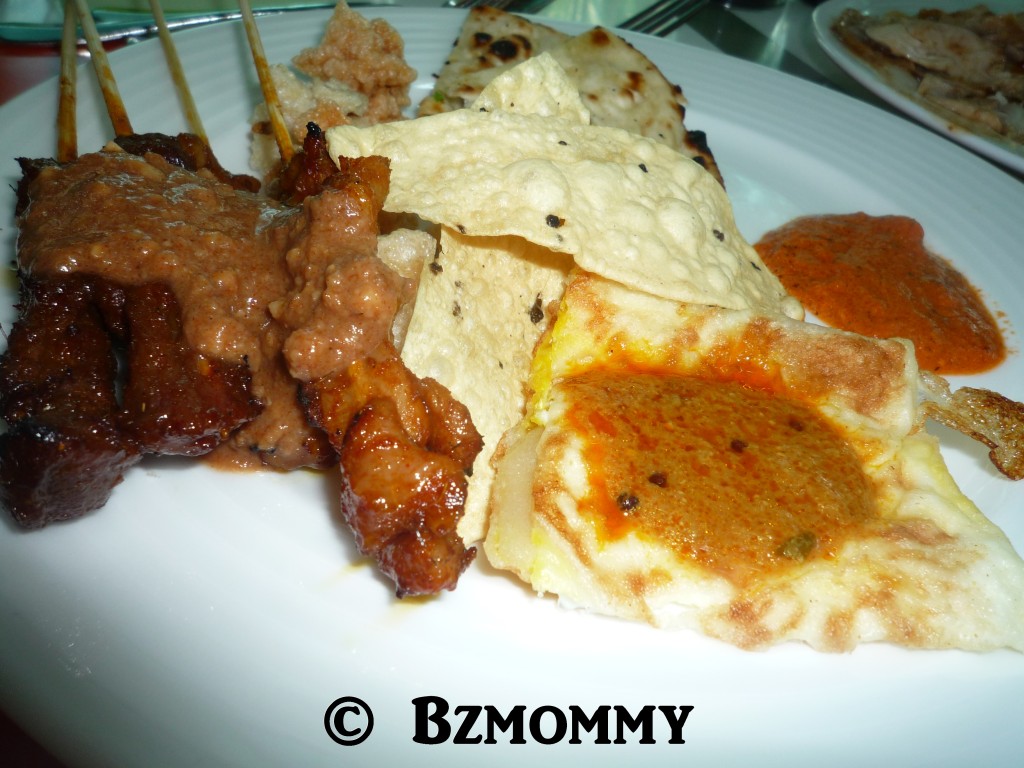 The Sushi…s0-s0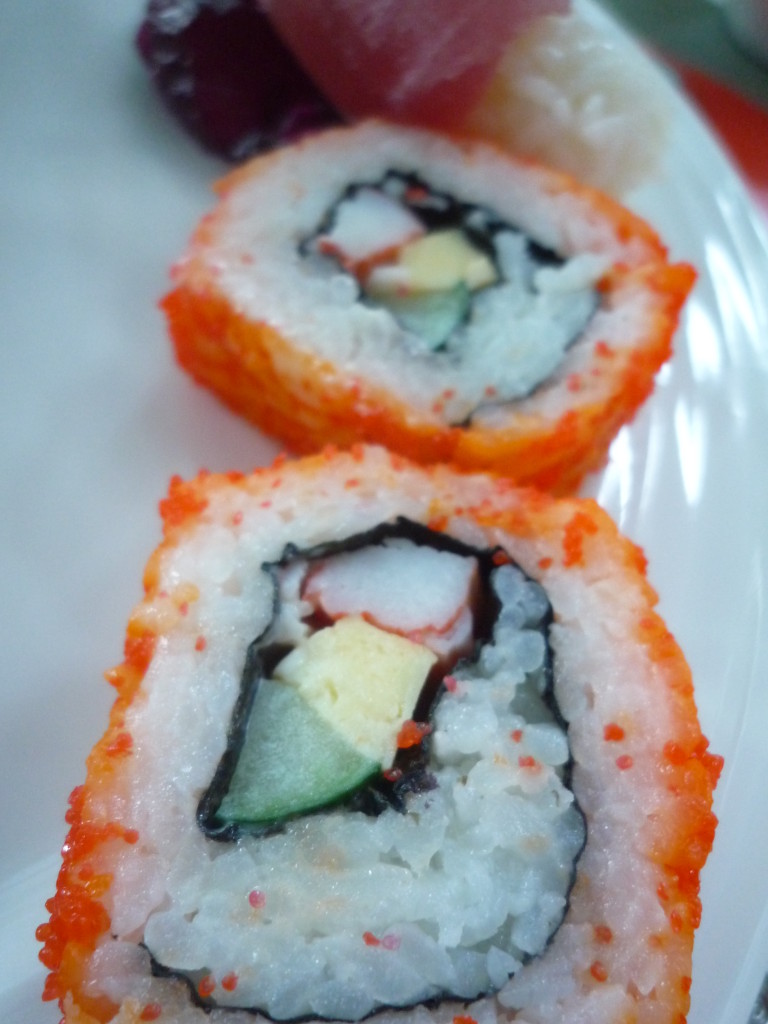 The seafood – the 1st crab claw that I ate was really sweet, but not so for the rest..the prawns were OK.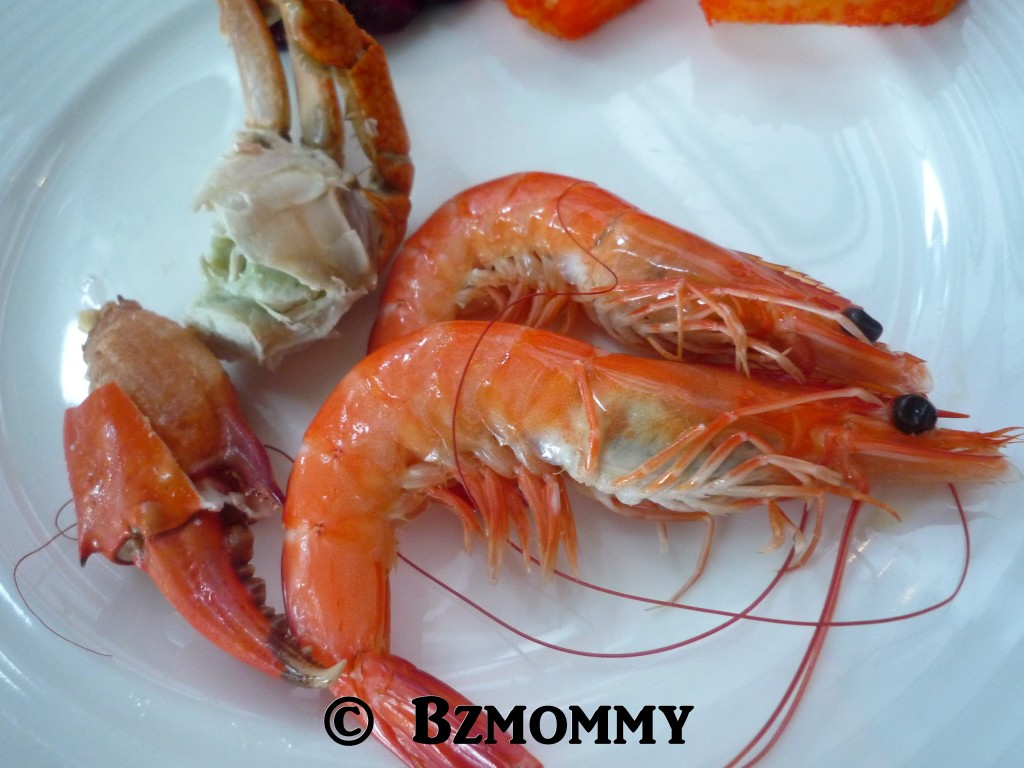 Ok, I was not expecting much for the rest of the food after all the previous food that we have tasted..but I went WOW with the Laksa…it was not watery, in fact the gravy was thick and delicious AND HOT without the chilli! Shiok! And it has the quail eggs!
Prawn noodles! Ok la – compared to some places which served really very tasteless prawn soup…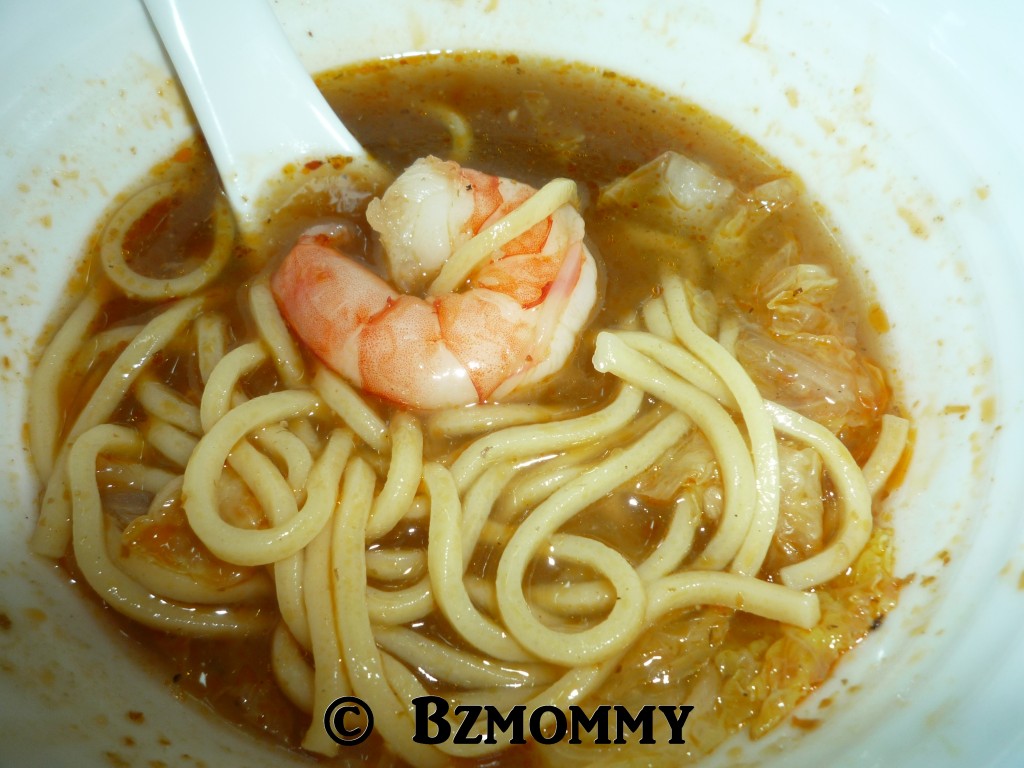 Wanton noodles – no need to try, don't waste your stomach space :p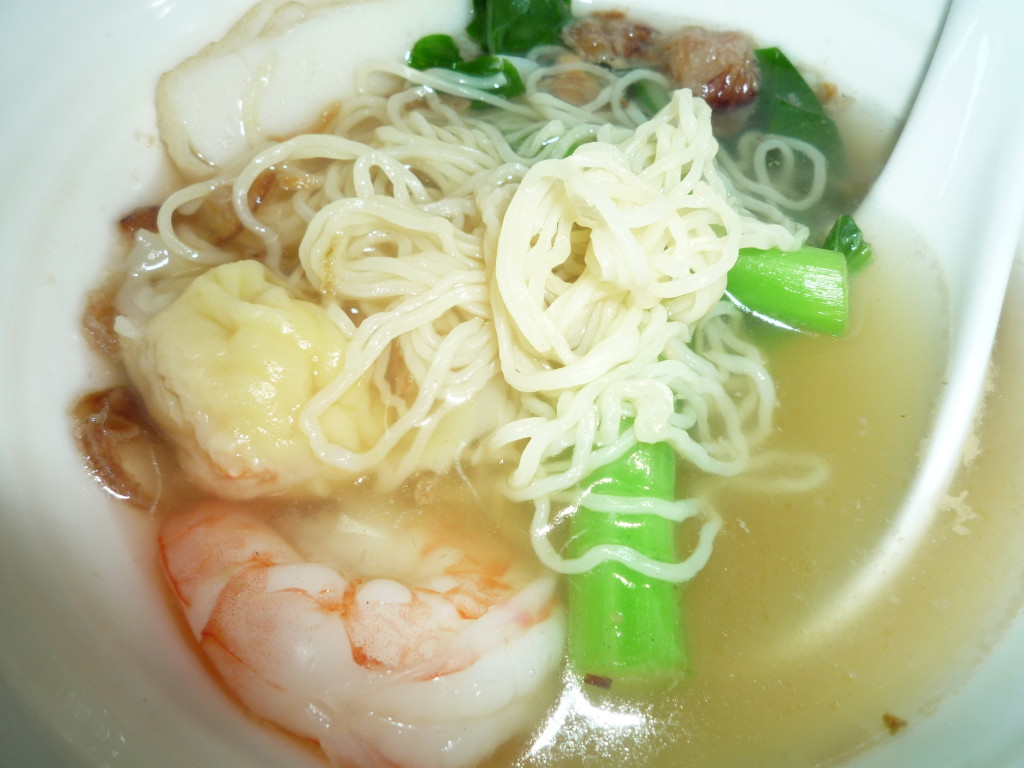 They serve Kopi Terik or Teh Terik…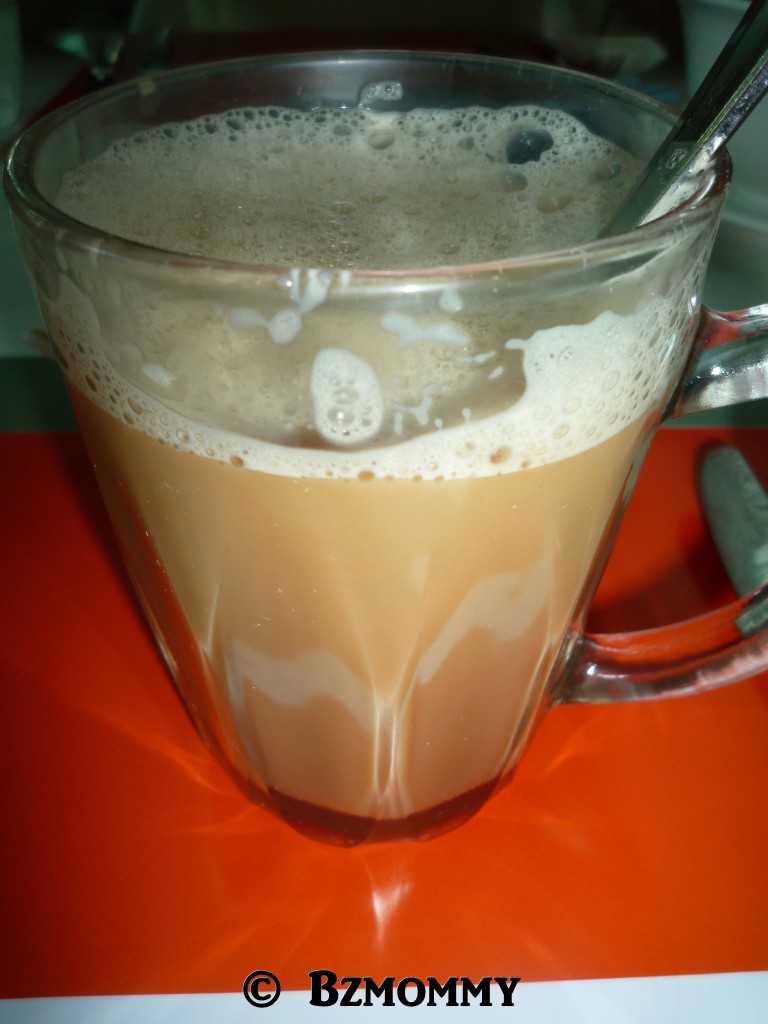 Drunken prawns…tried this after we had our desserts as it ran out for a while..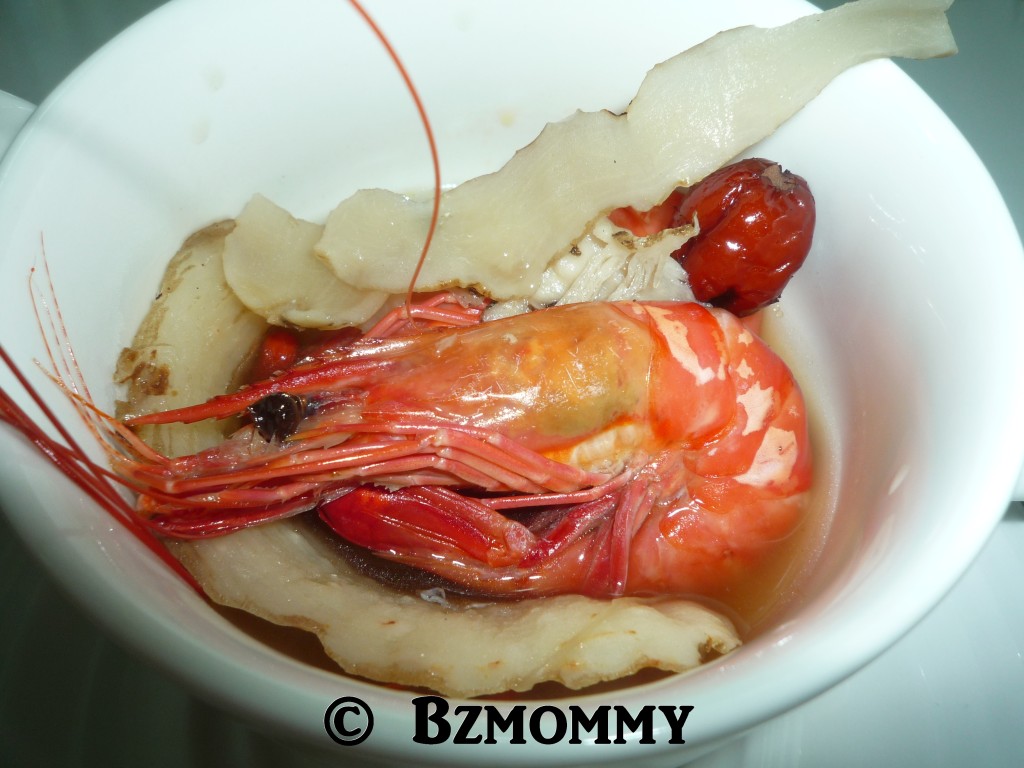 My happy Lao Gong..not because of the food, but because of my presence! 🙂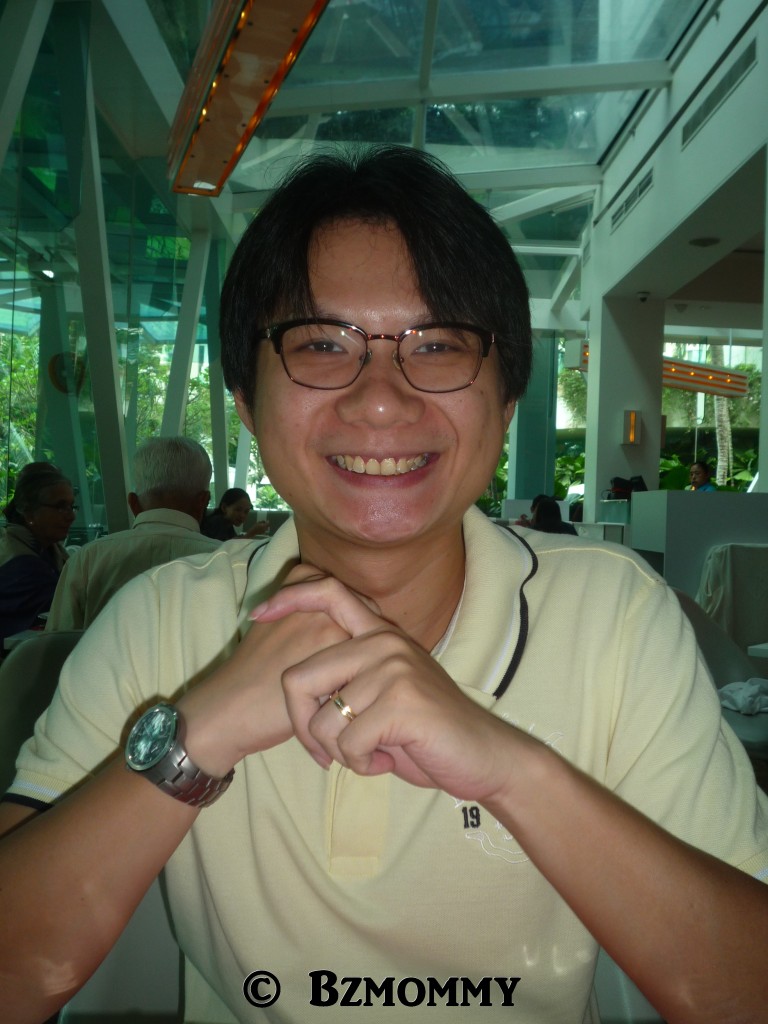 Desserts time…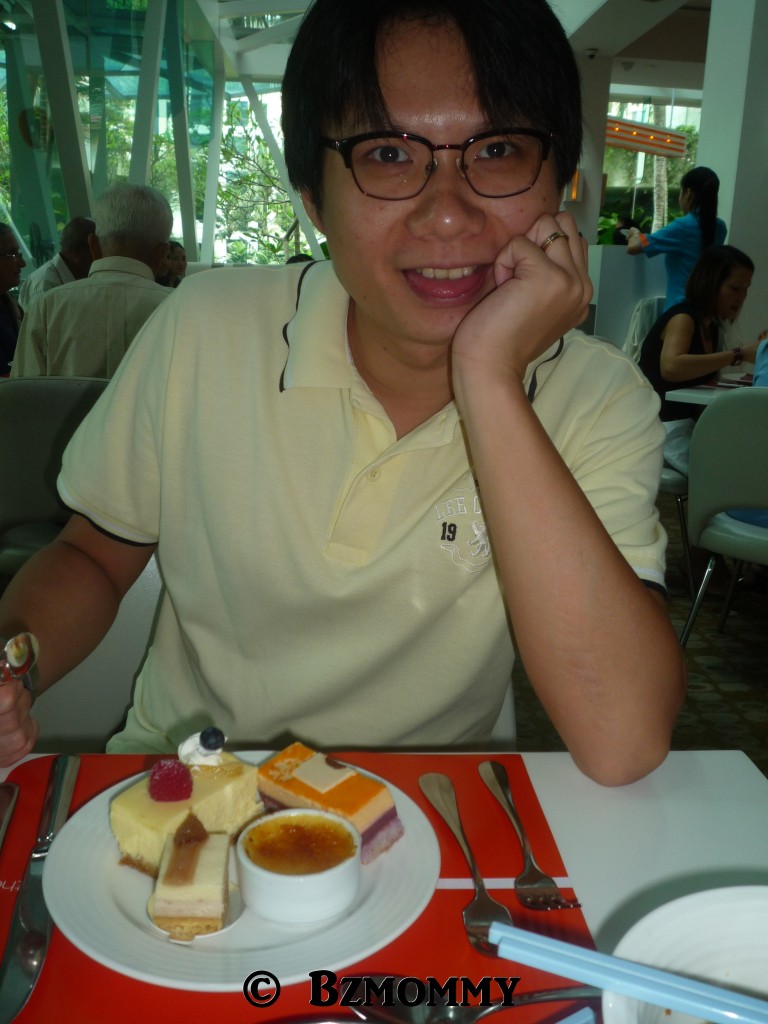 Nothing much to mention except for the mont blac (bottom left on picture) and the tiramisu…the mango pudding was quite good too…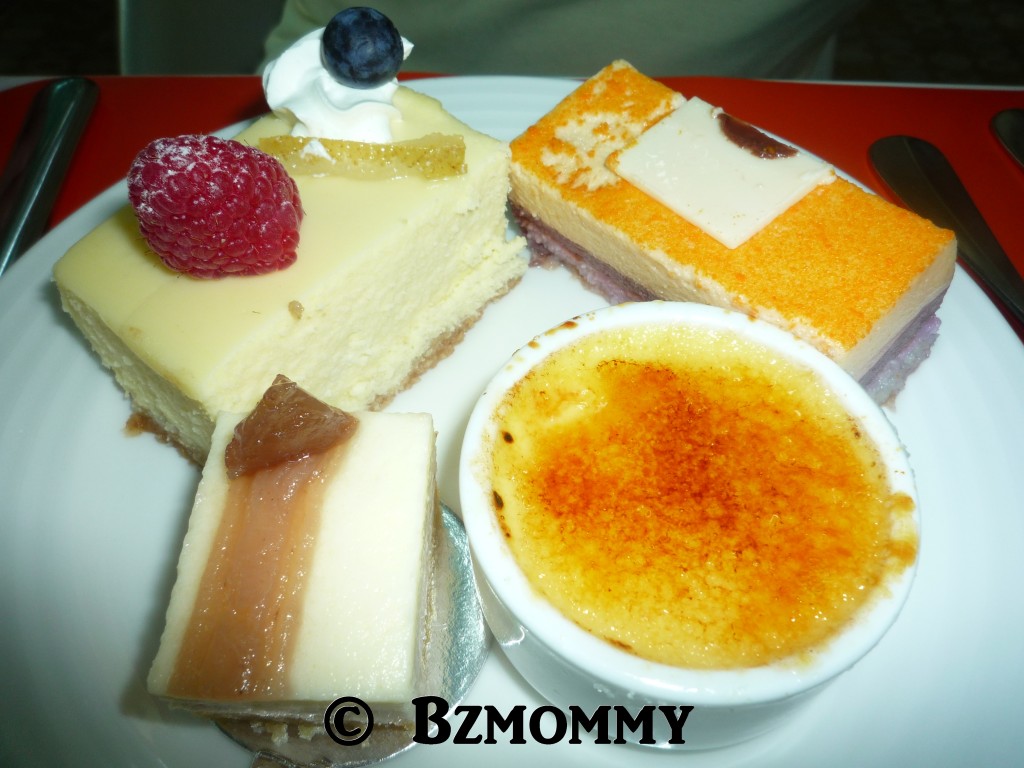 Oh, the jelly has a childhood taste…those jelly which I bought from the drink stall during my primary school days from my pocket money and do not dare to tell my mom I ate jelly for lunch :p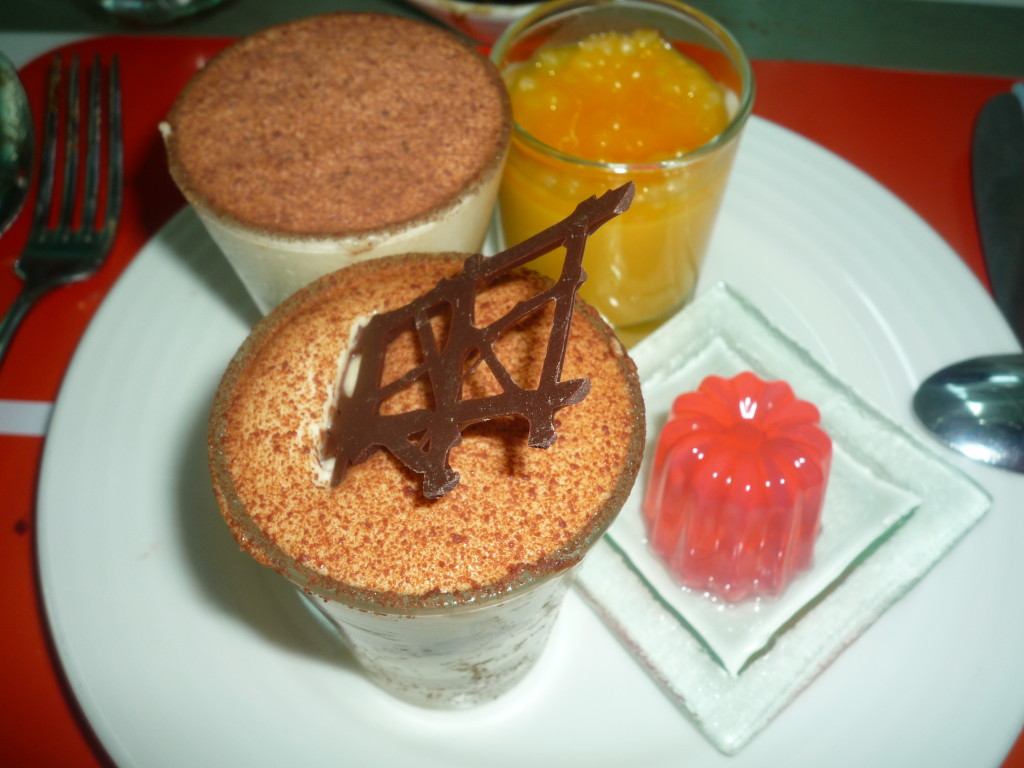 If we had the 40% discount, the buffet would be worth it, but for the full price which we had paid, it's really not worth the food & the reputation that it had established..Seems to have felt that the food were not of standards because of the huge discount that it gave to those who made a prior online booking and shortchange those who had paid full price.. Question is, why should they be penalizing those who did not make prior booking as firstly the place is not full, business still has to go one even it's 1 guest, shouldn't they welcome more one-the-day booking since it increase their patronage for the day…
No more the line buffet for us, unless we have the discounted fare…