The Harris Hotel @ Batam Centre has opened and we were off for a racee trip so that we can bring our parents and children over for a weekend trip. It's convenient because it's just next to the ferry terminal and the Mega Mall Shopping centre is just opposite the hotel.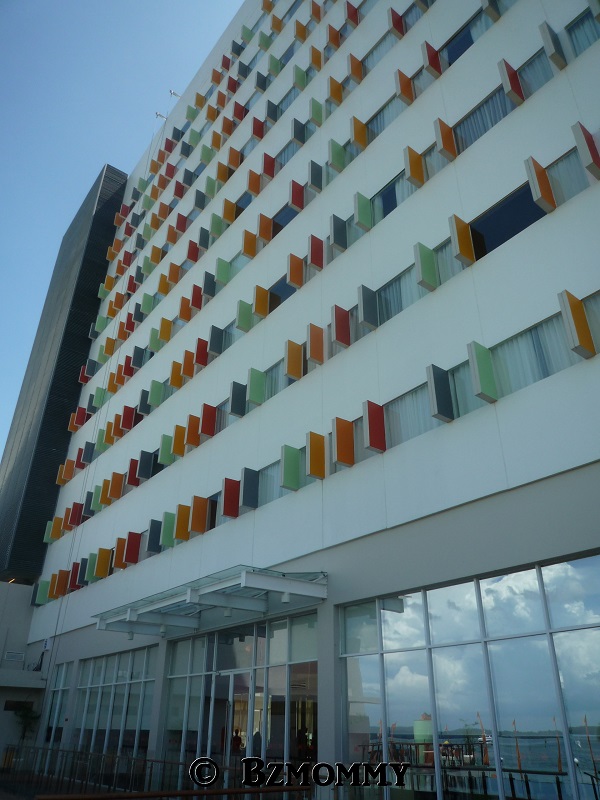 The usual colourful design ….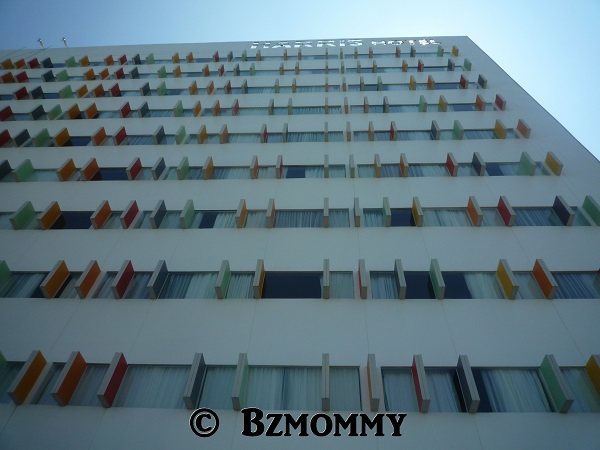 The pool overlooks the sea!
Our room faced the city – the famous sight of "Welcome to Batam". 🙂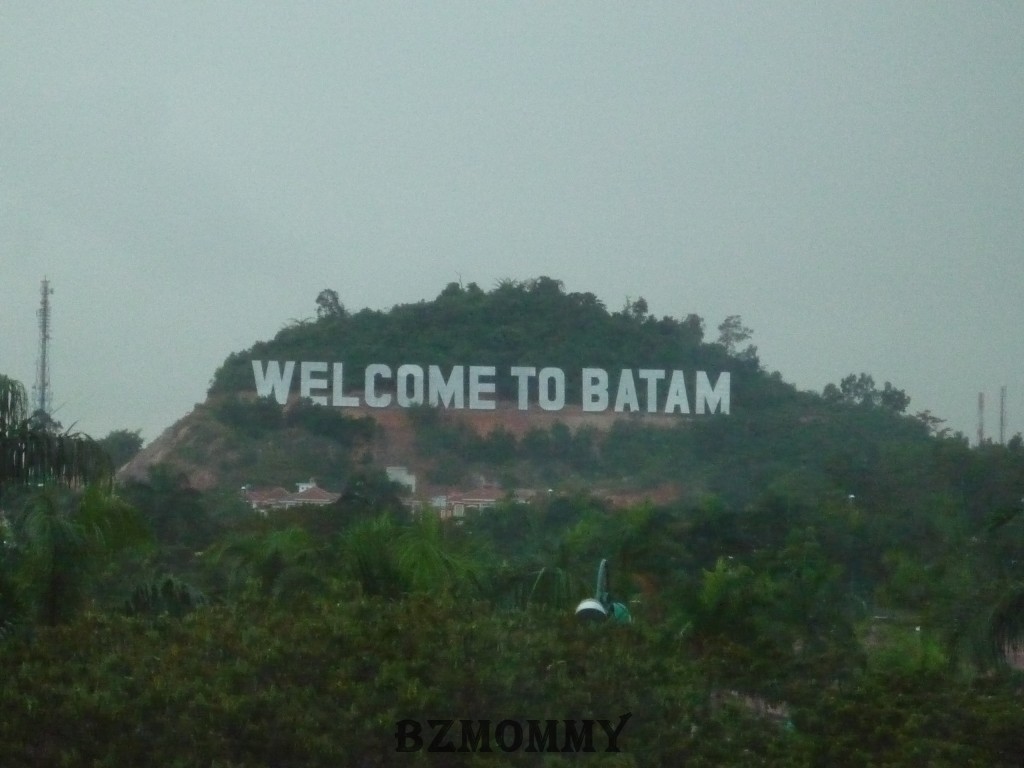 Here's the Mega Mall with a hypermart and a cinema inside.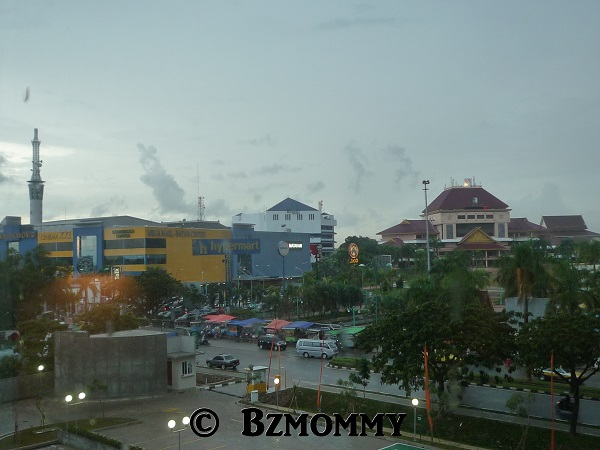 Our room for the night…simple and new room.  Quite big as there's ample space to put a rollaway. Quite a deal for a room at SGD$60 for the night.
We decided to do something different this trip as we had been to Batam for quite a few times already.  We just have to catch a cheap movie here! So we went to XXI at Mega Mall to catch Tin Tin 3D! And guess how much? About $7 per person for a 3D show! And it's in English & no singing of National Anthem before the show :p
We had also decided not to buy any children clothes for Dawn & Eva as they have still a number of clothes and new ones for the coming CNY…so we spent the time buying what we need from Hypermart.
My friends do asked me what's there to buy from Batam..well, you really need to compare and observe if you really want to have "some" savings.  For example, Sunsilk brand of shampoo, conditioner and serum are CHEAP there…it's even cheaper than going to People's Park to buy..and for ladies, pads sold in Batam is also cheaper (and the material & comfortable level is comparable to those sold in Singapore)..I think I mentioned Maybelline in my previous entry (which I kind of regret because when I went over there this time, the Maybelline shelves were almost EMPTY after the Sat-Sun crowd!).  Alot of Singaporeans will buy lots of instant noodles but we came to a conclusion that we still prefer the taste of instant noodles here in Singapore. Batteries, children toothbrushes, solempas, even philips light bulbs are cheap there.  If you are just there for a vacation and have a luggage space, then why not? 🙂
The hotel – taken from Mega Mall 🙂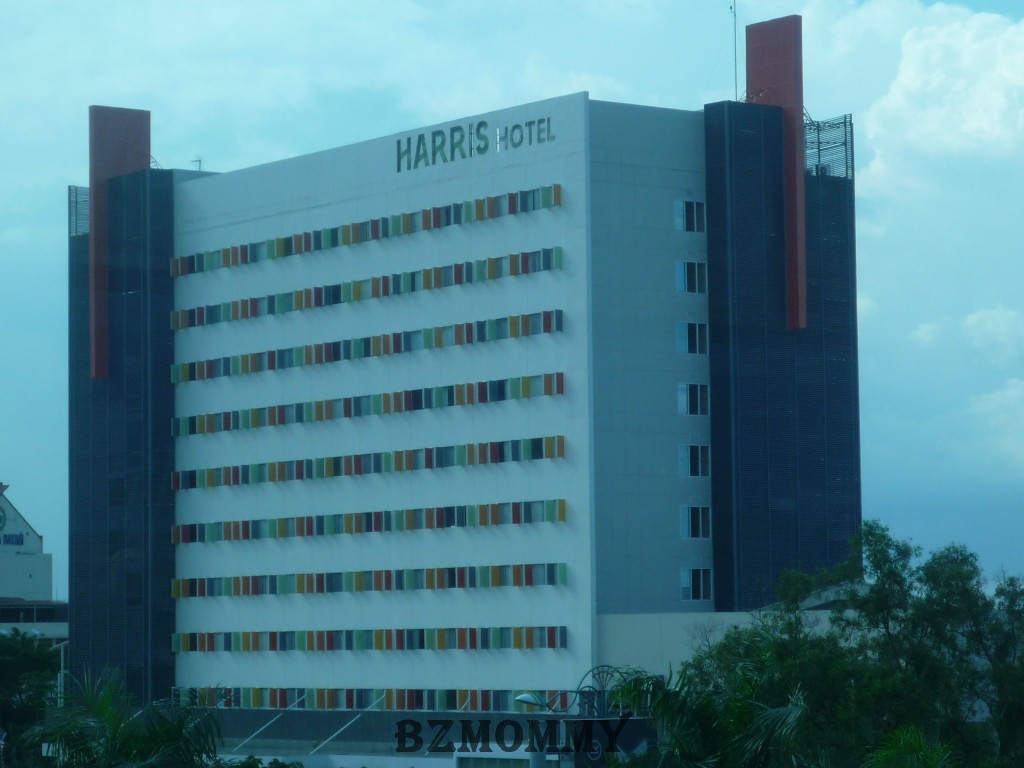 We went back to the hotel to put our loots and decided to go to the seafood restaurant to have our dinner.  For so many trips to Batam, we had never tried the "cheap" seafood where almost everyone who went to Batam will rave about.
So we took a cab from the hotel and off we went! Golden Prawn 933!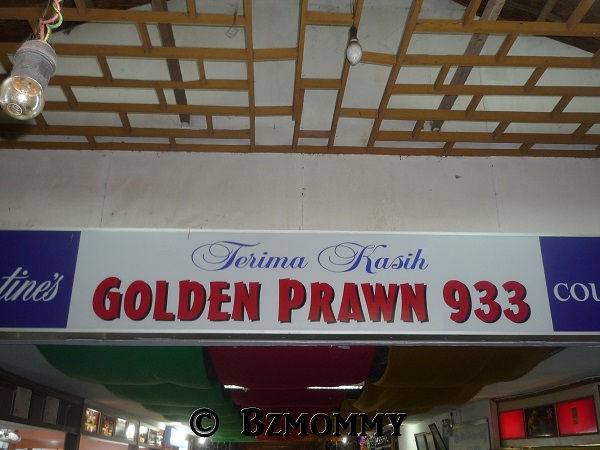 In a "Kelong" like setting…eating by the sea (or water) :p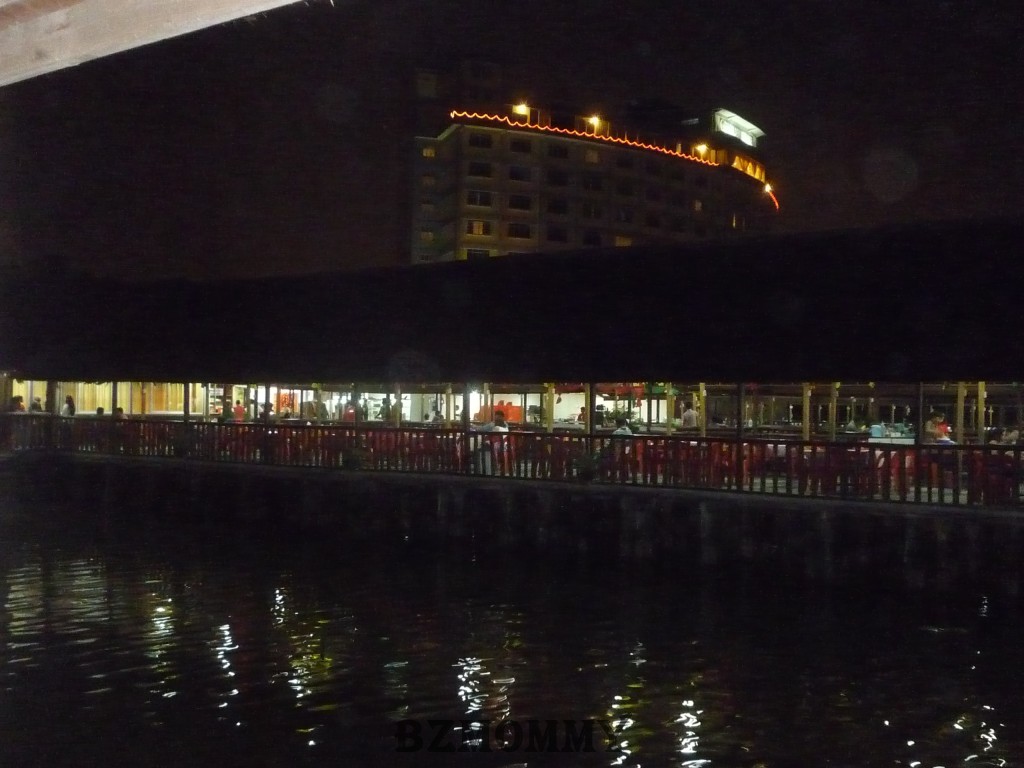 You get to chose your own seafood, such as live crabs, lobsters etc…The only thing is if you want prawns, they are not live!
We ordered Kang Kong – delicious!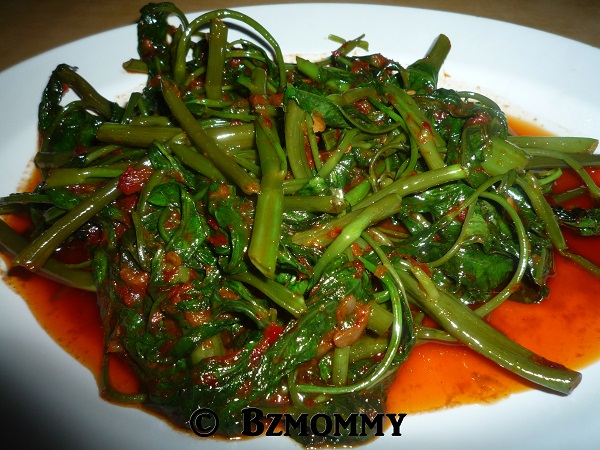 Salted Egg Crab – worth the money! Delicious!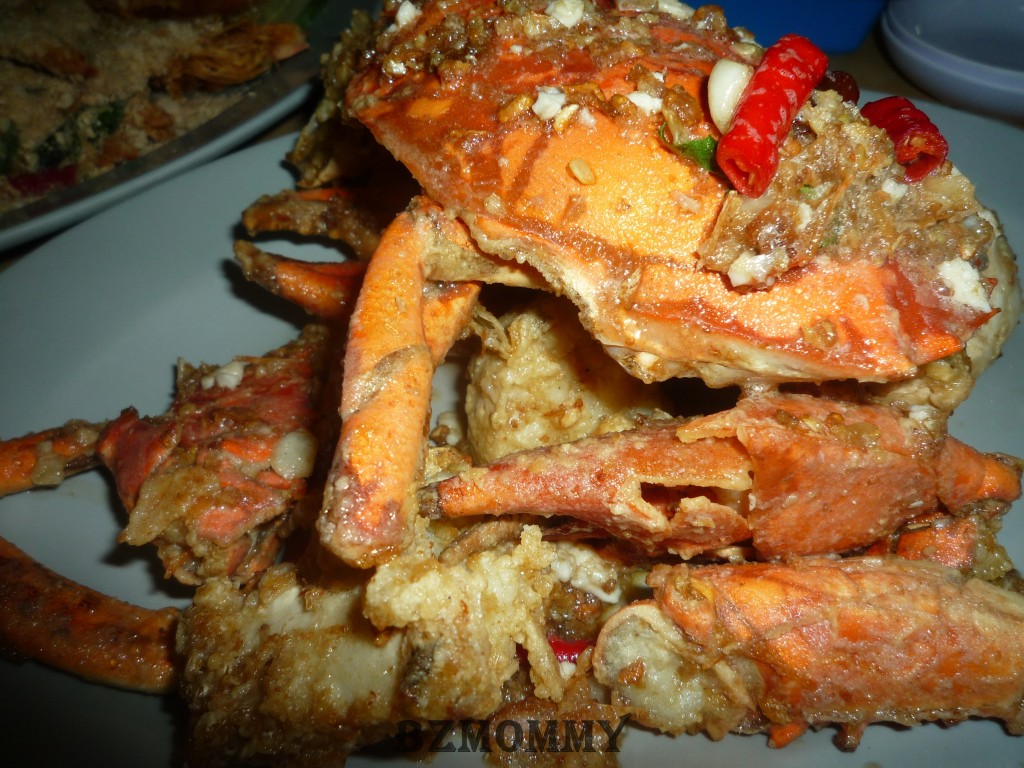 Oat Prawns – Oats are nice…Prawns are not so fresh but still ok la…personally like prawns which can be detached from the shell easily and not have to eat together with the shell…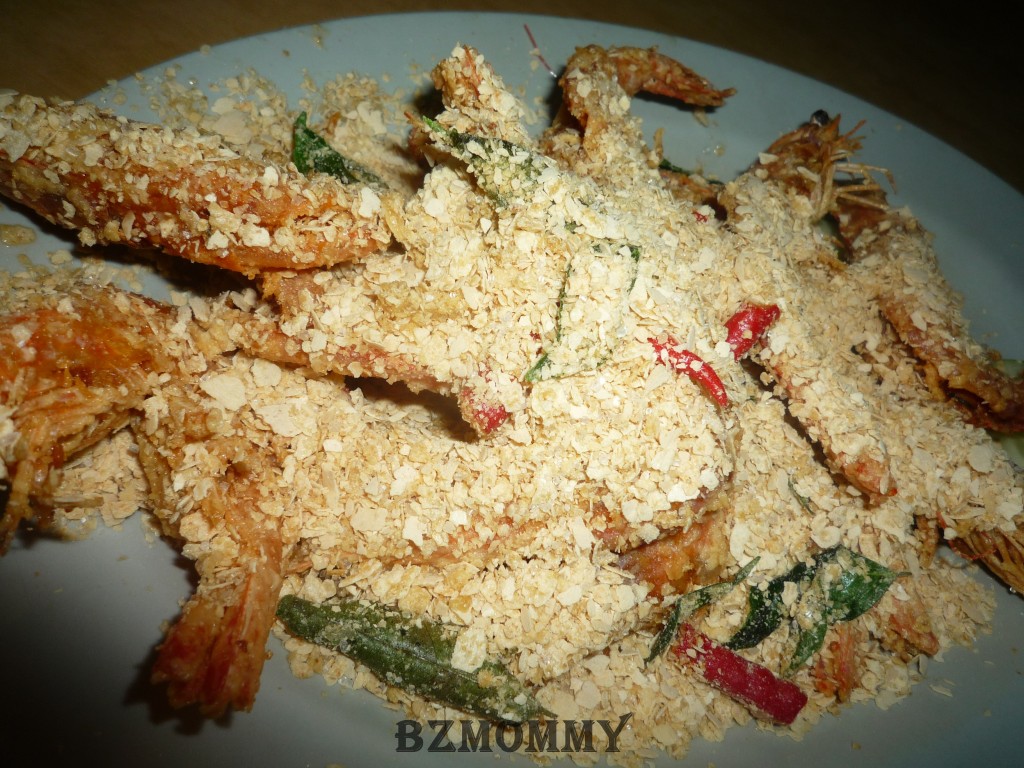 Super nice to the pocket…and the cab driver waited for us to finish the dinner and brought us back to the hotel.  I actually wanted to ask him to help us buy satay or street cooked food on our way back as we passed by so many stalls which seems to be selling delicious food too! But we were too full then and decided we could be over eating …but kind of regretted after 3 hours later in the hotel room… 🙁
The next day lunch, we tried another place where they serve authentic Indonesia food.  This place is in Batam centre, at level 3 or 4, think the shop name is call Cohan.
Can never go without this….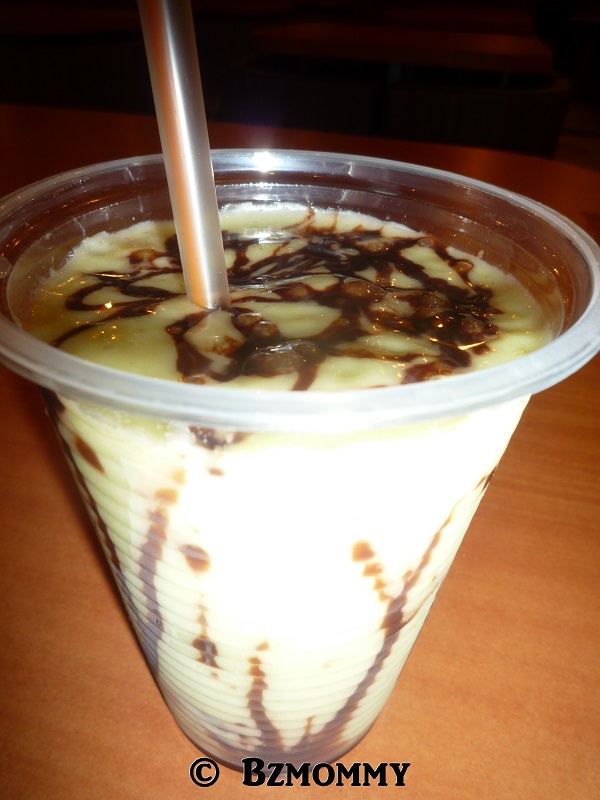 Nasi Goreng..that satisfied my craving then and making it start again while writing this…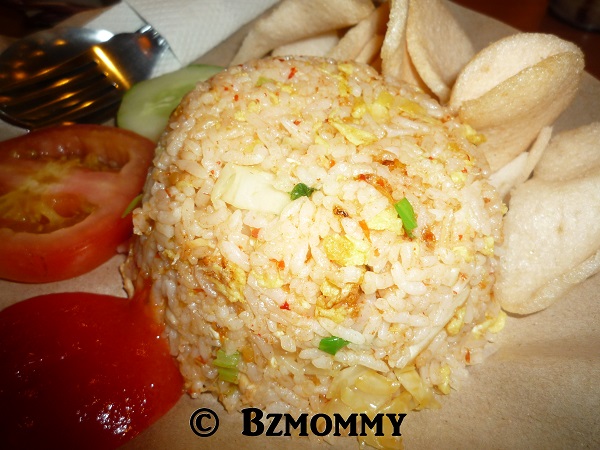 Grilled chicken…if only they also had marinated the inside…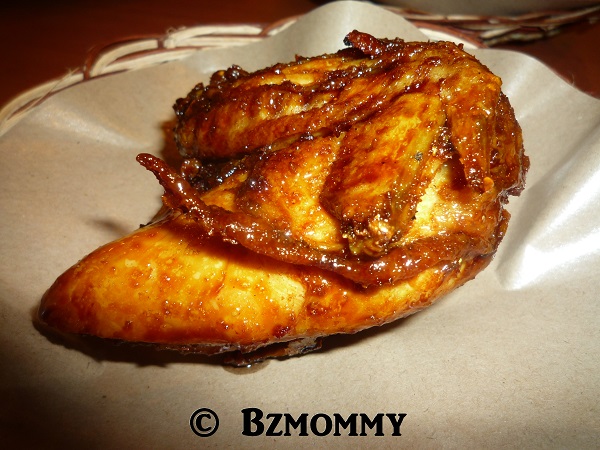 VERY spicy Kang Kong – still prefer the one we had in Golden Prawn..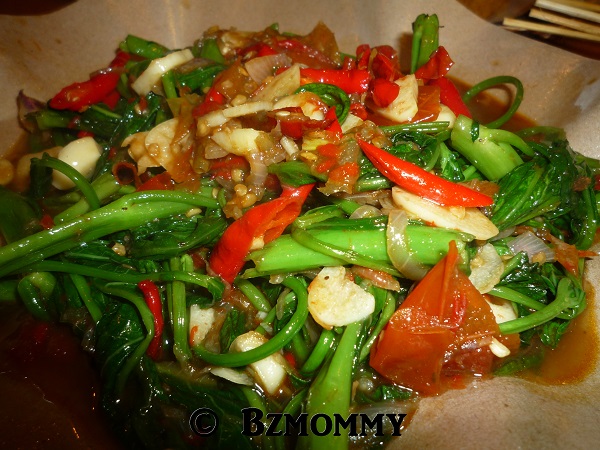 Fried Tempeh…talking about tempeh, I never was a fan of tempeh, or rather, I never set my teeth into tempeh after 1 try years ago.  It was during my last Batam trip, dear encouraged me to try and keep saying that the tempeh in Indonesia is very different from the ones in Singapore…and so I tried…and it's TRUE! They do not have the awful smell or the taste, and it taste nice the more you chew on it!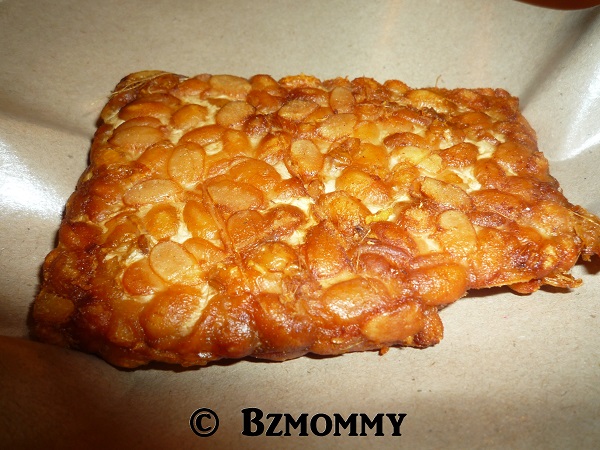 Chicken Satay..tender meat but the ends were not cooked…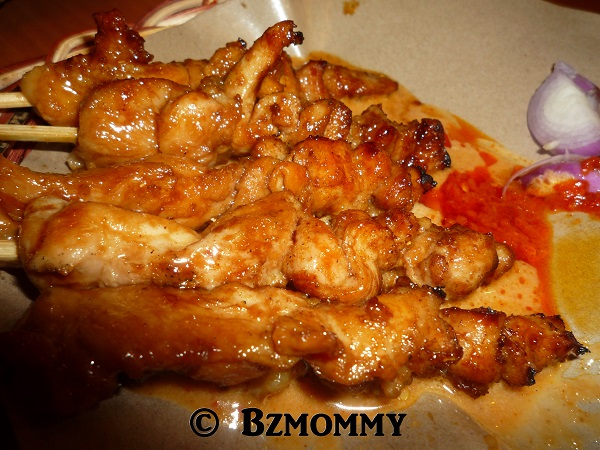 Fried Fish..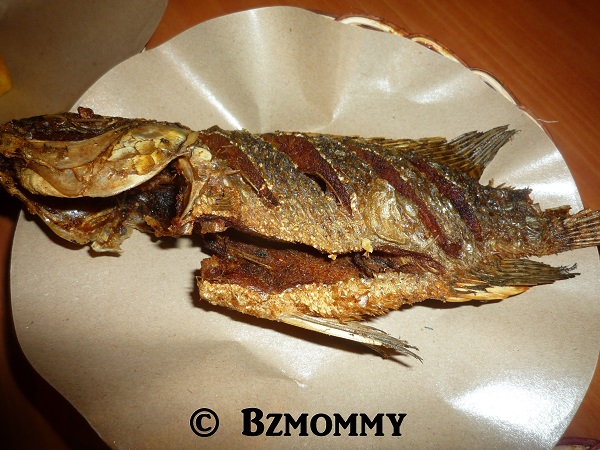 and Tofu…which those in Rio (Ayam Penyet) is better…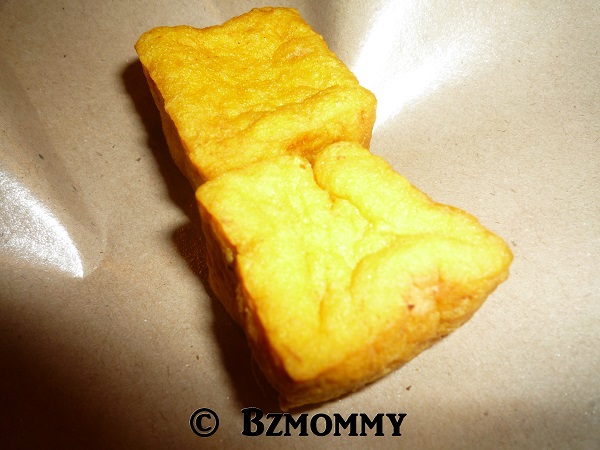 Rather cheap food and a satisfied lunch..
And that concludes our 2D1N stay at the new hotel with the very familiar Shopping Centre..
I really am looking forward for a longer vacation without the 2 kids to somewhere new..where both of us will feel fresh and learn new things..the trip to Tokyo is always in our memory and I wish it's soon for another one…