Sometimes you just do not know what else to occupy your active kids or where else to bring them, right?  I do have this headache 🙁
Especially when one is a baby of 6 months and the other is 4.5 years old…the older one seek different kind of attention and play than the younger one.
We discover Singkids @ Changi Airport Terminal 3…and of 'cos it comes with a price.  $18 for an hour is quite expensive, it's not even enough time for me to enjoy a cuppa ('cos when I finally found a seat, the young one needs milk  etc etc)..but oh well, as long as Dawn enjoys it.
There are many activities inside and 1 parent has to join the kid to ensure he/she is safe (Smart move hor?). Compare to those places where you can safely leave the kids there for an hour of shopping and assured that someone is taking care of your kid, this Singkids is really expensive! Parents need to wear socks too, so do remember to bring down the socks to avoid paying for $2 for a pair of white socks.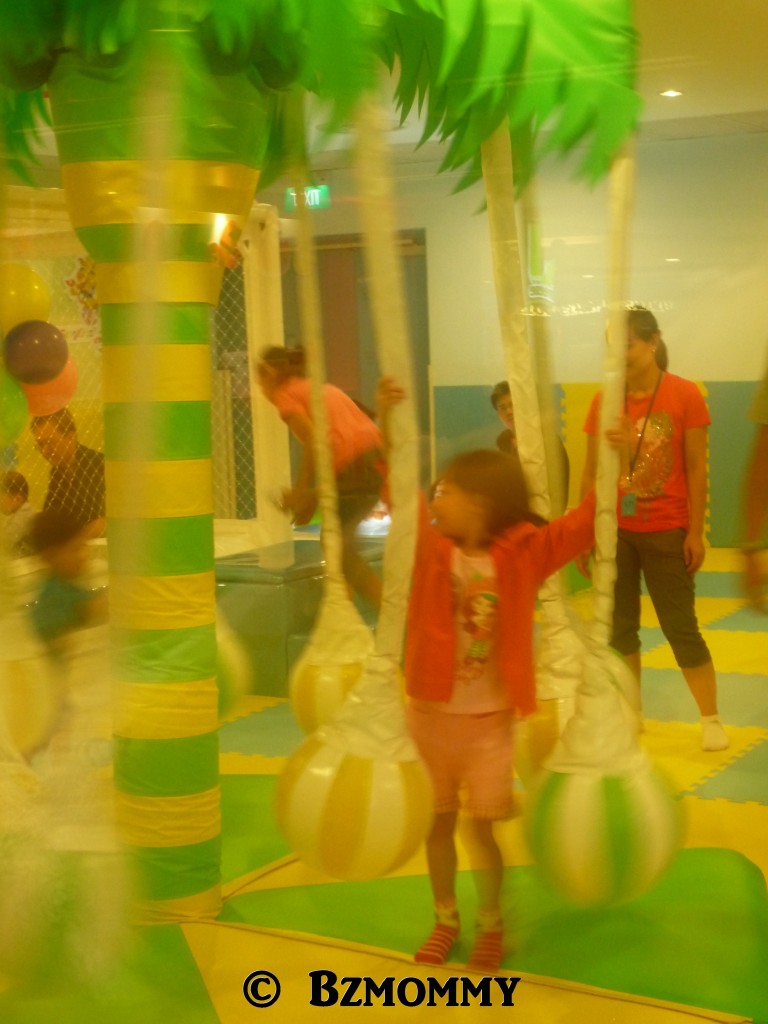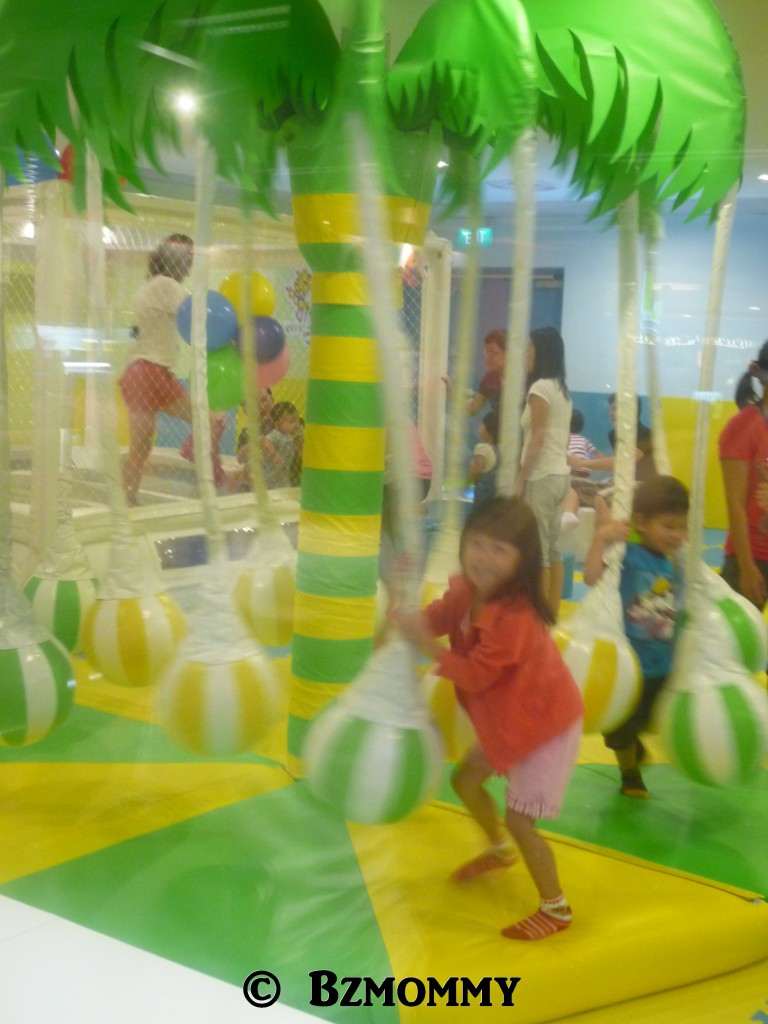 Can you spot Dawn and Daddy?
The Go-Kart! And from this station, you can really see how some parents behave…the kids can leave the kart in the middle of the race course and the parent "agree" on that action (without thinking of the safety of other children).  The parents can continue to leave the empty kart there and went away with their child to other stations.  Gosh!  Wait till one day their children were the ones being injured by someone else deserted-kart and they will start blaming the others without realizing that they had done this before too!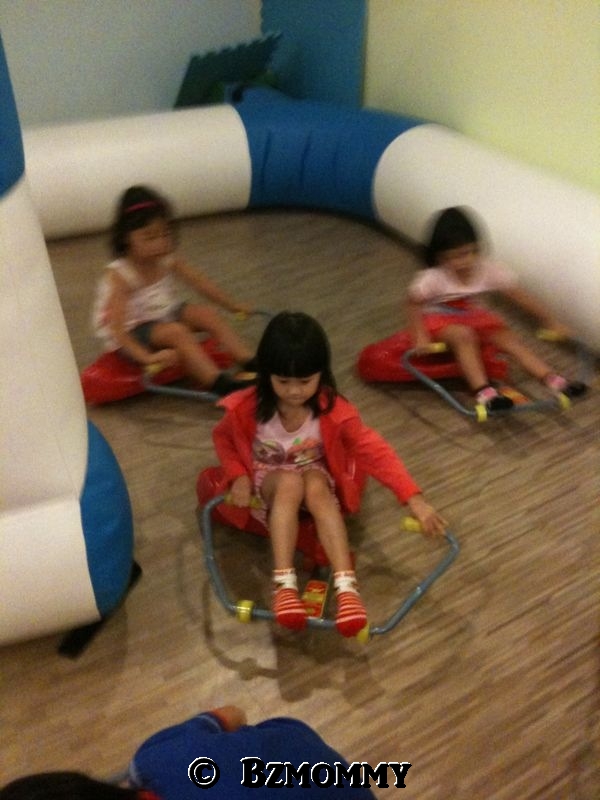 Happy Dawn!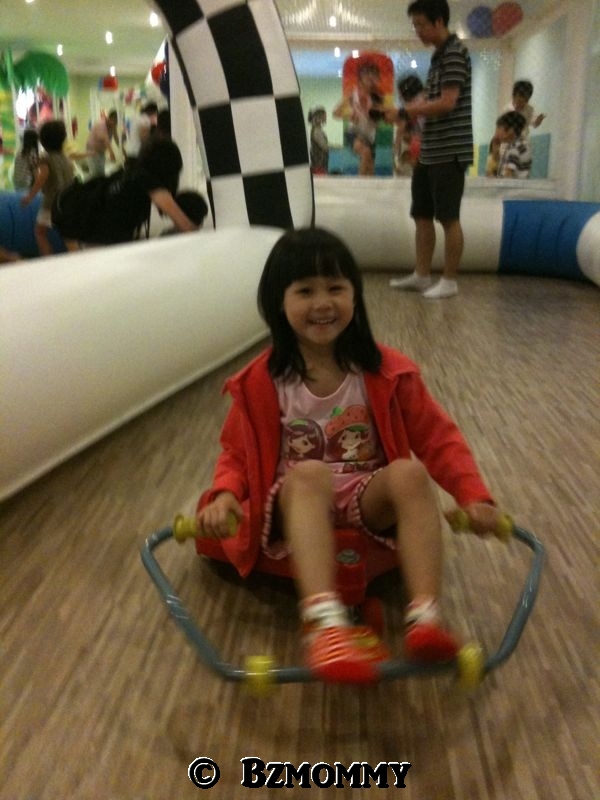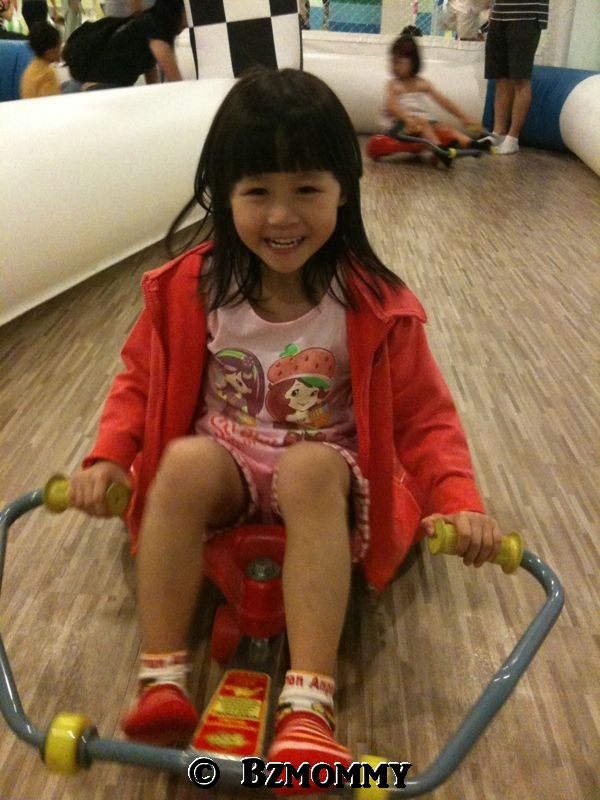 I love Smaland @ Ikea…it's also an hour of play and it's FREE. Though the activities are not as much as SingKids, but it's enough to occupy the kids for that hour + giving the parents some free time to shop / eat / read / cuppa etc!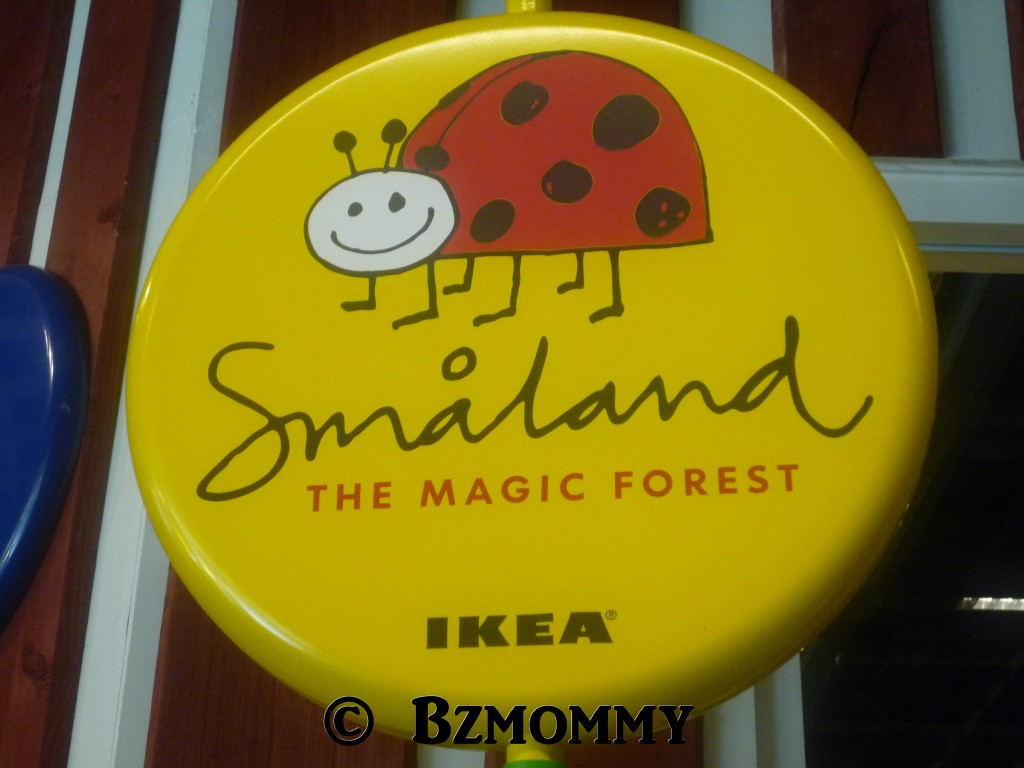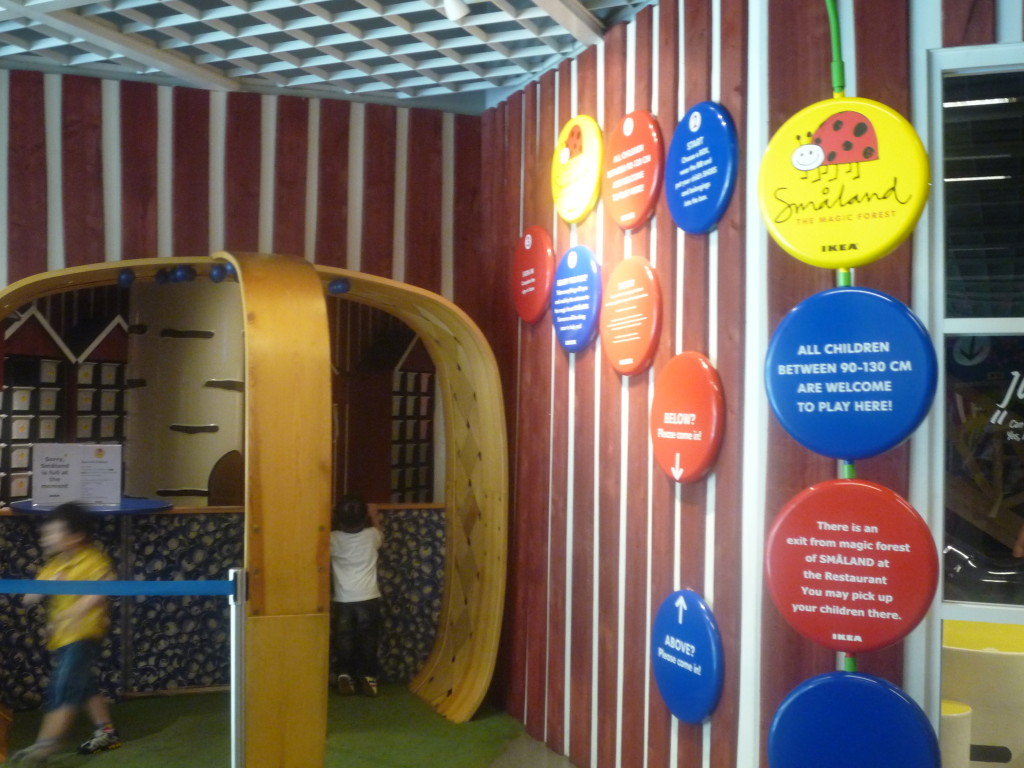 And that's why SmaLand is always so crowded over the weekends! We will always try to be early so that Dawn has a chance to go into a not-so-crowded SmaLand!