This should be the most expensive toy that we bought for babies.. I can't imagine if all the toys cost the same..we will definitely go bankrupted!
We were looking for something for Eva to sit on (unassisted) as she simply hates lying down after she knows there is something call sitting up..my father-in-law typically had to carry her around most of the time as she fusses once she was placed at the rocker.
So we went to Kiddy Palace @ TPY and we saw alot of Exersaucers and Activity stations.  There were a few sample sets and we let Eva try 2 of them.  She seems to be quite happy on it and didn't cry.
After looking at the price factor, the number of activities available for each station, the safety aspects etc, we decided on : Baby Einstein Around the World Discovery Center!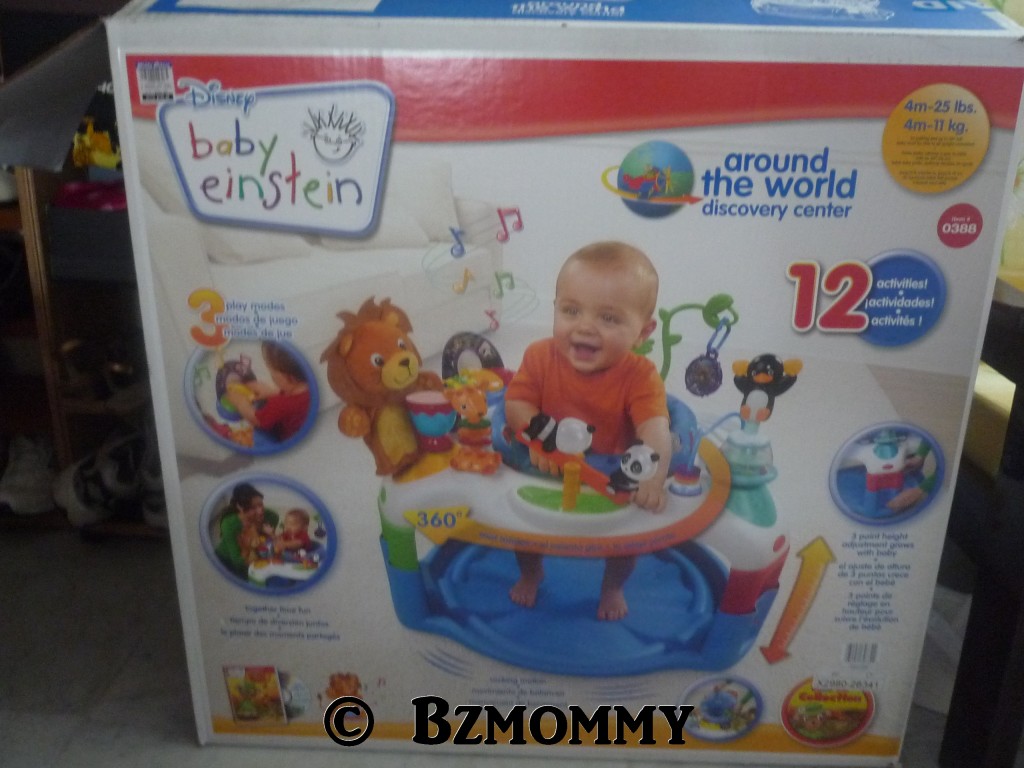 The parts before assembling…needs quite a bit of strength to fix this up and somehow it made me wonder why such toys cannot be more friendly to single-mothers… 🙁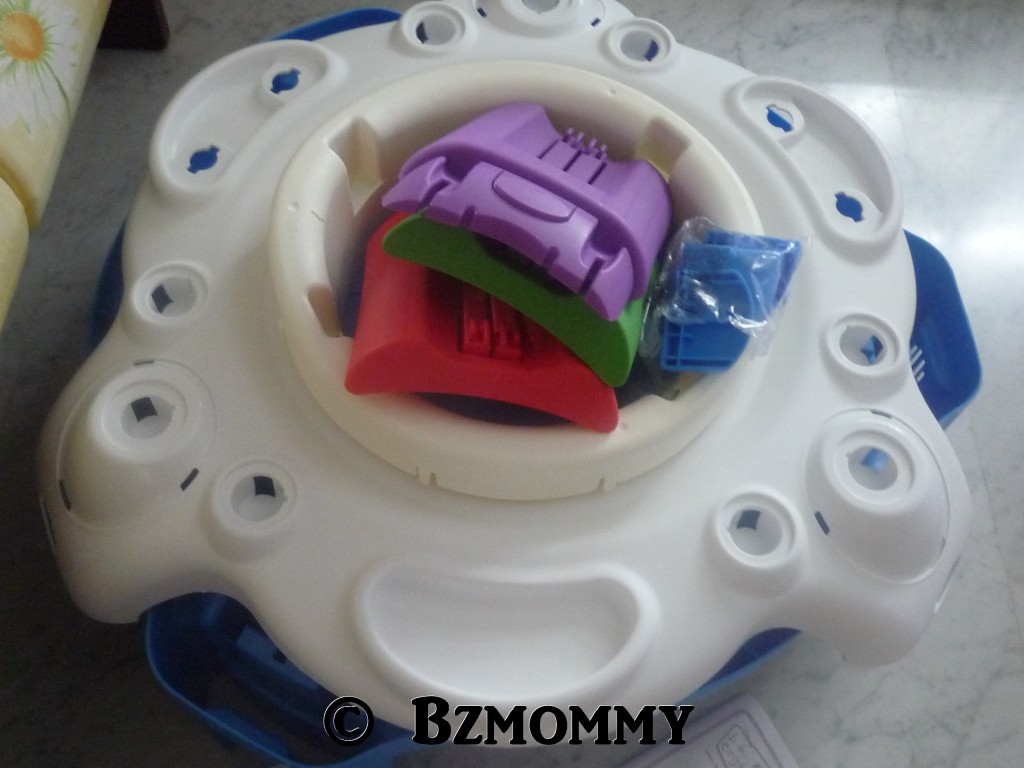 The bag of Eva's wonders….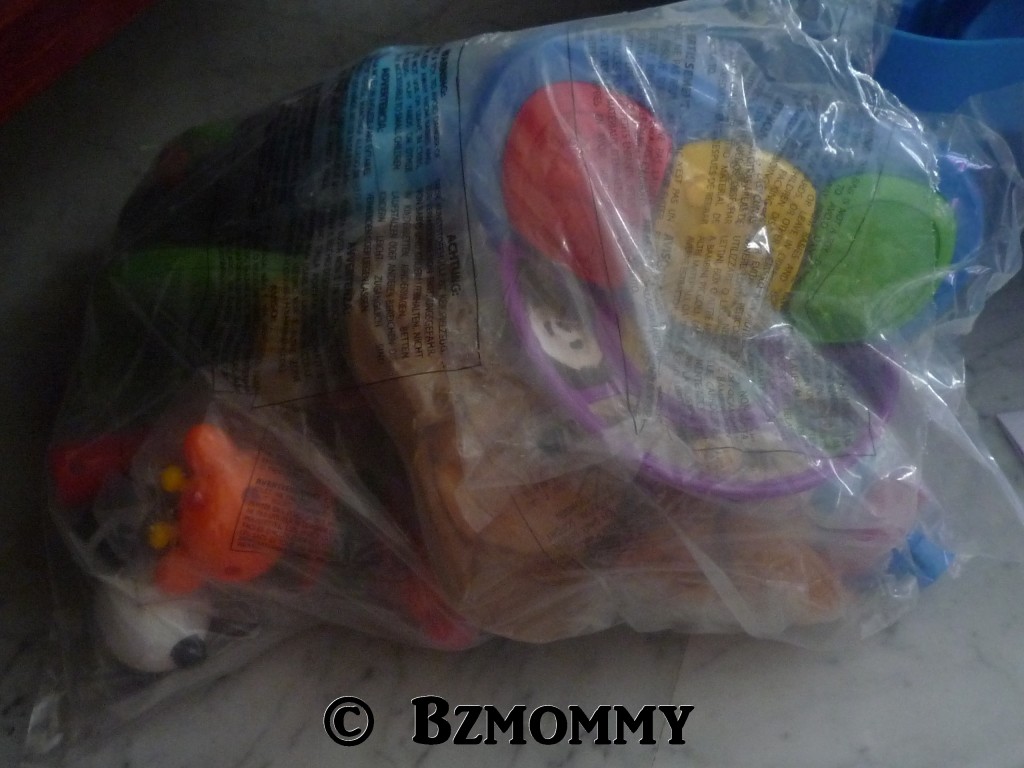 Ta-da! Fixed up by my very capable hubby! 🙂 Ok, I contributed by wiping the all the parts!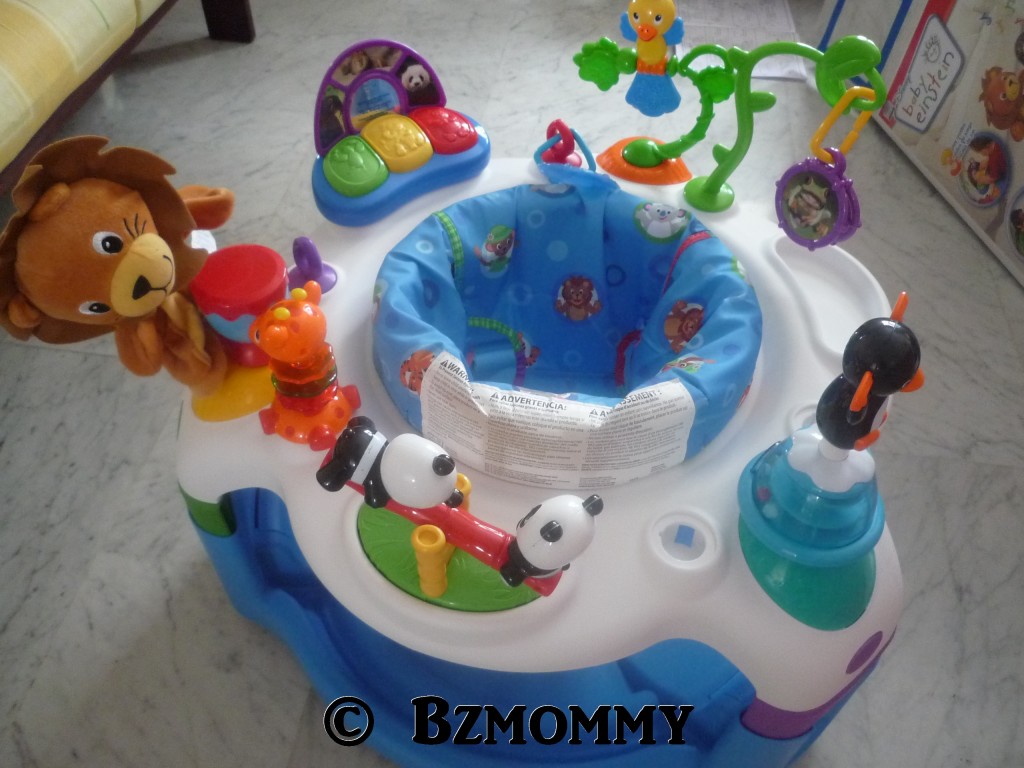 A close-up of the toys around…introducing the lion puppet and the orange giraffe!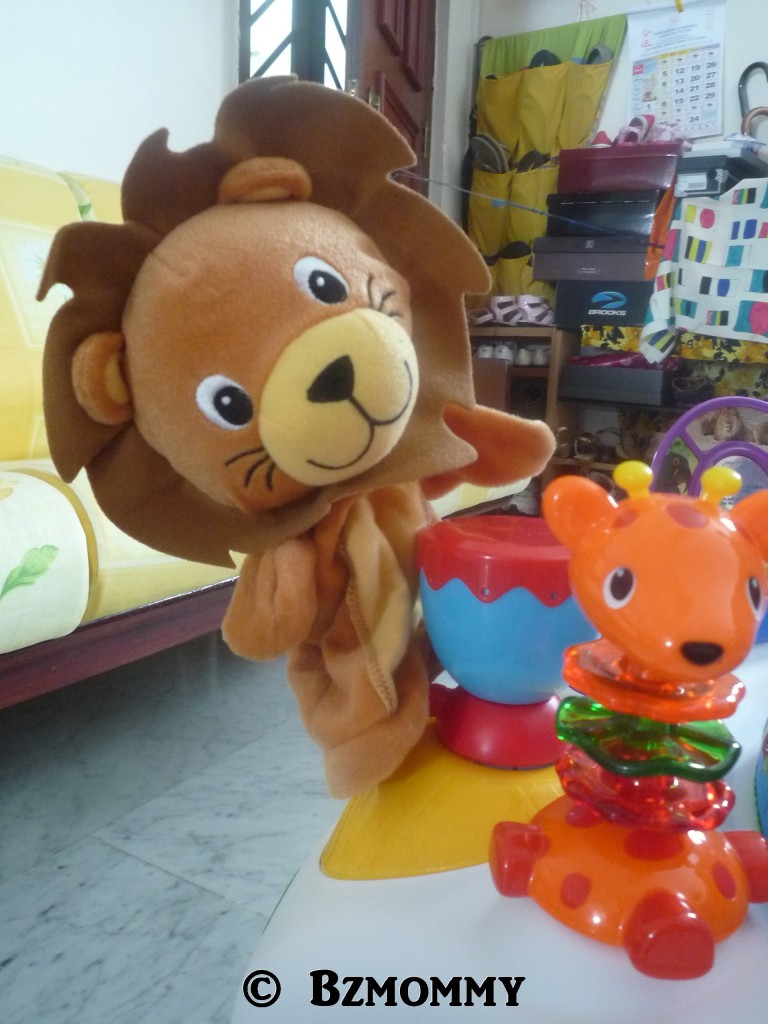 The penguin…which we took it down later as Dawn scared Eva with this…when pressed down, it will give a swirl but it came with a loud thud due to Dawn's force..Eva was crying her hell out each time Dawn did that behind her and we gave up and took it out..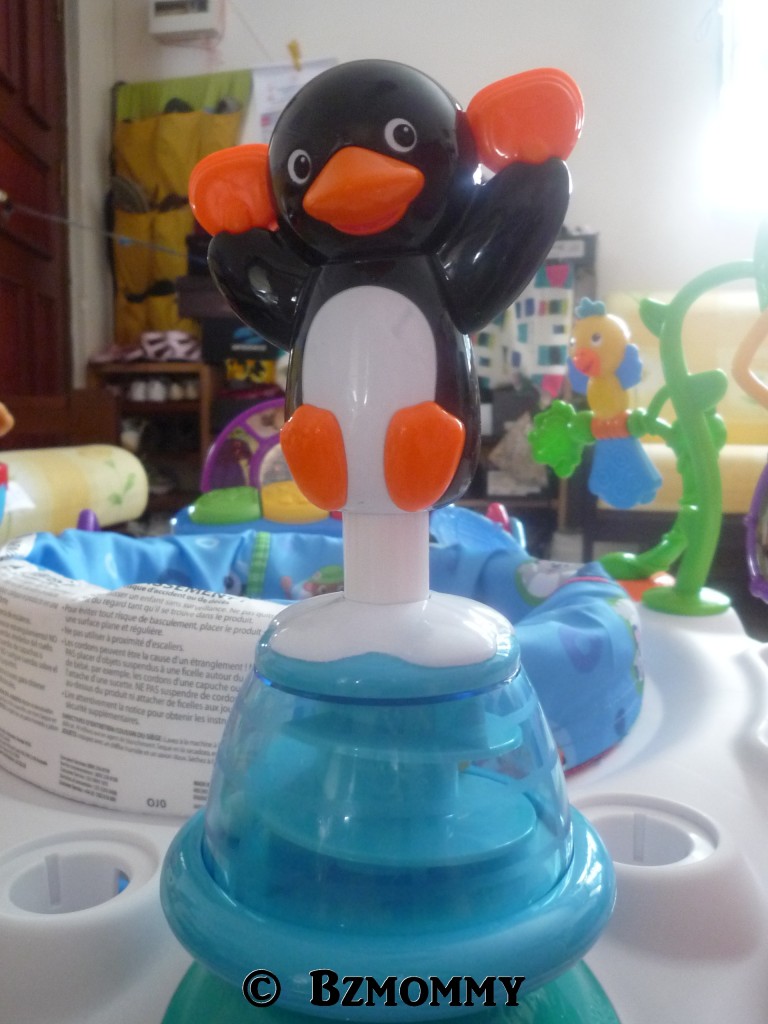 The music & mirror activity..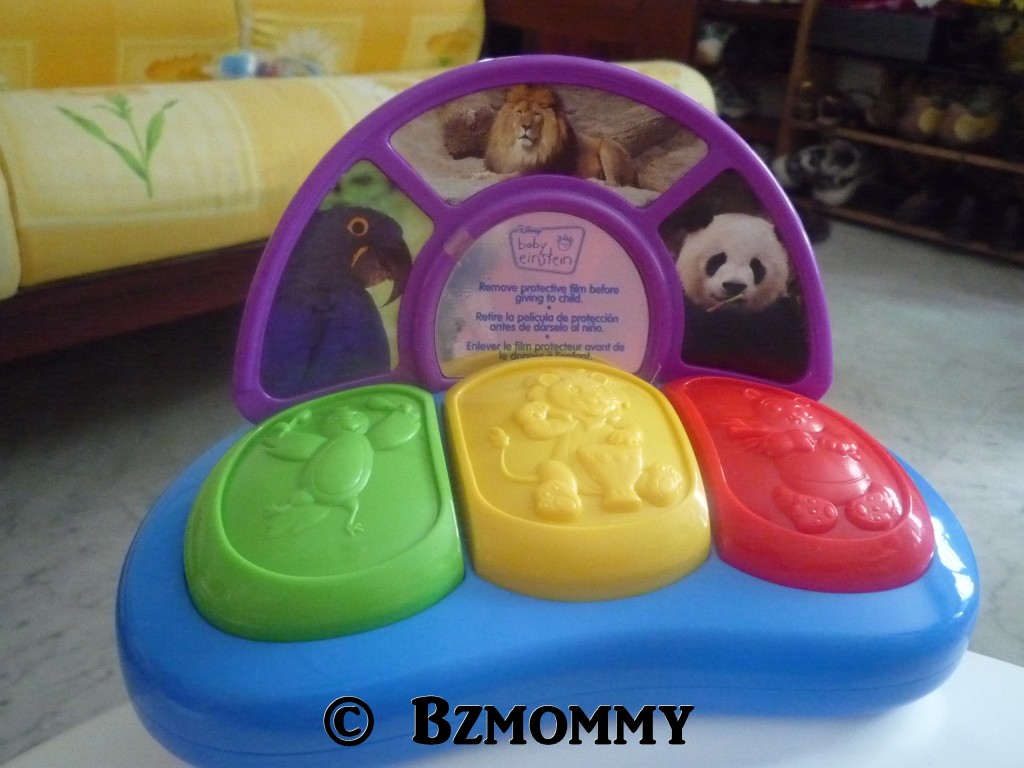 The bird which Eva loves putting the bird's head into her mouth 🙁
And this is Eva inside the station and watching the TV. And now she can stand quite long in the station, with her hands supporting herself.