Heard and read alot of this place – The Polliwogs…but never get to bring Dawn there because it's quite expensive and crowded on a weekend.
We took a  day leave after our trip from Batam to spend time with Dawn and decided to bring her there so that she can have some fun + we can have some rest at the same time.  Because this place comes with a "cafe" beside the playground so that parents can enjoy a cup of coffee while the kids play! How good is that!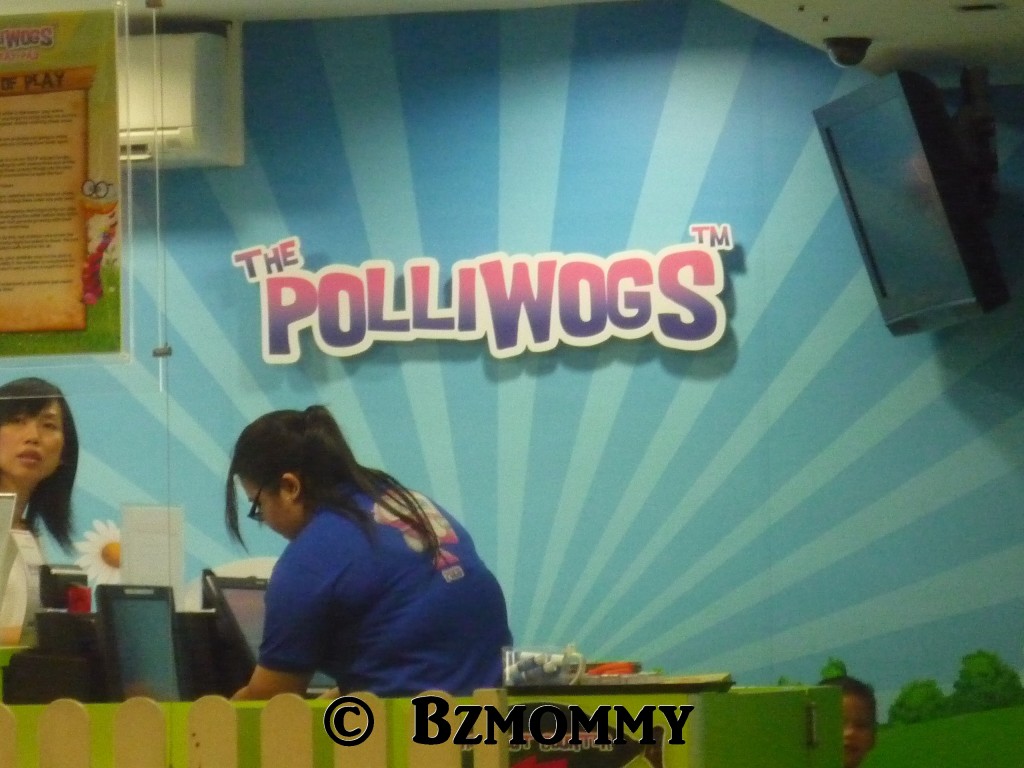 Rather big indoor playground…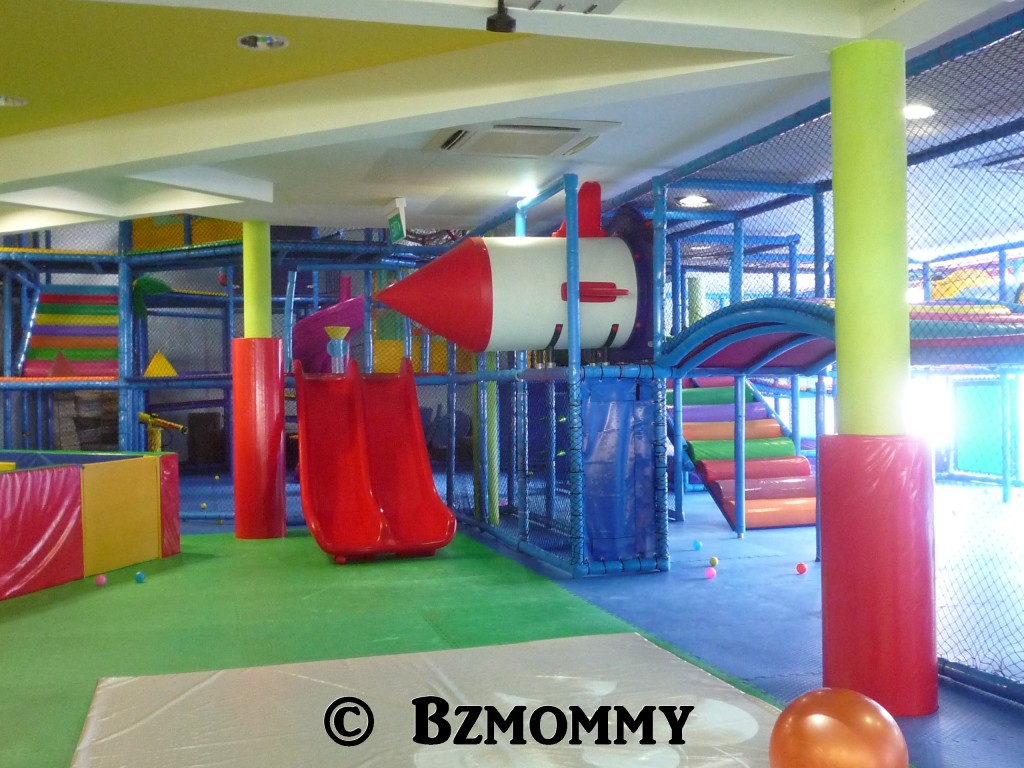 Hello Dawn!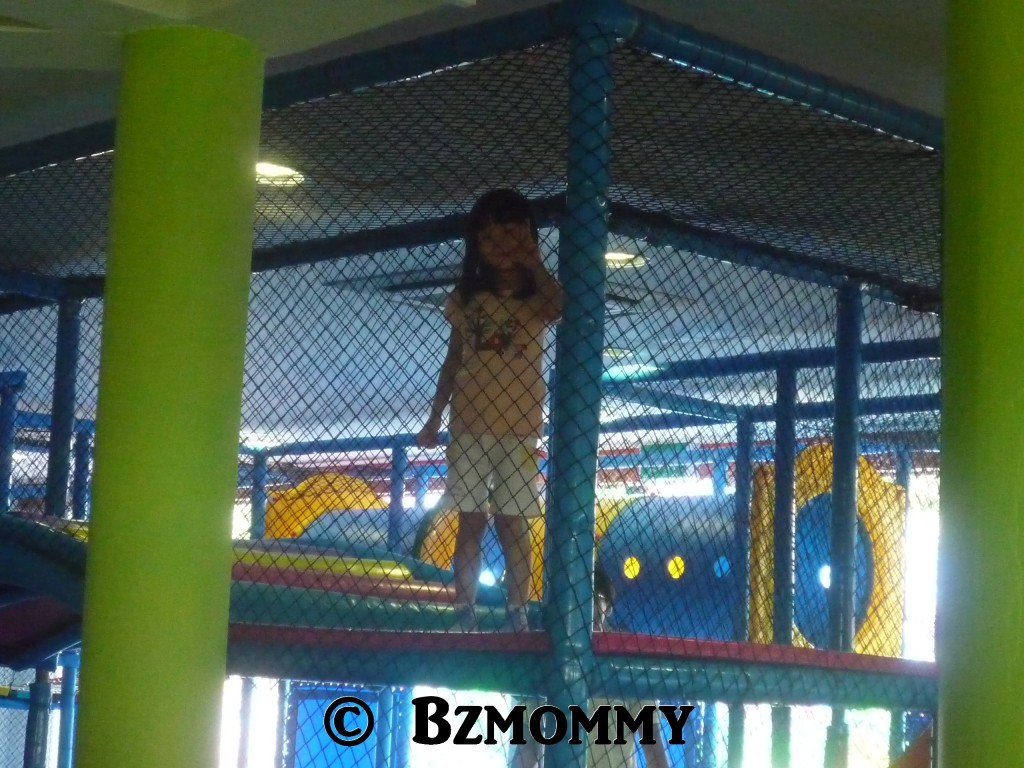 The entrance fee comes with a free cup of coffee and the cafe serves food too! There's also internet to use but the connection keep dropping though…and you will need to ask the staff for the password to access the network.  It's much worth it to go there on weekdays as it's unlimited play for 1 entrance fee while the weekends are charged by hour.
Tired Dawn trying to smile 'cos mummy wants to take photo…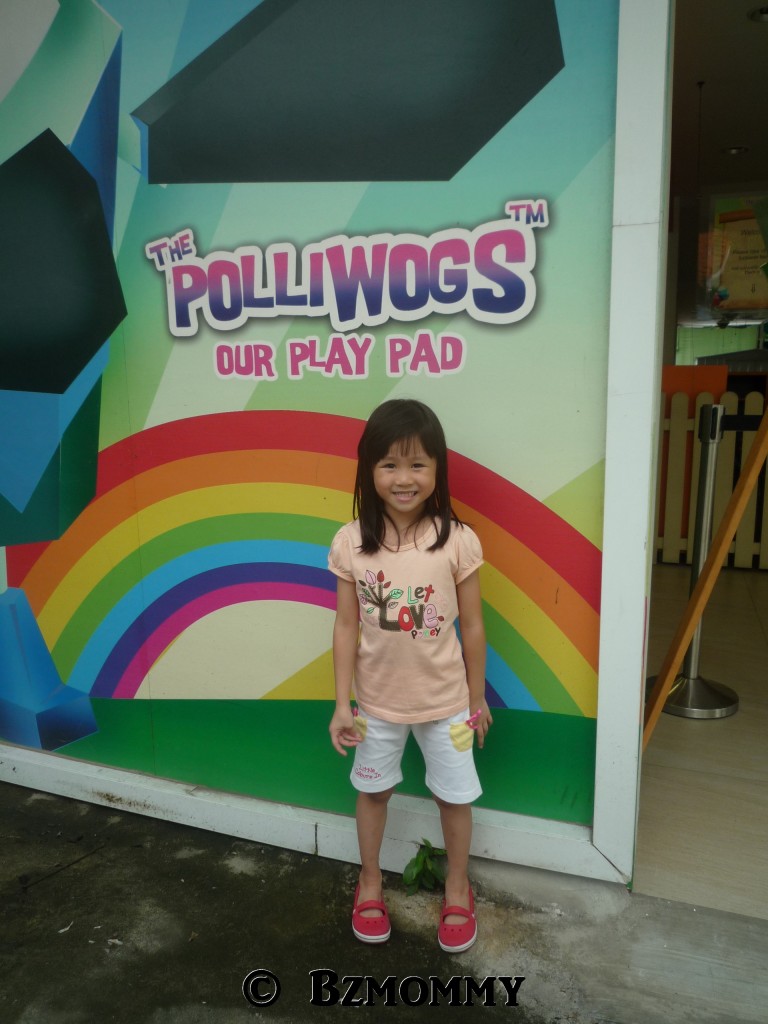 And she saw the stairs beside and insisted to take another photo…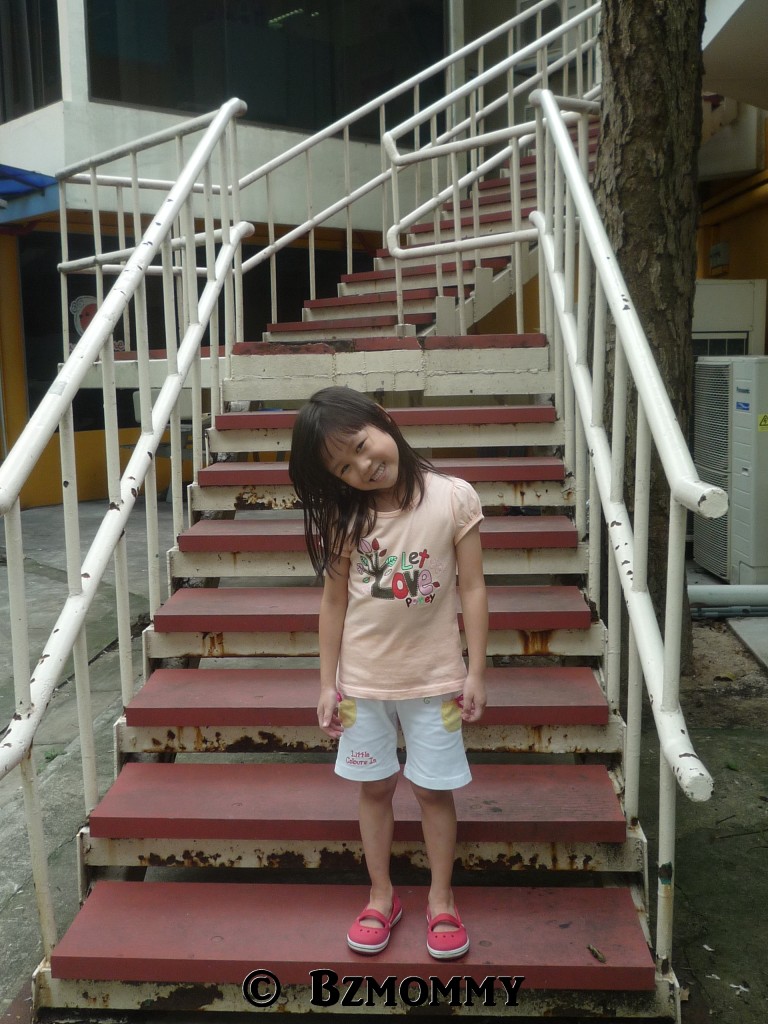 Good place to keep your kids entertained and give the parents some coffee time 🙂