We have great parents and in-laws who took care of our 2 girls and thus we had a peaceful anniversary dinner. Seriously, these help from parents really did wonder to us. I know we are fortunate. 🙂
And the place for the dinner?  The place which both of us enjoy…alot.  This time we went to the one @ Holland Village.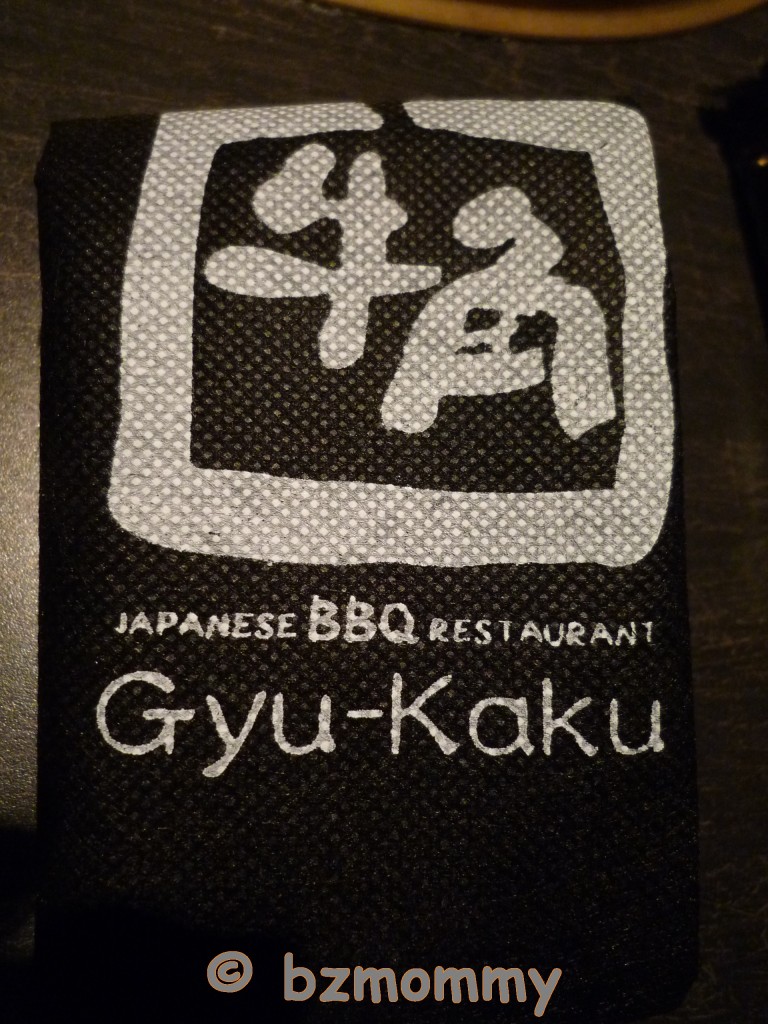 Dear chose the Sakura Set…it's going to hurt the pocket, but I know he wants the best for me.  That's how sweet he is. 🙂
The Kim-Chee.  Quite nice even though I am not a Kim Chee person.
Our salad that comes with mushroom and fried garlic.  Yummy!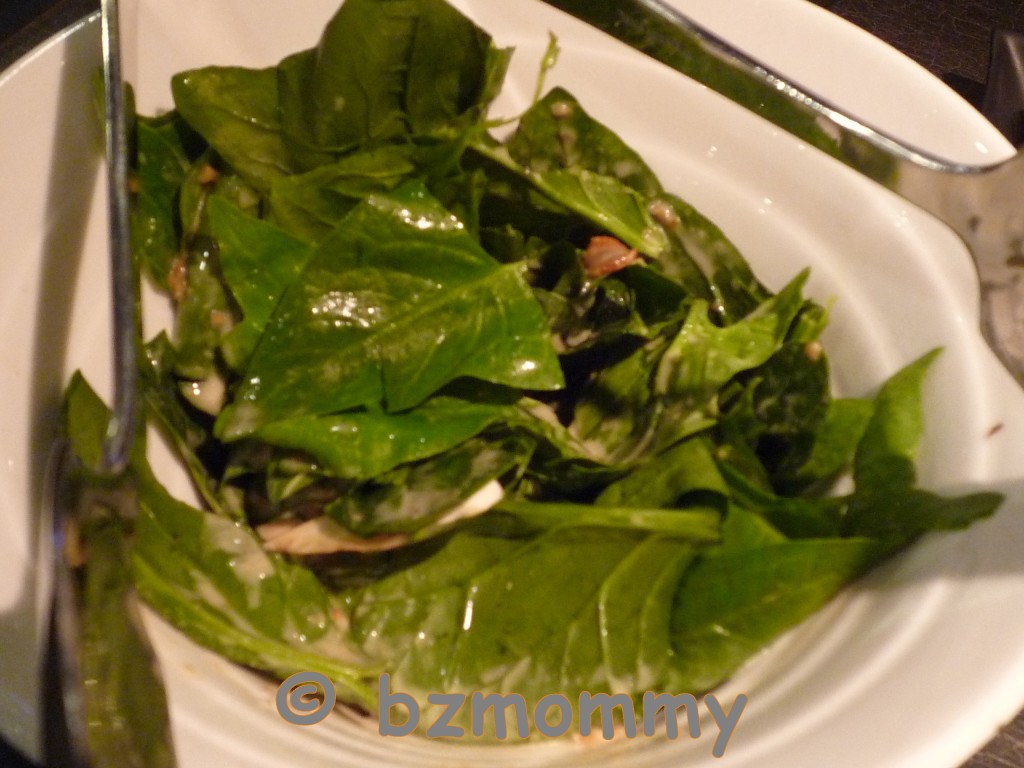 The Aburi Bacon before they were cooked: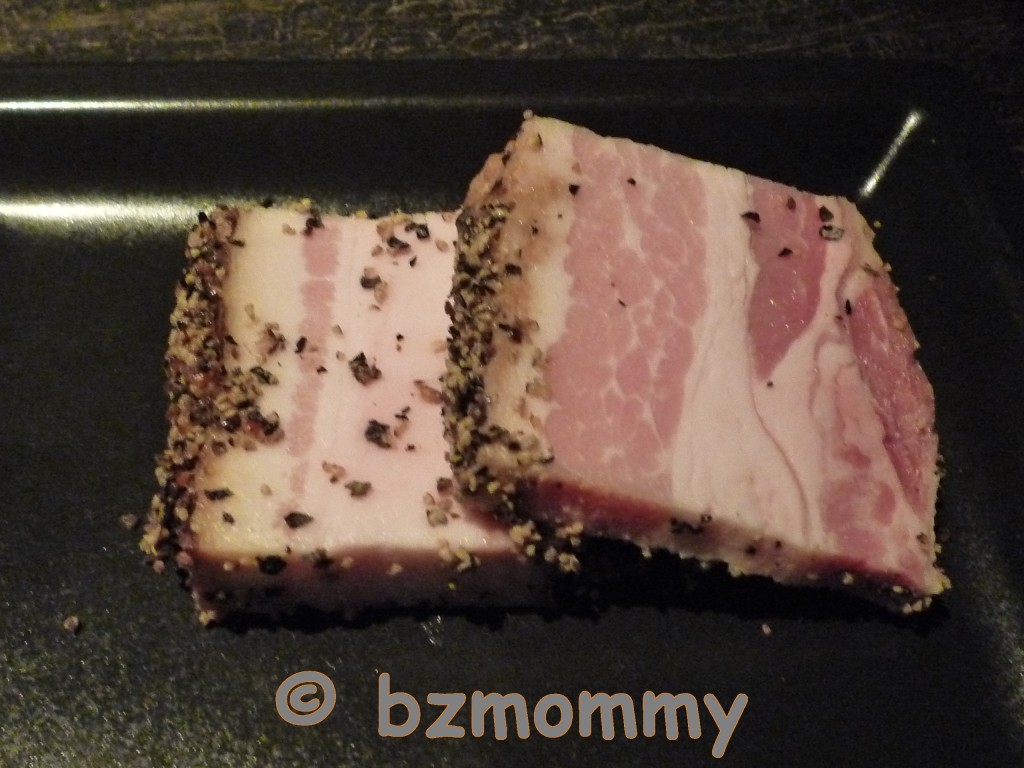 The meat : (from top left to the right) Wagyu Karubi, Pork Belly (changed from Duck Breast), Wagyu Fillet Steak, Wagyu Rump Cap & Pork Collar.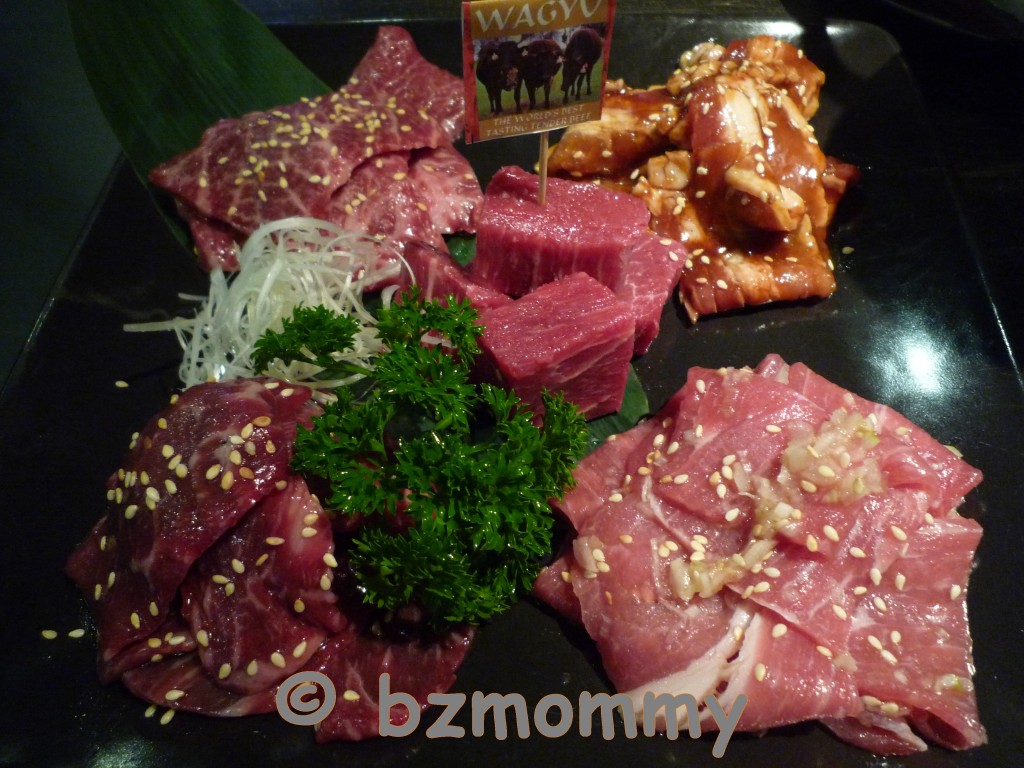 The Ishiyaki Mentaiko :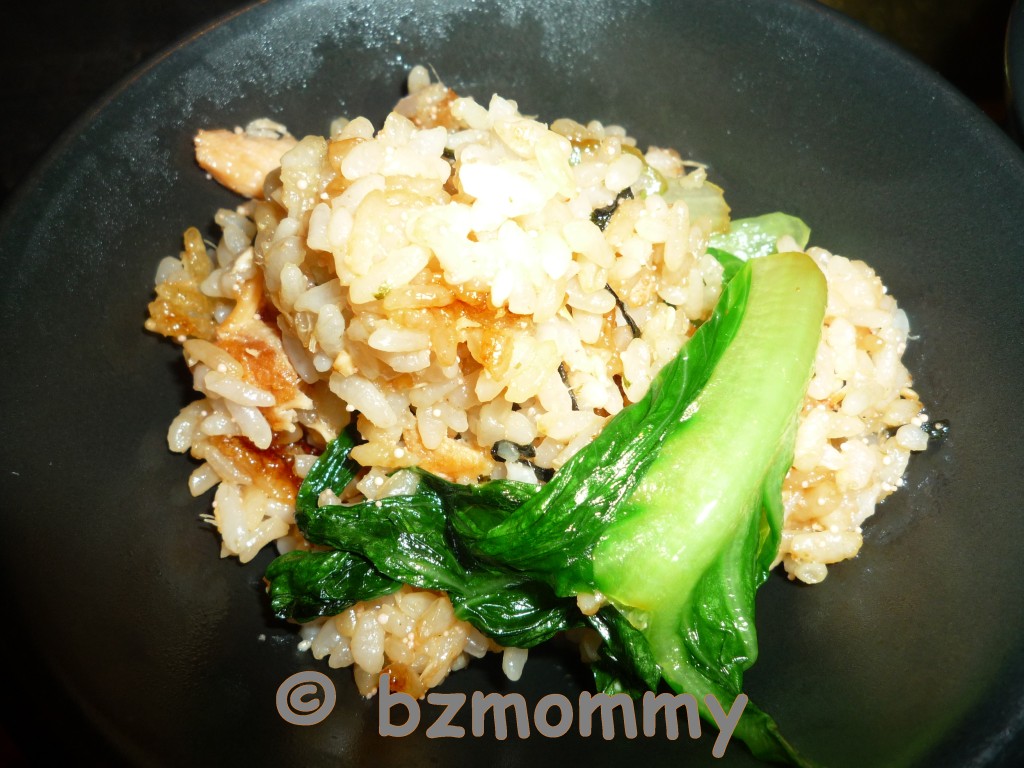 Cooking the meat…
And I am a fortunate woman because he always cook for me. :-p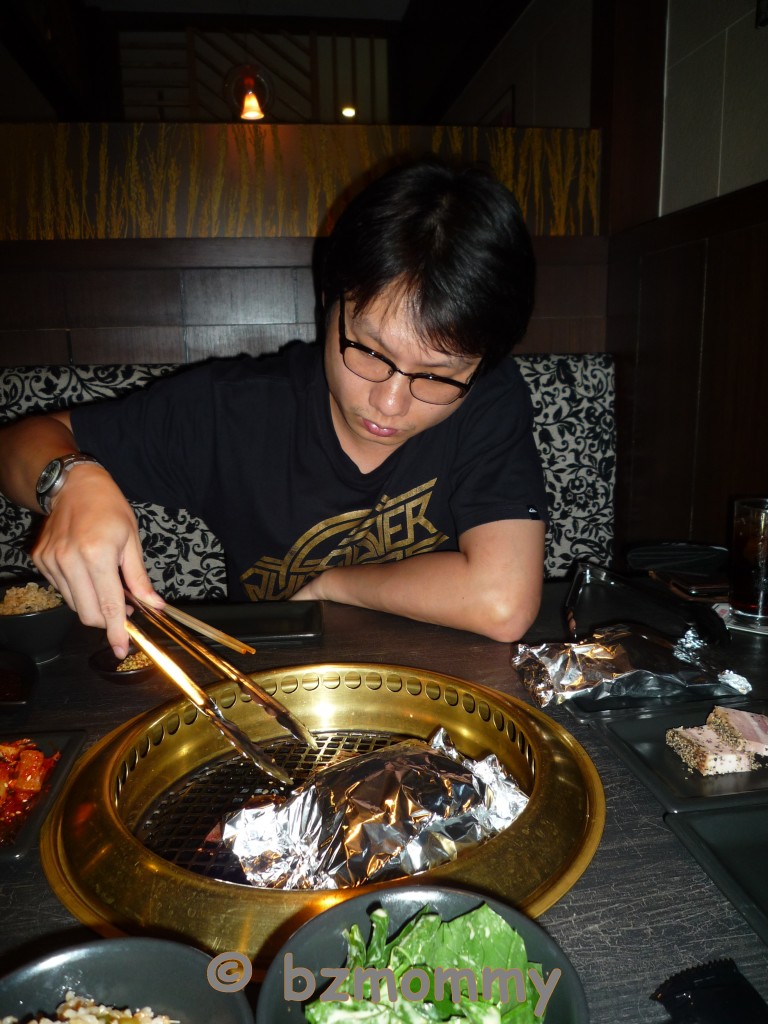 My plate of yummy meat with the sauces.  We both like the sweet sauce than the spicy one.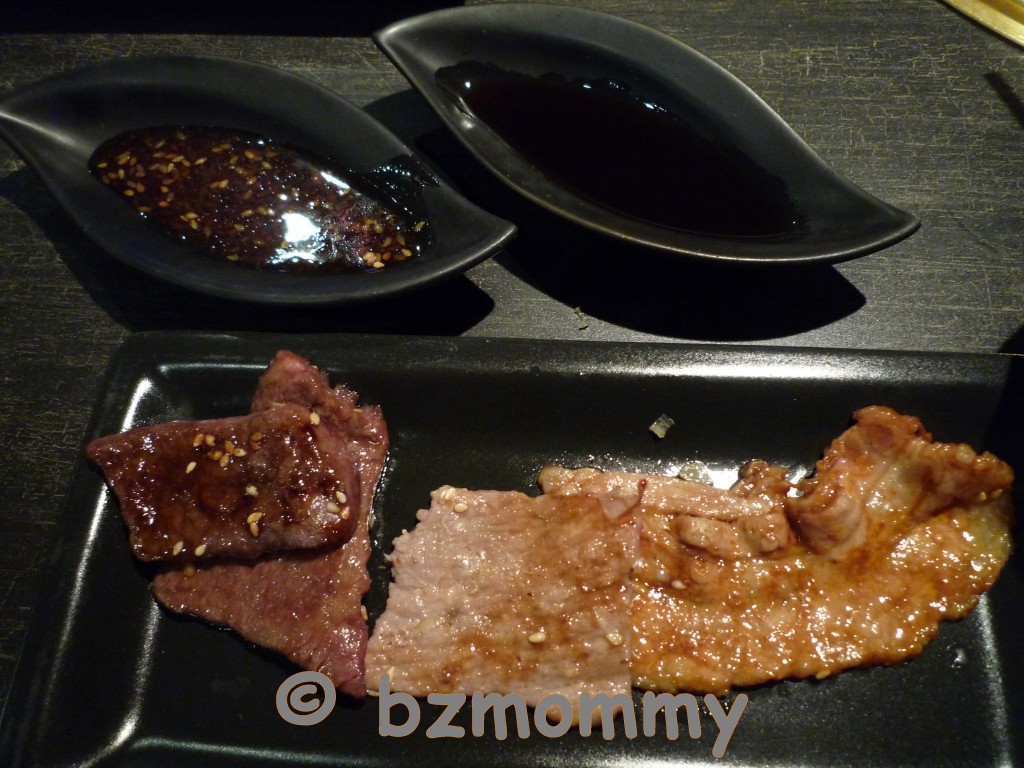 And the very sinful bacon…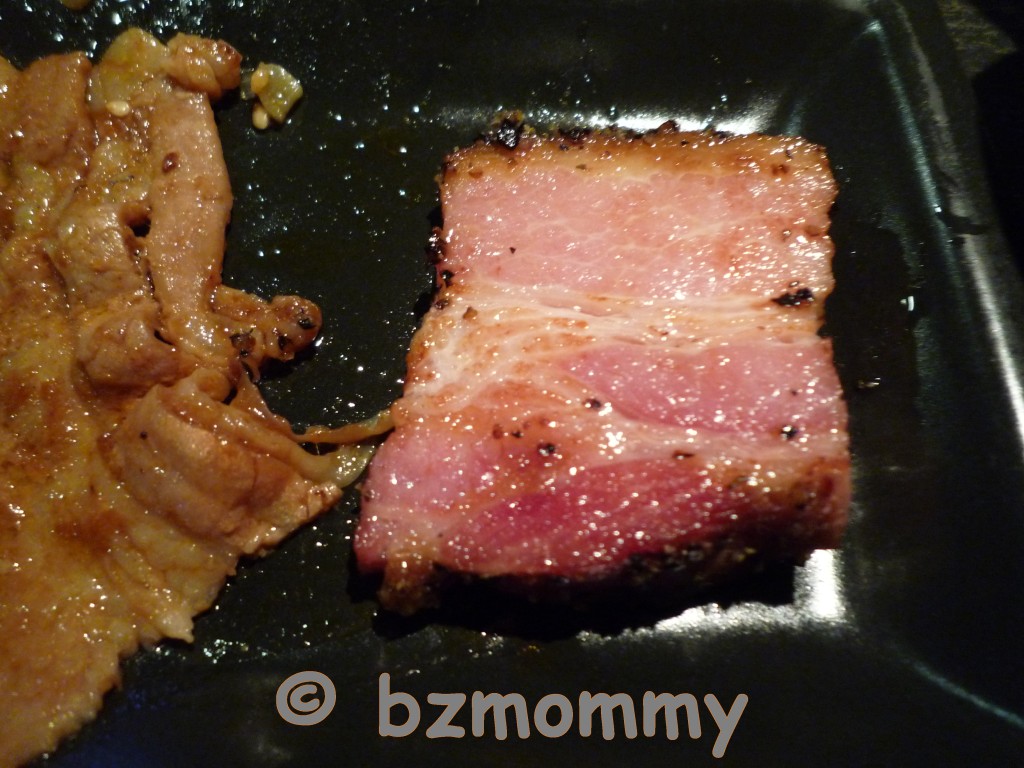 Assorted Mushroom…should have changed to fresh Shitake mushroom though.  The ones grilled by hubby are the best!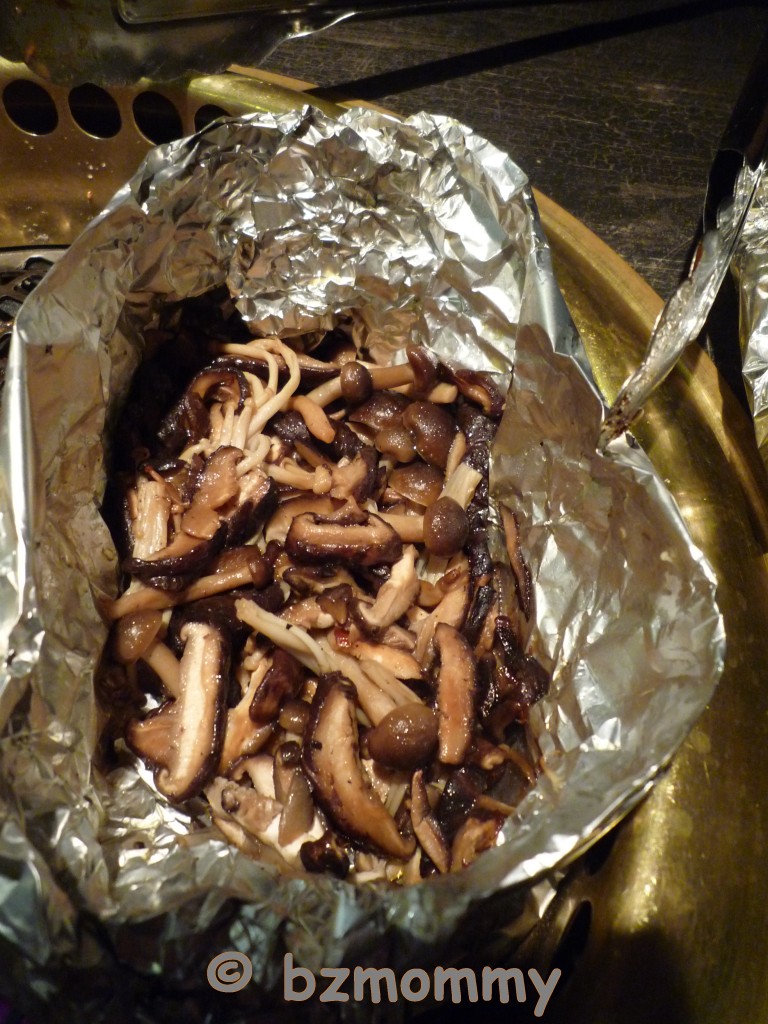 The Gindara Miso Grill…very fresh fish but the miso is too salty.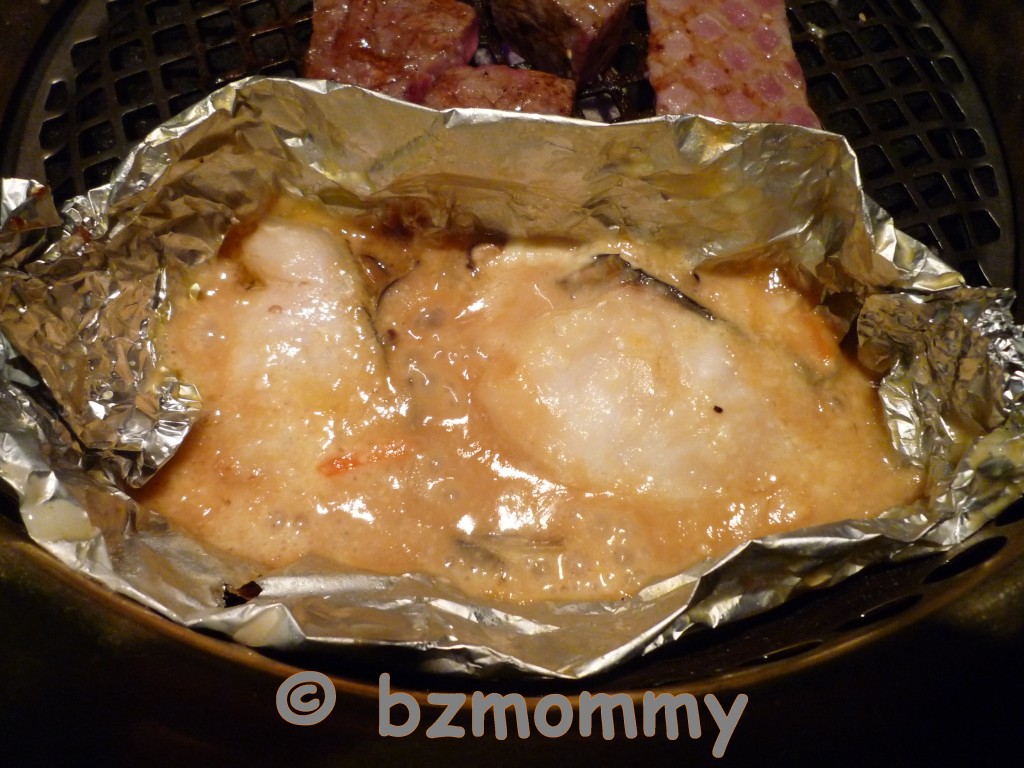 The Dessert menu..we usually do not look through it as there's only one item we both like….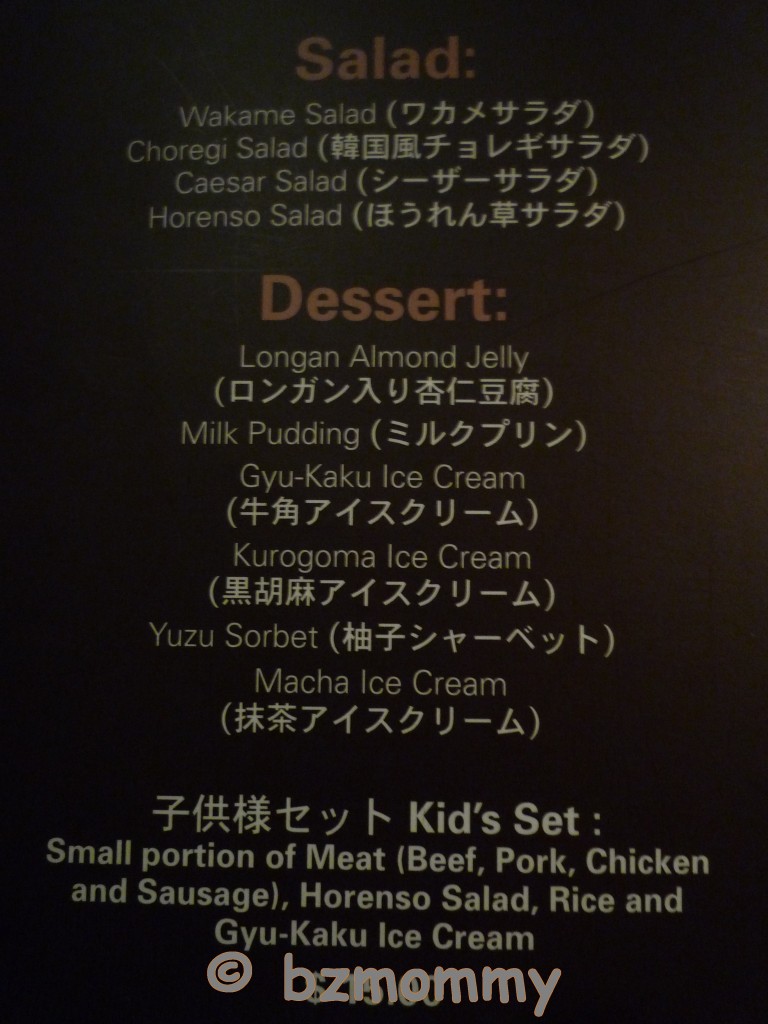 The Milk Pudding!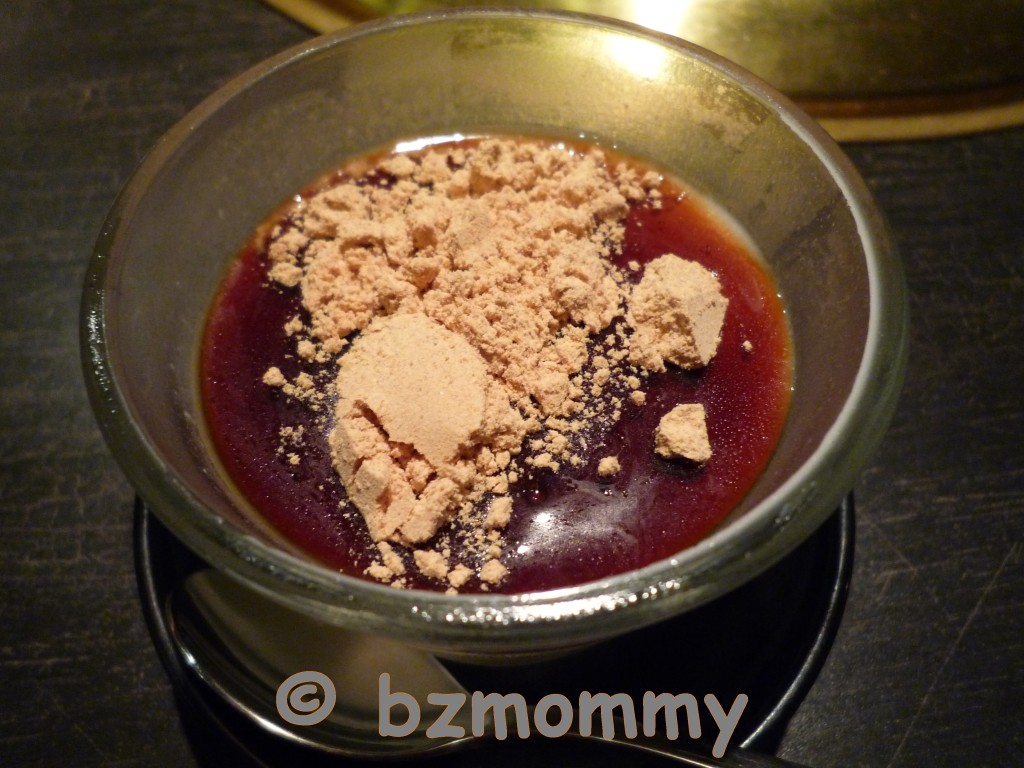 A very peaceful dinner, accompany by good service from the restaurant.  Had been to the branches in Chimjes and United Square, I kind of love the setting in Holland Village more than other branches.
With no agenda in mind, we took a walk around Holland Village and decided to go to MBS since both of us had not been to the bridge before.
The night scene is nice indeed.  I wonder how many Singaporeans appreciate this? When we went overseas, we will exclaim at the sight of those places, but some places have the same kind of night scene as what we have here in Singapore.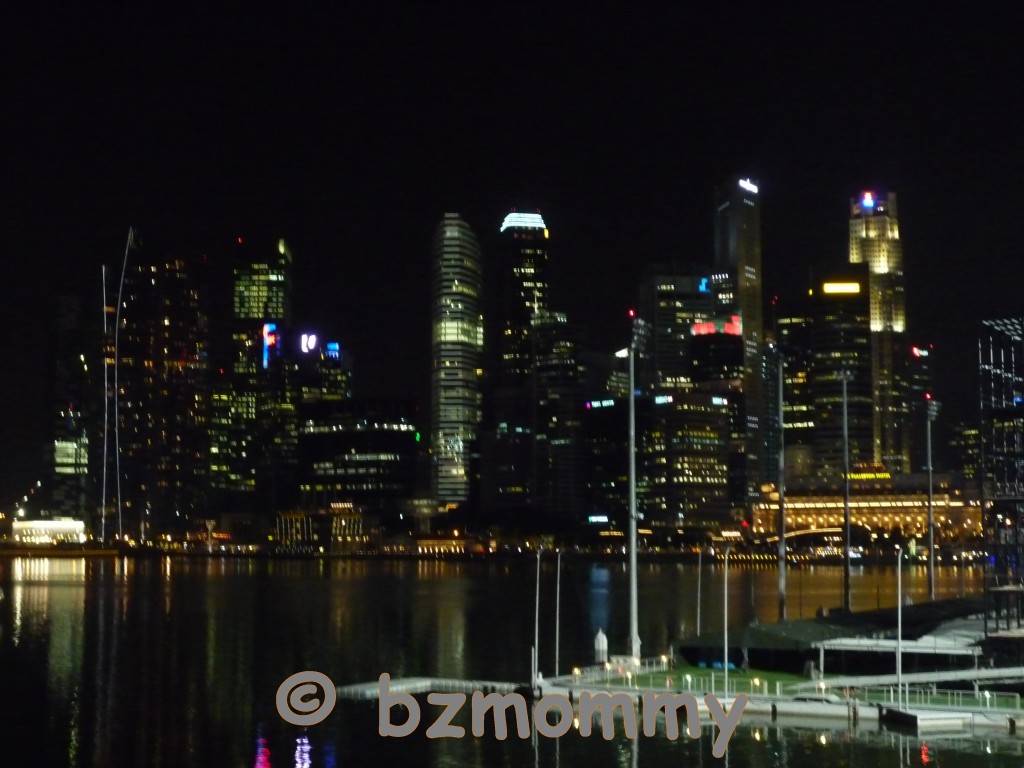 The Helix Bridge at night..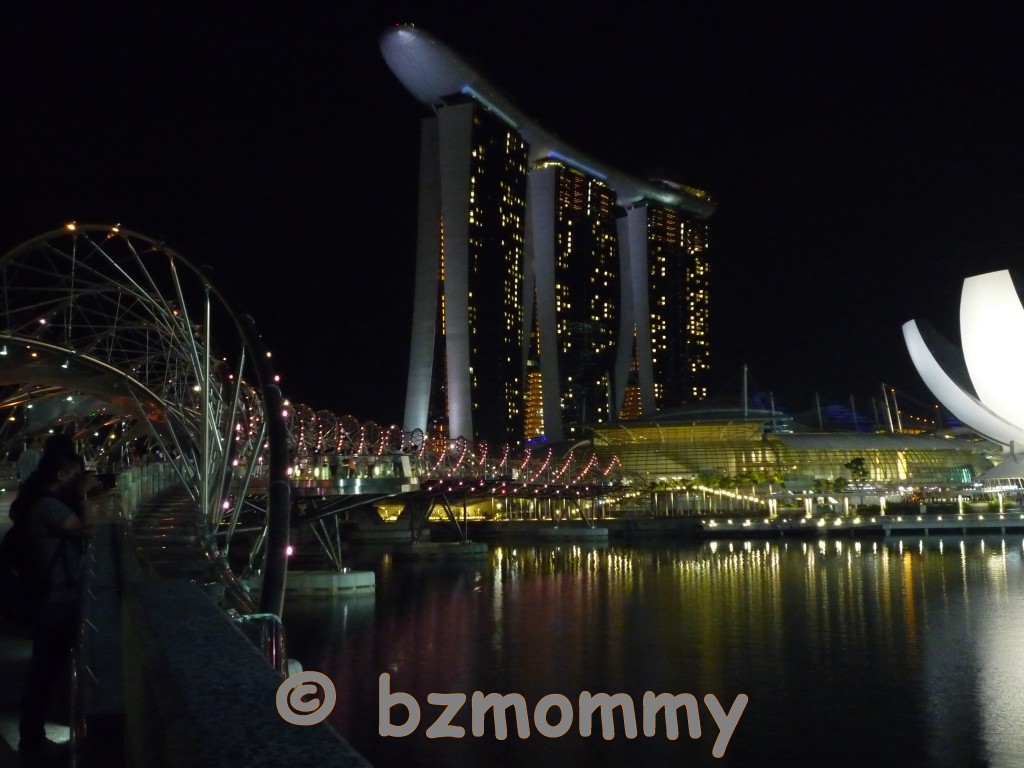 Quite a few of tourists were taking photos and we thought it be nice to have some photos too!
Dear is an expert in this after his training in Japan 😀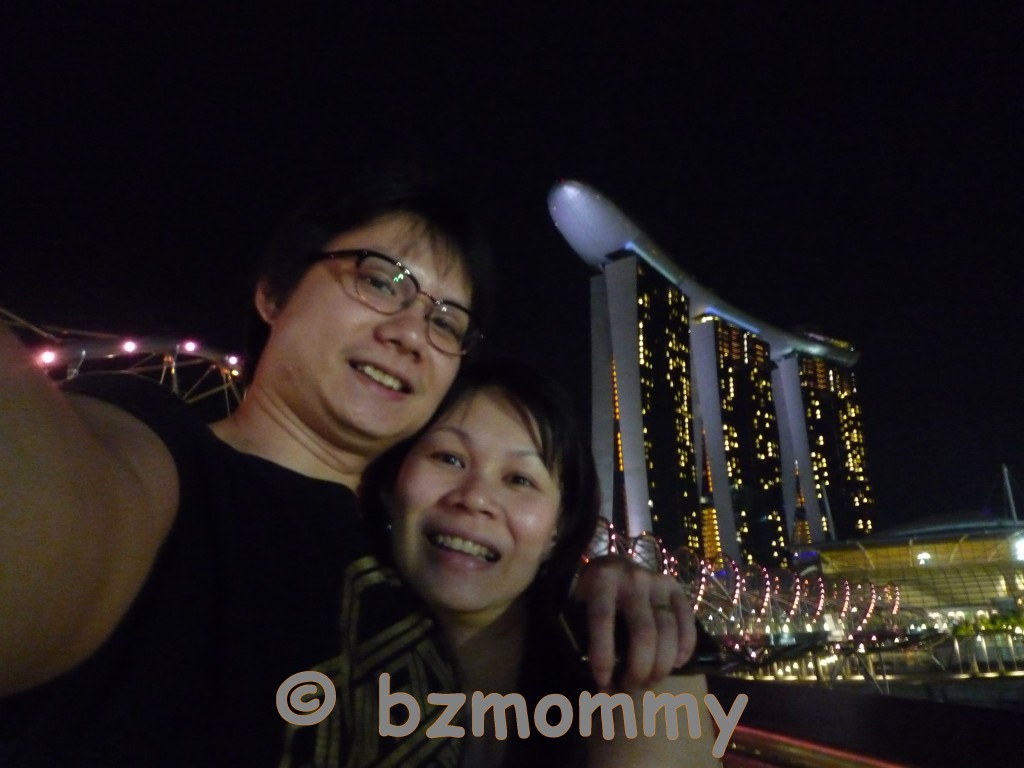 And of 'cos he also thinks that he's the King and hence there's a crown on his head…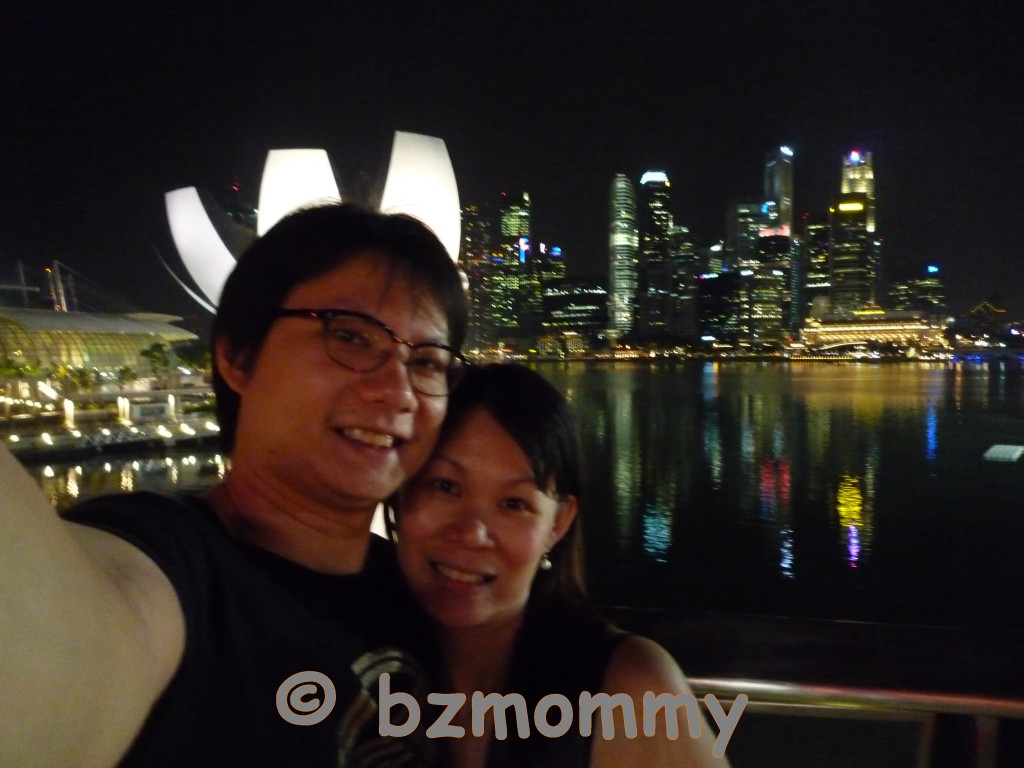 We also managed to catch the Light & Water show (Wonder Full).  As this was the first time both of us came into the MBS shopping area, we didn't know where is the Event Plaza…we just walked towards to where the music came from.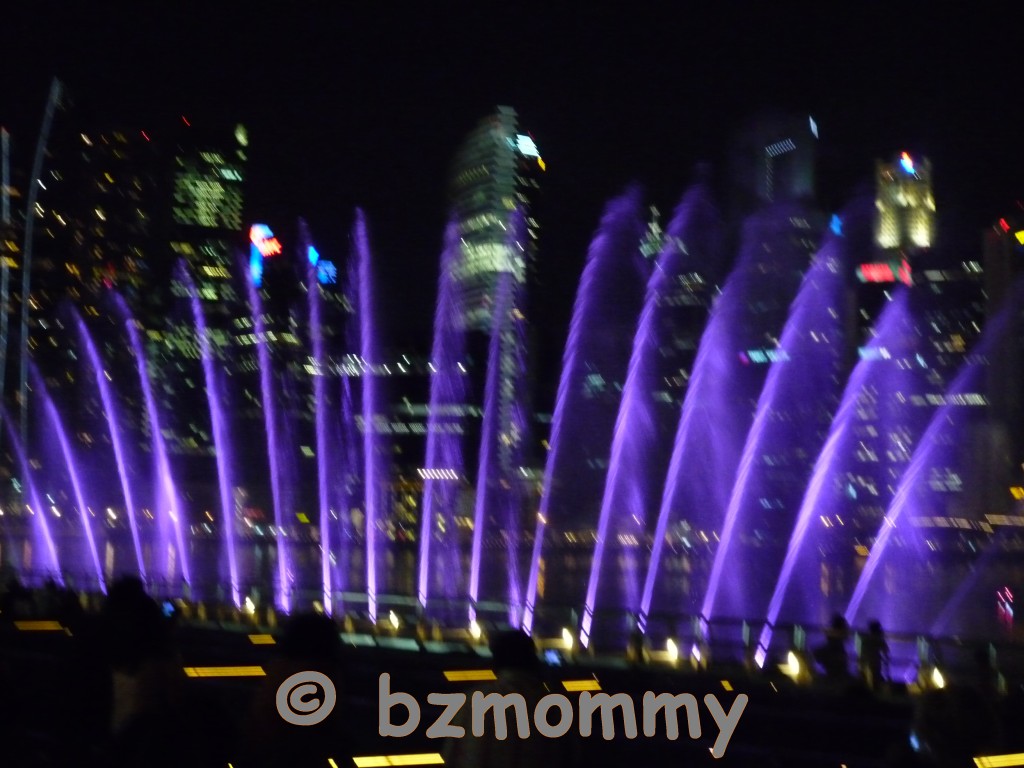 Very amazing event, given that it's free.
I was very amazed by the "Towers" at the 2 sides of the gallery.  It can emit different kinds & colour of lights,  dry ice effect and even bubbles! All these from each tower! Amazing!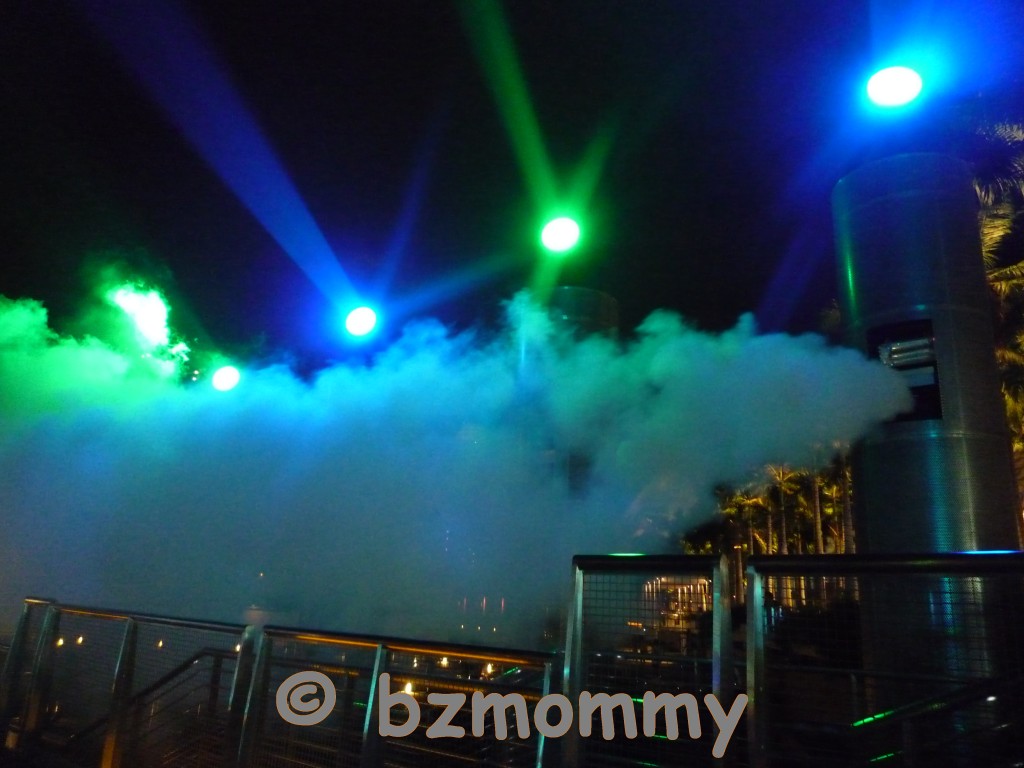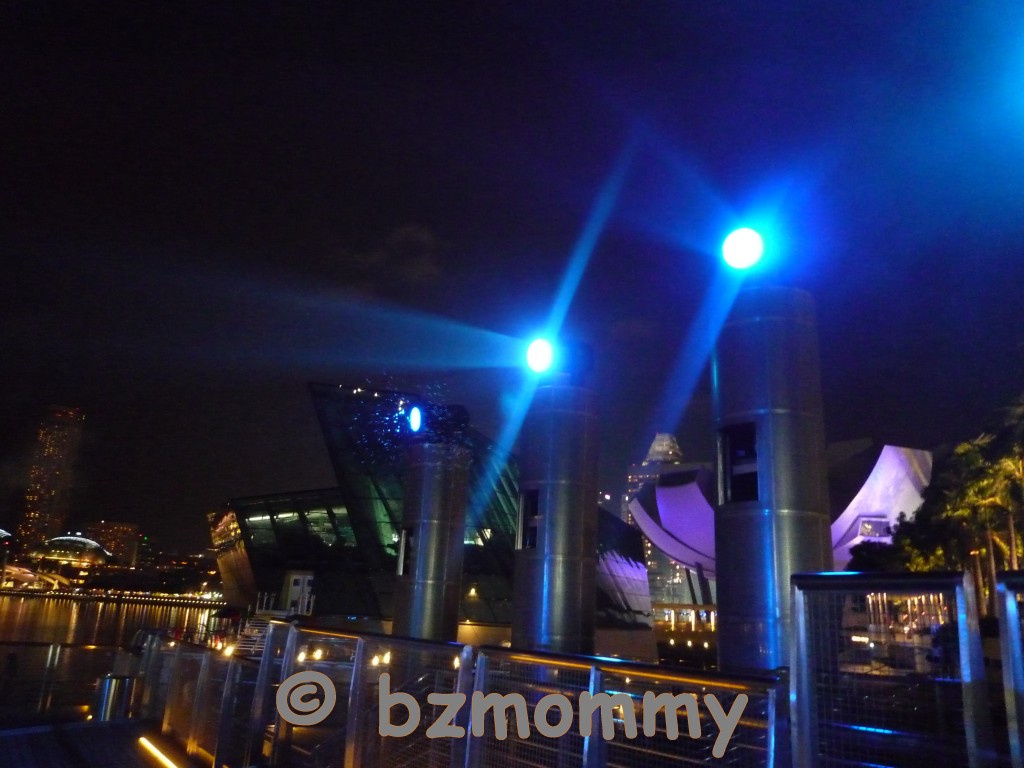 Will probably bring Dawn to view this next time!