I remembered that I came to know about this restaurant at Tanglin Shopping Centre because of Dear. He brought me there last year, and I fell in love with the atmosphere and food there.
Just last month, we decided to have lunch with Jimmy & Novene at this restaurant, but when we reached Tanglin Shopping Centre, it was closed! They had stopped serving lunch over at this branch and we had to go to the other branch which is at Liang Court.
It seems alittle crowded when we reached, and we were told that they can only serve set lunches and very few ala cart dishes can be ordered.  I was a little disappointed because I wanted to have the pork belly noodles but it was not in the set menu.
I ordered the Okinawan Noodle set, which came with a bowl of noodles with pork, a bowl of rice and a peanut beancurd.  The noodles were not as good as the pork belly noodles I had before, and it was not well-cooked when it was first served to me.  When we alerted the waiter, he was quite apologetic and went to exchange another one for me. The rice was yummy yummy! No other words to describe :p And what was worth mentioning, in my opinion, was the peanut beancurd.  It was so soft, and it had this very unique taste.  Very nice!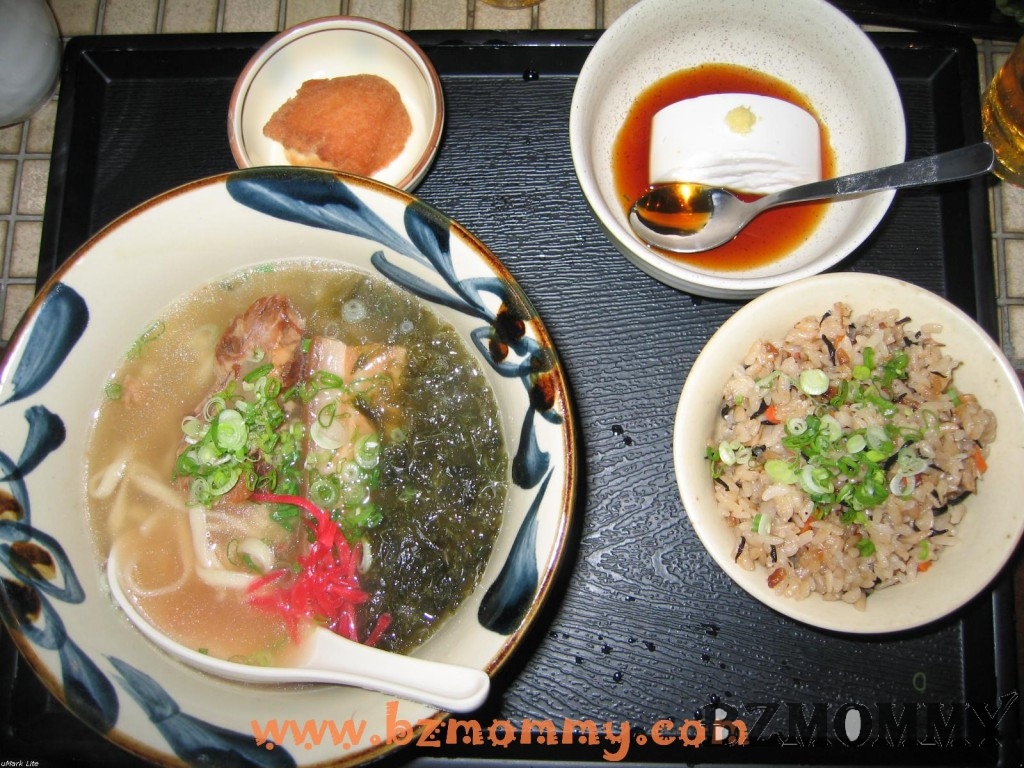 ↑ Okinawan Noodle Set
Dear had his favourite Champloo, which is bitter gourd cooked with pork. It's a signature dish in Okinawa.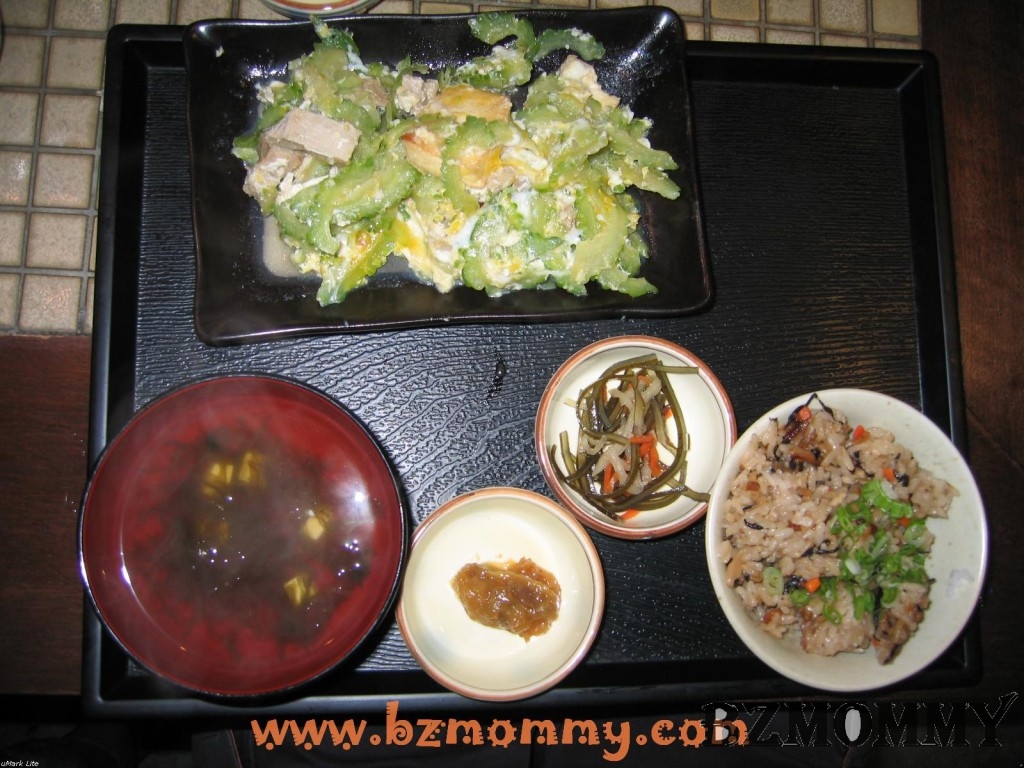 ↑ Champloo Set
The most important dish one must have when they patronised this restaurant is the stewed pork belly.  Each slice is cut into that perfect size; the thickness is just nice to let you have that "shiok" feeling when biting onto it…heavenly!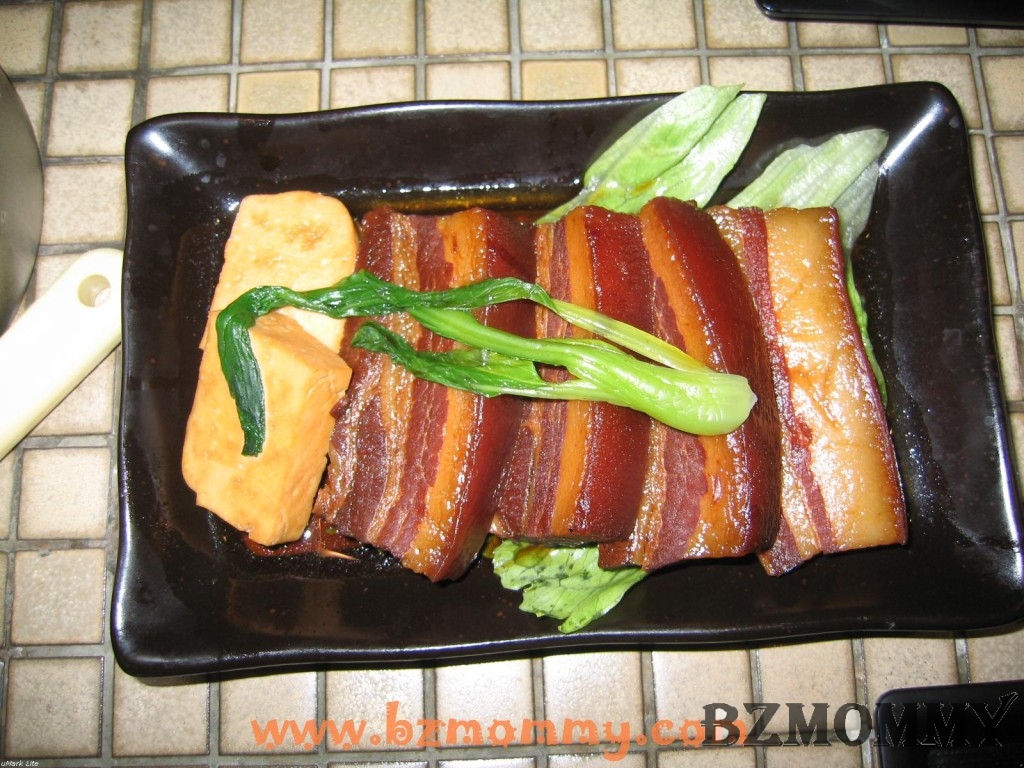 ↑ Stewed Pork Belly .. though the single vege display made it looks so funny… -.-;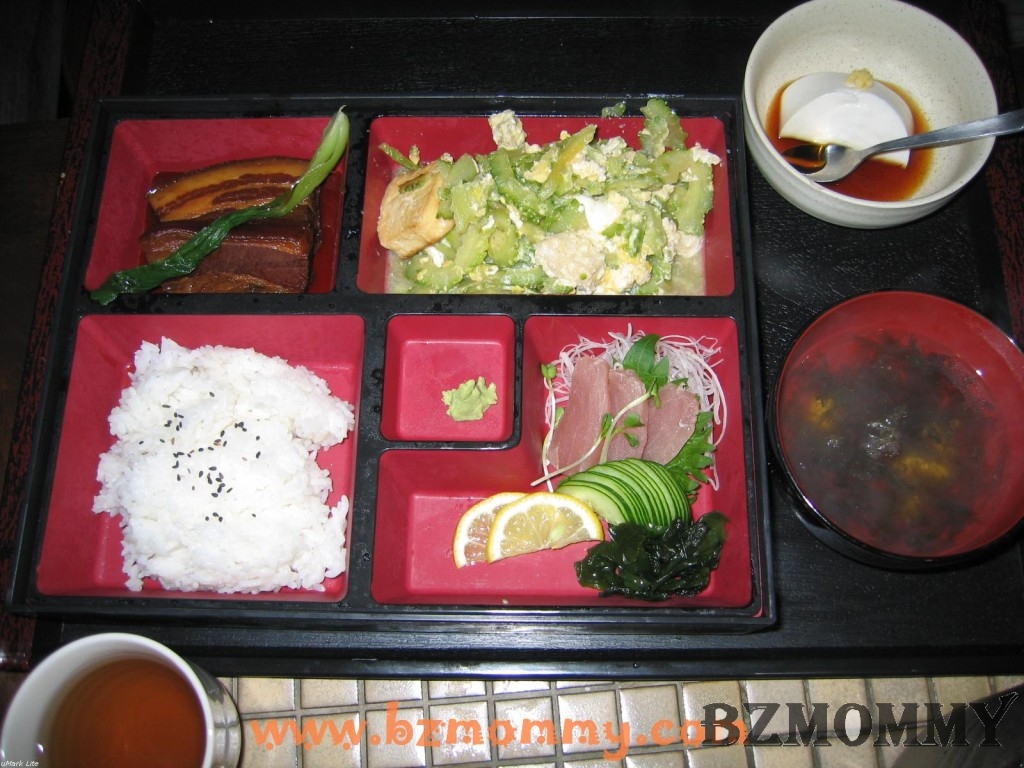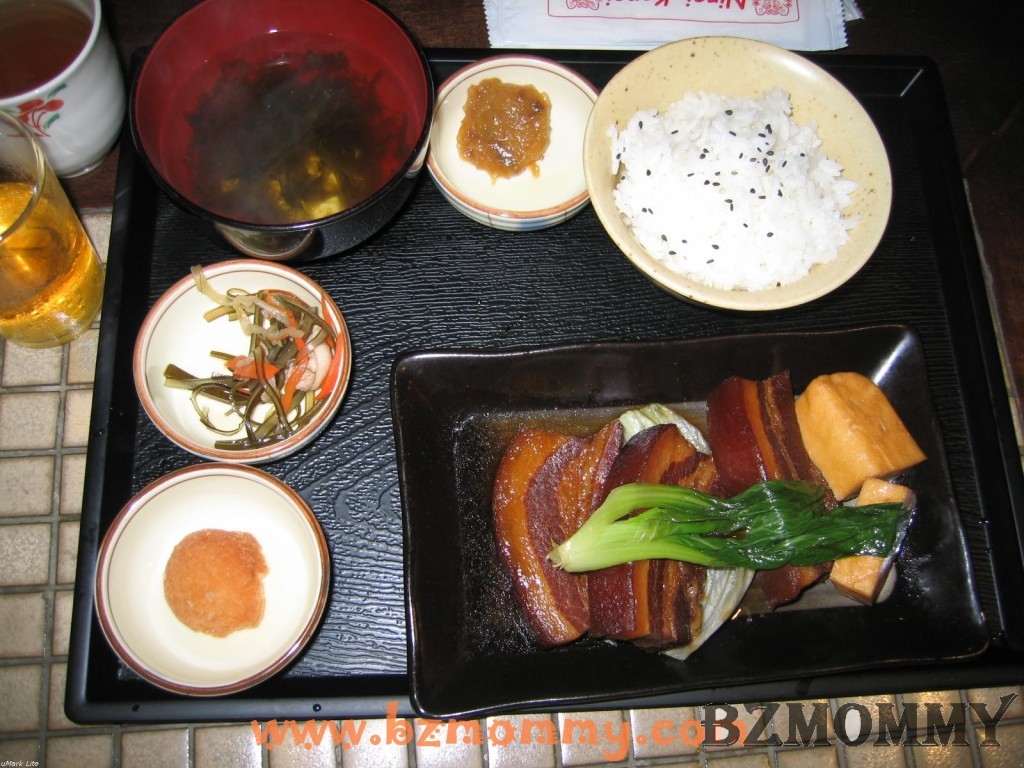 ↑ (From Left) Nirai Kanai All in One Set & Pork Belly Set ordered by Novene & Jimmy.
And how could we forget about having some Asahi with the meal?  Even though it's not the perfect ideal meal which I expected to have in Nirai Kanai, but the beer and the companionship made it good enough.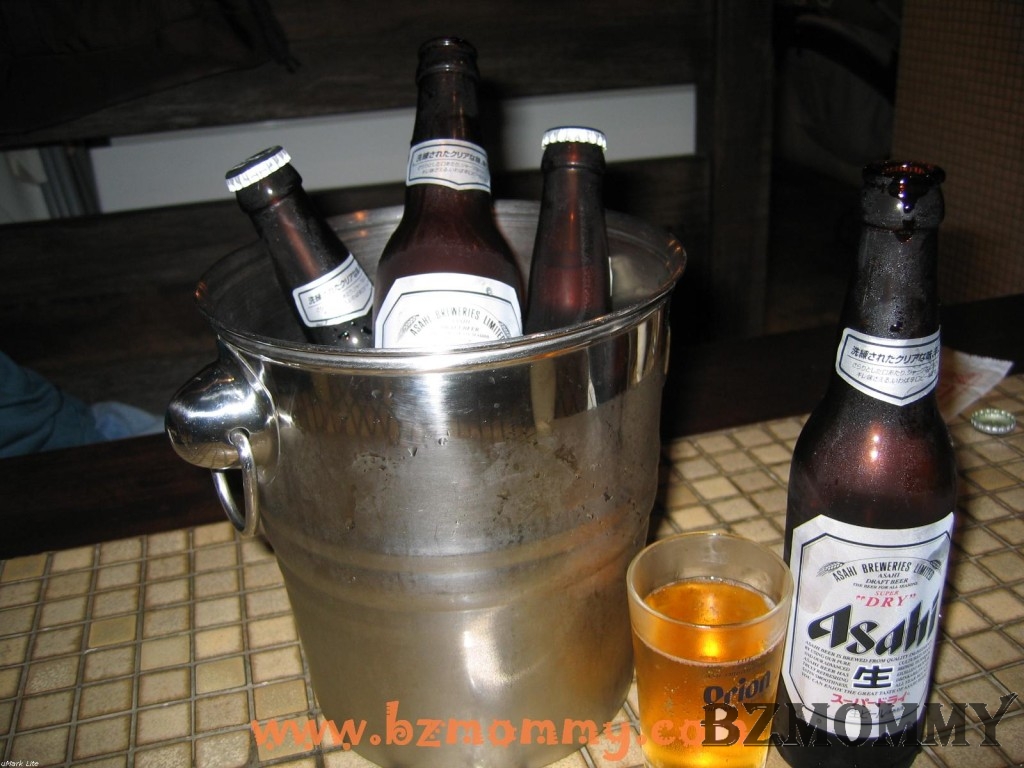 ↑ Bucket of Asahi!