It's always my personal belief that kids need not be overly showered with those "branded" toys.  Why are we teaching our own kids about BRANDED stuff from age 0?  However, I cannot deny that most branded toys had more considerations on the safety aspect, but this is not my point today.  We should buy moderate quantity of toys, and not all must be branded lah…
I myself did not buy alot of toys for Dawn, and even if I buy toys, I realised those "Ma Sa Ma Sa" from those neighbourhood shops are equally good. Yes, some toys had branded themselves to provide high education value…but, kids can learn words and their ABC from other settings too right?  Anyway, branded toys are too expensive for me to buy them…I will go broke if everything she's playing now are branded.  The only good buy which I am satisfied with, is the Sesame Street Driving Simulator toy which I bought from Malacca at 70% off! It's only about S$9 :p
I think most kids can turn the things which they see day to day as their fun toys.  They are more curious in exploring such things rather than those toys which they get bored after awhile.  At least this is very true for Dawn.  So besides her toys in her big toy box, she likes the clothes pegs, the newspaper, the telephone, the remote controls, my water bottle, empty boxes, my mum's house slippers and the list goes on…basically anything that can interest her in the house.
So, her lastest toy.  Let me present, the Kung Fu Dawn Dawn.
.
.
.
.
.
.
.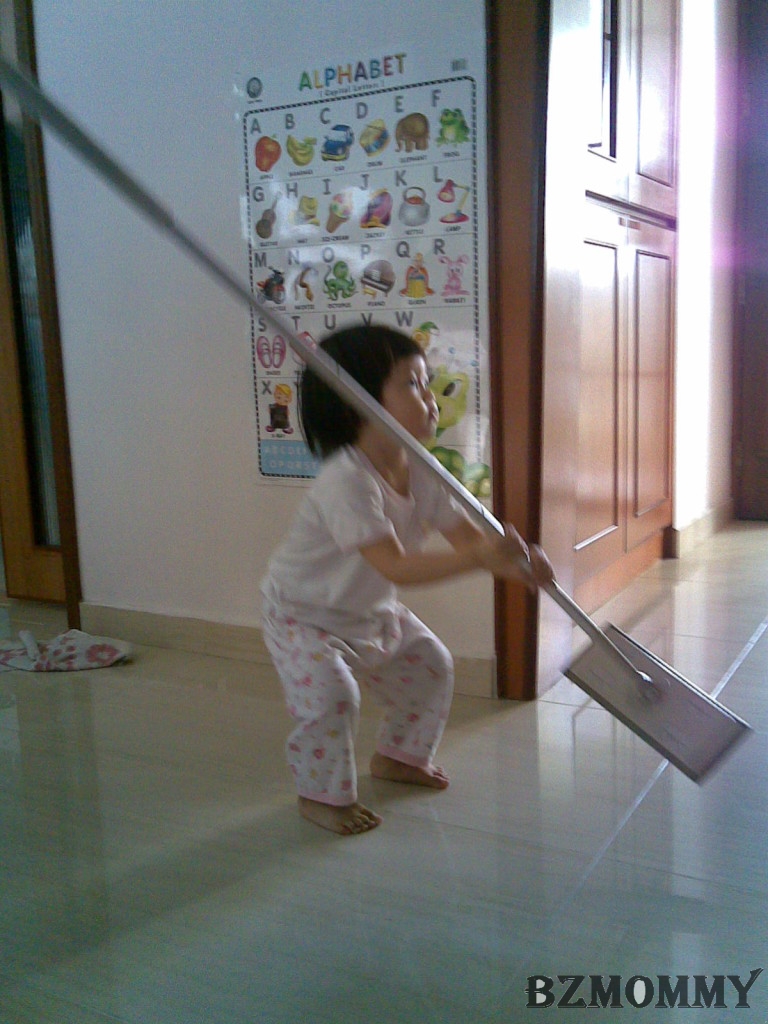 ↑↑ Look at me! This is the famous move which I learnt from the Master.  Master Wu Gui is he?

↑↑ I got you, you little ANT!

↑↑ I am ME, the Kung Fu Dawn Dawn.