Photos of food….and more food 😀
Went to Jang SHou Korean BBQ for lunch on Sat.  We reached the restaurant at around 1:45pm and it was not very crowded. After we placed our order, they started to serve us a whole lot of side dishes.  Felt like I was eating like those in 大长今.  If they serve the side dishes in those very royal kind of plates, I would have felt that I am the Korean king :p
The side dishes include the kimchi, and the side dishes are refillable.  When our meat arrived, the staff cooked them for us.  Service not bad!
The meat were delicious! Though some parts were not marinated well, where it was too salty, but overall the meat were just so good! The soup was hot hot hot! But I soon got used to them and I think they tasted very good!
The bill adds up to about $170 for 4 adults.  Very expensive! But at least the service and the delicious food made it worth the money.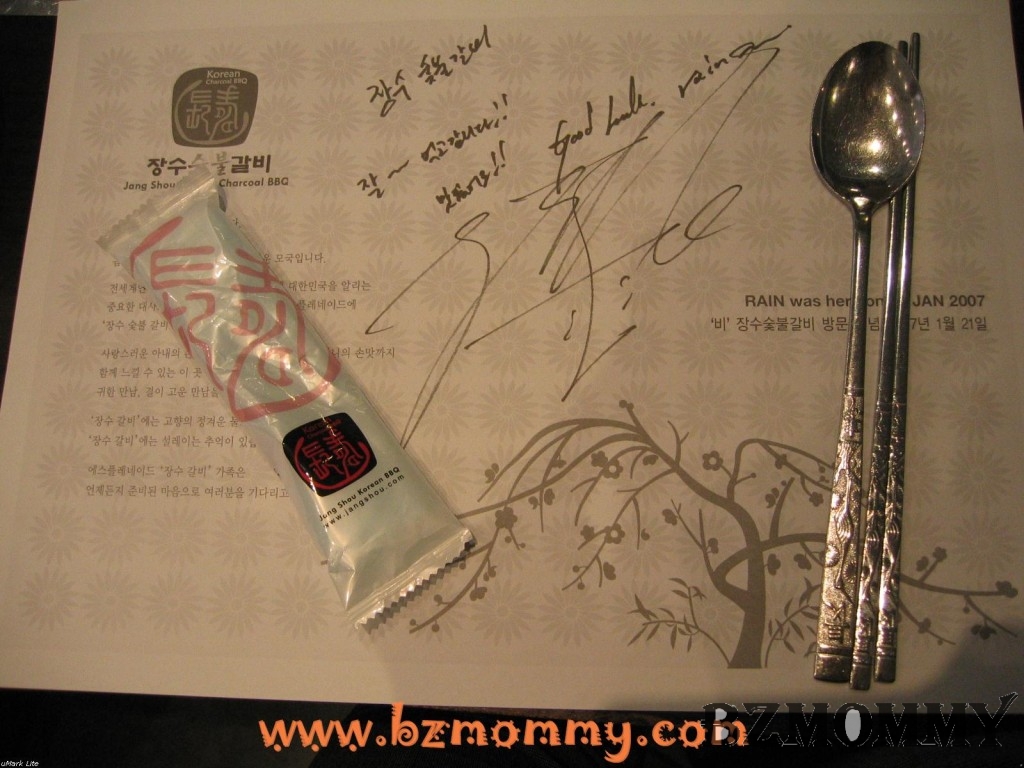 RAIN visited the restaurant when he was here in Jan 2007.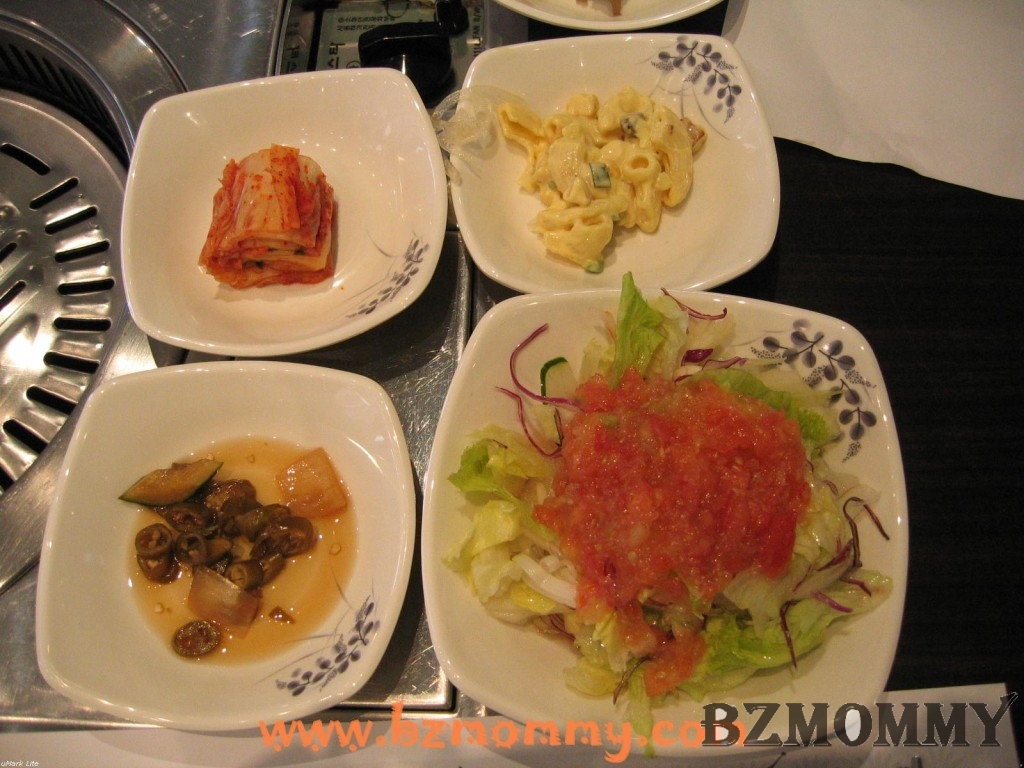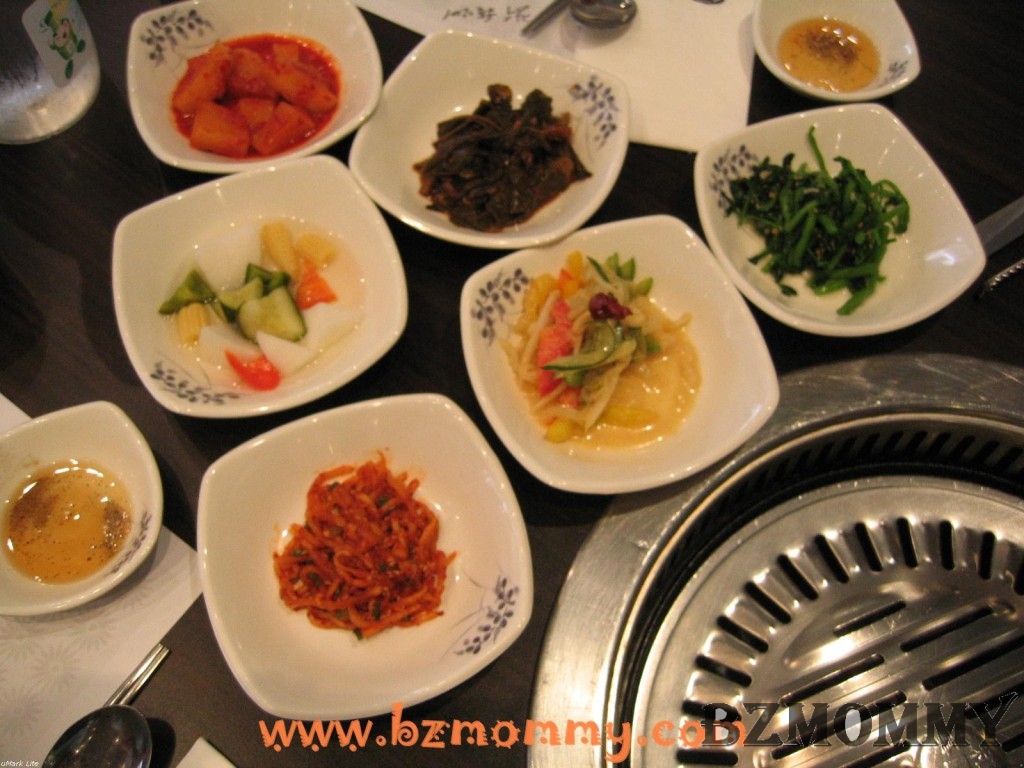 Side dishes!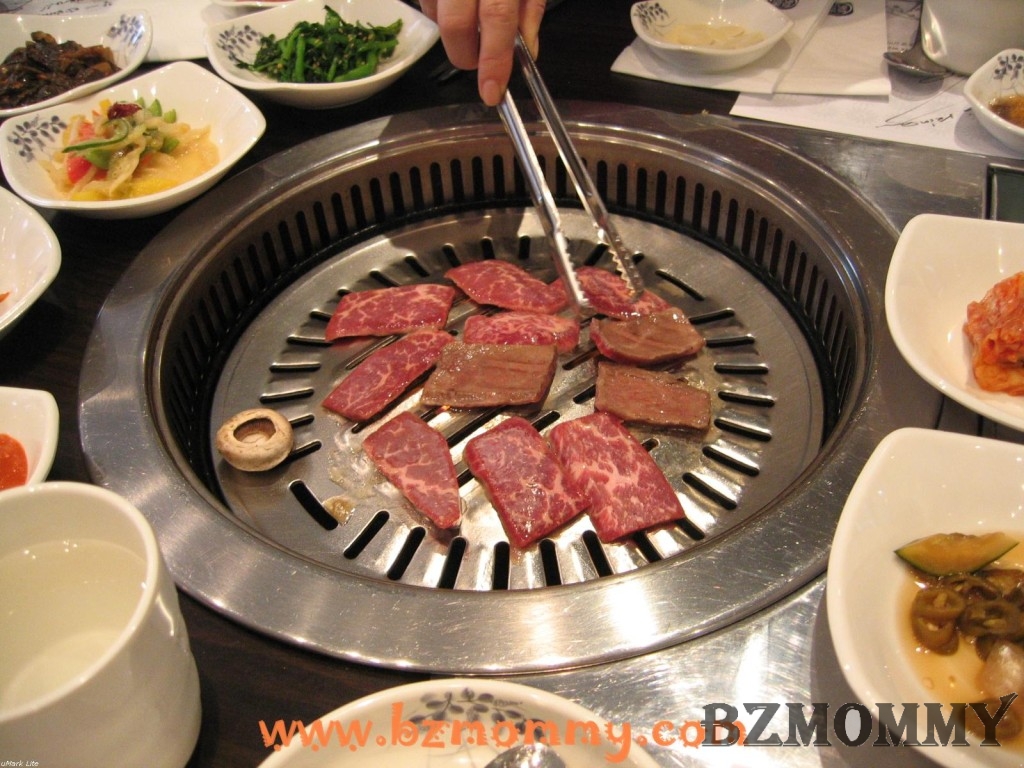 Delicious meat!
Spicy Soup and my own bowl of onions!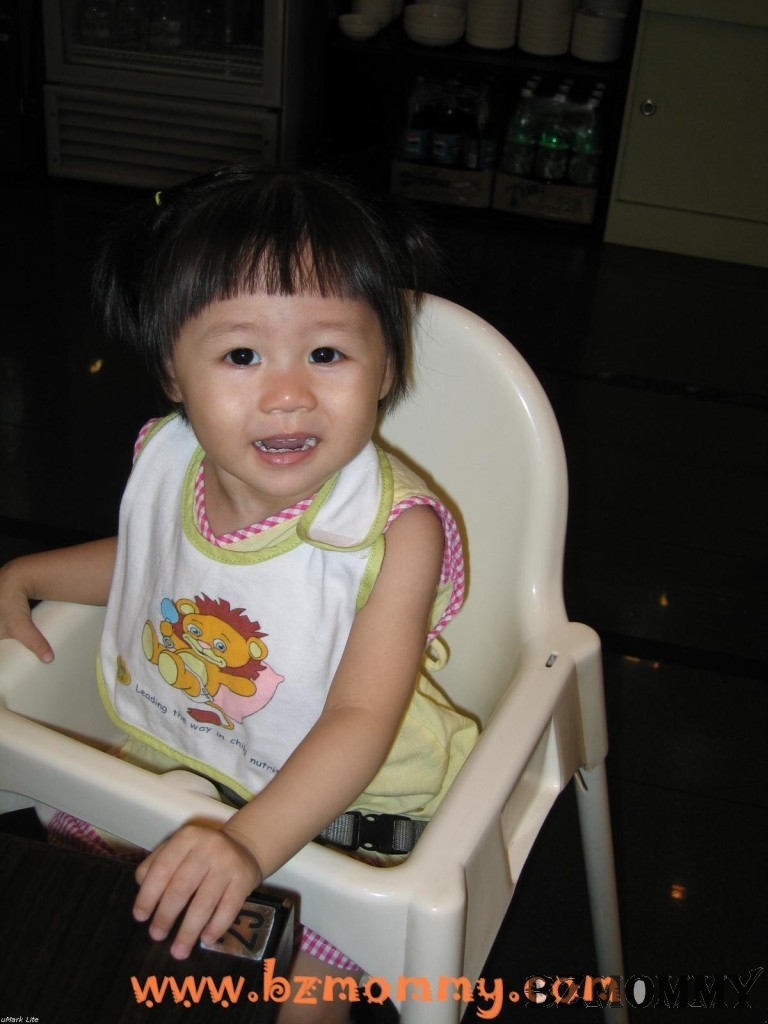 And Happy Dawn!