It's that season again and time to practice my skill.  Having to do it only once a year is really testing my memory on the steps.  I wonder how my mother-in-law does it?!
Getting ready the leaves….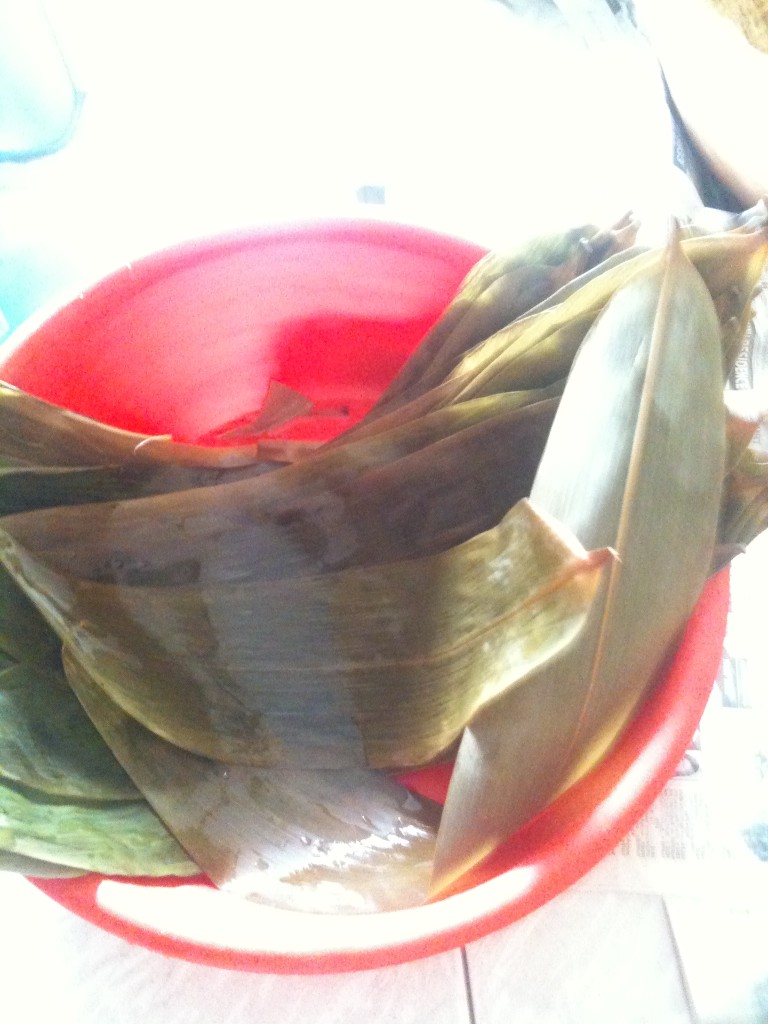 The rice…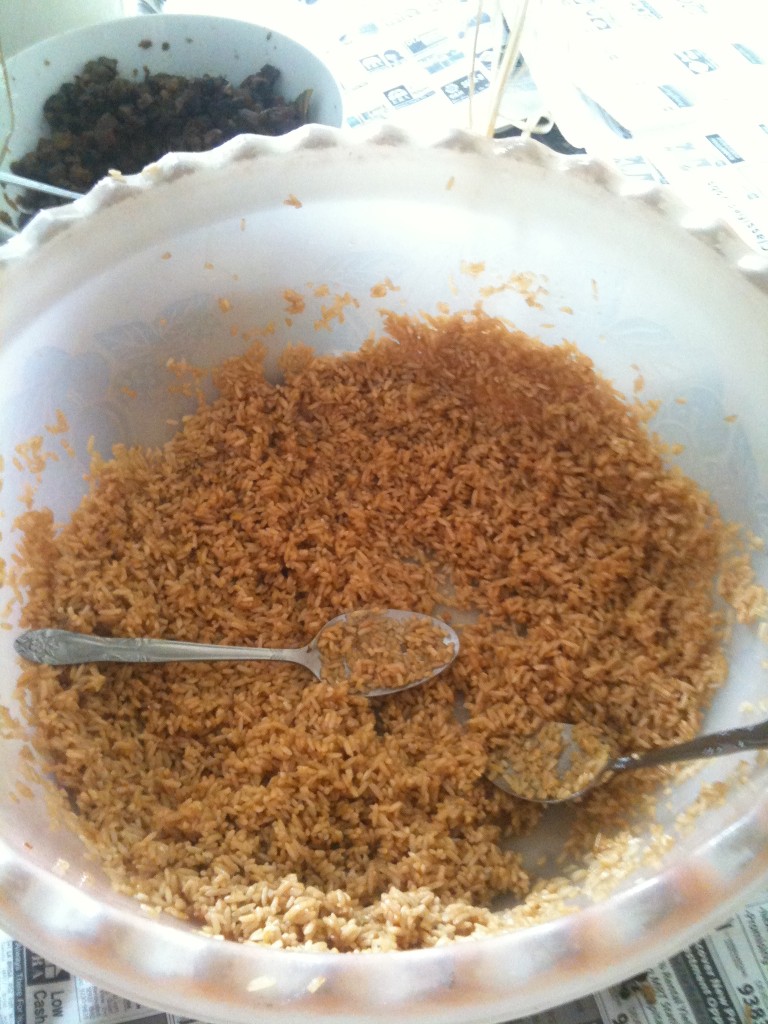 And the very nice fillings…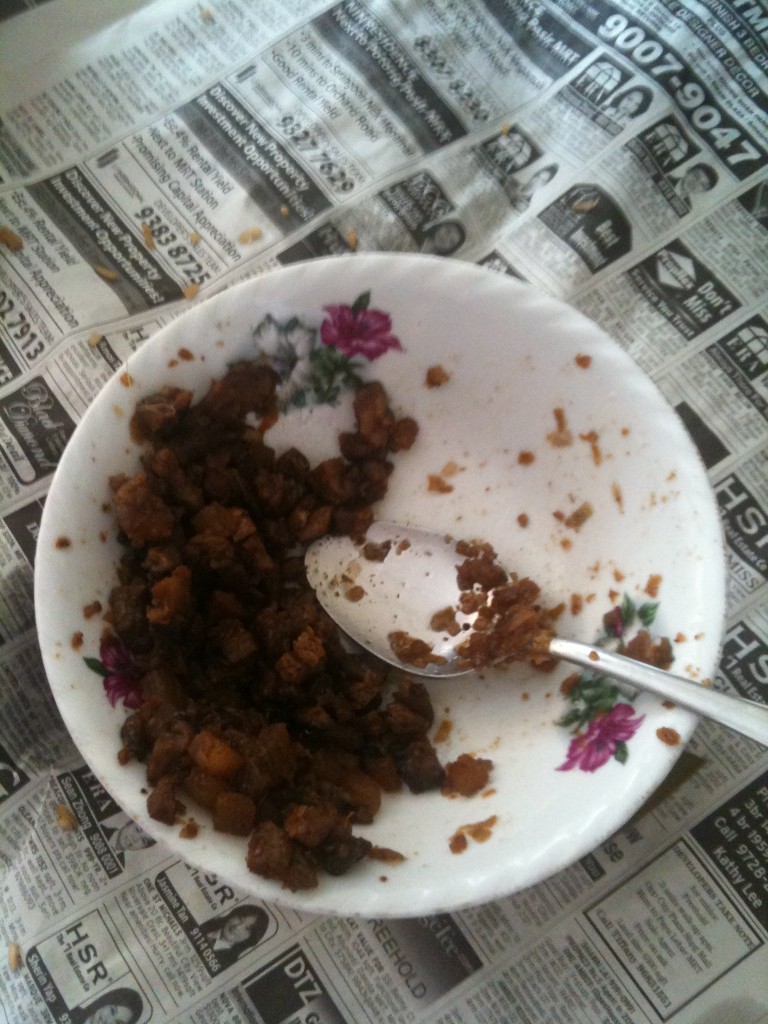 This is my branch of victory…succeed only after a few refreshers from my MIL.. :p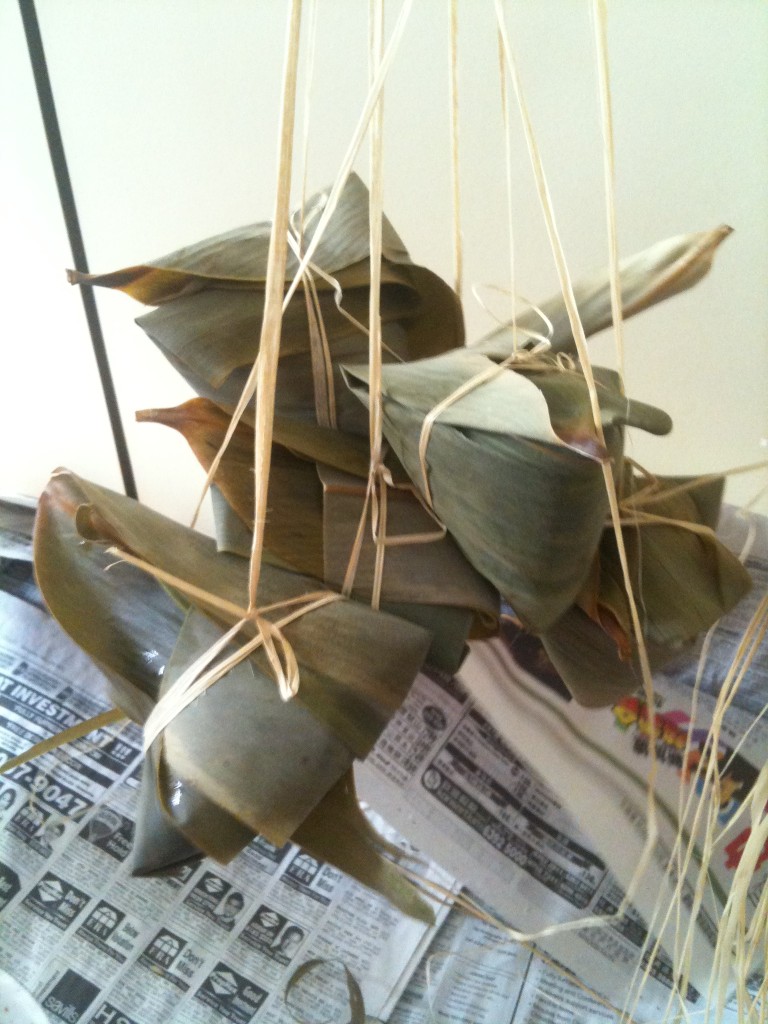 And this time round, we tied a red string over my work…so that I can see what to improve on after they are cooked.
Absolutely wrapped by me…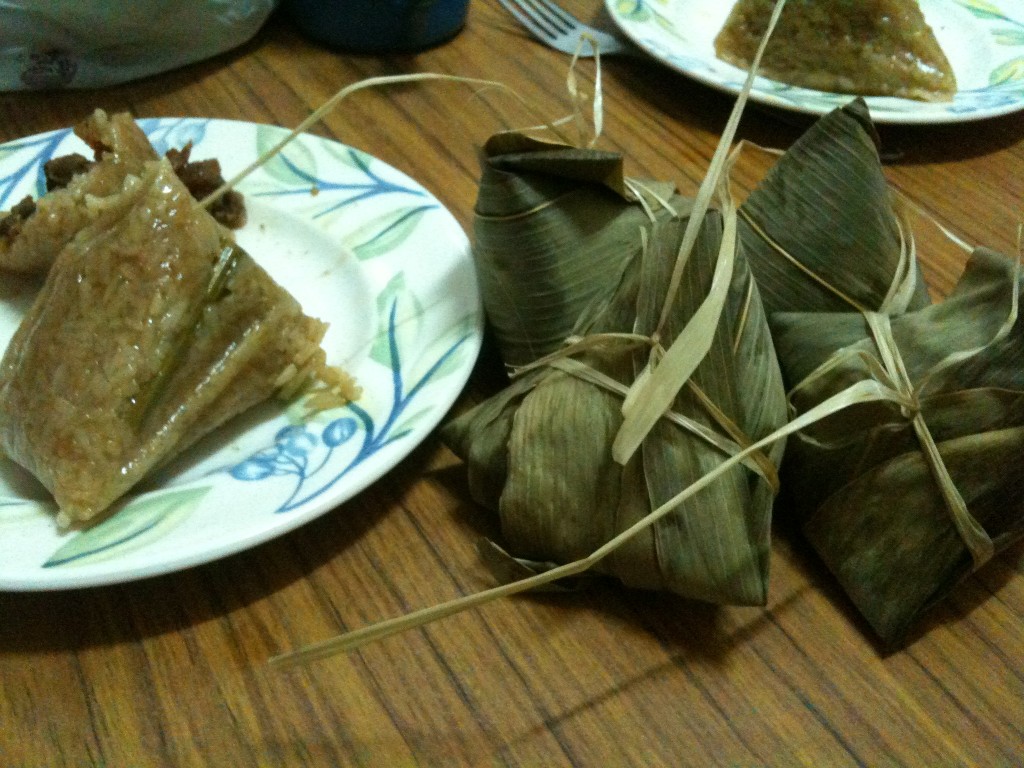 Dear commented that the rice are too thick at the corners, so I got to position them better next time.
I haven't quite learn the roles of preparing the leaves, rice and fillings, but had made more notes this year than previous.  Soon I will combine all the notes and make the Bazhang myself one day!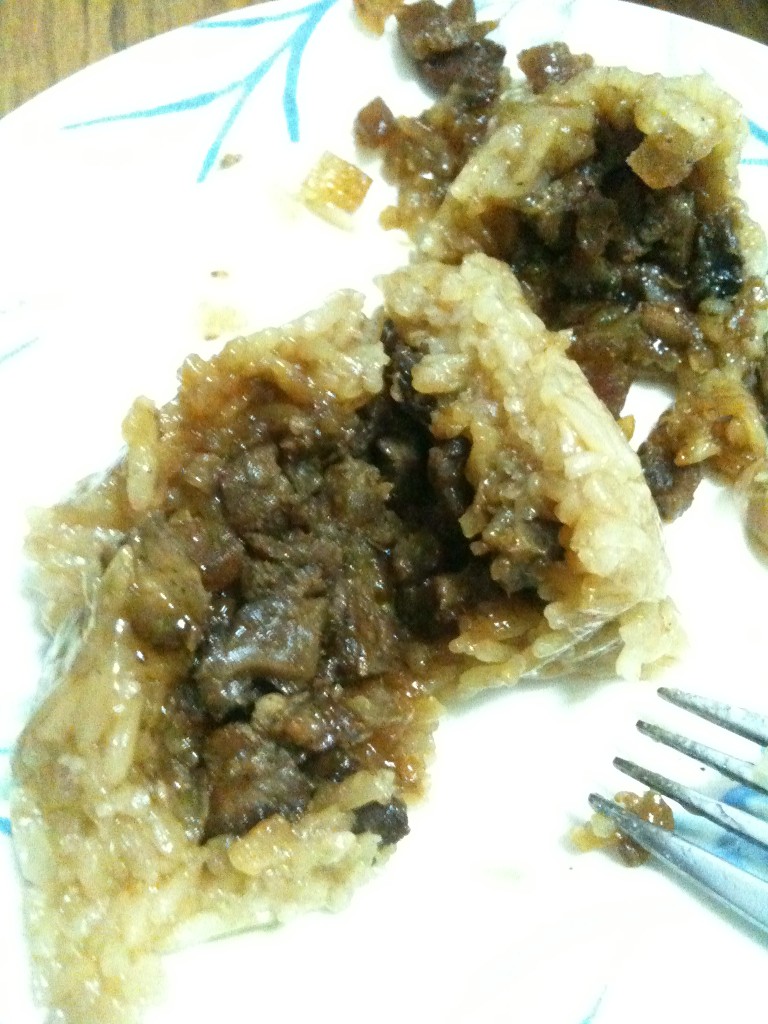 P/S : Pardon me for the photos as they were taken using my phone..hands were too oily to take out the camera 😀