The first time I see and know about hijiki, was in Ootoya Restaurant.  They served (and I think they still do) Hijiki Seaweed Rice and both hubby and myself fell in love with it.  We can go all out just to dine in  this restaurant, because this special flavored rice is not readily available in other restaurants.
It also seems that hijiki is high in nutrition and you can read more about the nutrition value of hijiki.
When I was trying to find recipes for Hijiki Seaweed Rice, Nami's recipe for Hijiki Salad came out from the search.  I tried the recipe and we love the result! Please do go to her page to view the full recipe.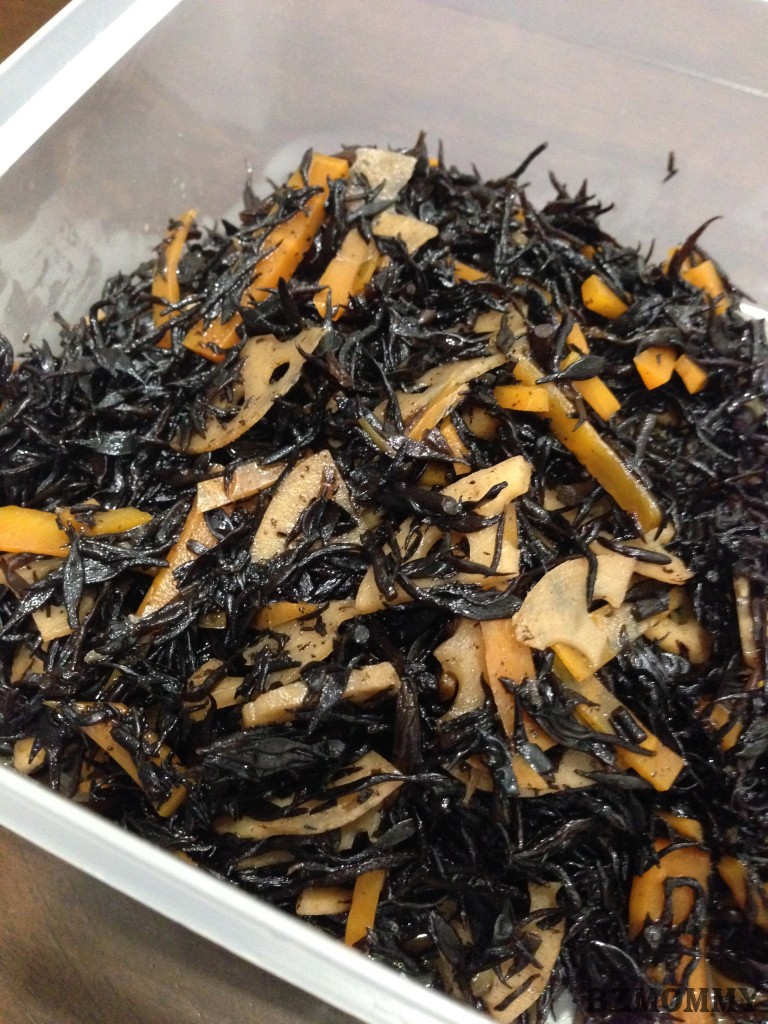 Hijiki Salad
Author:
Adapted from Just One Cookbook
Ingredients
30g dried hijiki - I bought from Daiso
1 carrot
1 part of lotus root
A little oil
3 cups dashi - I used instant dashi powder
Seasoning
6 TBSP mirin
3 TBSP sugar
6 TBSP soya sauce
Instructions
Soak hijiki in water for 30 minutes. Water to cover all hijiki.
Drain the hijiki after soaking. Wash the hijiki under running tap. Set aside.
Remove the skin for carrot & lotus roots and shred them into thin slices - I use a normal manual vegetable shredder.
Prepare Dashi and set aside.
Heat oil in a pot and add carrot & lotus root. Do a light fry.
Add hijiki into the pot and mix well with the carrots & lotus roots.
Add dashi and let it boil - make sure dashi cover most of the ingredients in the pot.
Once boil, add in all the seasoning and mix well.
Simmer with cover for 30-45 minutes.
Remove the cover and let it continue to simmer. The aim is to reduce the sauce until you can see the bottom of the pot. Once this is done, it's ready!
I use a shredder for the carrots & lotus roots instead of cutting them into thin slices or strips because it's so much faster for me.  To me, the shape of the carrots or lotus roots does not matter much as after 40 minutes of cooking, it will just "blend" into the pool of hijiki 😀
This dish can be kept in an air tight container and into the fridge. We usually keep it for about 5 days. We add this into our lunch box, or to make hijiki onigiri or to mix into rice to become hijiki seaweed rice!
Example of my simple lunchbox – hijiki and korean fried fish cake.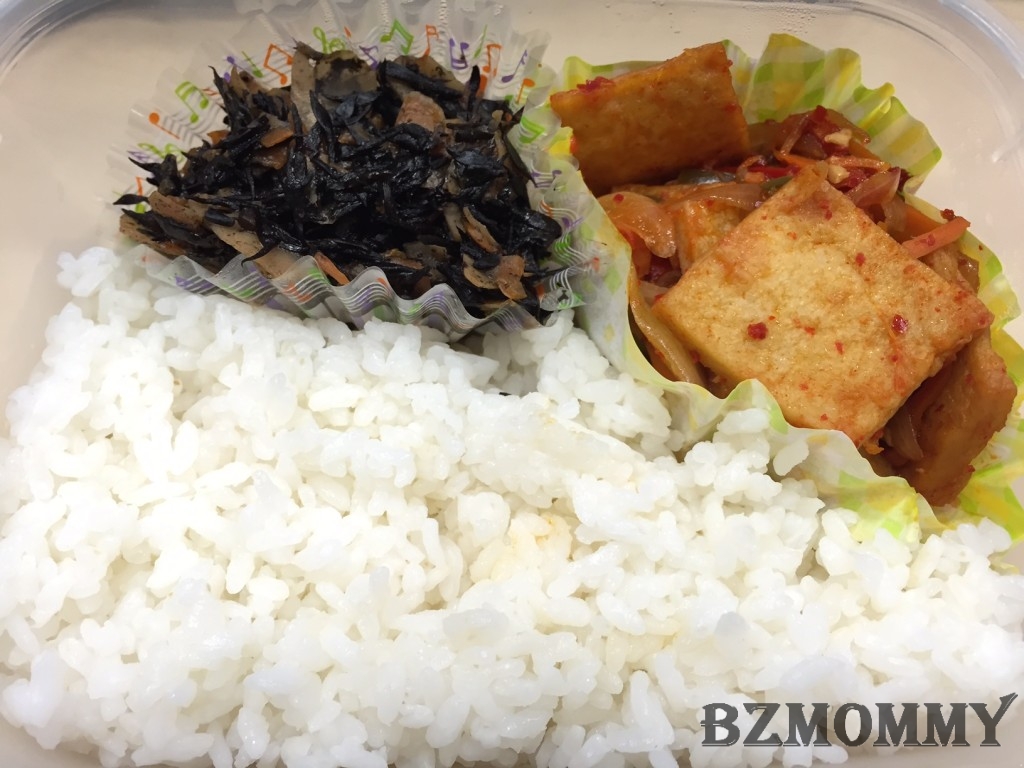 How about some hijiki onigiri? 🙂