Have you heard of Travel Smart Rewards? If you have not, read on!
I thought this was a "scam" when I signed this up last year. The reason was because there wasn't any money credited back to my EZ-link card even though I received emails and report summary that I had "earned" a certain amount of money.
Just a week ago, I realised that I had been missing out those money which I "earned", all because I went to the wrong machine! There wasn't much information on how the redemption should be done, so I am going to show it here!
How this rewards works : You earn points by taking train trips all day during a weekday (Monday to Friday) using the EZ-Link card registered in Travel Smart Rewards.  If your trip is during the designated off peak hour, you will get more points. Weekend and bus travel does not count. You can read up more in their FAQ.
So in simpler terms, you basically do nothing much in order to earn points.  You can follow your usual travel patterns and likely to get some rebates back.
As for how to redeem the money, this is what you can do.  Based on my personal experience, the money rewards will be ready for collection on the following month. For example, amount accumulated in April 2015 was ready for collection from 16 May 2015.
Go to the TransitLink Machine – these are those standalone machines, which are not the same as those big ticket machines. You will see the screen as below when you approach the machine. There will be a "INSINC Reward" button on the screen.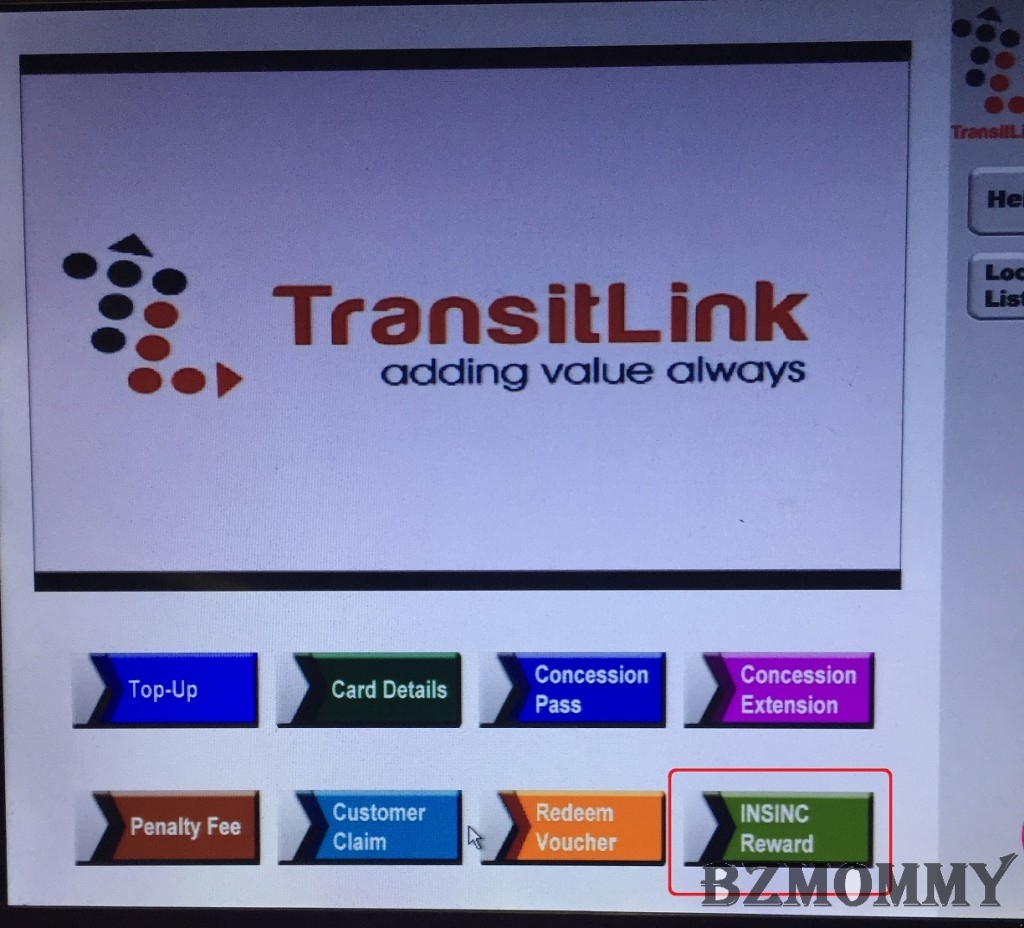 Place your EZ-Link card on the designated area and click on "INSINC Reward" button and it will bring you to the next screen.  If there are no rewards to claim, it will simply prompt that there are none.  Otherwise, the following screen will show the total amount available in the card.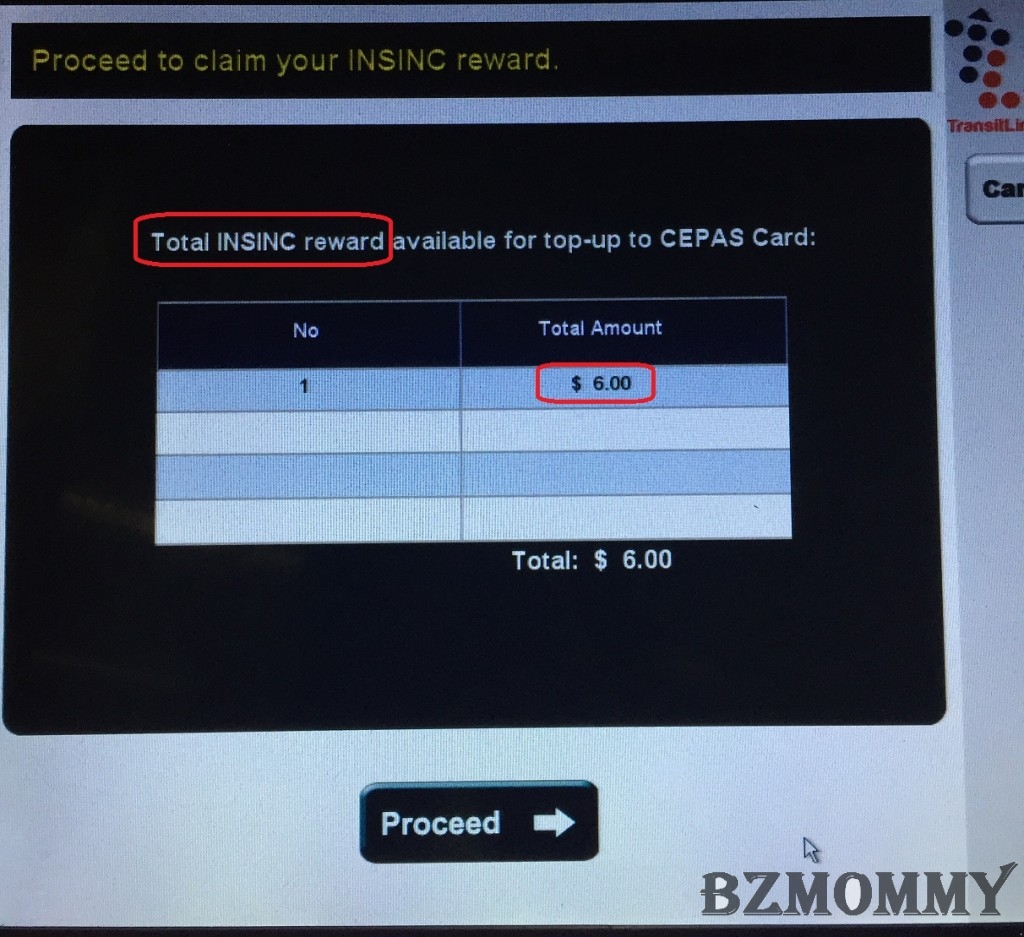 You can click on "Proceed" if you want to claim the reward and it will top-up into the card.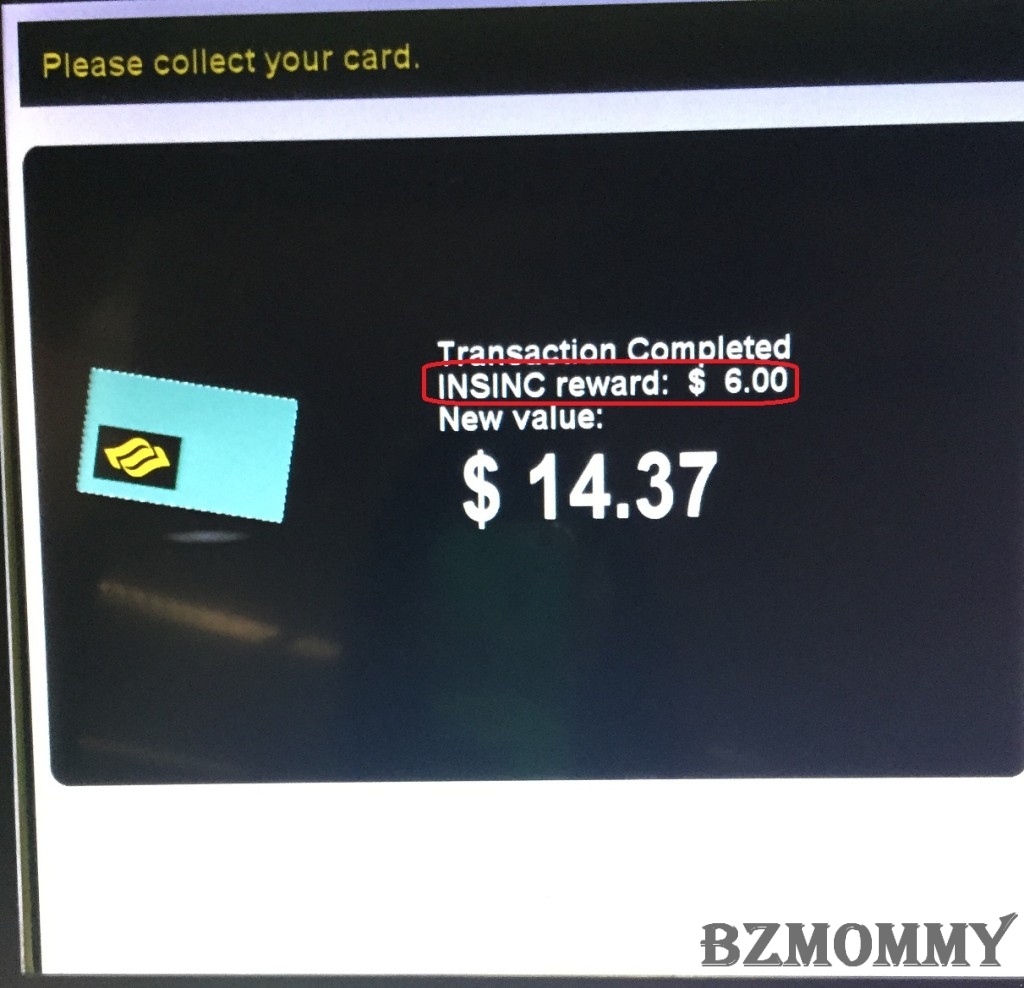 $6 as a rebate and for doing nothing extra – is indeed a good reward.  And I have pending $10 for my May travel!! Not bad, right?!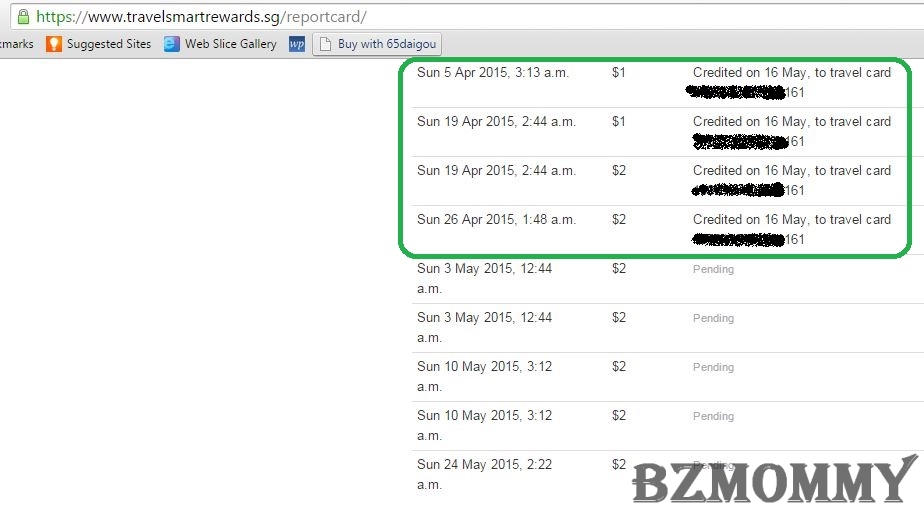 Try it if you travel frequently by the train on weekdays! Sign up here!
Disclaimer : I get referral points if you sign up using the links I had provided.  It is a nominal amount but it does help to motivate me to provide more useful contents in future. 🙂