Finally a little time to do a little post..It's been a tiring 1.5 weeks!
Eva's birth story –
22 March 2011 (Tues) : Went for my gynae appoint, the scanned weight was 3.1kg.  Told Dr Fong that I want to try for induce.  Reason?  Do not want Eva's birthday to fall on 1st April or the Qing Ming period.  Besides, I am getting very tired with the weight that I have to carry.  The anxiety of when and how labour will start also started to be more tense at home..so it's better to get Eva out with a scheduled date.
24 March 2011 (Thurs) : Tried to clear all pending work and handover. Left work on the dot. After dinner and washing up, finished the rest of the packing.  Brought Dawn back to Jurong and Hubby brought me to Jurong Point to eat Mos Burger :p Was craving for their fish burger and Carl's Junior Onion Rings, but by the time we reached, Carl's Junior was already closed.  So we settled for Mos Burger and took a cab from Jurong Point to Mt A at about 10 pm +
11pm : Reached Mt A.  Wanted to sit at the registration area to wait for 12am, but was asked to go up to the delivery ward.  Was concerned whether I will be charged another day and they assured me no.  The nurses in delivery ward were nice and told us that they want to settle me 1st as later 12am there will be alot of mothers coming in..haha!  But they reminded my hubby to only do admission after 12am.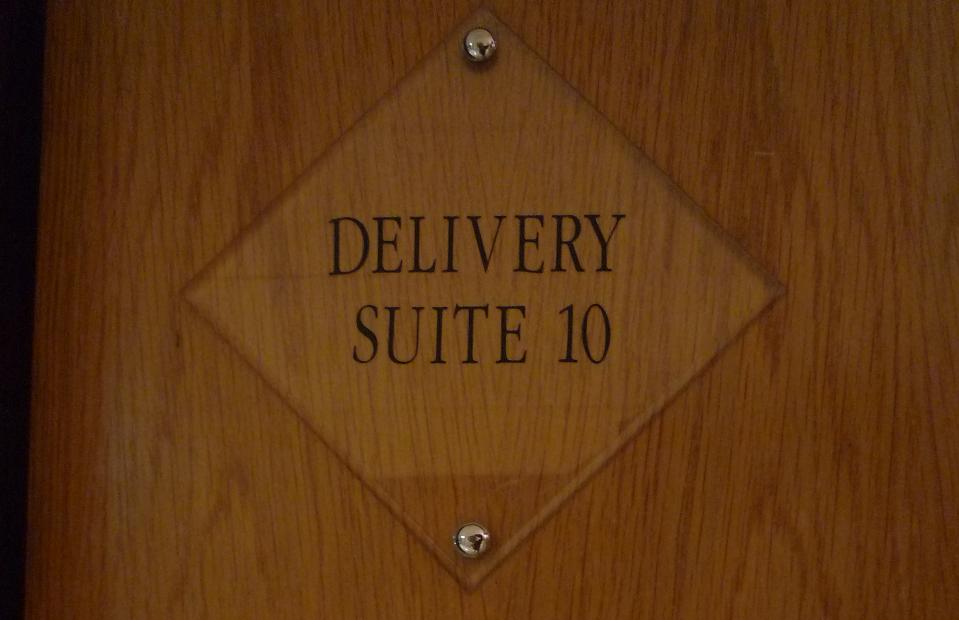 11pm-12am  : was asked to change, check urine, strapped on CTG machine, asked about my medical history and administered Enama, was asked to hold at least 10 mins, but couldn't even hold for 5mins and rushed to the toilet. :p
25 March 2011 (Fri) 12am : Nurse administered the induce tablet, told me that baby's head still quite high.
1am – 7am : Couldn't sleep, maybe because of the anxiety, maybe because of hubby's snoring (hehe).  Didn't feel any painful contraction like Dawn's time.
7am – 9am : Was served porridge for breakfast (better than Dawn's time! Was only given biscuit and milo!), Discussed with hubby whether we should go for cesarean if Dr Fong says there's no dilation at all (as I did not feel any painful contraction).
9am + : Dr Fong came, checked me and told me that I am 3cm dilated! And I can go for natural birth and baby will be born today! Then he wanted to break the water bag, I was like, HUH, no, I haven't get my epidural yet!  Dr Fong insisted and asked nurse to passed me the gas and he broke the water bag..Felt the gush of water coming out…no pain la…hehe
10am + : The doctor who administer Epidural finally came.  I still wasn't feeling much painful contraction but from the CTG machine I can see that the contraction had became more.
1.30pm : Time past so slow, heard alot of baby cries and wonder when's my turn.  The CTG machine showed that the contraction is getting more intense and more (the bottom waves @ the paper)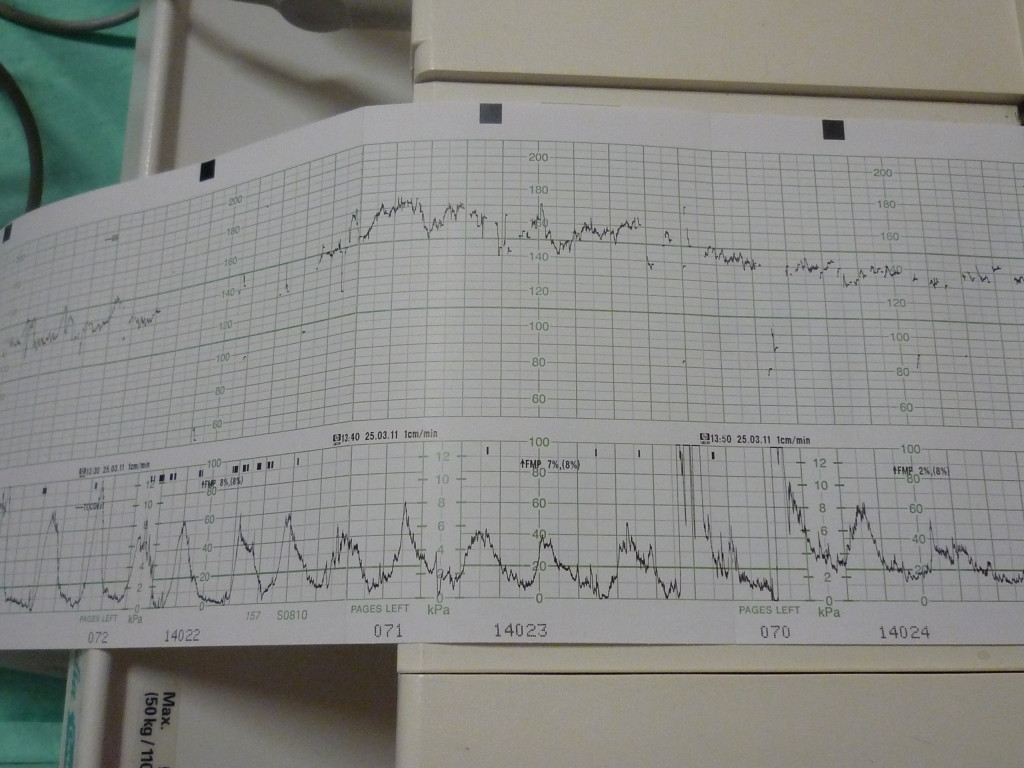 2pm : The nurses came in and started to prepare the equipment.  They also started to prepare me and asked me to try pushing a few times to see whether my pushing technique is correct.
210pm : Dr Fong came and dressed.  Asked me to hold on while he dressed..haha!
218pm : 2 waves of contraction with 2 pushes each waves, Eva is out! 🙂  Hubby was standing on my right and holding on to my shoulder, encouraging me.  He later said that it's very amazing to see Eva's head came out first, then shoulder, then the body. 🙂  I felt a great relieve from my tummy after Eva's legs were out. The feeling was quite shiok! 😀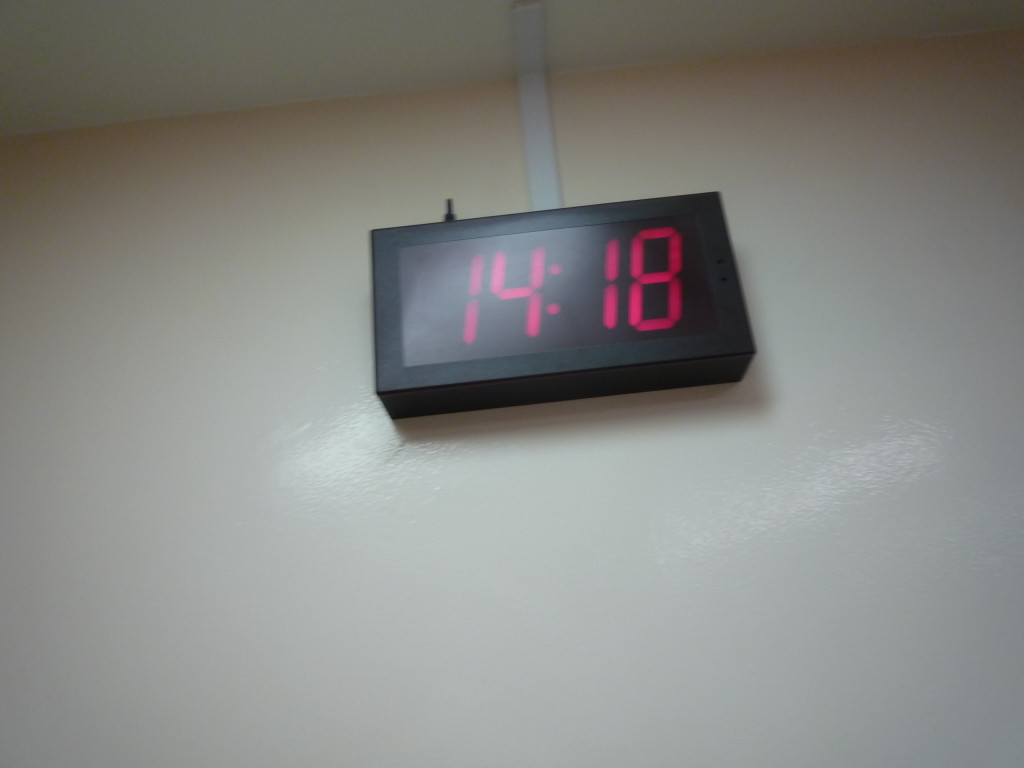 Meet Eva!
Crying…..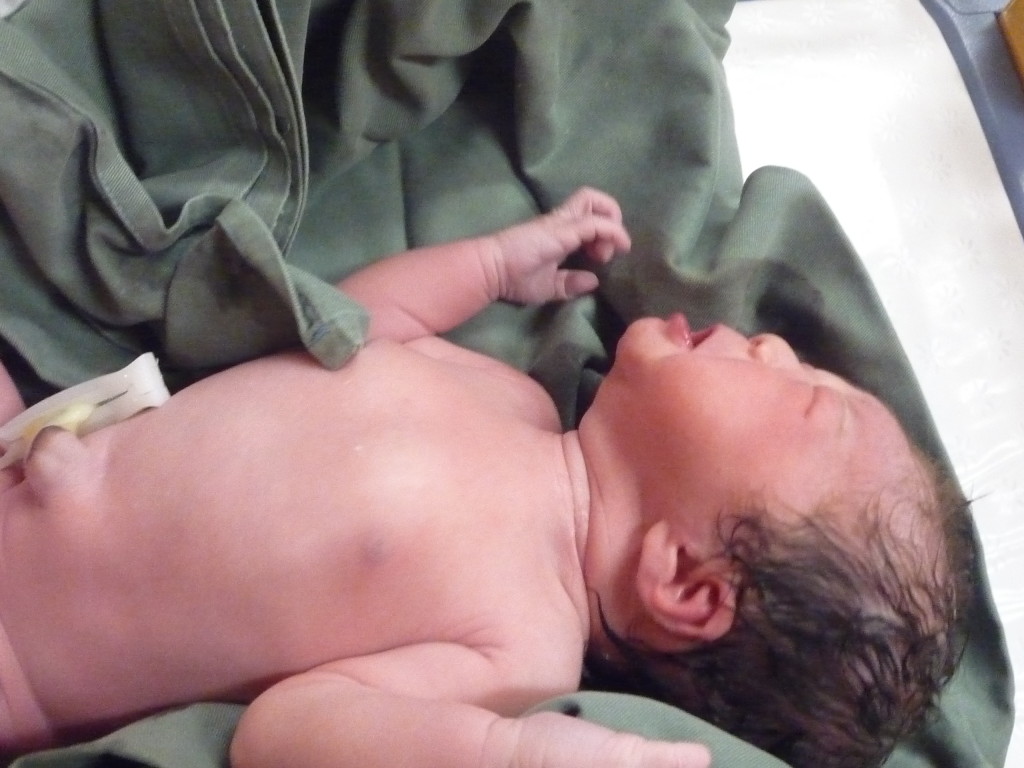 Still Crying….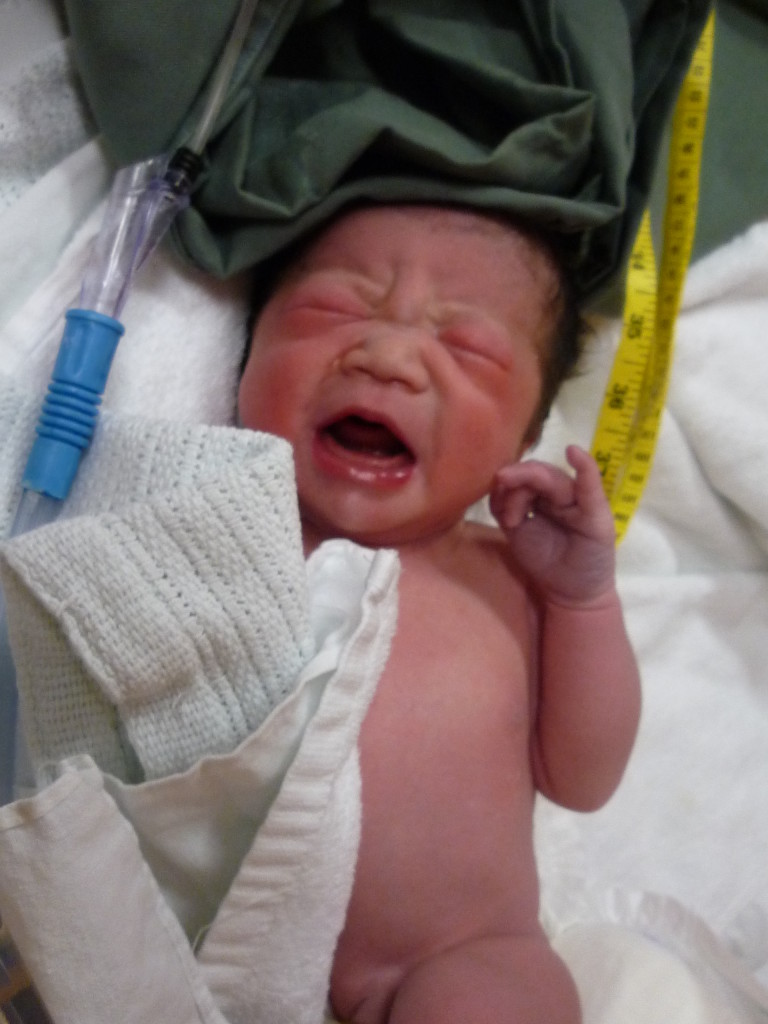 Wrapped liao still crying….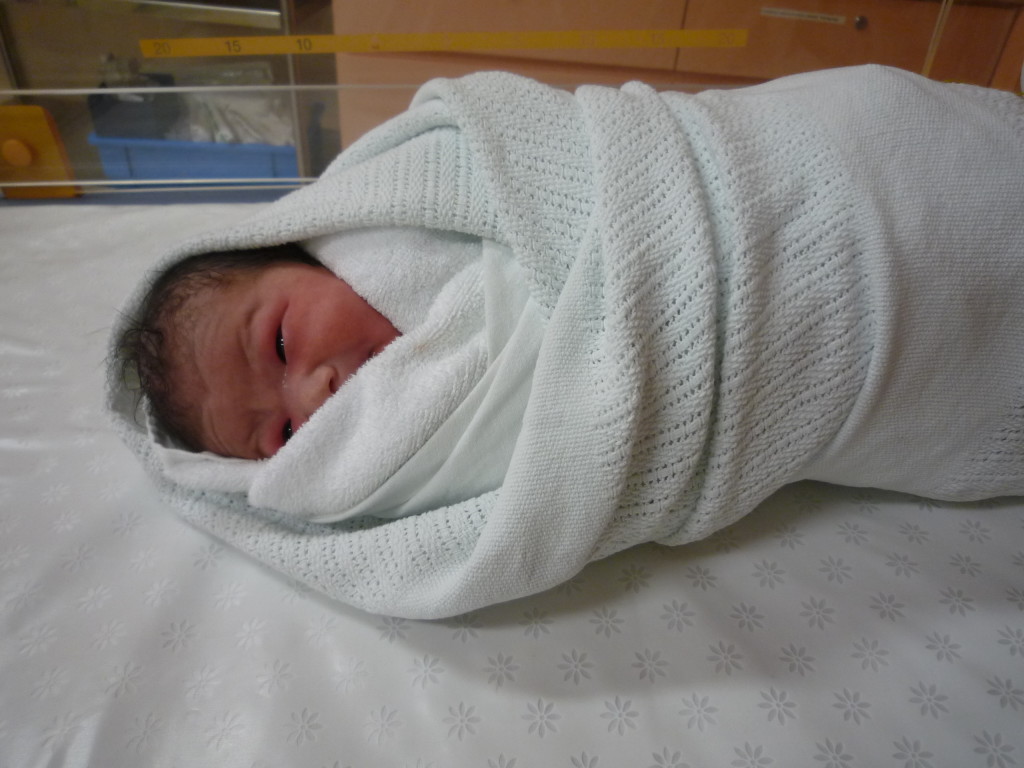 Eva weighs 2.86kg, length at 52 cm.  Dawn was 2.6kg and 48cm at birth. Heh!