When I came back from Japan and was walking though the streets of Singapore one day, I came to realise that I had missed out a big part of Singapore. Partly because I had lived in Singapore since birth and the tendency to say "Singapore is small and boring" was much influenced and perceived.
So I was walking from Suntec City back to Raffles Place MRT Station; and the usual way for most people was to walk though the CityLink underpass where there are various shops lining through the tunnel. I guess this is the usual case because the weather here is too hot to bear most of the time, plus the fact that shopping is the common activity in Singapore.
Instead of walking the underpass this time, I took the "sunny" way and  walked passed the The Civilian War Memorial.  And it hit me at that moment that I almost forgot of its existence.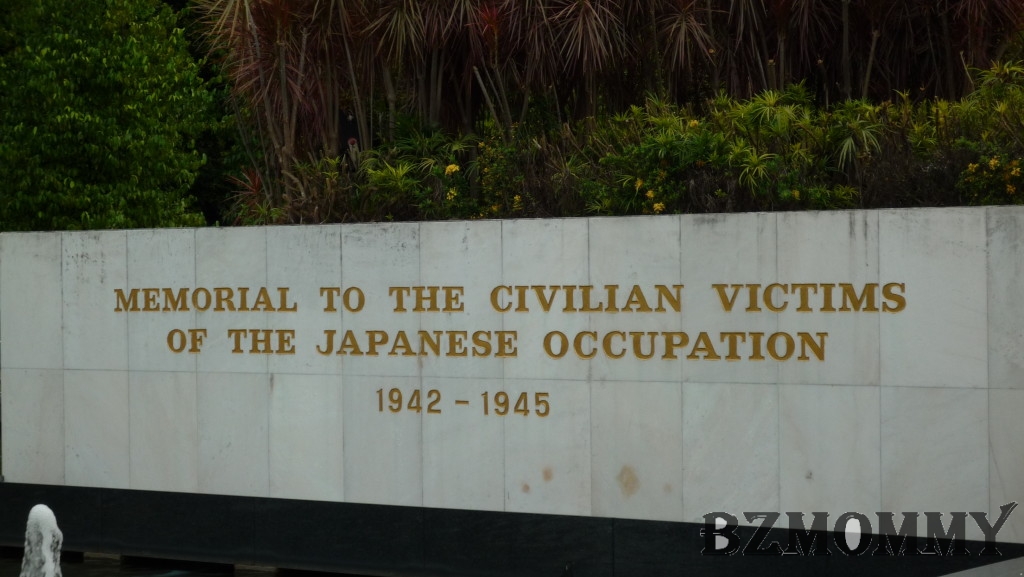 I remembered I learnt alot of this during my school days of Social Studies and History subjects. This forms a very precious part of our history.  Wonder how many youngsters still know the existence of this?  The images or experience of war could be something so far away from our generation but can you imagine the pain that our forefathers had went through? Selfish thought, but I really do wish that I never have to go through war of any kind in my lifetime.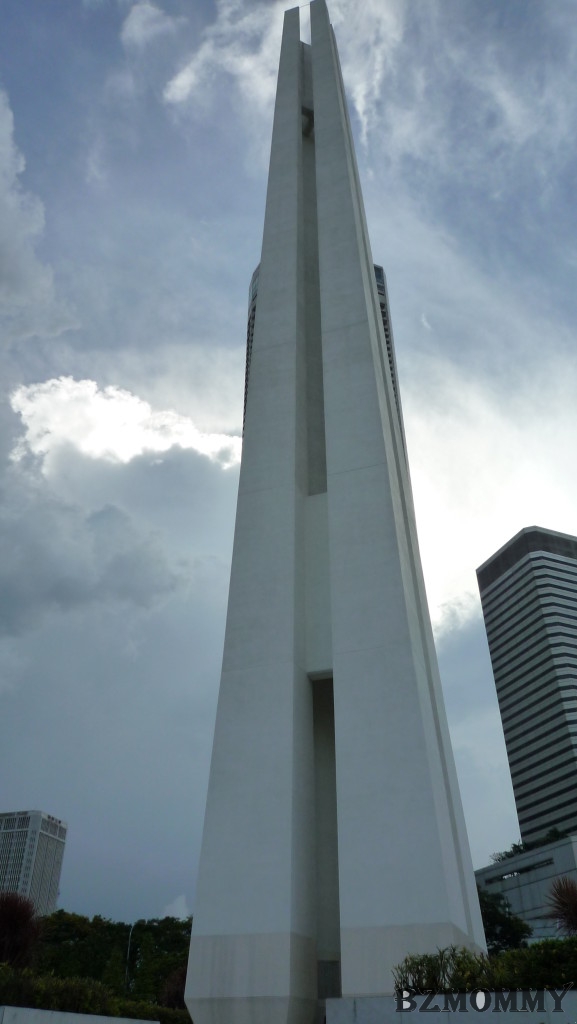 This is the very tall memorial.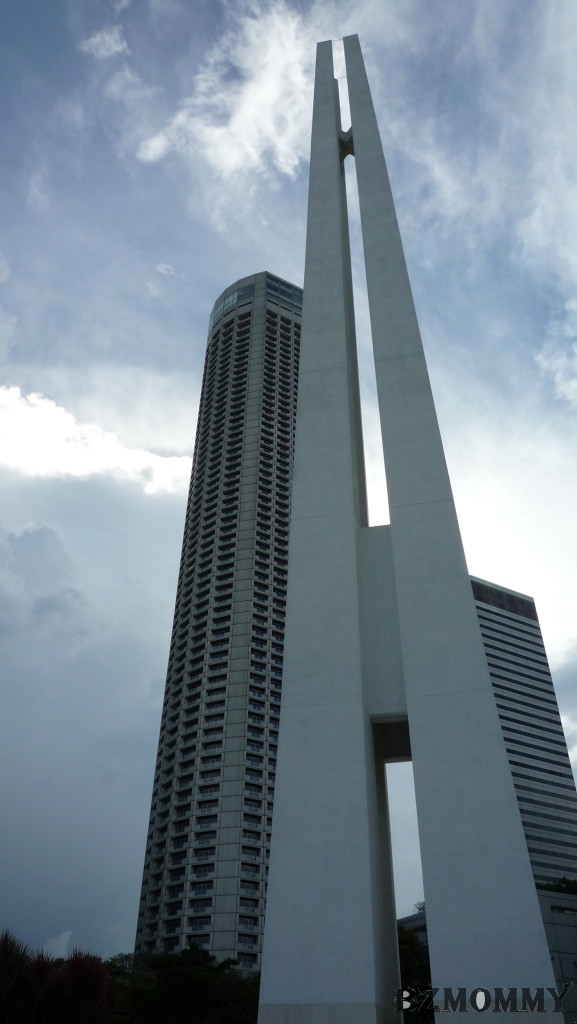 And picture captured with Swissotel The Stamford at the side.