We noticed that the Skinny Pizza at Raffles City is always packed. And so we thought it must be something so nice that we have to try too!
The pizza are served in a big pan, the crust is thin and it has alot of vegetables on top of the pizza.  We do not quite like it as we still prefer the normal pizza. Furthermore, the pizza has to eat while it's hot or it became soggy.  It's quite challenging to have the pizza while it's hot with a kid around.
We also order the mini burgers.  Thought that Dawn will like it…
But the meat was overcooked…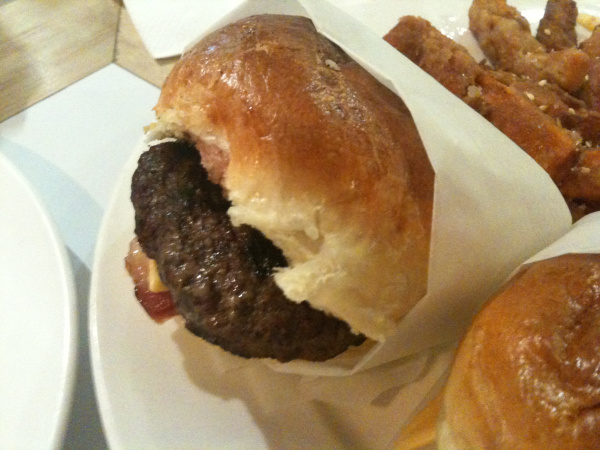 I think we won't visit this again.  The service is great, but the food is not worth the price.