Friends met up for Dear's birthday and the chosen place was Mad for Garlic @ Suntec.  I came to know about this place via those coupons websites but had never try it before.

The cover page of their menu…not sure about you, but the 1st impression that jump upon me was DRACULA-S!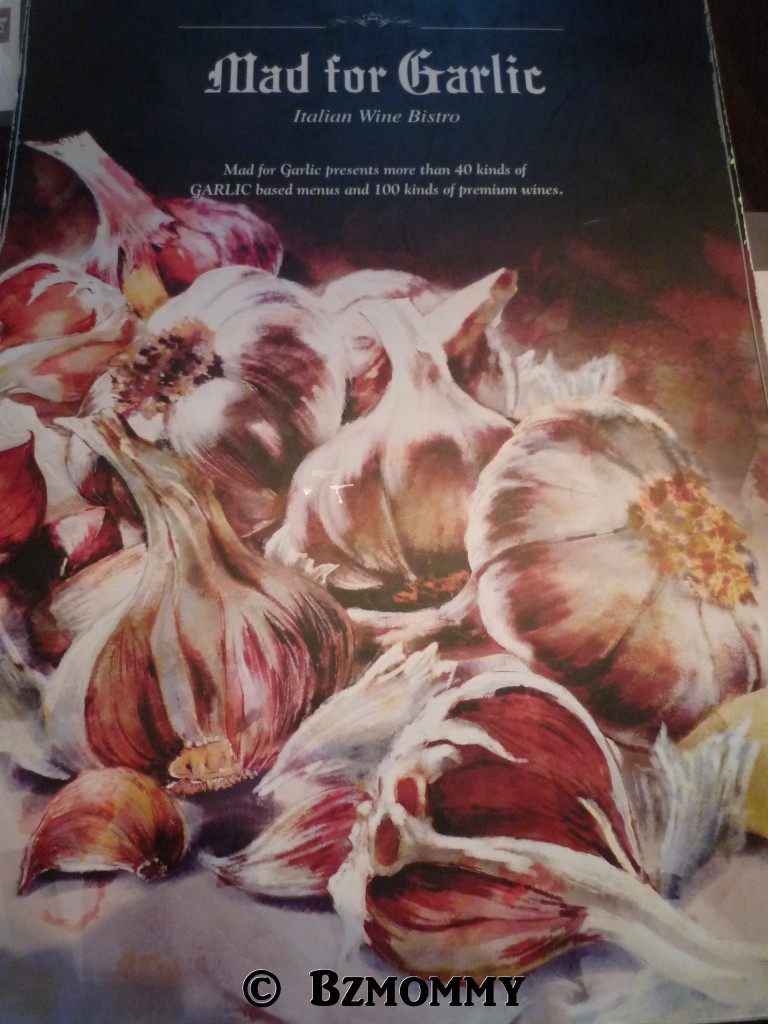 The menu items were also on the paper place-mat.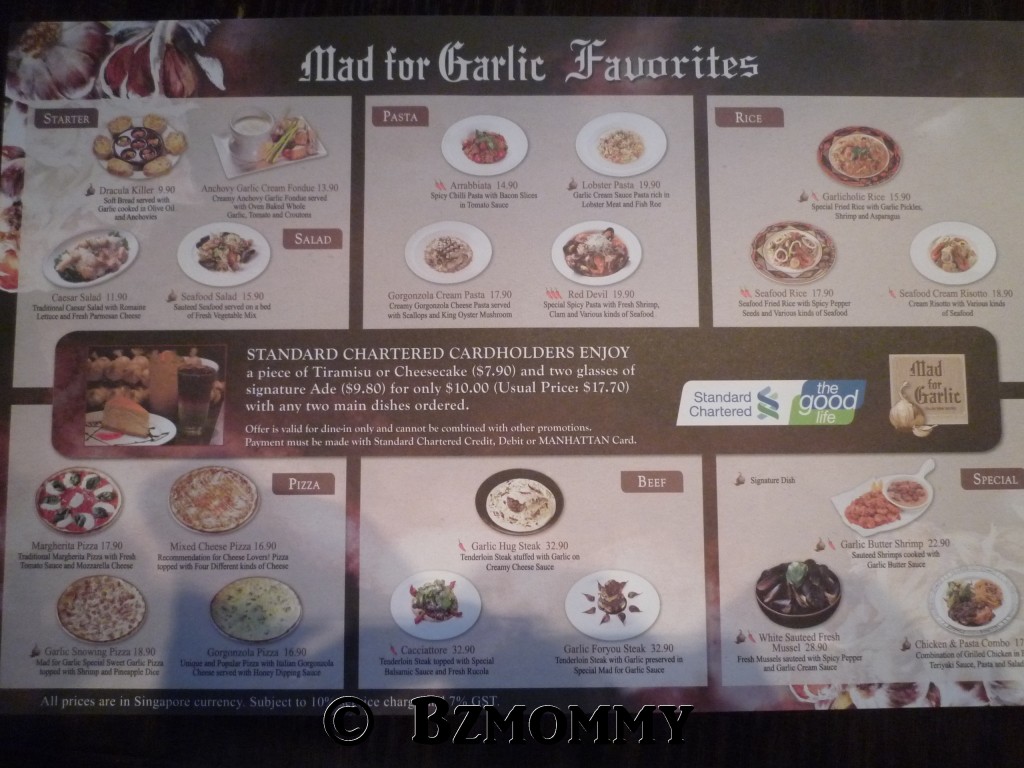 We ordered the Garlic Bread Tower.  They brought the bread in the form of a "Tower" shape and mixed the garlic spread & cut it in-front of us.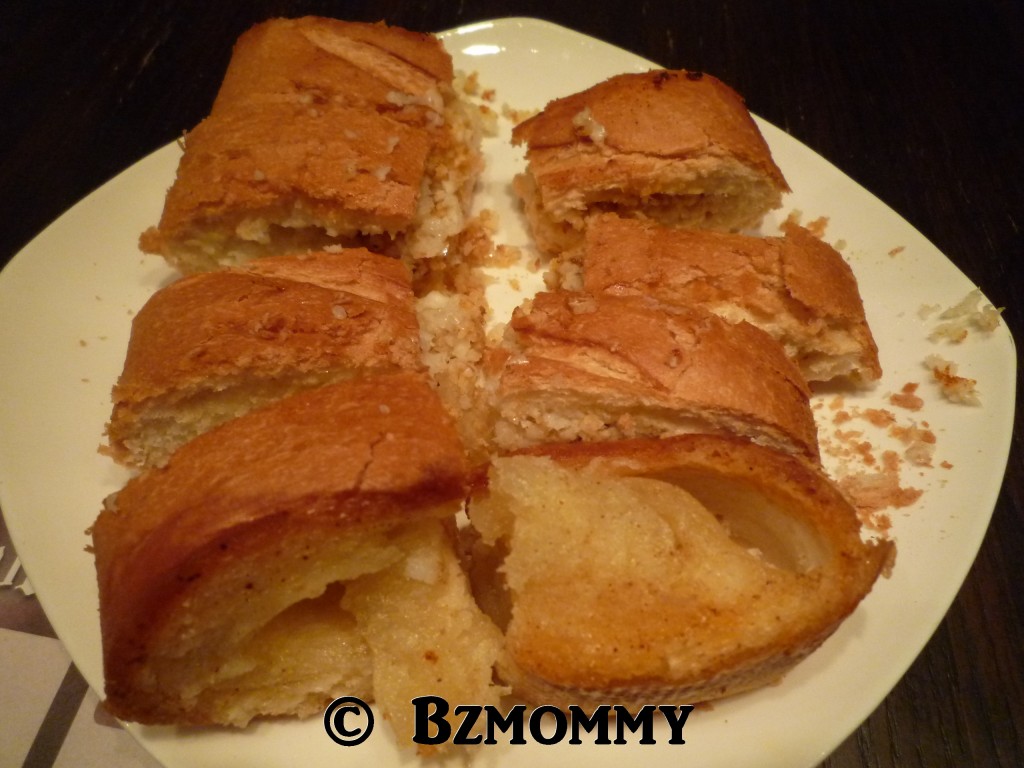 A-little messy due to the crust and also we requested them to cut it to 8 pieces instead of 4.  Dawn love this, probably because of the crust.
A free pizza exchanged by Bernard, Garlic Snowing Pizza.  I think it's the best food out of all those we had ordered. It tasted sweet and there are small little whole garlic on the pizza.  The sweetness is just right and it's yummy!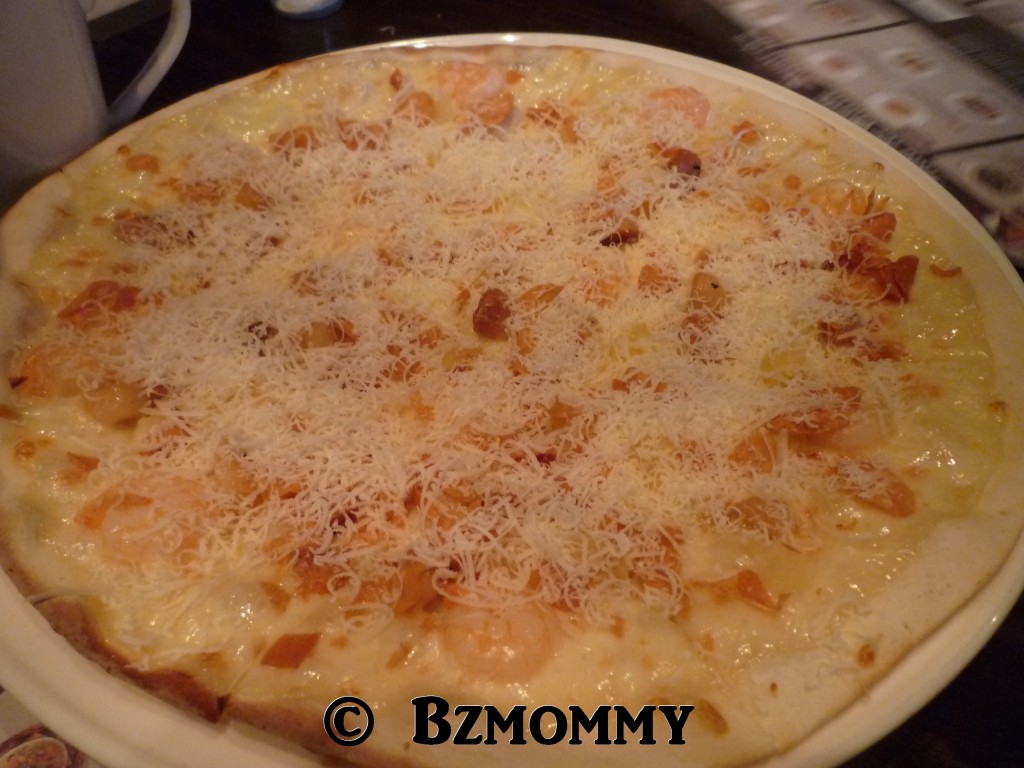 The Gorgonzola Pizza with honey dip…I am not a fan of fermented cheese so didn't quite like the taste.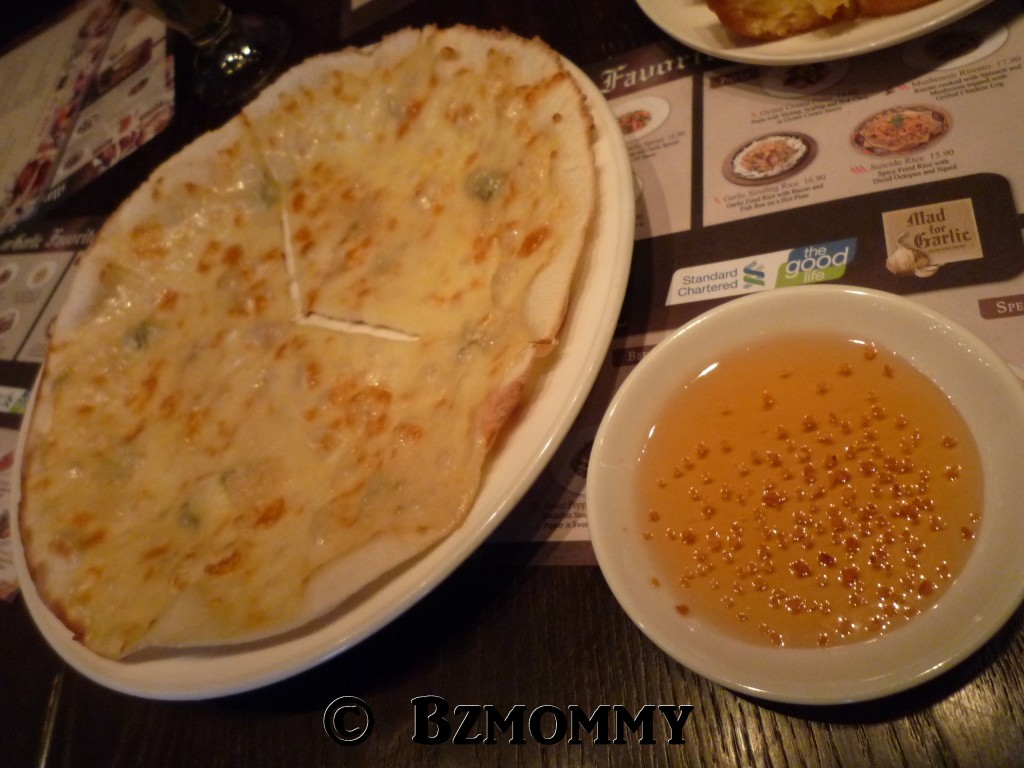 Lobster Pasta, So-so only, maybe because it was cold when I finally manage to eat it (was feeding Eva).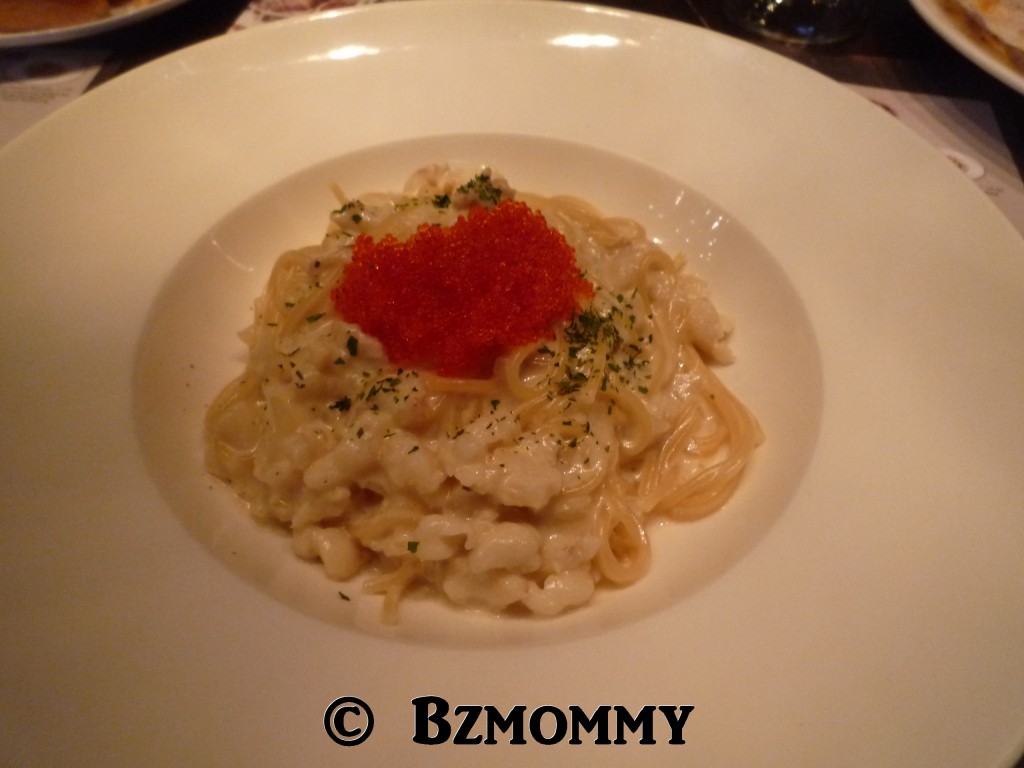 Garlic Sizzling Rice…Bernard gave me a spoonful to try, and it tasted great even when cold.  The fried garlic is fragrant!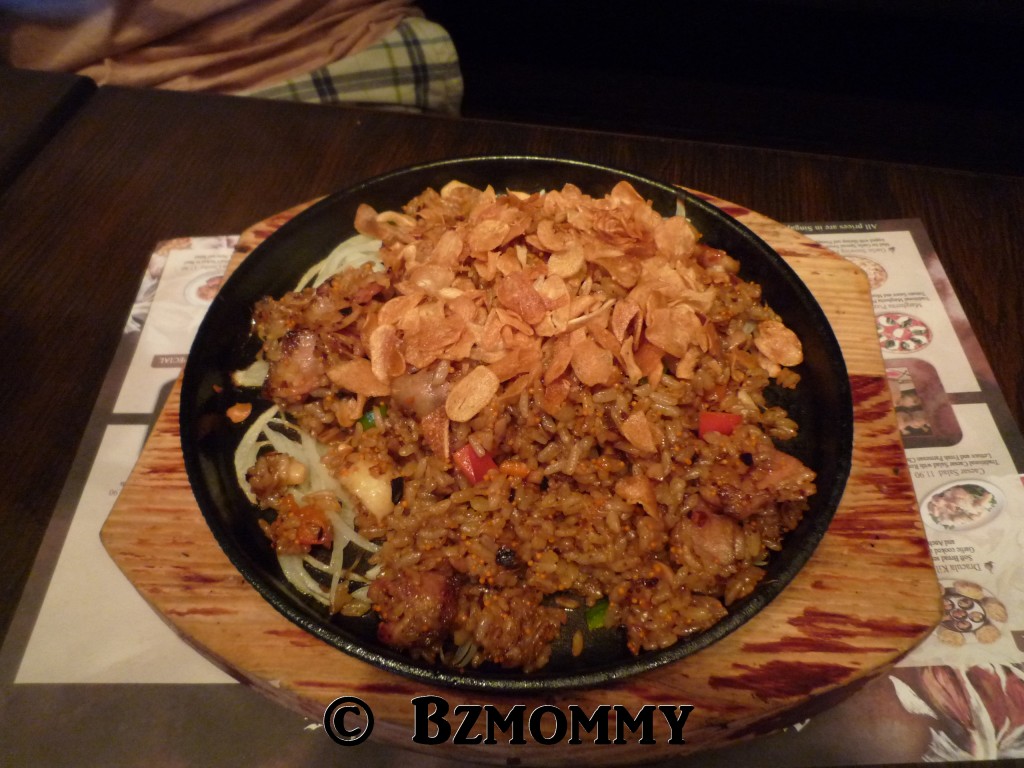 Fresh Shrimp & Garlic Sprout pasta ordered by Jimmy…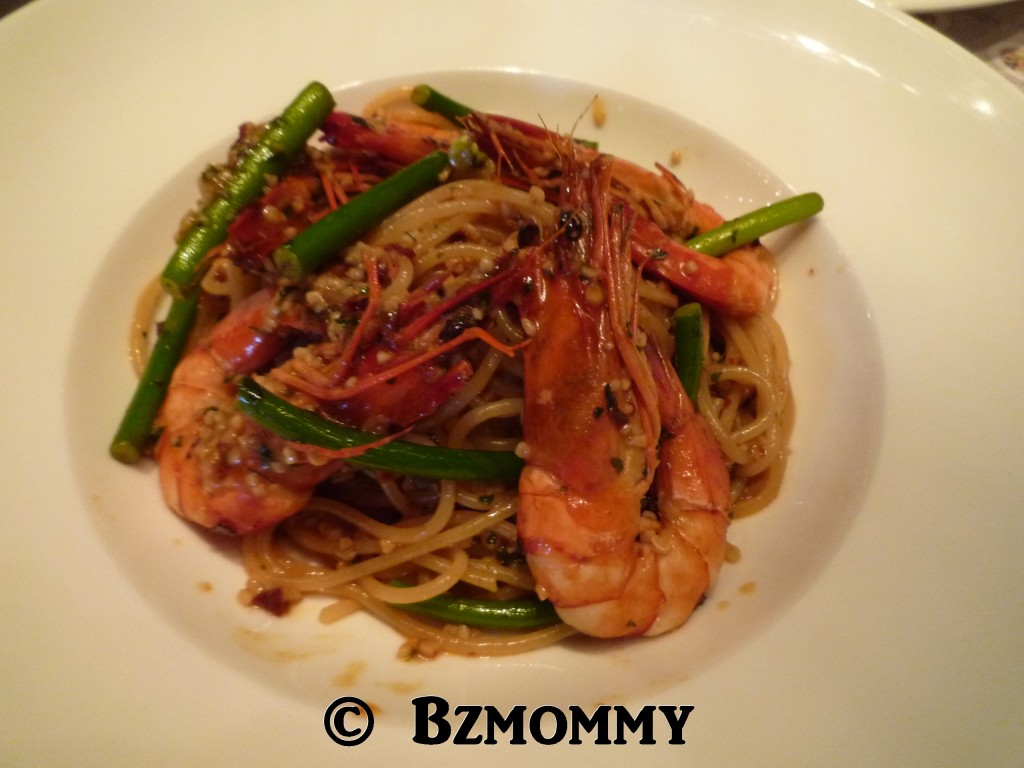 Garlic Butter Shrimp ordered by Shun…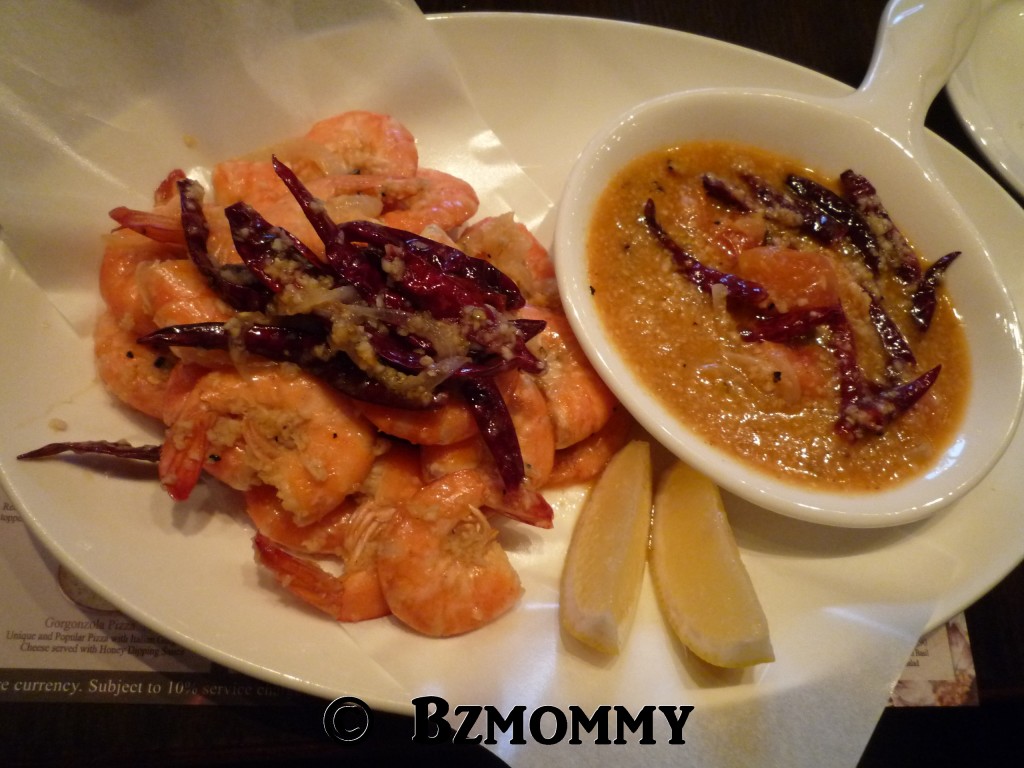 As Dawn didn't like must of the Lobster Pasta & the Pizza, Dear had to order another Chicken & Pasta combo for her.  The BBQ sauce chicken was quite good but the pasta is not to my liking.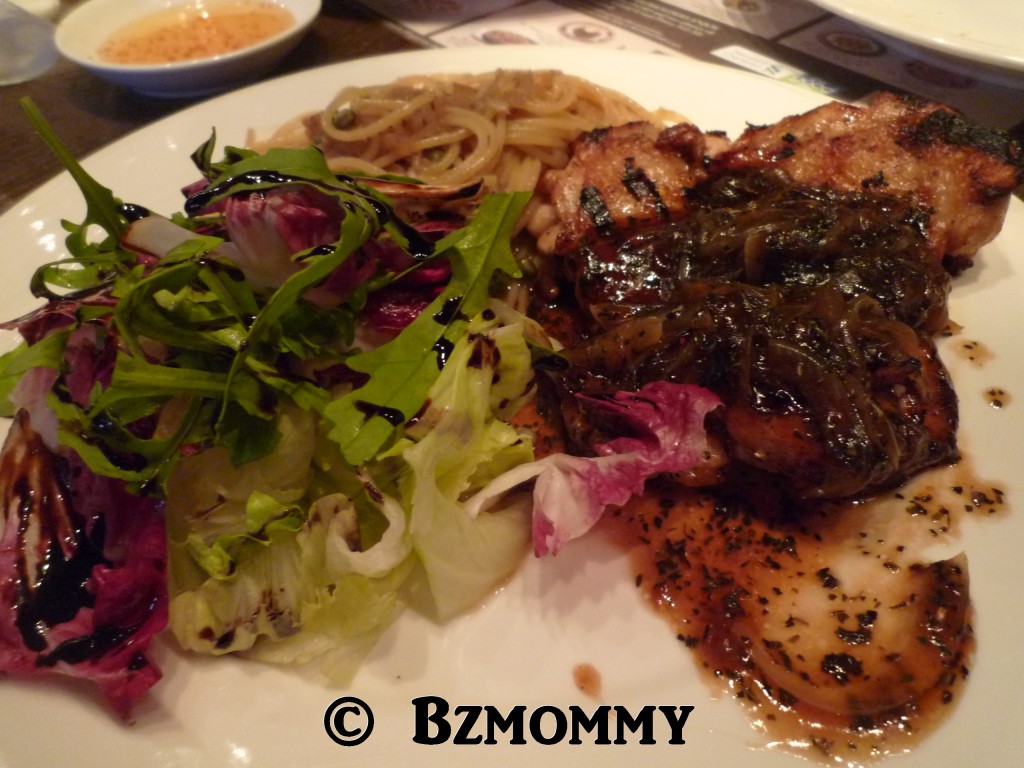 It was an ordinary dinner and probably we will not visit again because the kid didn't like the food (except for the garlic bread!).