I went to Amoy Market for lunch with my colleague today.  There are alot of yummy food in Amoy Market, but it is also a place where it's crowded during lunch time and need to wait around for tables.
Tried the chicken curry mee today.  There was a queue for this stall, but the aunties and uncle were quite fast in preparing our food. When I was queuing, I realised that this stall was up on Channel U before.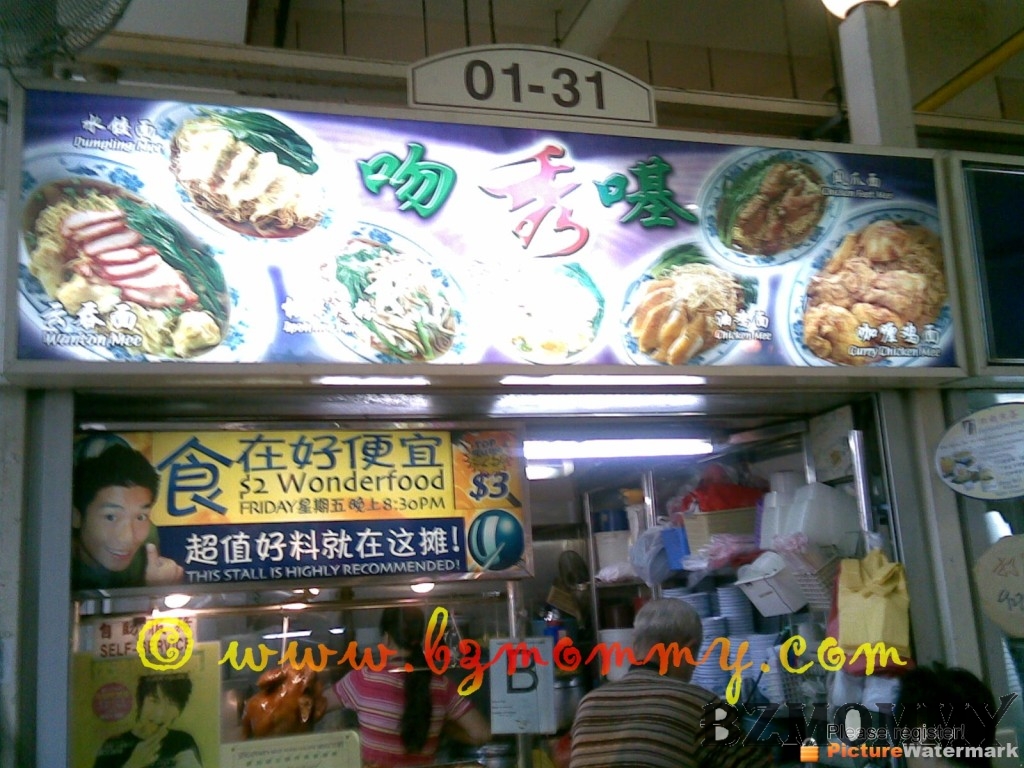 Da-dah! Here's my chicken curry mee!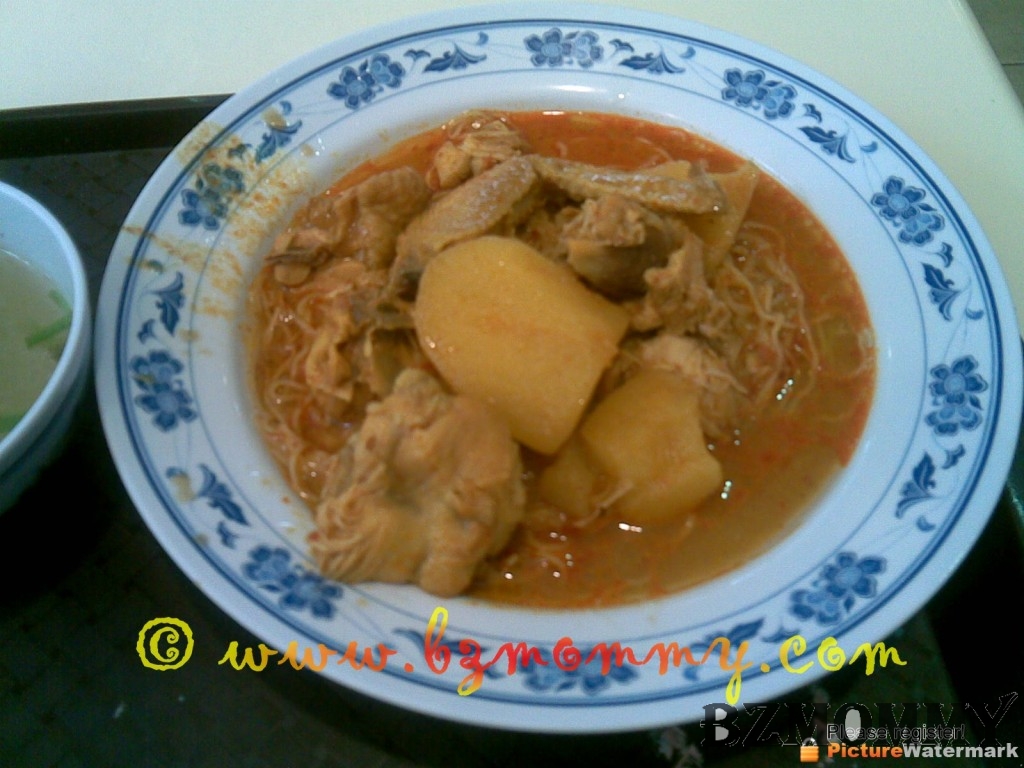 It's not too bad. The spiciness was just right for me.  The mee was chewy, the soup was nice.  However, some of the chicken were not as tender (some are alittle hard) and the curry taste is not strong enough. I still prefer the chicken curry mee from Hong Lim Market! :p
After lunch, one of the colleague who joined us yesterday, bought a box of strawberries for us.  And the strawberries were so big that everyone of us were fascinated about them. They are very sweet too!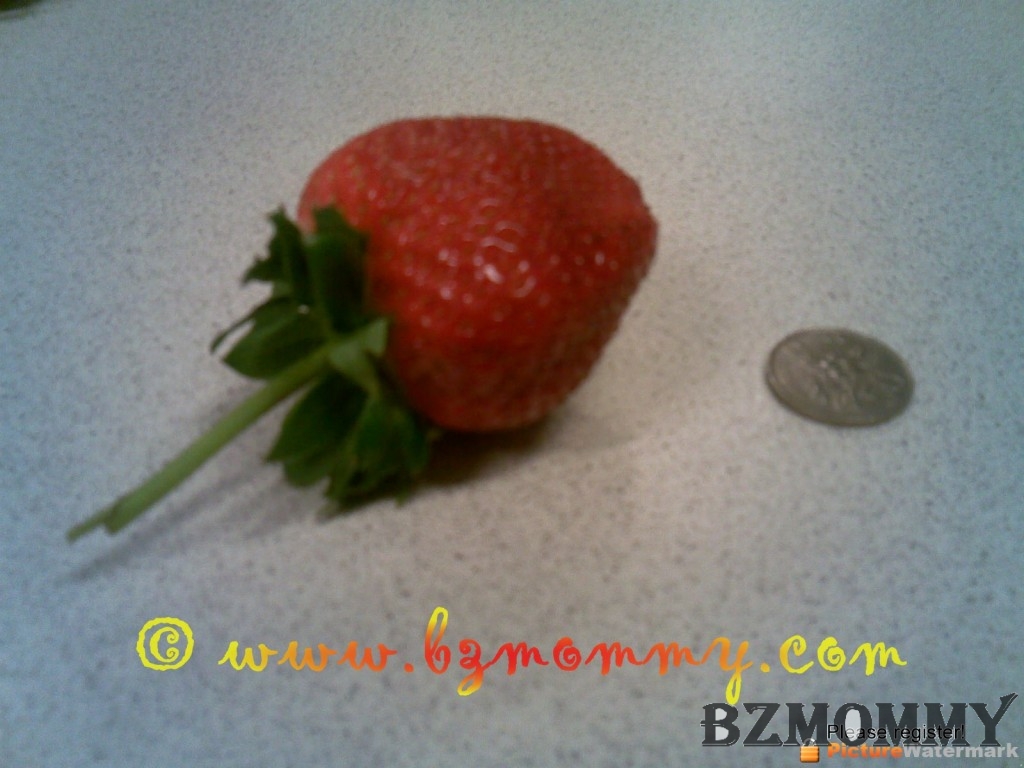 Strawberry with a comparison of a fifty-cents coin.