…because we made it happen.
Fast as it can be, we had been together for 2 years.  Though cannot compare to my sister's 12 years of marriage (which I envy leh! They are both still a sweet couple!), but we have both came a long way.
It wasn't easy for any of us – me having to struggle with emotional baggages & burdens, plus all the worried thoughts that was resulted from the awful past experience; he having to do alot of explaining and convincing in the initial days, learning how to carry a baby and play like a kid, and rushed to send me home after a quick and short dinner because I have to be a Nine-derella.
I am not sure what's in for us 50 years down the road, why him and why me, but I know there must be a reason for bringing us together.  Though we can have different perspective of things (and of 2 different extreme ends), I can't help but notice that we can think of the same thing when we are physically at different places. Many a times, our smses met in the frequency realm because we both thought of each other and typed the SMS at the same time.
And so the relationship still smell so fresh everyday like breathing the morning dew, and the sweetness linger with the booster I need daily just like my coffee.
We are not able to meet on the actual day because he had class after work, and so we met 2 days later for a dinner.  The least expected, and the sweetest moment was, he walked towards me from his office building, with my favourite flower in his hands. Can't stop smiling after that. 😀
Big Sunflower ↓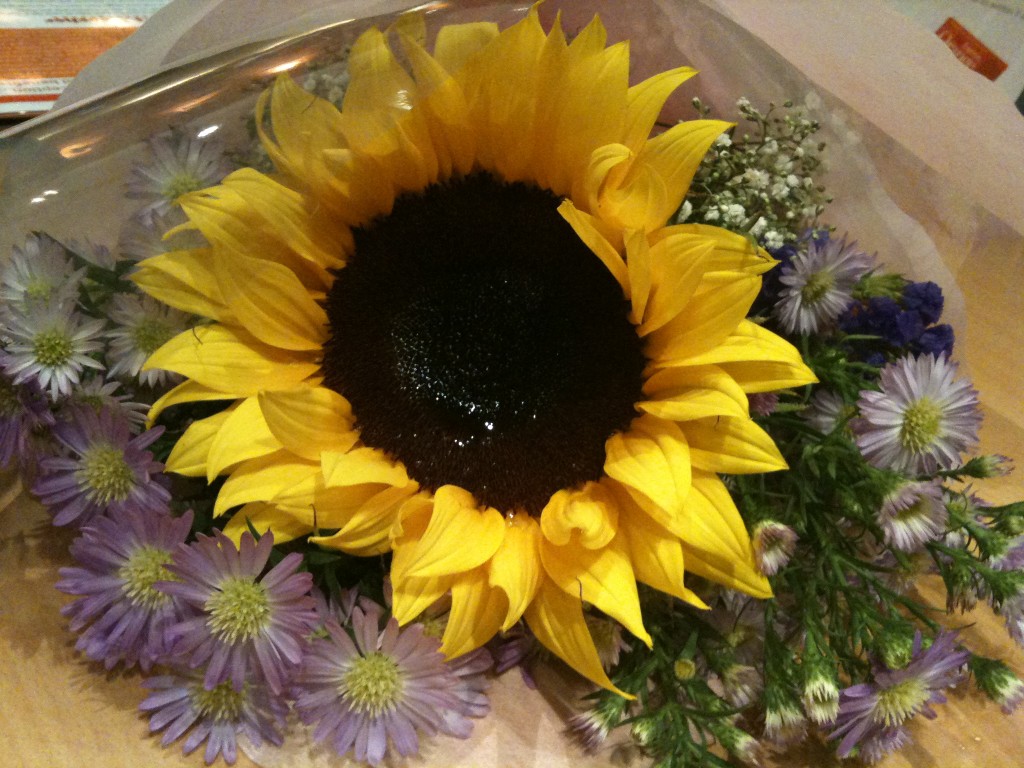 We had a good dinner @ Thai Express Holland Village. The food is nice, service is good, and I still cannot forget the big meatball and the stuffed chicken. I had the fried Kway Tiao and he had his favourite Olive rice (with lots of chilli!).  I enjoyed the time of catching up and I think I talked alot that night…haha!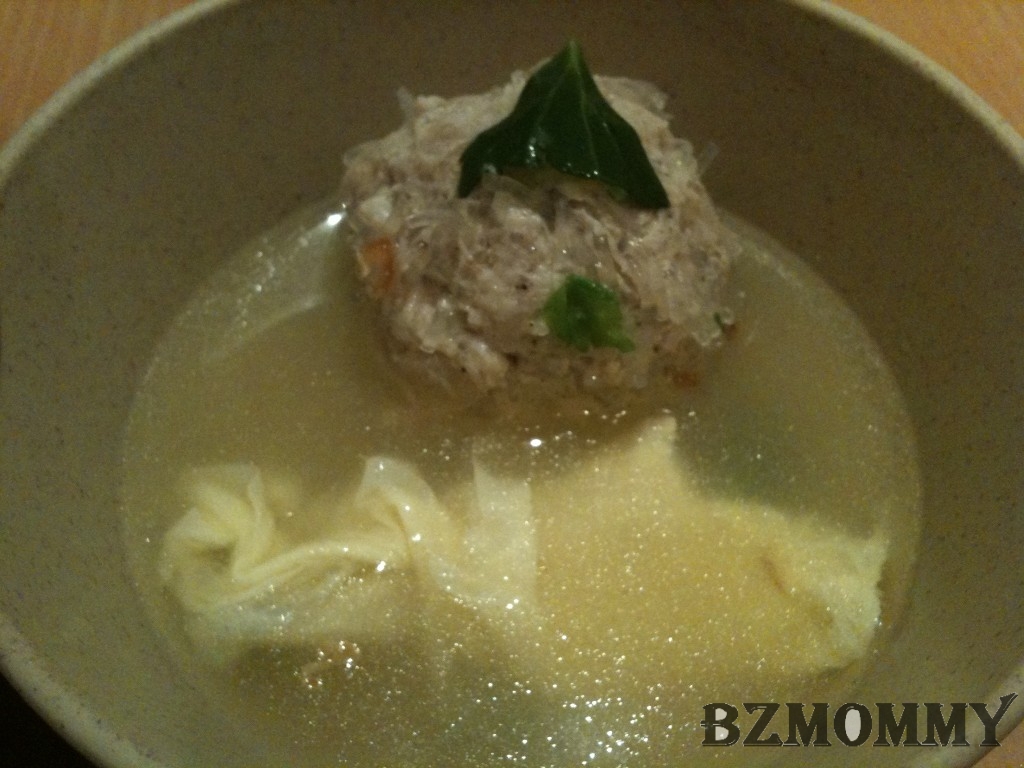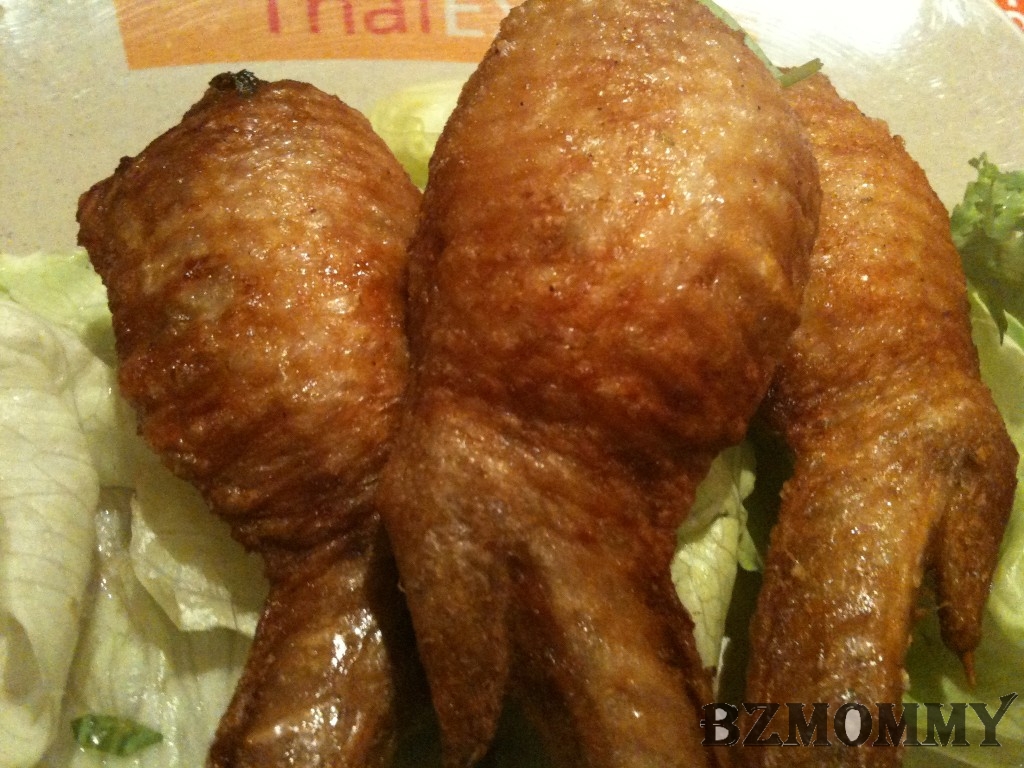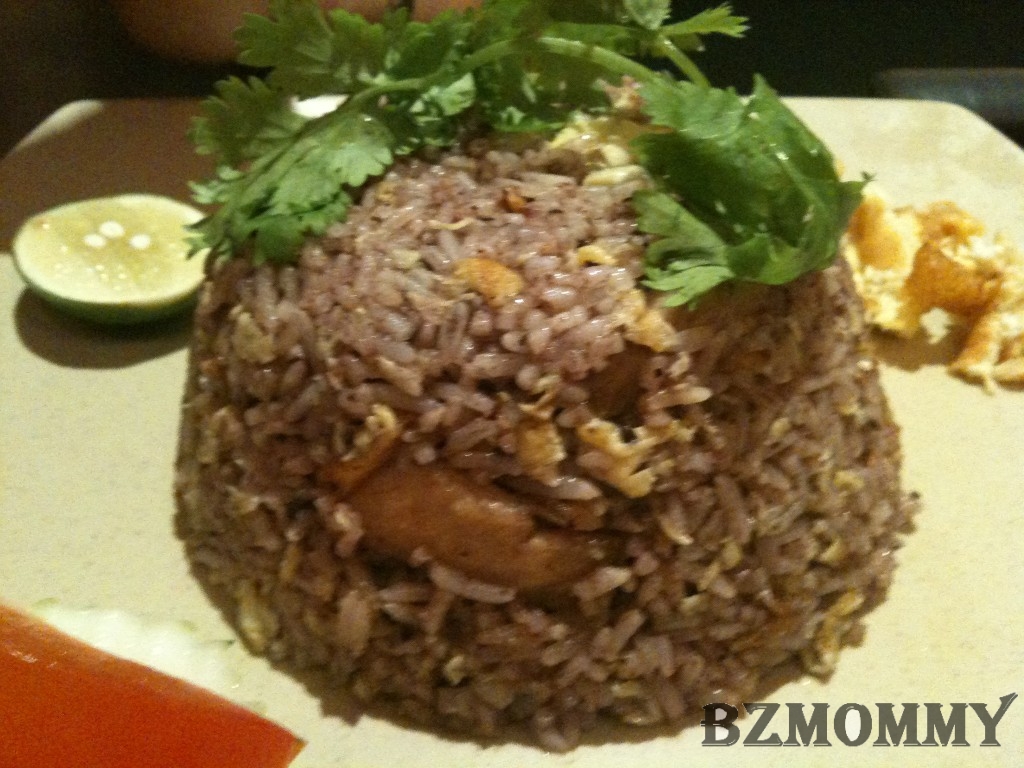 I still have many conversations that I want to hold.  I still want to travel around.  I want to share all the bits of my life.  All with him.  And of cos with Dawn.