Eva made her 1st flip a few weeks ago, and as usual, the parents didn't get to see that very 1st successful attempt because we were at work.
Just when she crossed 4months+, she can support her head for a pretty long time. Recorded her on video, and you can hear Dawn's & Daddy's voice….and you will also notice Eva's pool of saliva on our bed!
Tried to get some good pictures with the 2 daughters having the same kind of position, but it's so difficult to coordinate!
1st attempt – Eva? Where are you looking?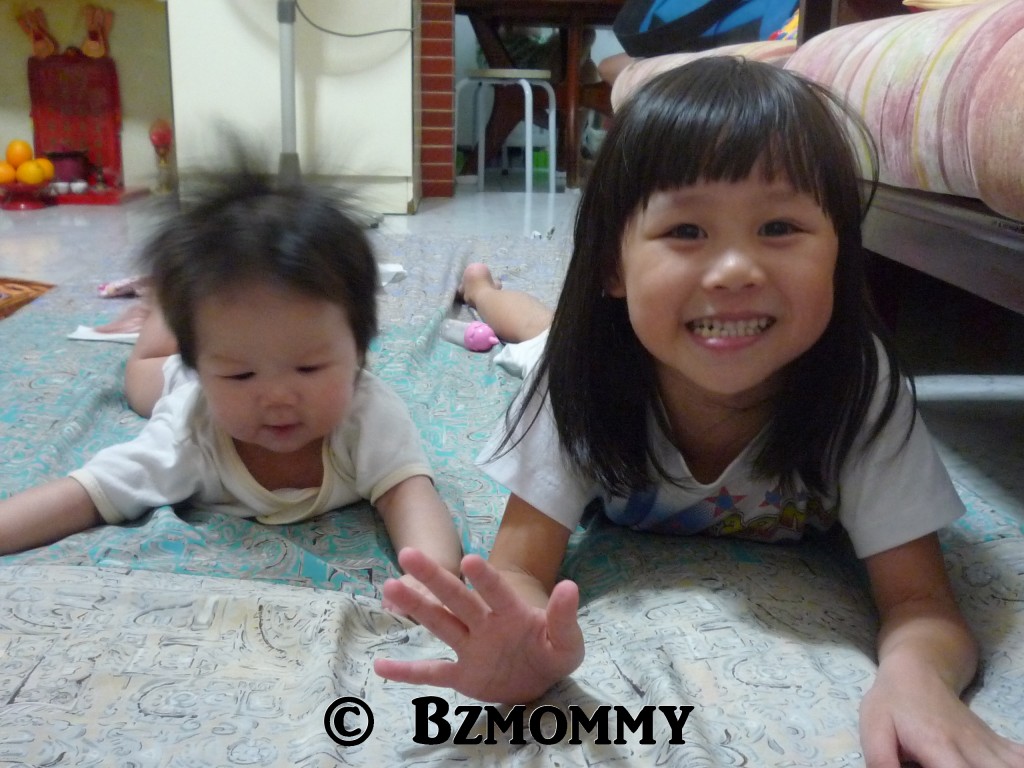 2nd Attempt : Mummy you very slow leh…(Look at both of their expression! Gosh!)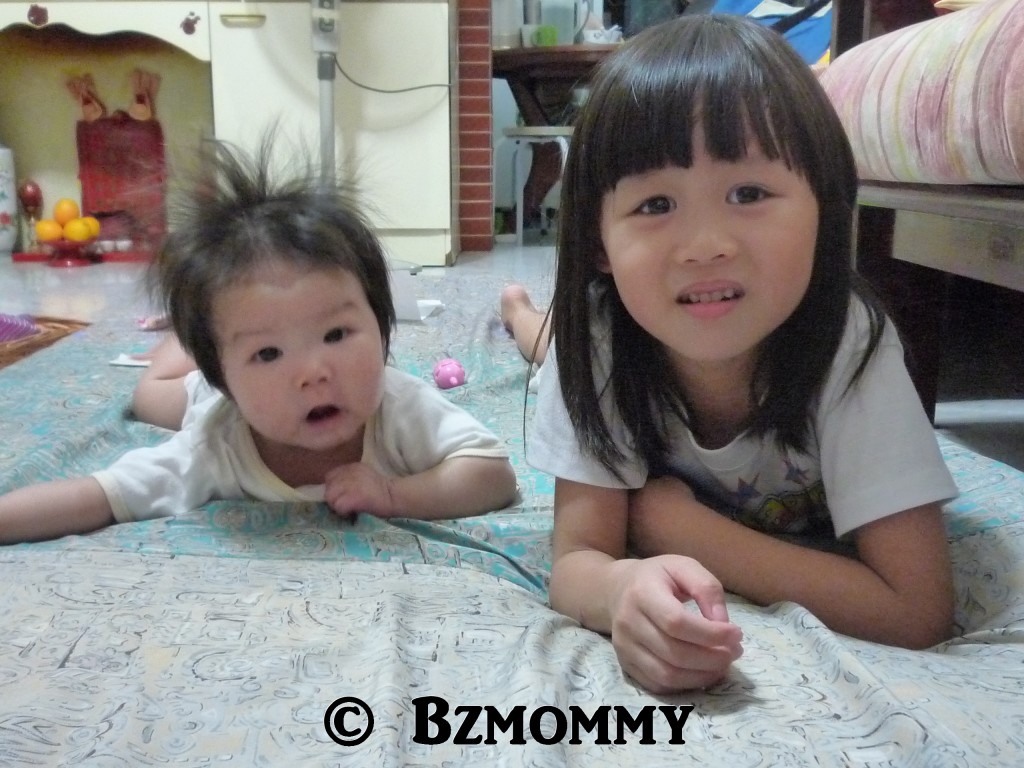 3rd Attempt : Dawn gave up so Mummy focus on Eva…still looking somewhere else.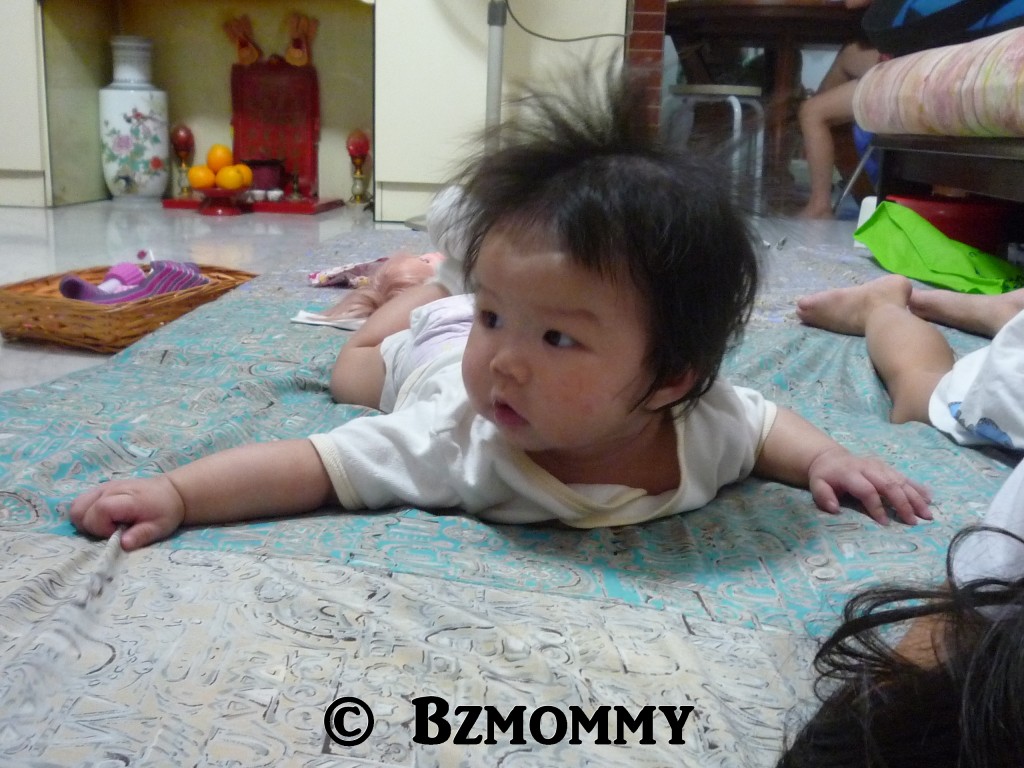 4th Attempt : This will do (kind of no choice because Mummy gave up too)