Knowing that Junior 2 is making her appearance soon, we decided to finish up our unfinished businesses.  And one of it was to go for the  English Afternoon Tea at Shangri-La Hotel. 4 months ago we went to our afternoon tea at Goodwood Park Hotel, and I know Dear wants to try out the one in Shang.
And so we decided to go for the English Afternoon Tea after his Driving test.  The thought was, if he fail the test, it will be a consolation for him and if he pass, it's a celebration!
And it's a celebration! 🙂
Very nice setup at the table…and nice comfy sofa chairs.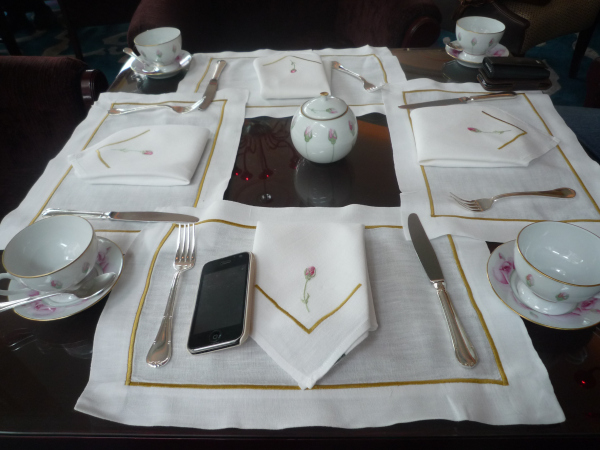 Pretty tea sets! I think we should invest in a pretty tea set next time when our house is ready. 😀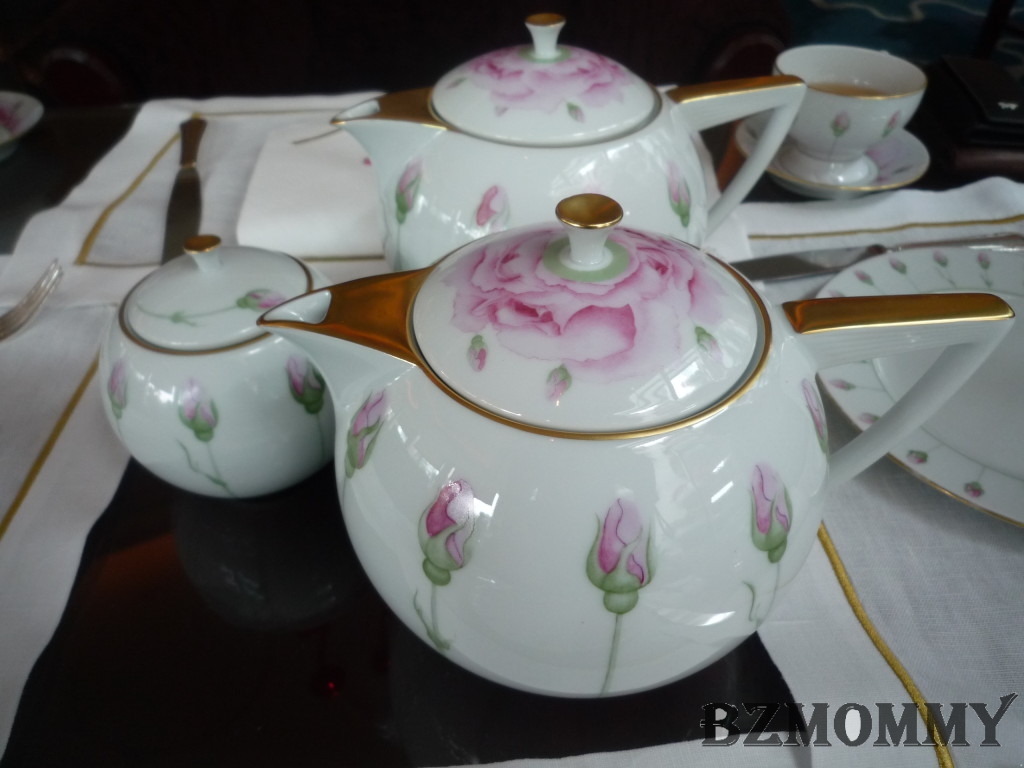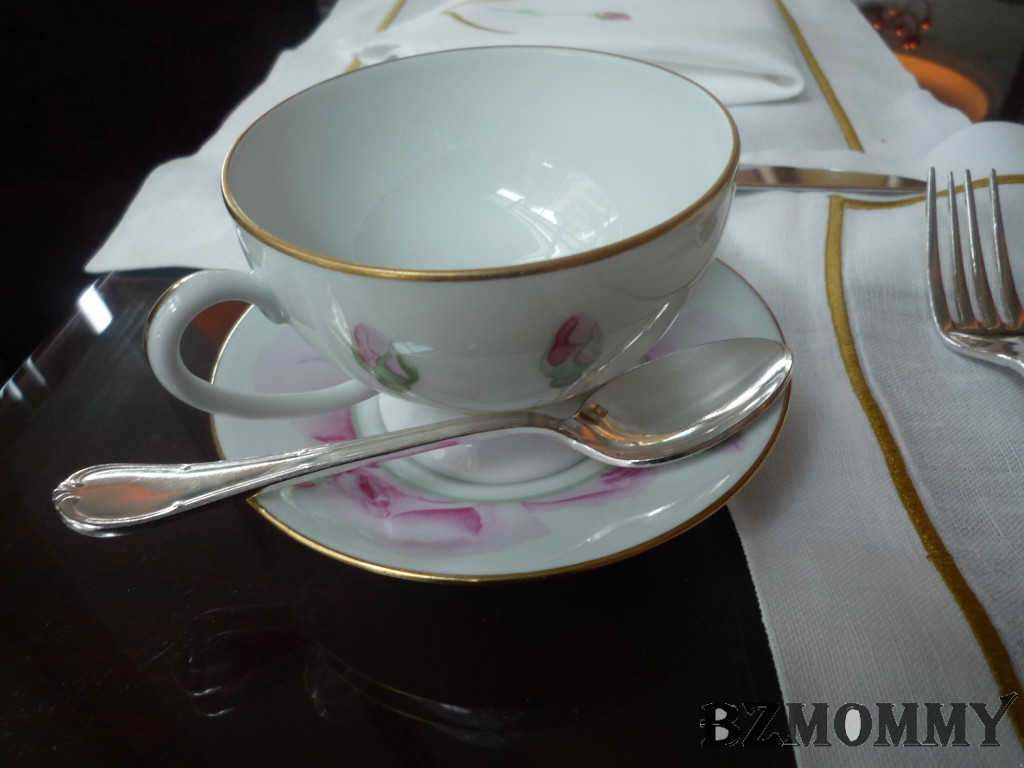 Sugar in individual packet..gave me a surprise when I open it..seldom see individual packed sugar – both white & brown.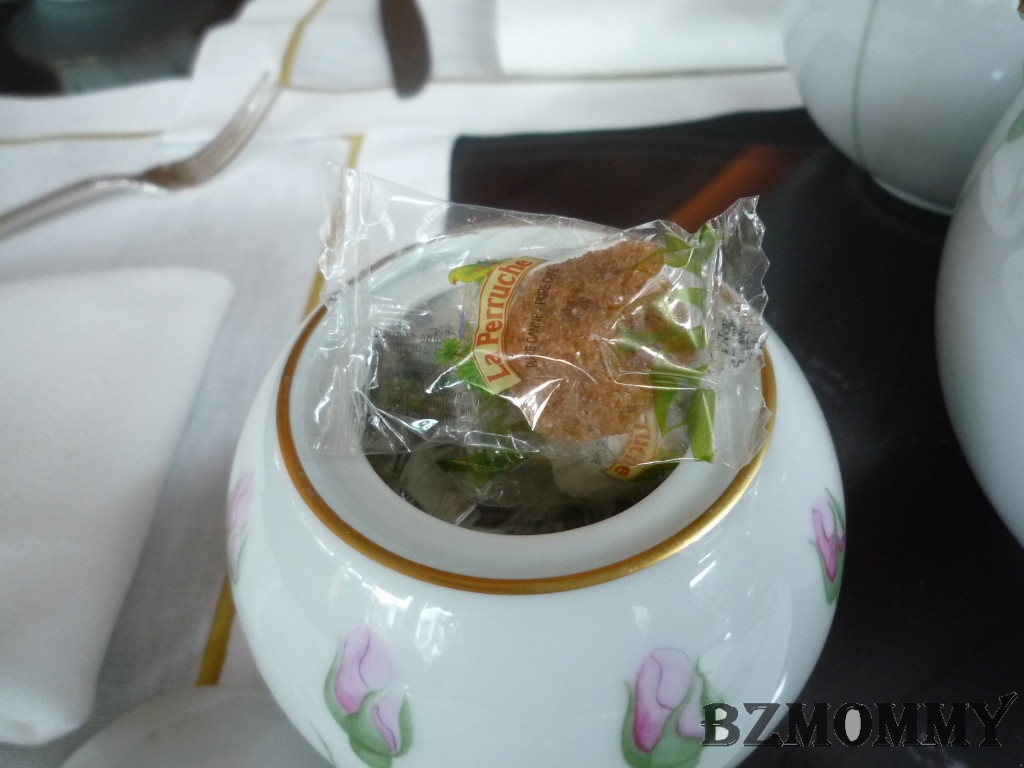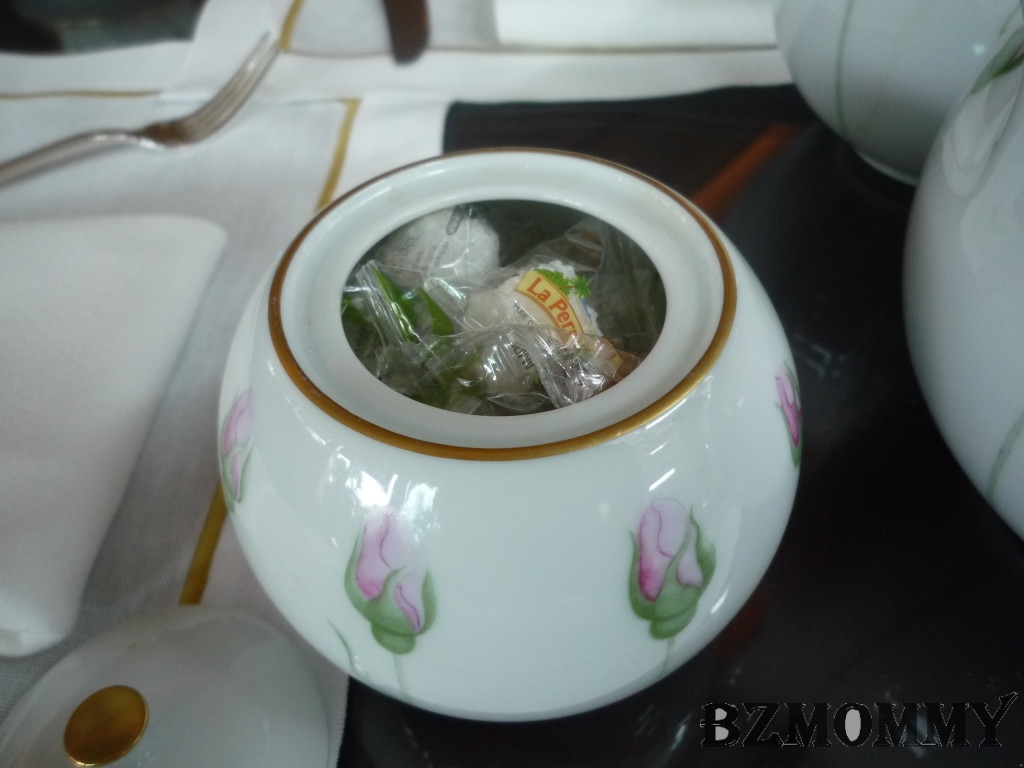 We chose the English afternoon tea which comes with a choice of 1 tea or coffee. As usual, I chose the Chamomile Tea.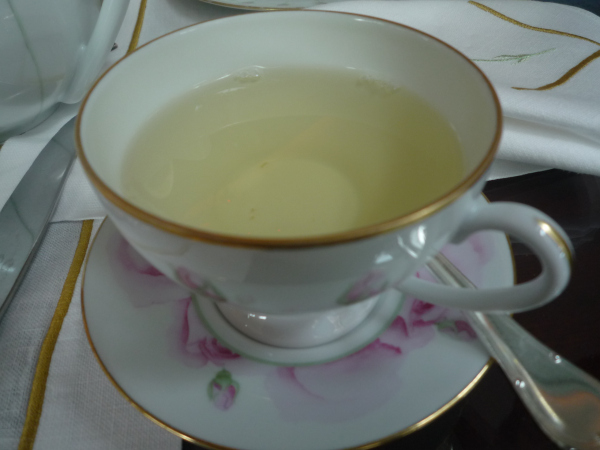 Our 3-tier arrives…yummy!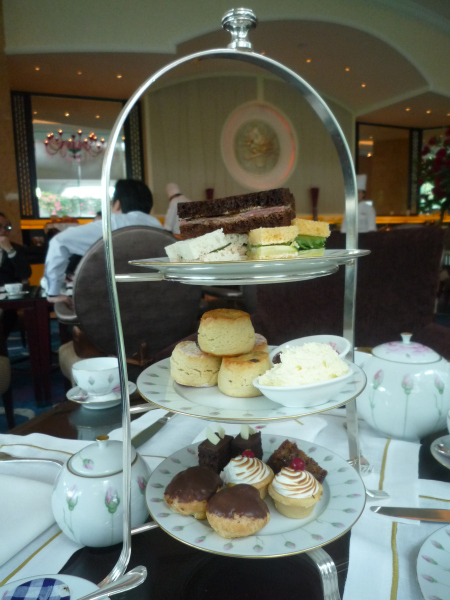 And of 'cos I love the 1st tier the most.  I was actually craving for tuna recently…don't know why, this Junior 2 really has a mind of her own.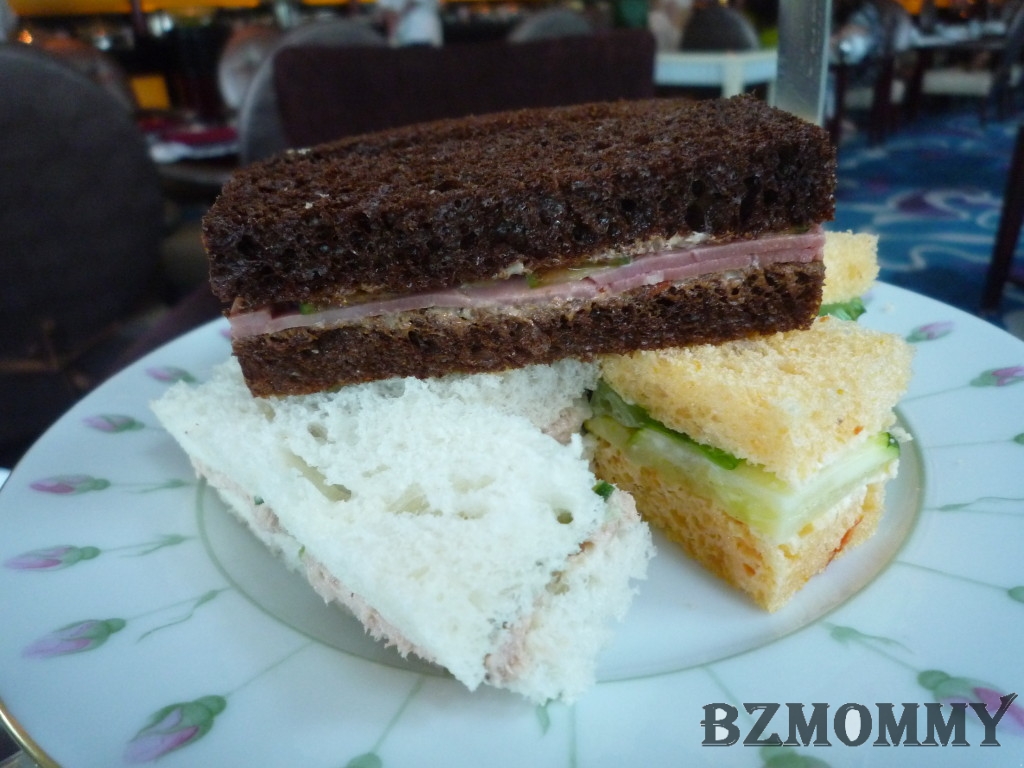 Scones! Dear's favourite! And I must say they are nice! This is the 1st scone that I commented nice as the rest I tasted elsewhere were too dry to my liking.  And these scones has a very nice buttery taste to it!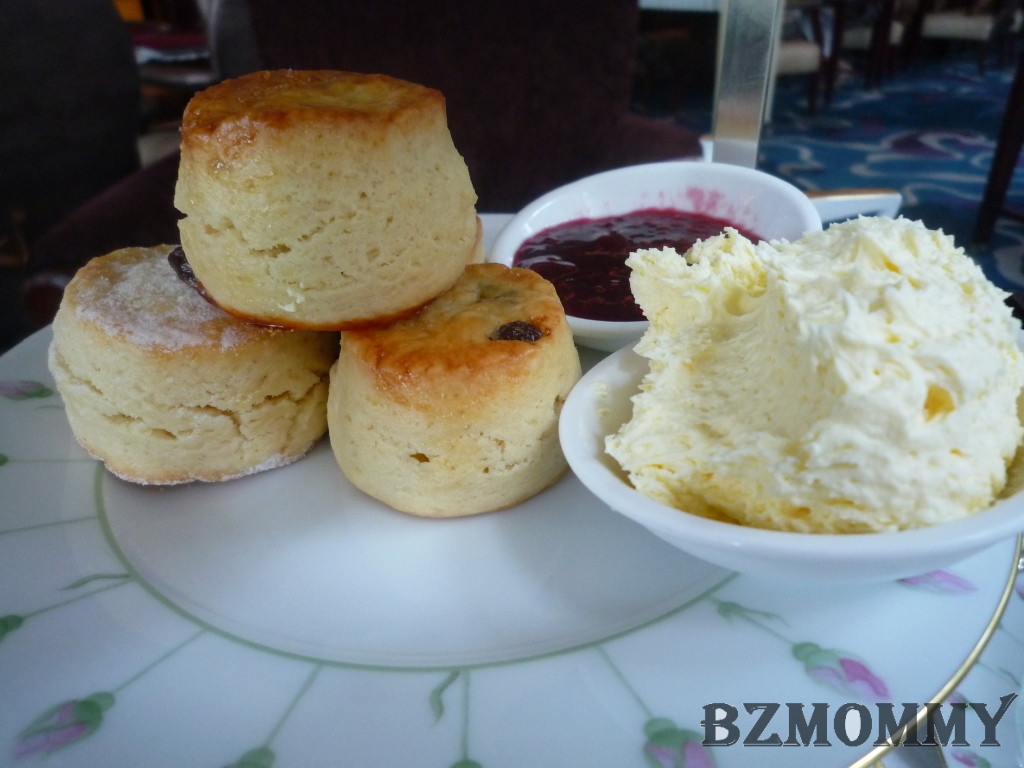 Didn't quite like the sweets.  In fact, only like the custard puff. Dear likes the fruit cake.  The brownie is not to the standard and the tart is pineapple I think. Or maybe I am not a sweets person to begin with.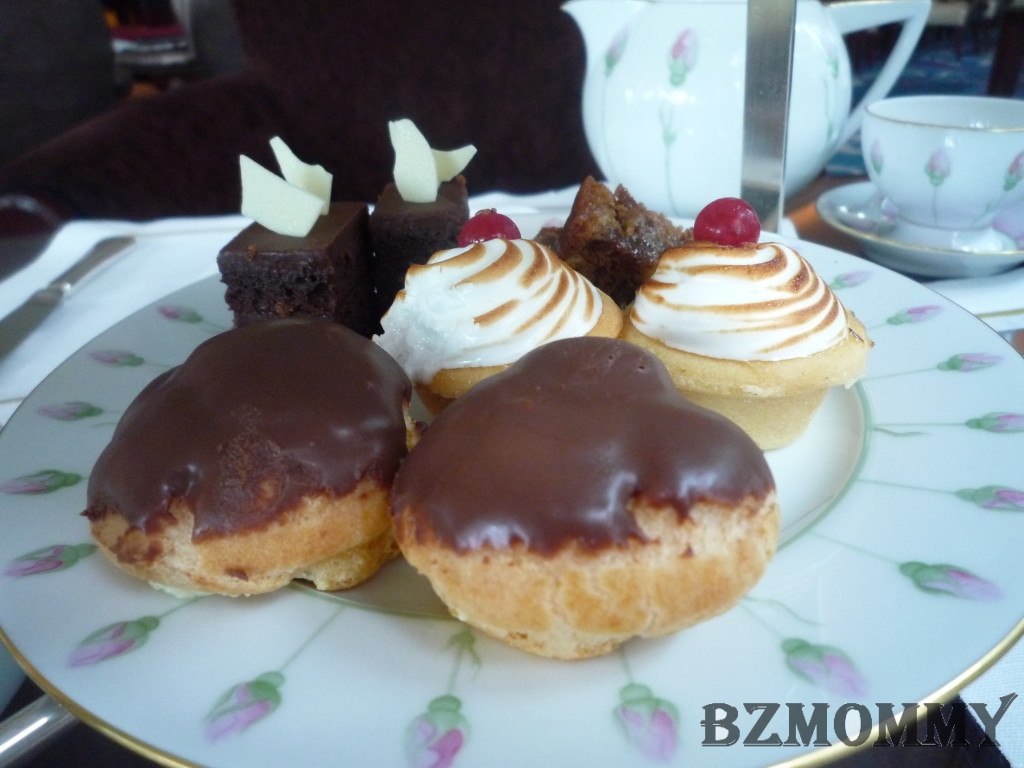 Very nice and peaceful afternoon.  But I was amazed with the table beside us.  There were 2 ladies, and they can finish everything from the 3-tier + a refill; which means 6 plates! :0  Amazing!