This is an easy bake and for a novice like me, it's really not that difficult to make!
I cannot remember where I got this recipe from, and I knew that I did some modification to the original recipe.  It turn out pretty well and even the kids love them!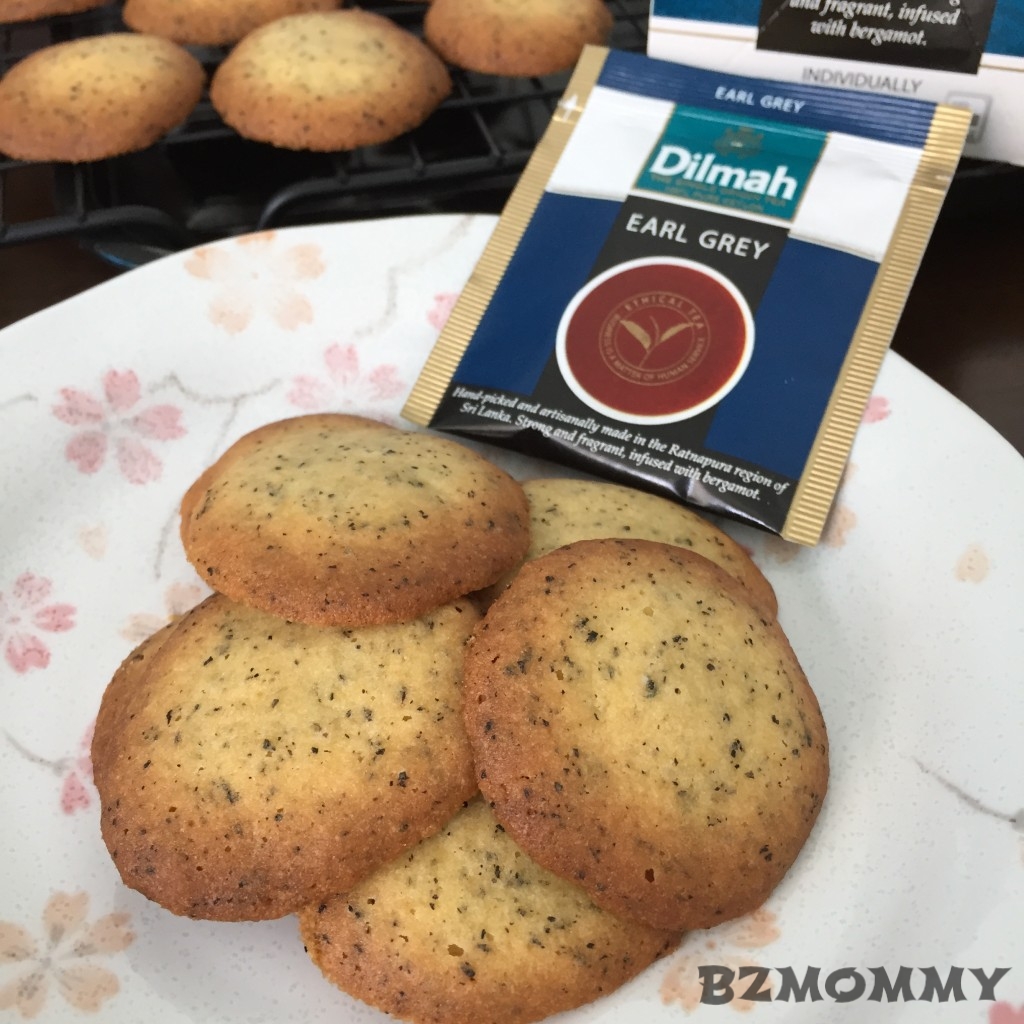 I used Dilmah tea bags as that's what available for me at the time I went to supermarket. You can use other preferred brands.

Earl Grey Tea Cookies
Author:
Adapted from somewhere which I forgot where
Ingredients
250g unsalted butter
70g castor sugar
40g brown sugar
1 egg
1 tsp baking powder
200g cake flour
3 earl grey teabags
Instructions
Soften butter under room temperature.
Place soften butter, castor sugar and brown sugar together and beat until it is creamy and fluffy.
Add in the egg and vanilla essence, and mix well.
Sift cake flour and baking powder into the mixture, mix well.
Cut open the teabags and pour the tea leaves into the mixture, mix well. (If the tea leaves are coarse, please cut them finely first)
Pour the mixture into a piping bag.
Line the baking tray with baking paper.
Preheat oven at 170 Degree Celsius.
Cut the tip of the piping bag (disposable), pipe the mixture on the baking tray. About 1.5 round for each cookie.
Bake for 12-15 minutes
Let the cookies cool down before storing them in a air-tight container. Enjoy! 🙂