So who exactly is Doc McStuffins, you asked?
Bzmommy is honored to receive an invitation to an exclusive  preview of Doc McStuffins by Disney Junior!  This preview is @ Spruce restaurant (320 Tanglin Road,  Phoenix Park).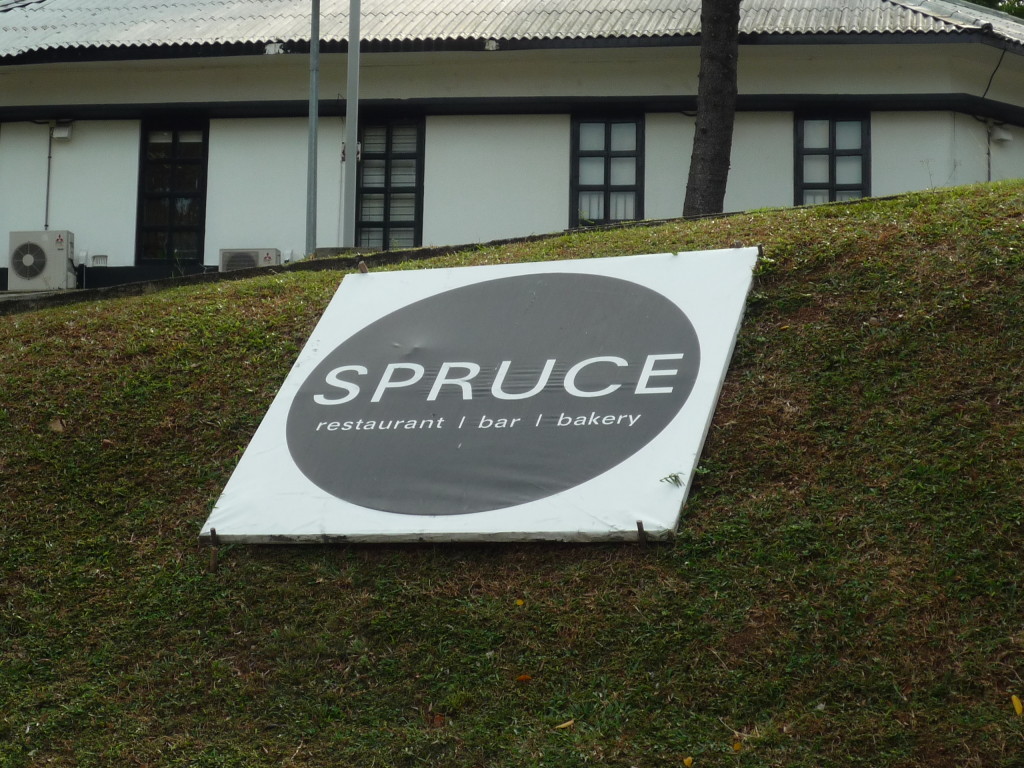 We were greeted with a yellow tall banner at a corner of the restaurant and we knew that we were at the right place. Dawn's eyes twinkled when she saw the "Disney Junior" Banner and the ceiling decorations.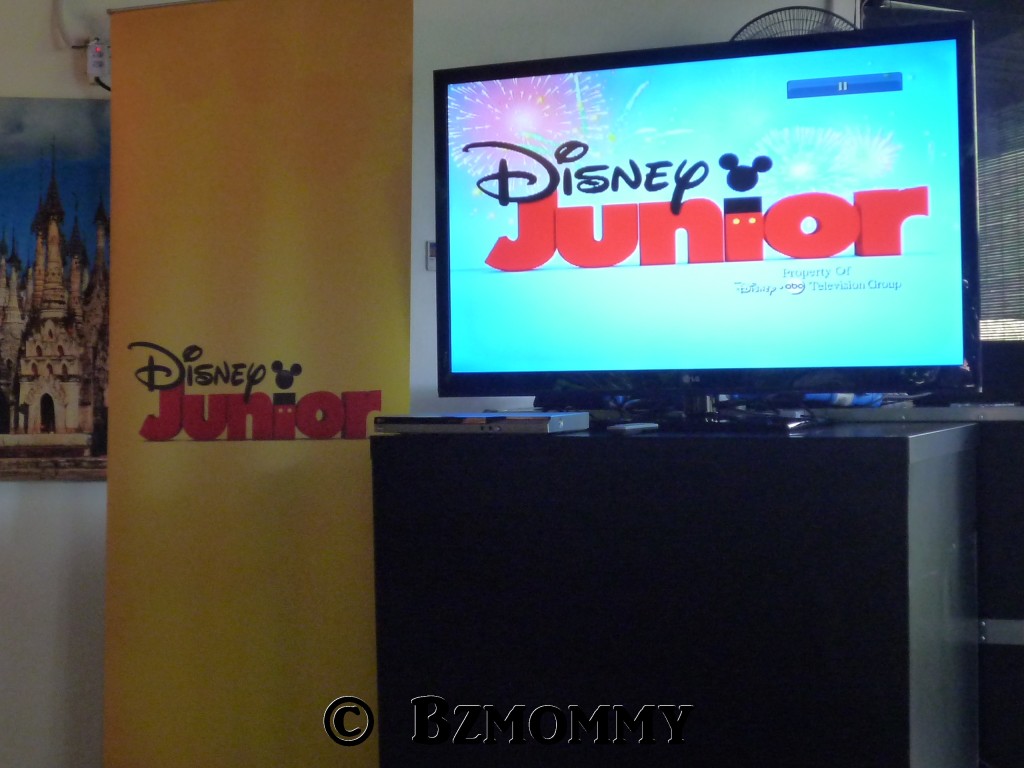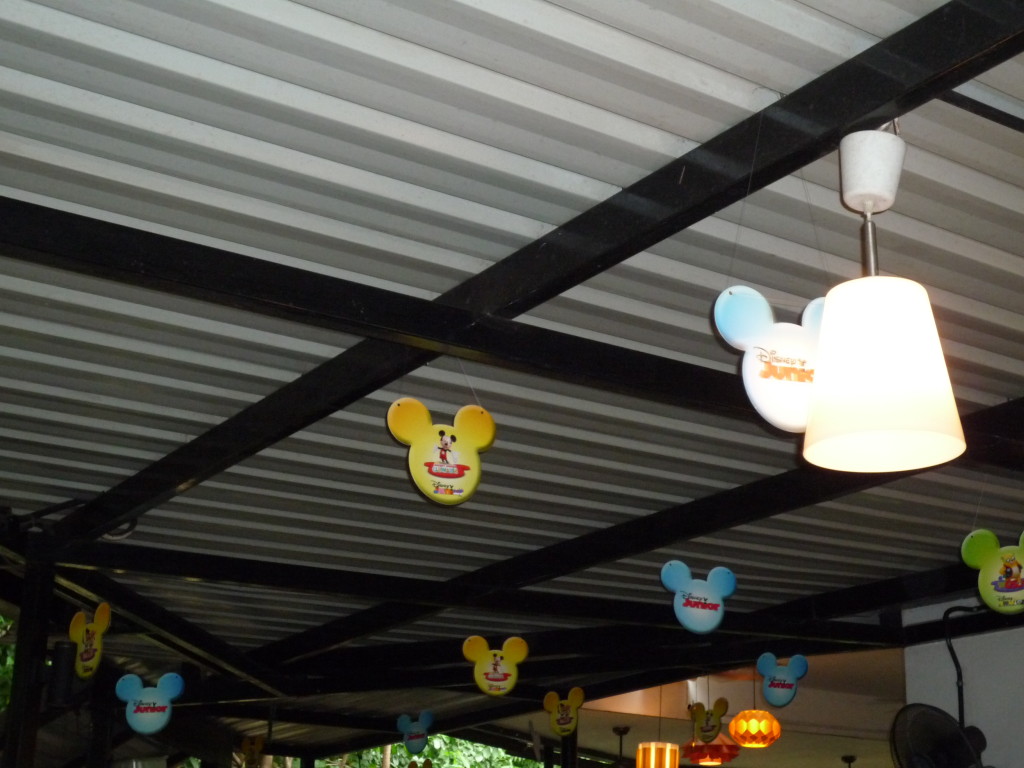 After a short wait, we were introduced to Doc McStuffins!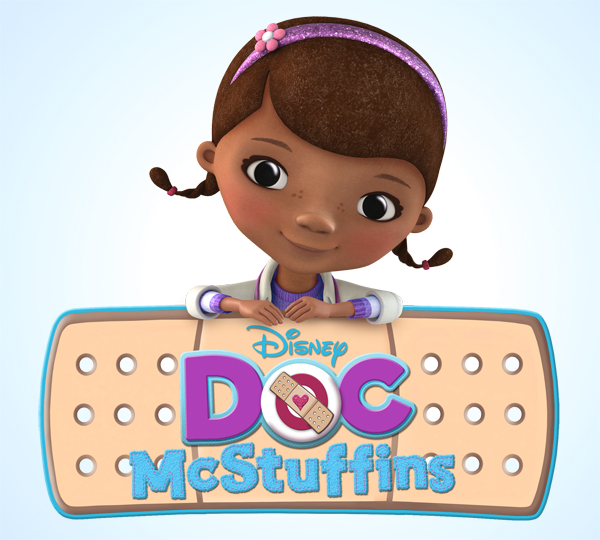 Doc McStuffins tells the story of a nurturing six-year-old girl who has a magical stethoscope and can talk to toys that she cares for in her playhouse clinic.
She has a group of "assistants" : Stuffy, an exceedingly proud blue dragon; Lambie, the lamb who loves to cuddle; Hallie, a jolly hippo receptionist/nurse; and Chilly, a stuffed snowman.
Each episode includes beautifully composed songs and at the end of each episode, Doc gives advice about staying healthy and maintaining hygienic habits, such as keeping yourself hydrated on a hot day.
I simply love the "hydrate" song! Maybe I should learn it so that I do not have to keep forcing Dawn to drink water through nagging!
We had a good time watching the preview episode – which comprises of 2 stories.
And after the preview, it's tea-time!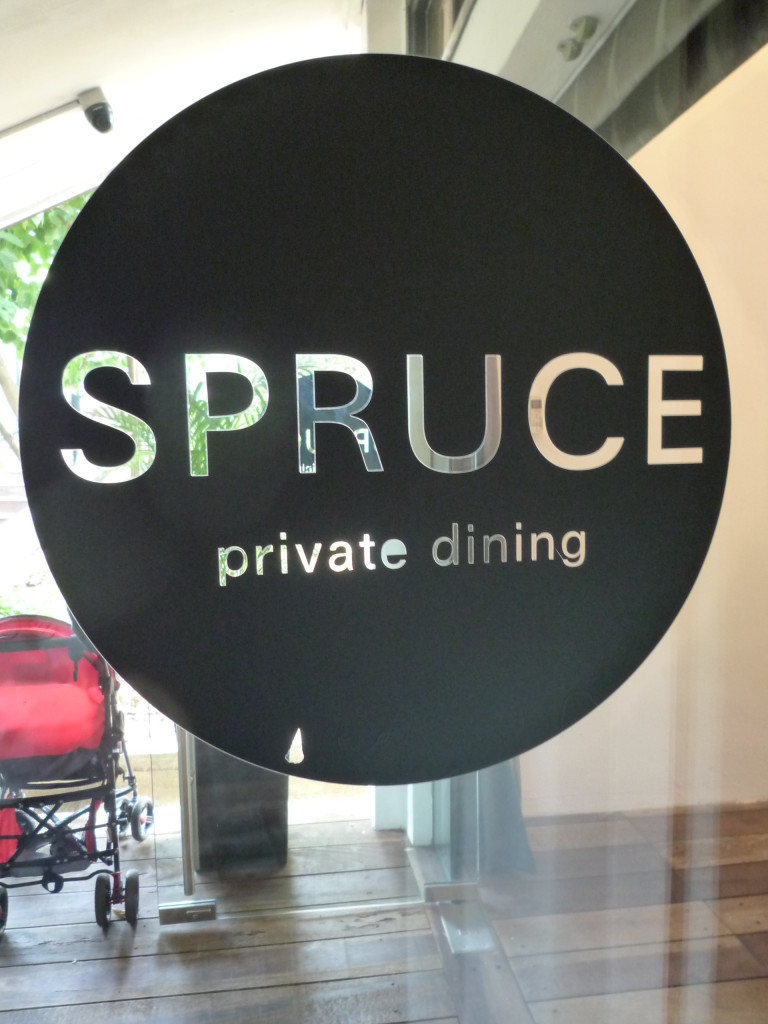 They really know what children love to eat…Dawn kept asking for fries after fries…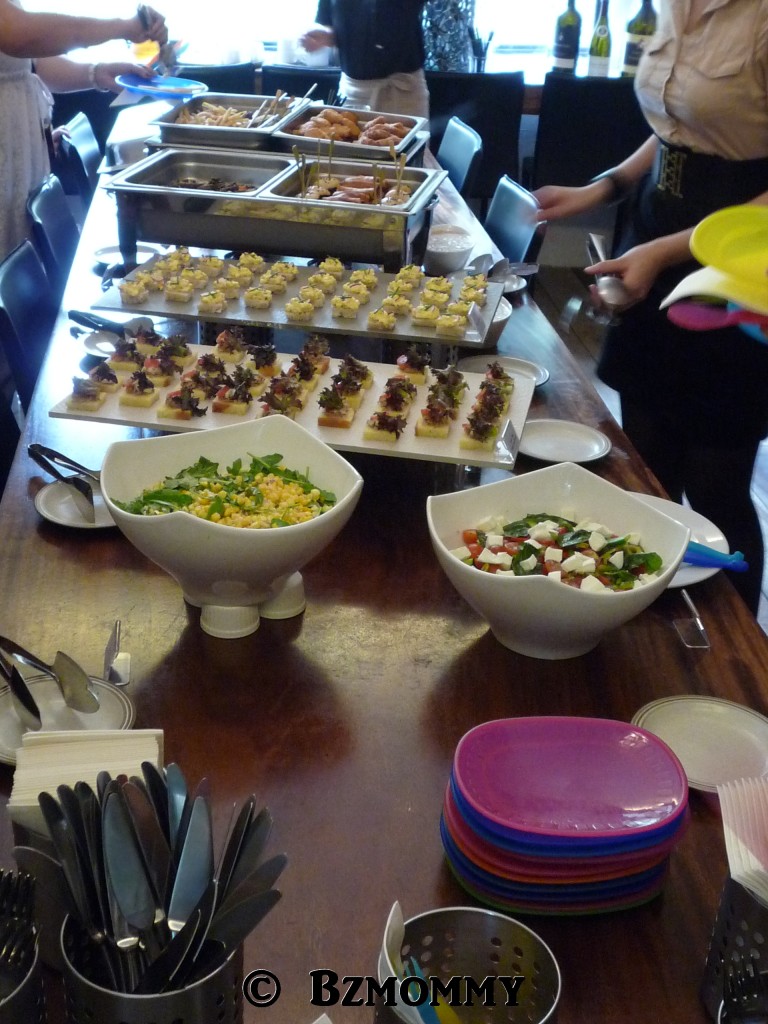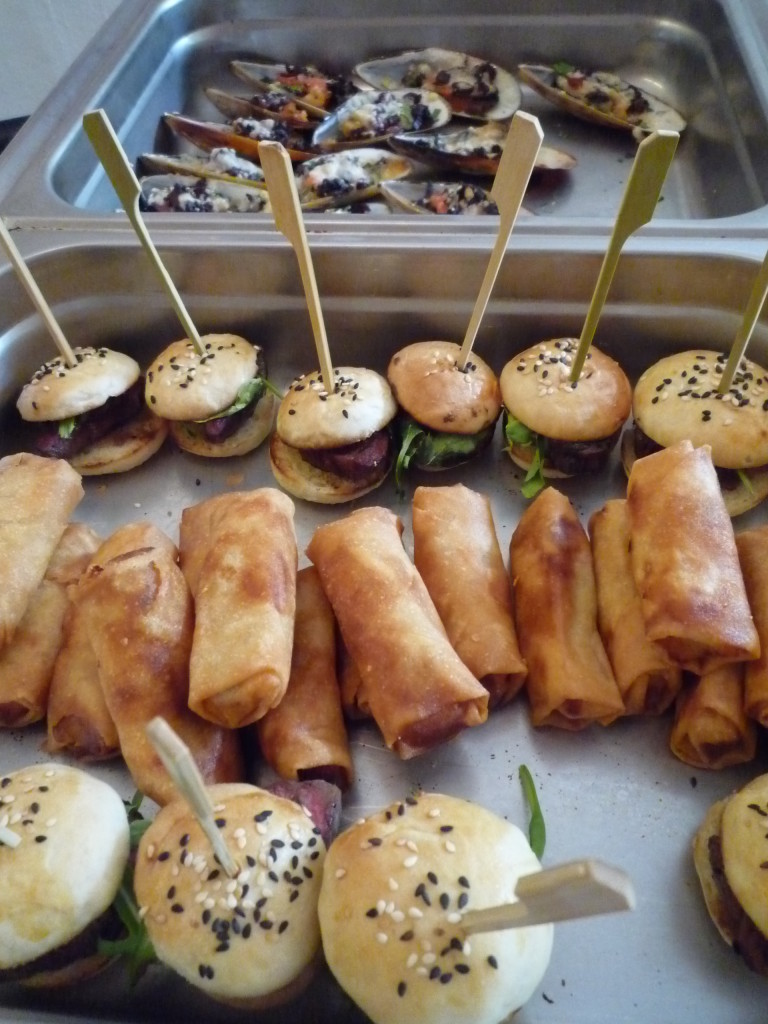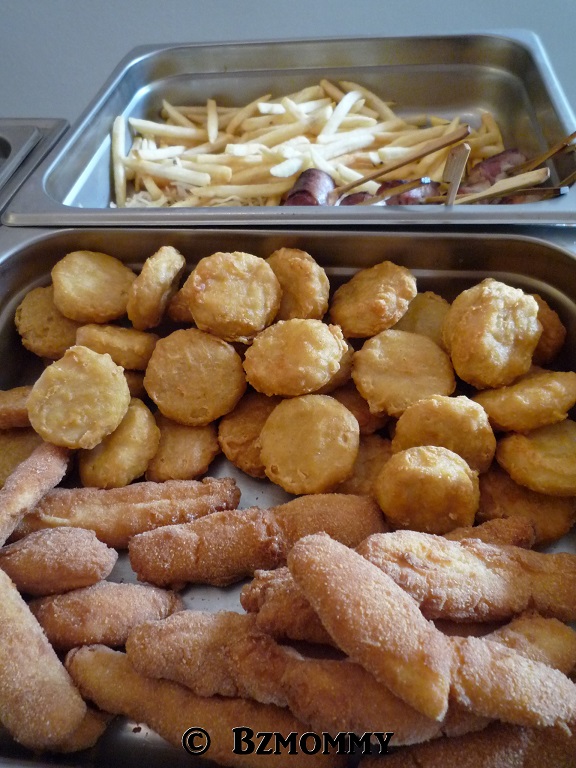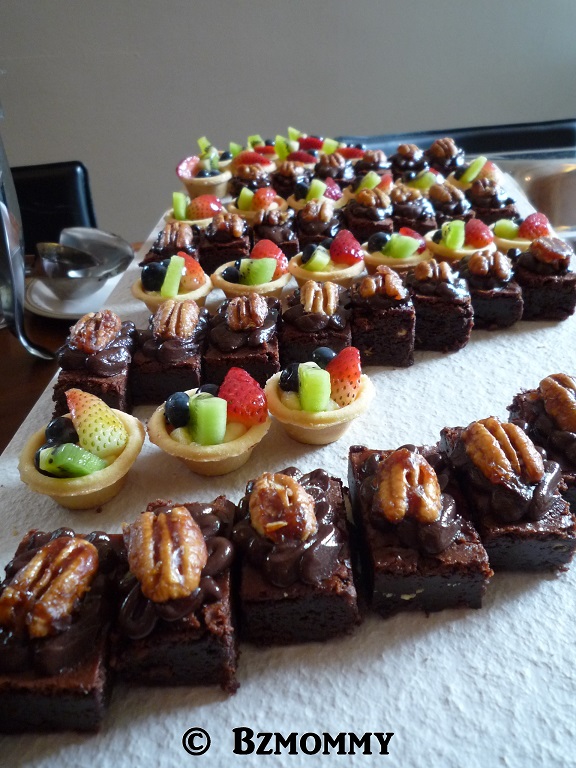 And this is my happy Dawn…and she kept whispering to me that she wants to watch some more episodes..
We were given a goodie bag when we left for the day.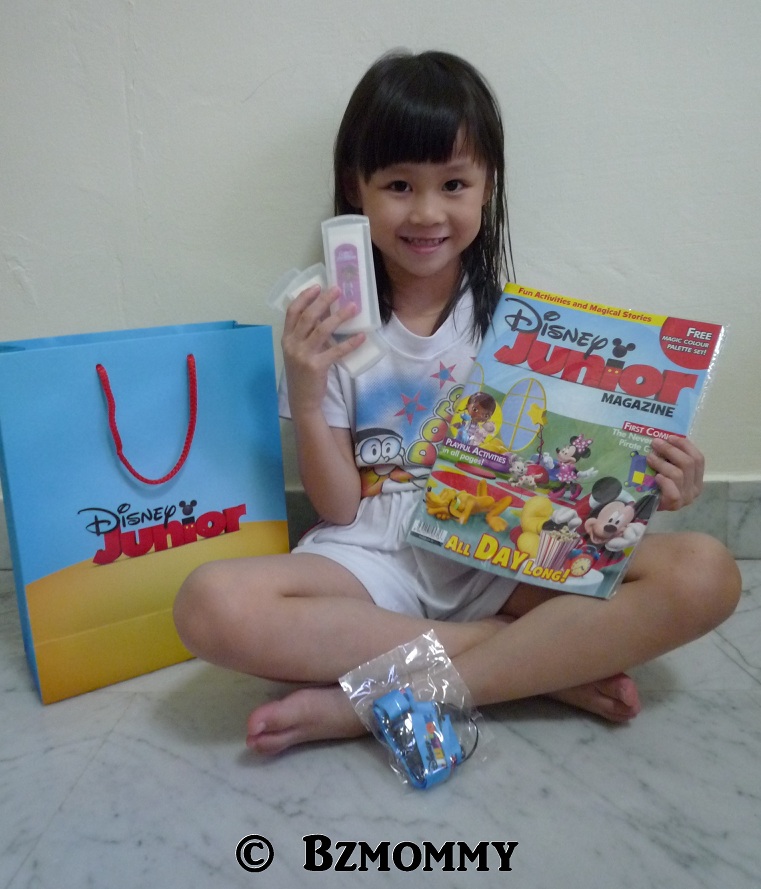 And that includes beautiful band-aids in small little case – great for travel purpose or to include in the children bag!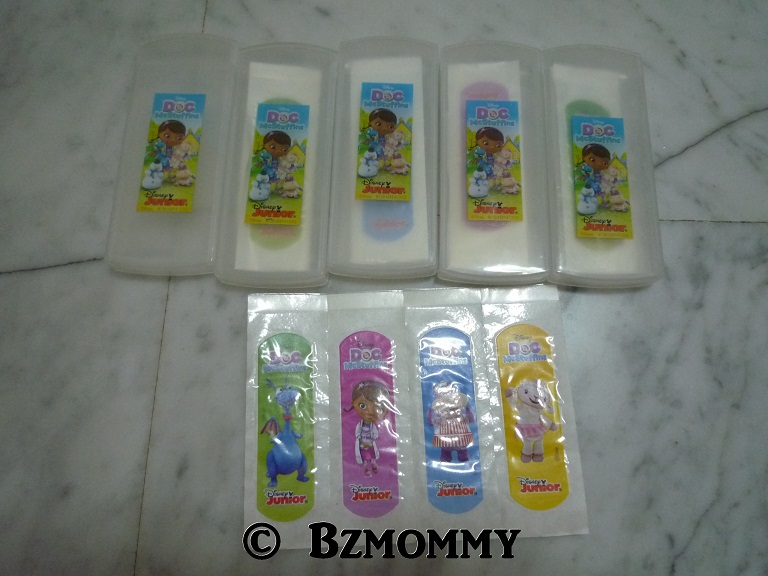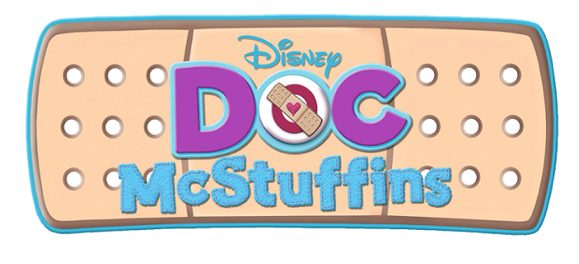 Doc McStuffins premieres in Singapore on 09 July 2012, Monday, 9.30am @ Disney Junior Channel (Starhub Channel 311)!
Thank you TPRSingapore & Disney Junior for this wonderful preview session! 🙂 
*Images courtesy of Disney Junior*
Disclosure : An invitation from TPR\Singapore & Disney Junior. All opinions are my own.