Yes, the little girl is 3 years old in January and we had a small family event again.  I think she had weeks of fun 'cos she gets to celebrate her birthday in school too.
The Ah Yees & Uncles bought her a laptop! Hopefully she stops playing with my laptop now 😡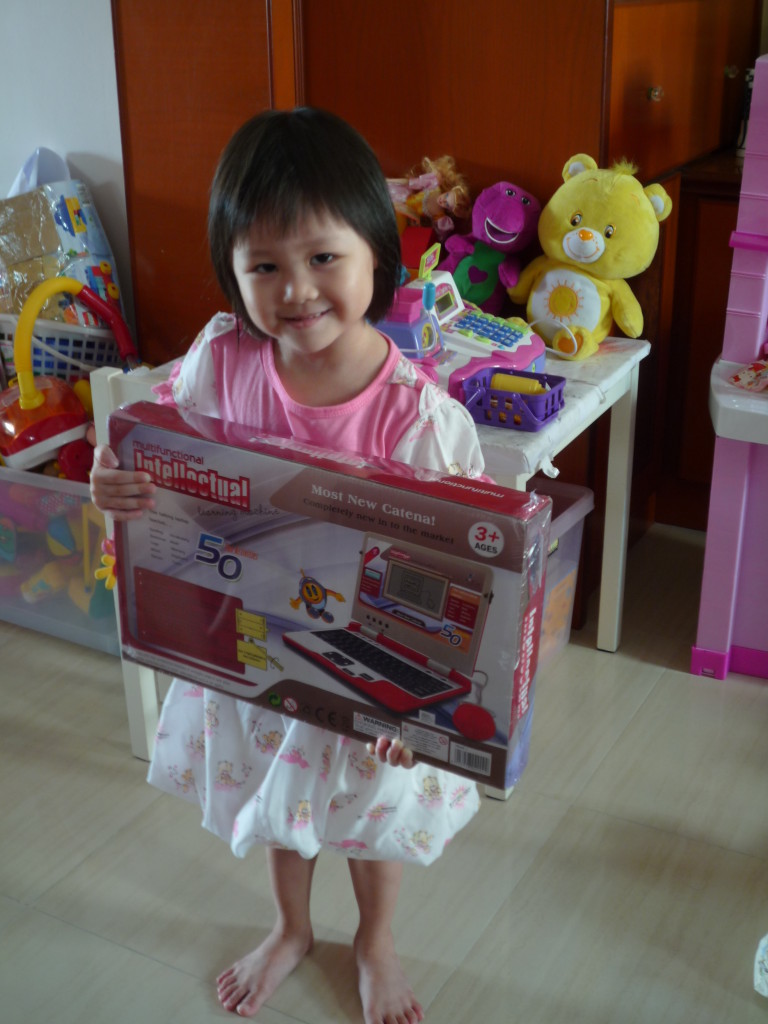 The grandparents gave her ang pohs 😀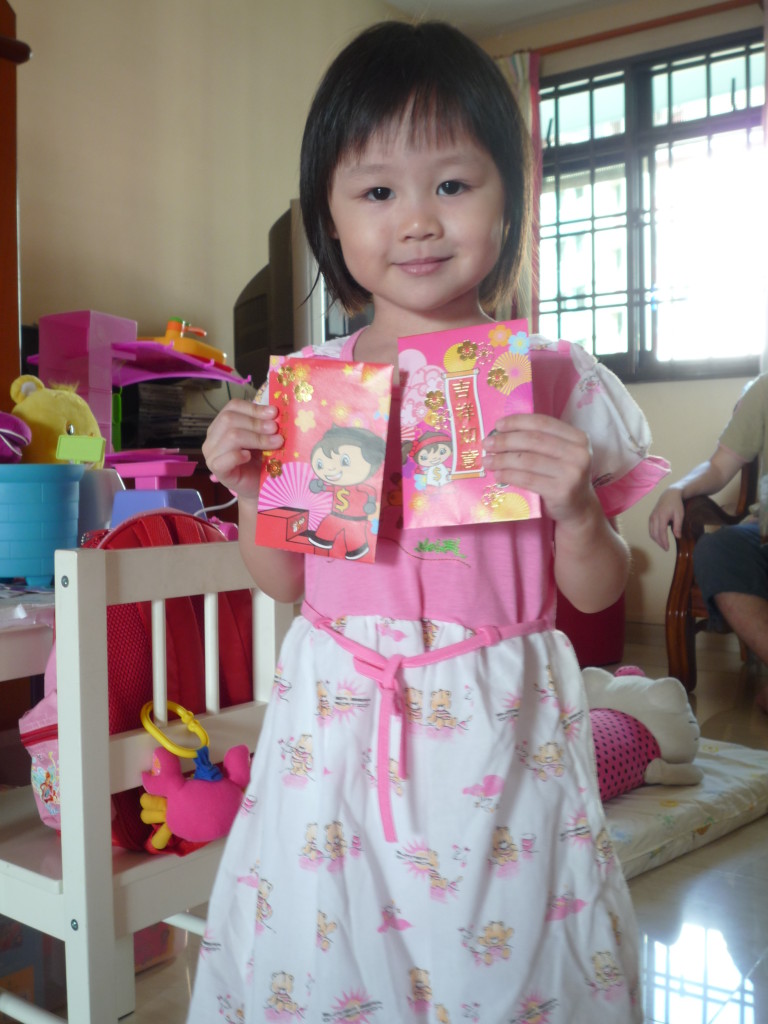 Uncle Damian gave her an activity book.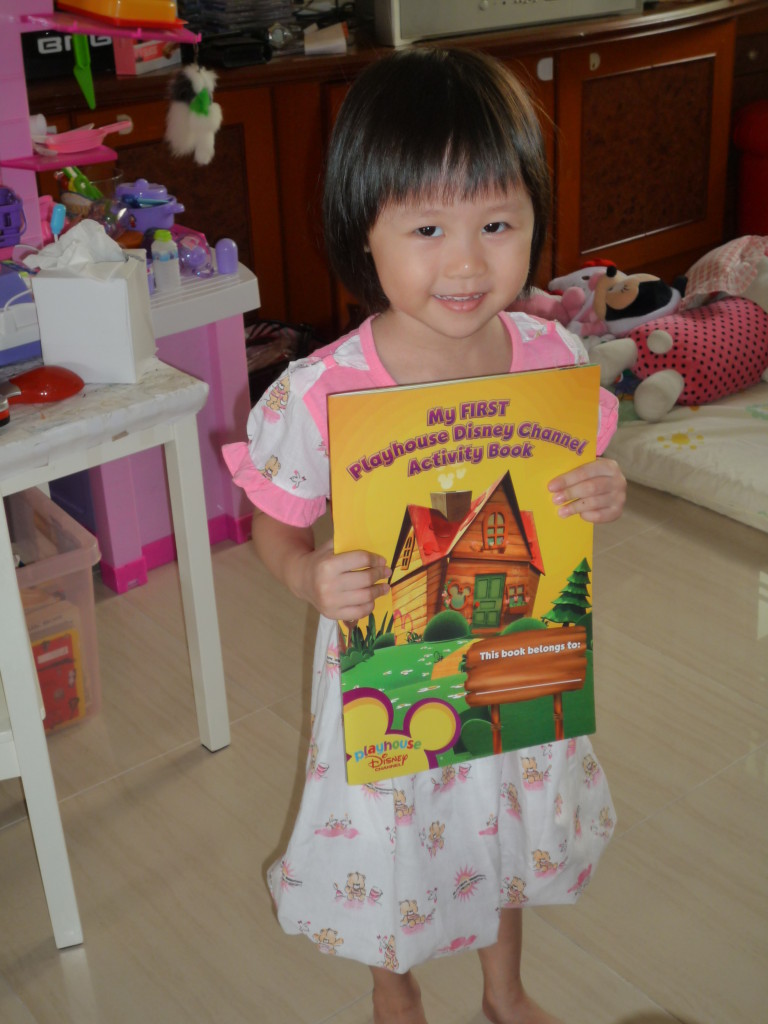 And we bought her the cake she chose herself….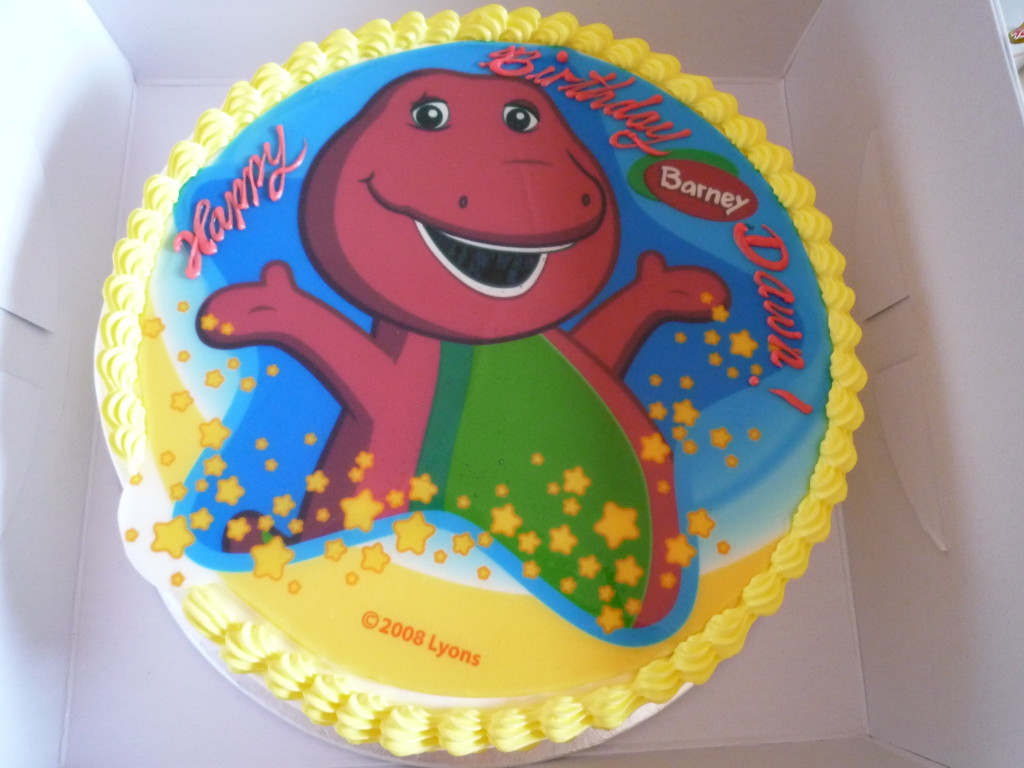 And there she is, posing with her purple dino cake 😀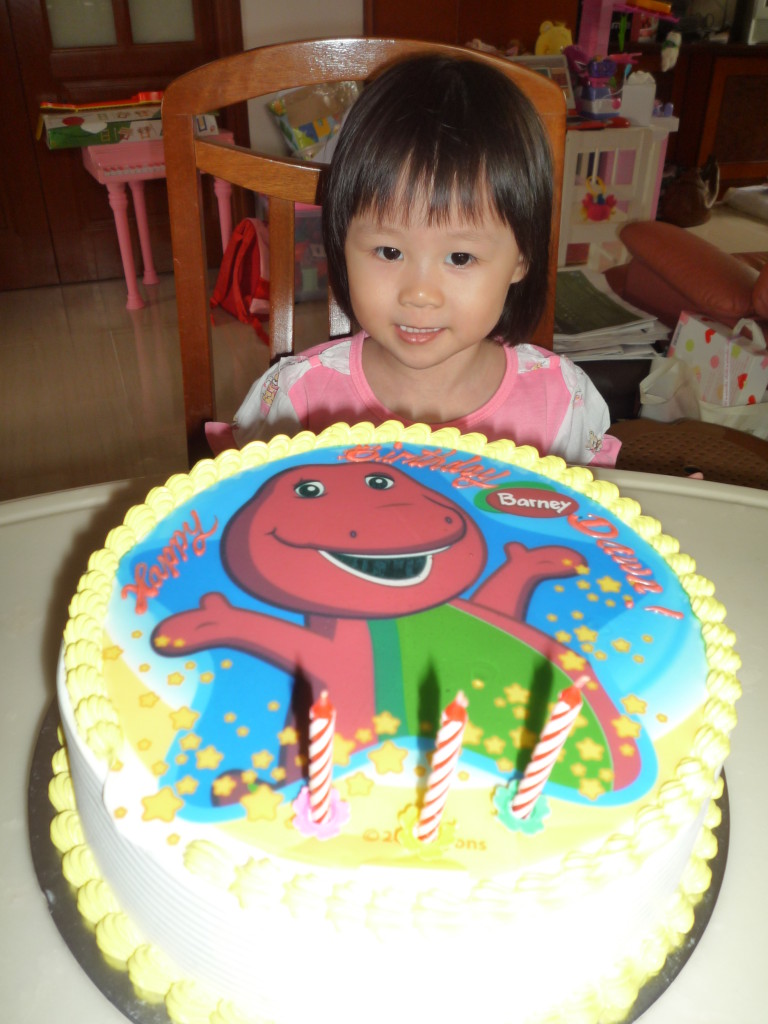 She enjoys eating the cake!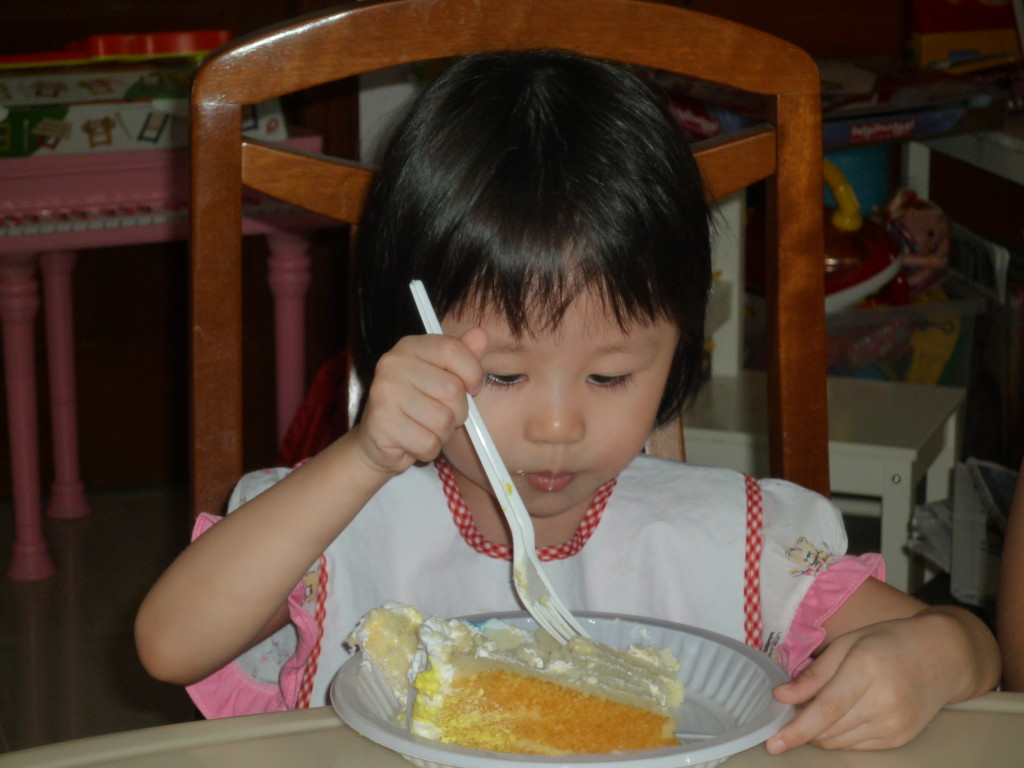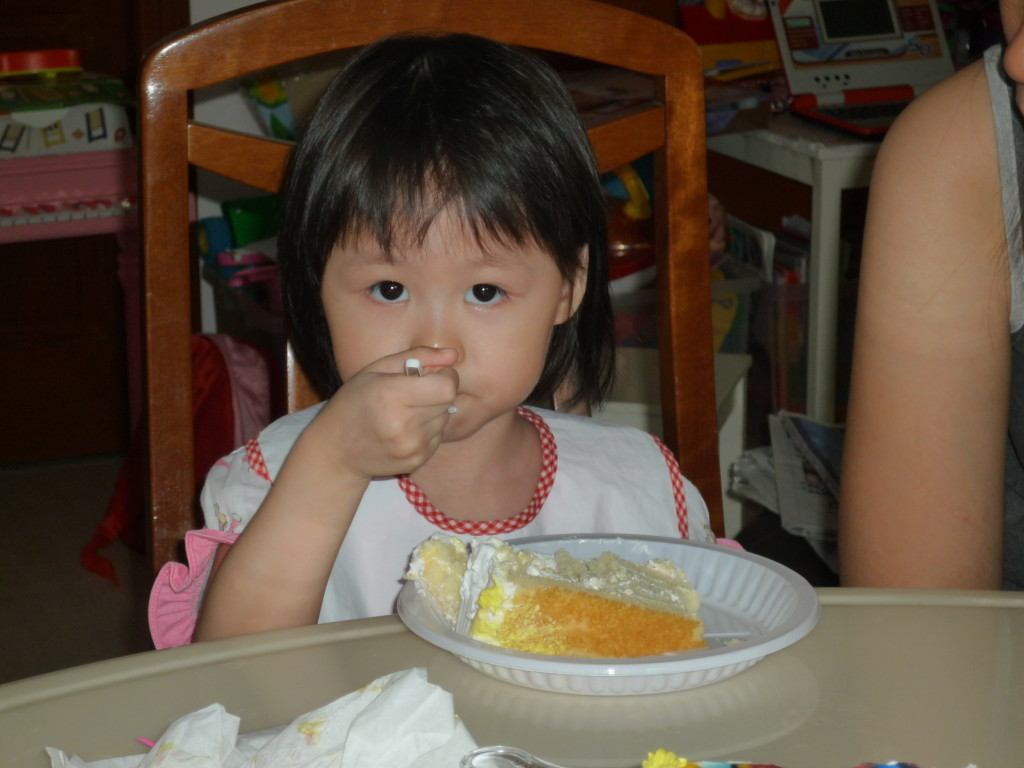 I had also ordered another small Barney cake for Dawn to celebrate her birthday in school, on her actual day!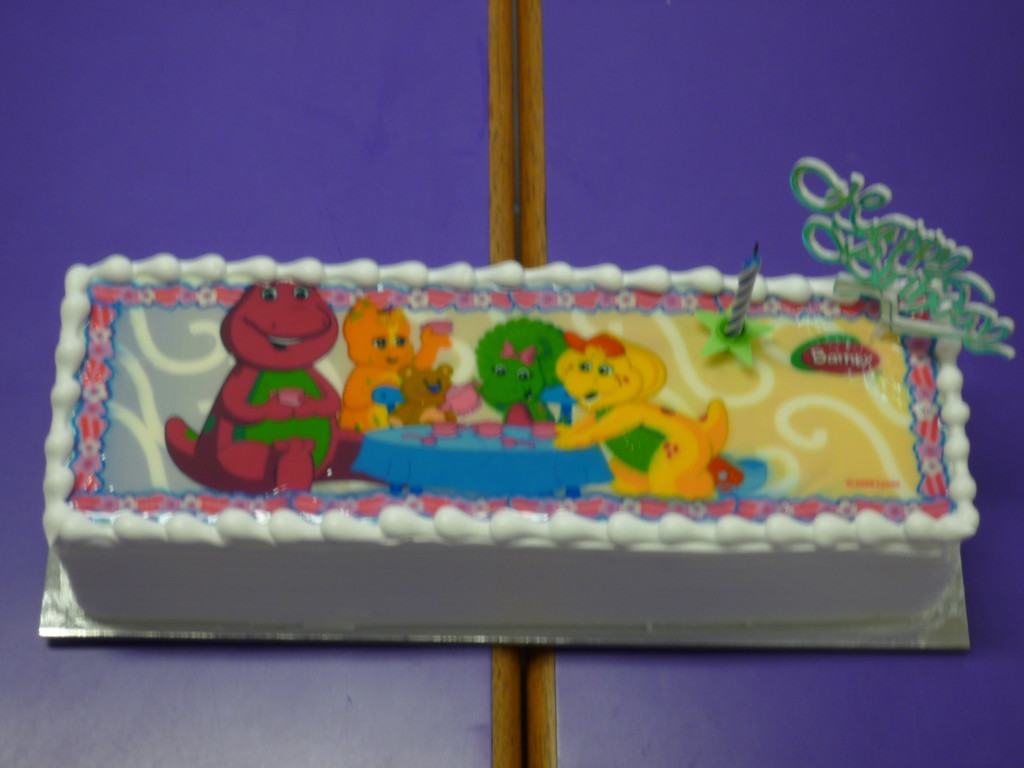 Pardon me for the blur photos as my right hand was still in bandaged after the operation.  Had to use my left hand to take the photos instead..
All her little friends sing the birthday song for Dawn…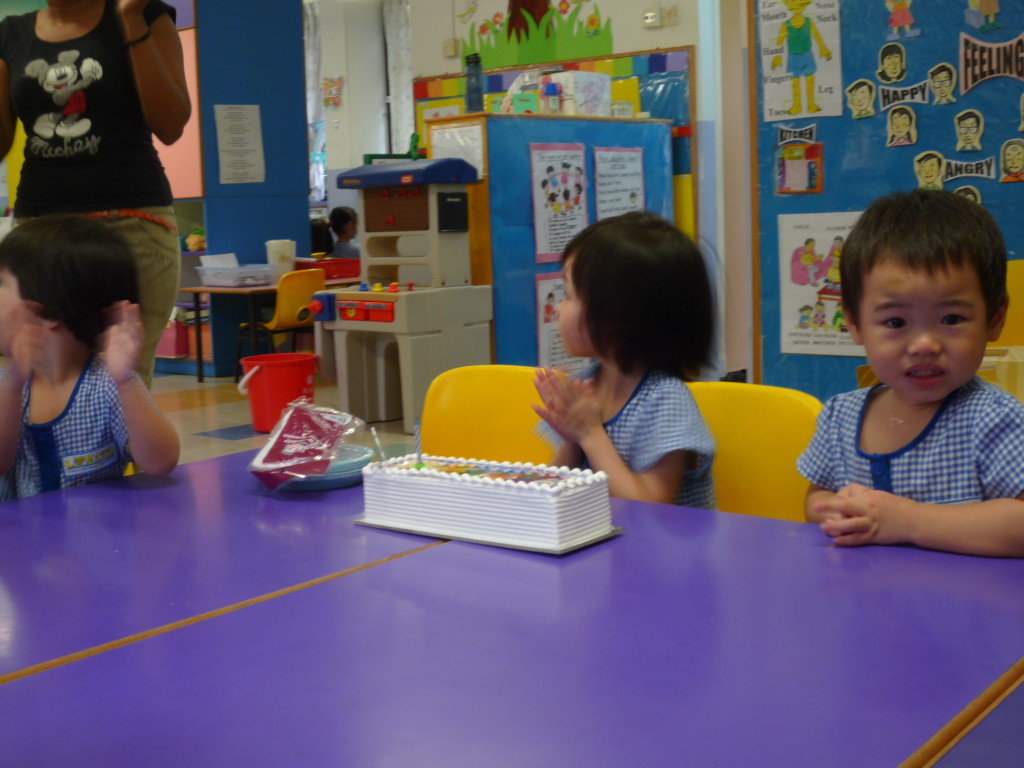 And Little Dawn made some wishes before blowing the candle..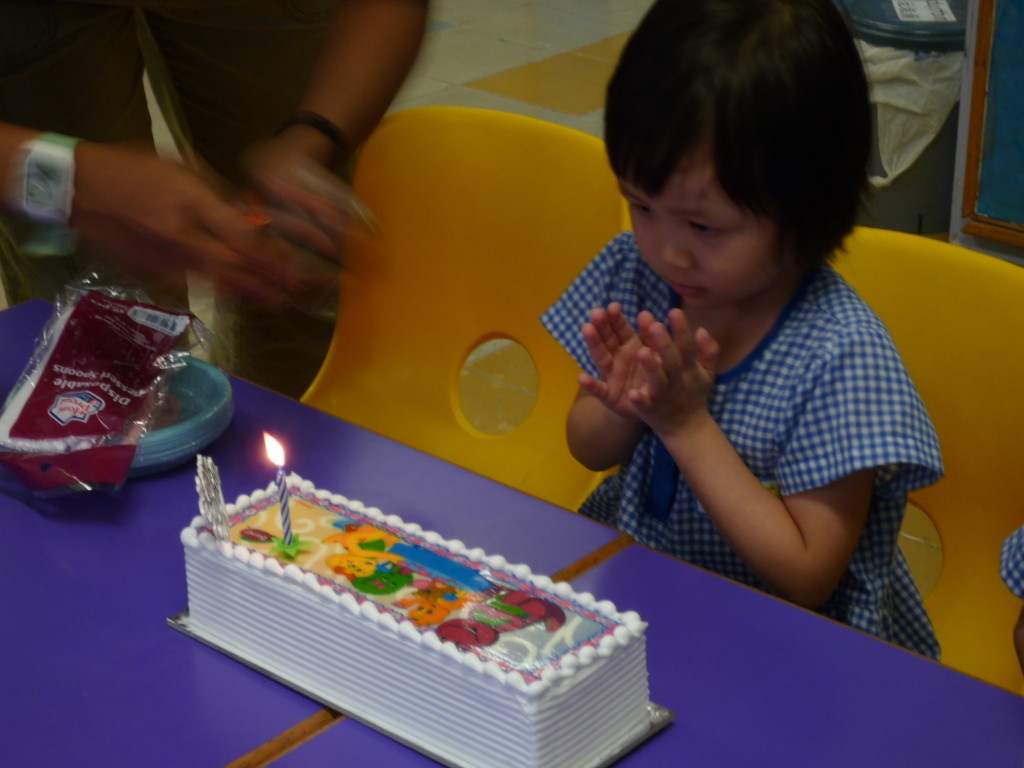 After which,Dawn and her friends enjoyed the cake together…Can you see Dawn?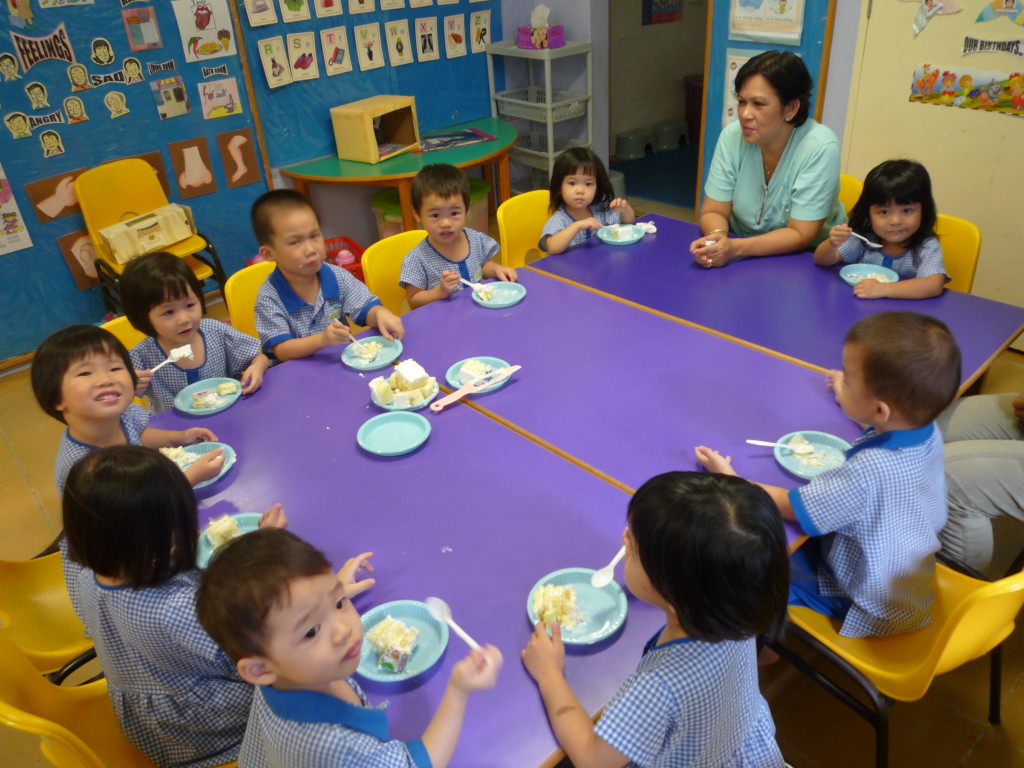 And Dawn enjoyed her cake!