My mother and my mother-in-law have the same birth-date!  I still remember when Dear & I first talked about it, we were confused with each other because I was talking about my mom's birthday and he thought I was talking about his mom's birthday, and then we both came to realised that their birthdays falls on the same day!
And so ever since, we have to ensure that we celebrate both birthdays 🙂
This year it's easier for us because it's also public holiday.  And so we have lunch celebration for my mom and dinner celebration for my mother-in-law.
Dawn made birthday cards for her PohPoh (my mom) and Nai Nai (my mother-in-law)! She was excited and couldn't keep it as a secret to Nai Nai.  😀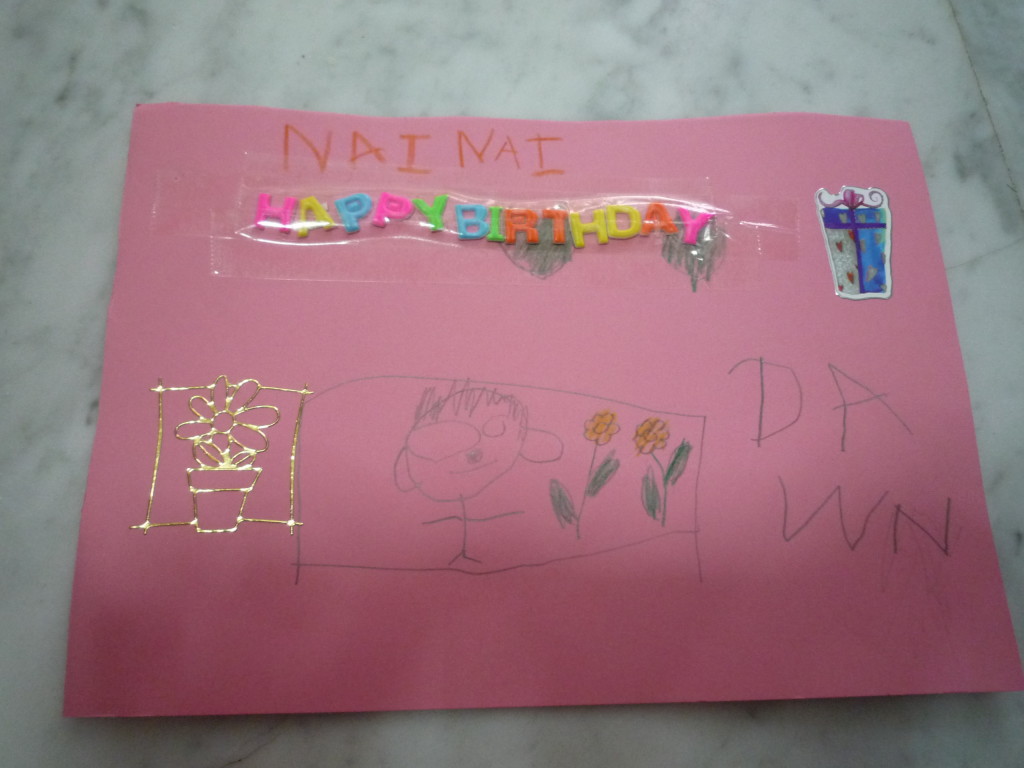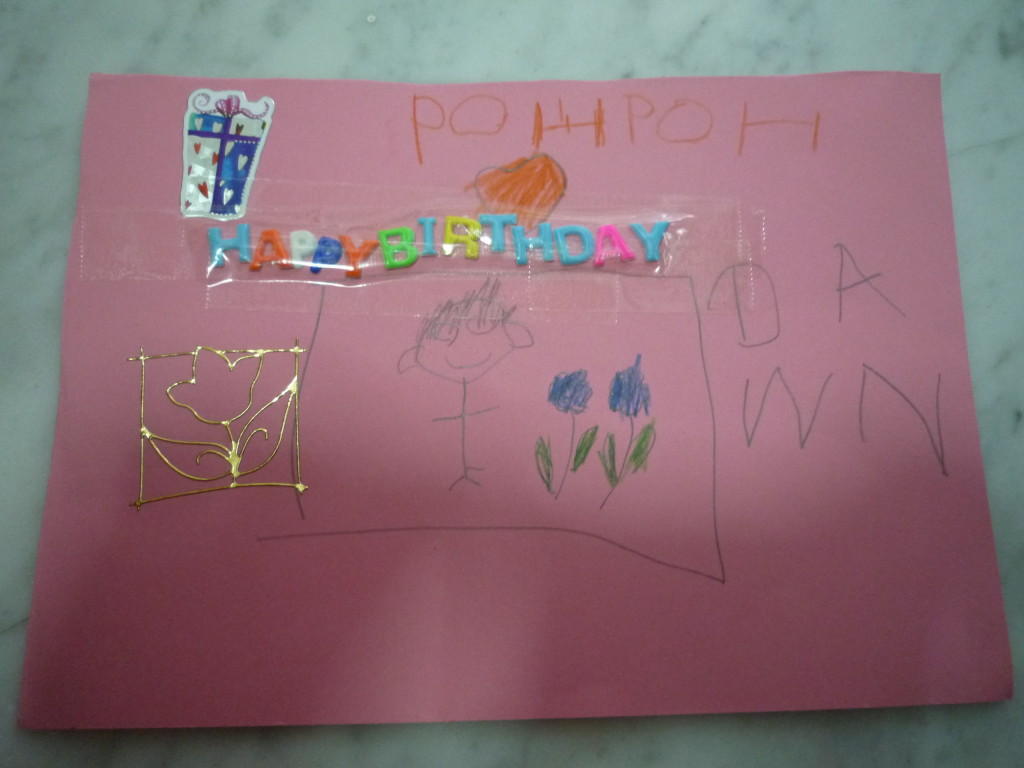 I realised we have really came a long way, it's amazing to see Dawn who can't write or draw (when she's a baby), and now she can draw human (her imagination is good!) and write her own name. I love her soooo much!
We had lunch at home because mum think it's easier for us since Eva is still so young.  I love my mom! She's always so thoughtful 🙂
Here's mom's signature dumplings, big and fat with lots of fillings!
My mom's Kong Ba…slurp!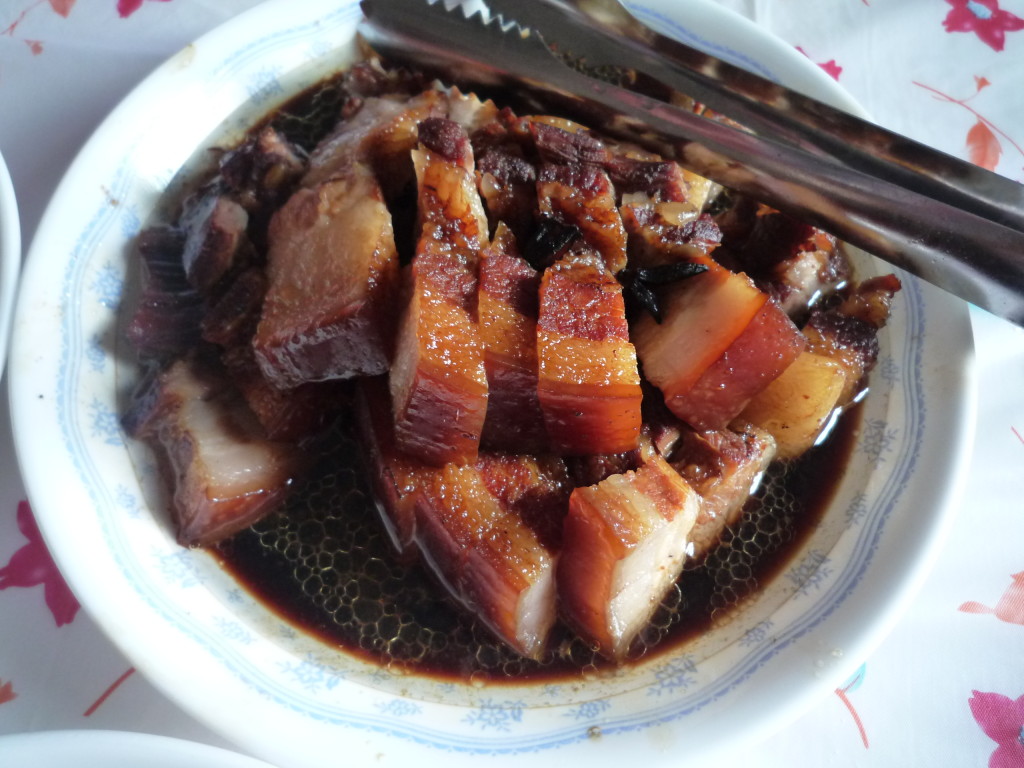 Table full of food!! Sis bought crabs over, too bad I am still breastfeeding and decided not to over eat and cause Eva to have allergy..
And the Birthday cake which my sis bought over was pretty!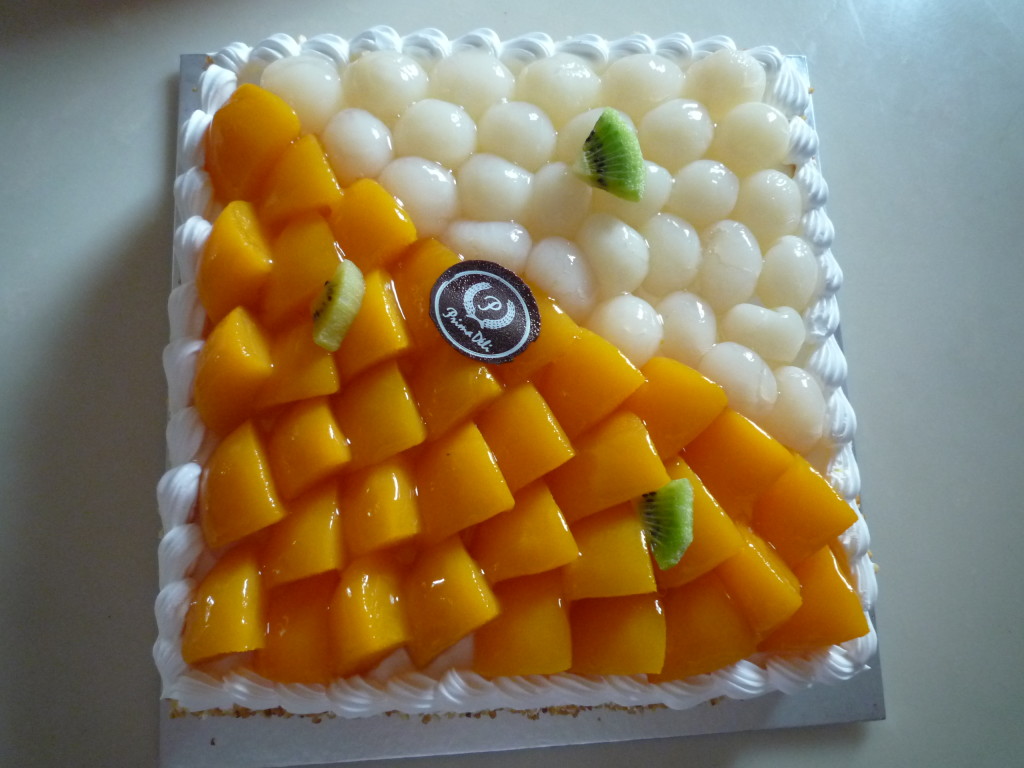 I didn't manage to take much photos for the dinner because Eva was a handful.. 🙁
Happy Birthday to the 2 mothers! 🙂