We have a voucher for a free set lunch at Prego due to OCBC credit card promotion and it's going to expire end of Nov 2010.  As such, we decided to have a quiet Saturday lunch when Dawn is still at my mom's place.
Dear chose the set lunch that cost $40 ++ and I took the free set lunch.
They served us a big bread with salsa sauce.
And the sauce is so nice that I finished them :p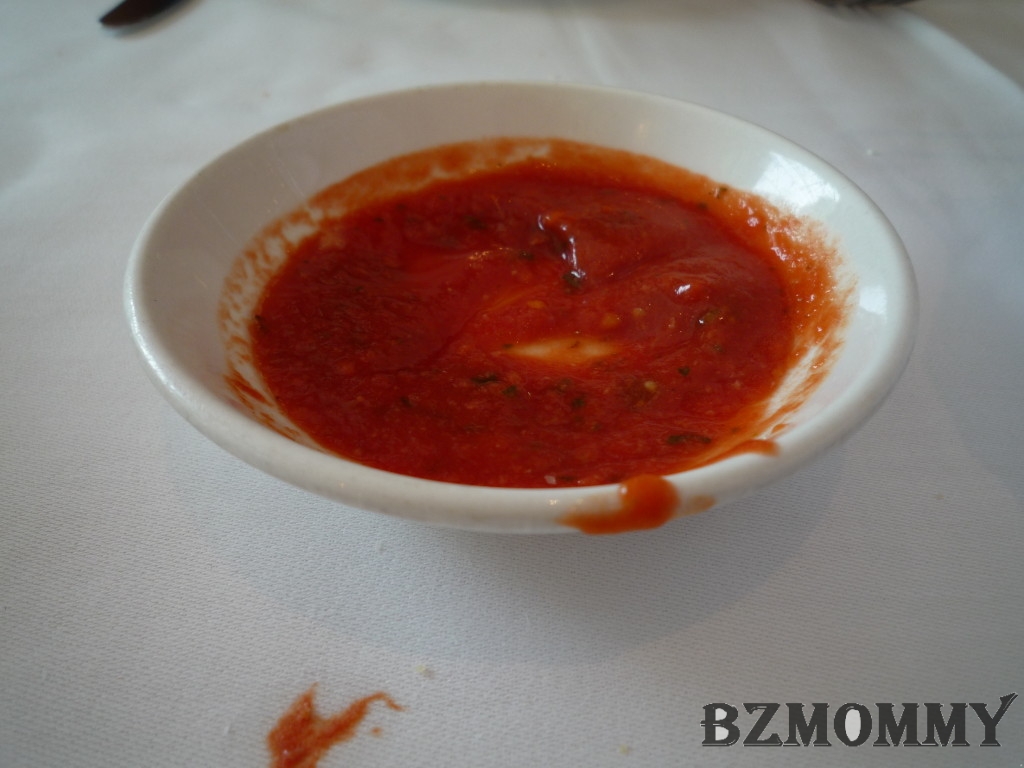 I can't get what the waitress called this soup as, but it's very nice!  It taste like potato soup but I think it's more than that.
My free set came with a starter and we chose the mushroom starter but I didn't quite like it.  Maybe it's cold and sour…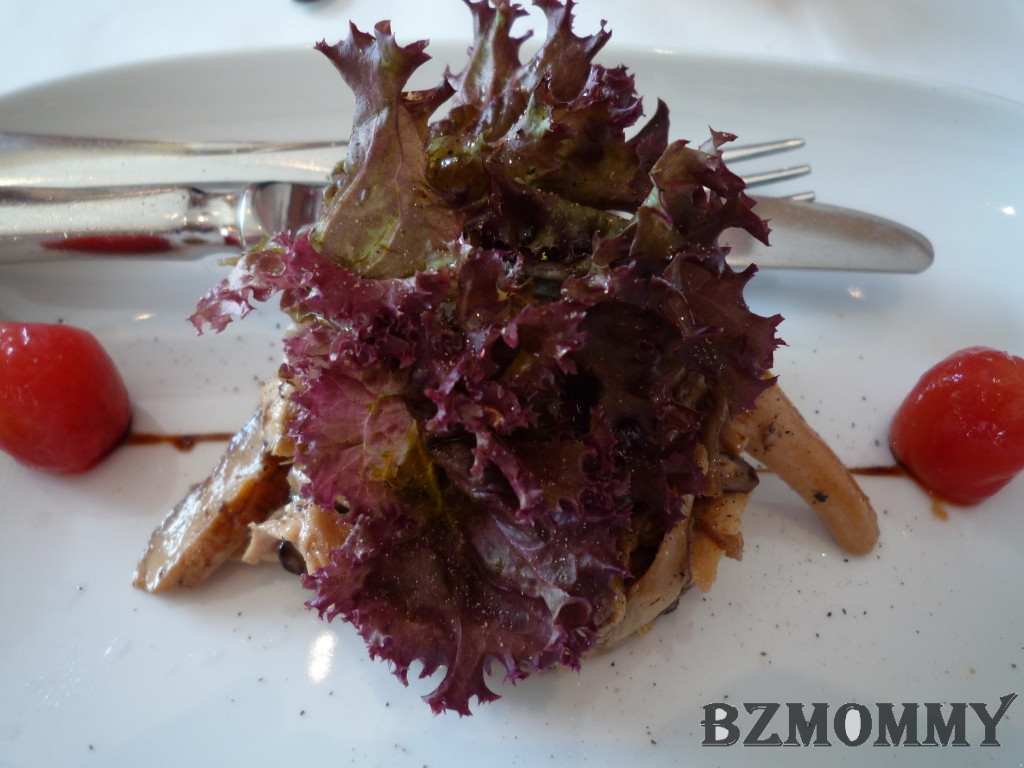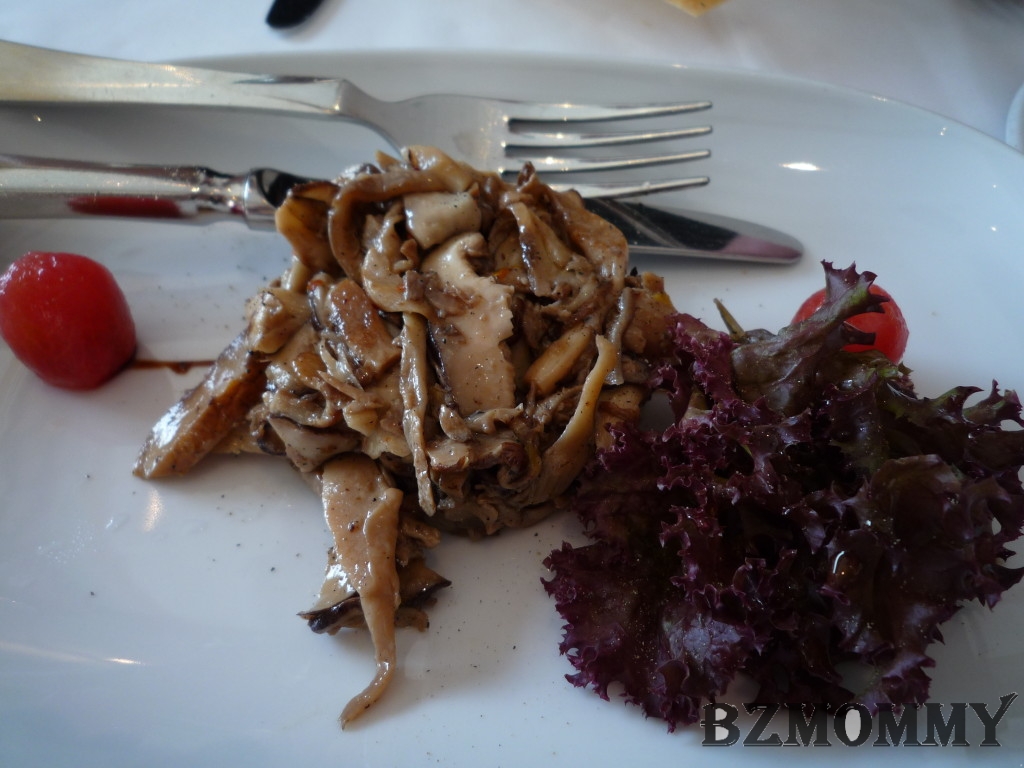 My set main dish, chicken breast meat…looks small on the big plate!
Dear's main dish looks more delicious than mine.  The mash potato is nice, maybe because I like potatoes now..haha!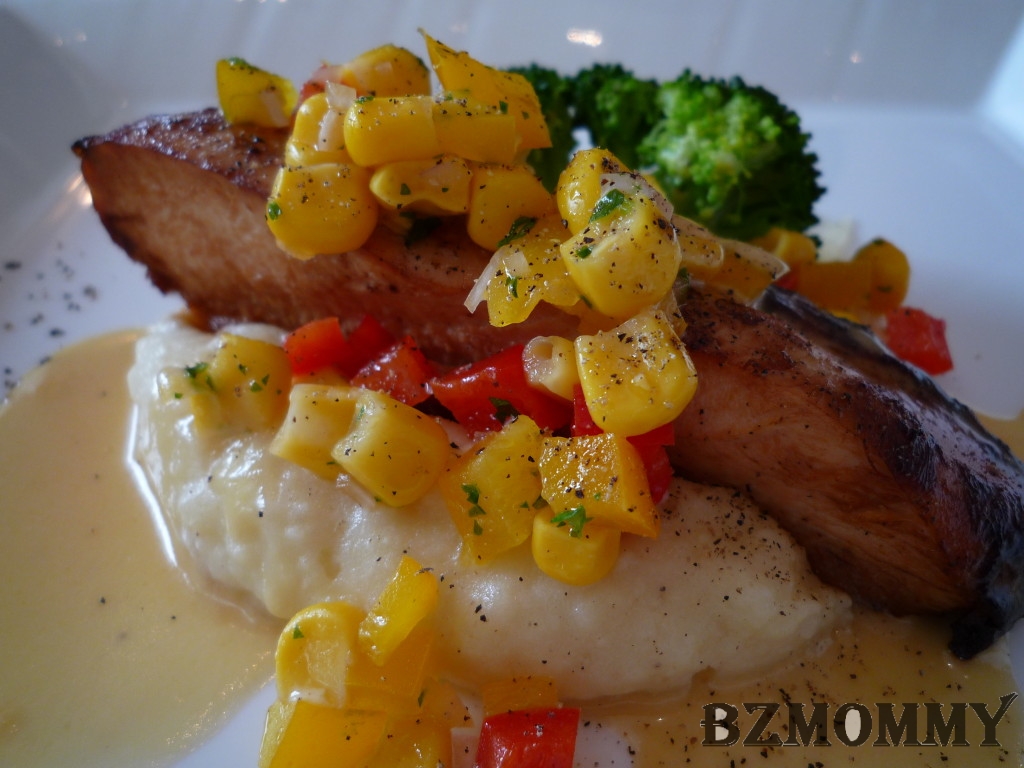 My pathetic fruit platter… 🙁
Dear's desert – Panna Cotta.  Dear loves Panna Cotta and I promised that I will try making for him when we have our own house 🙂