We finally brought Dawn to the zoo today. Had been wanting to bring Dawn there because she will always point excitedly to the animals shown on the TV. It's a good way to futher stimulate her growing mind.
I didn't know that the Zoo is just a 10 mins ride from CCK interchange.  I thought it's far away! And its quite convenient to take the train to CCK and change to bus 927. It brings us right to the doorstep of the Zoo!
The entrance fee is $16.50 for adults (without the tram ride) and it's free for kids below 3 years.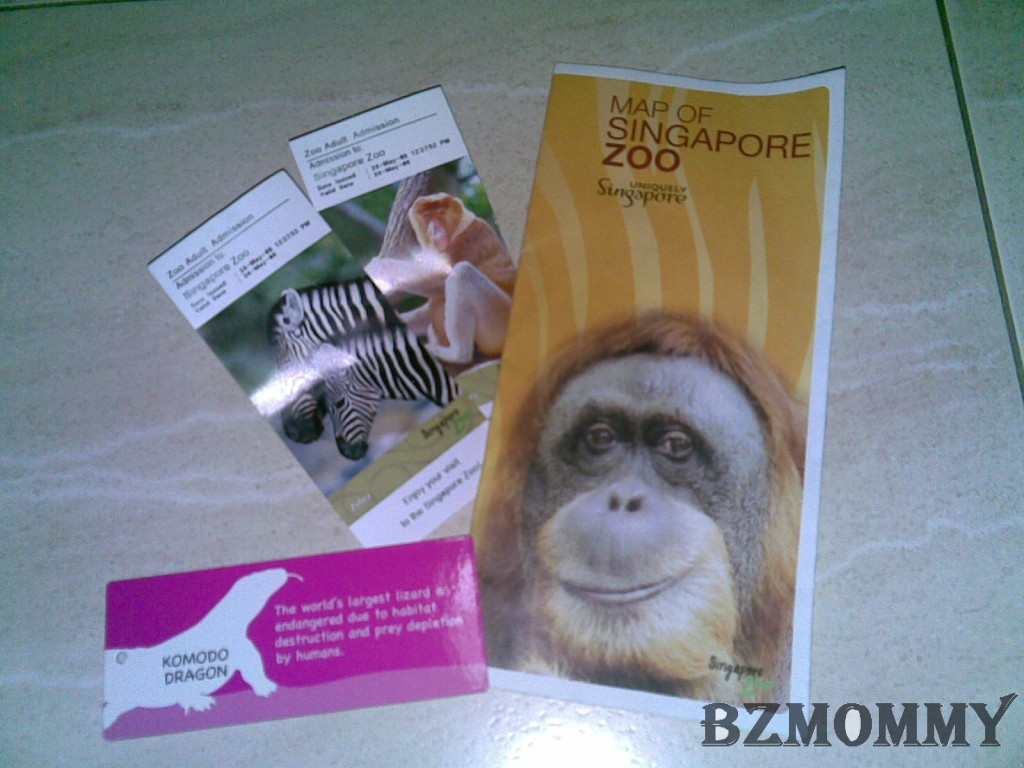 We saw quite a lot of animals, though some were hiding in the shade due to the weather.  The tiger, the lions, the giraffes, the elephants and many others.  We were always on the move and never stayed for an animal show. The zoo was quite crowded due to the weekend.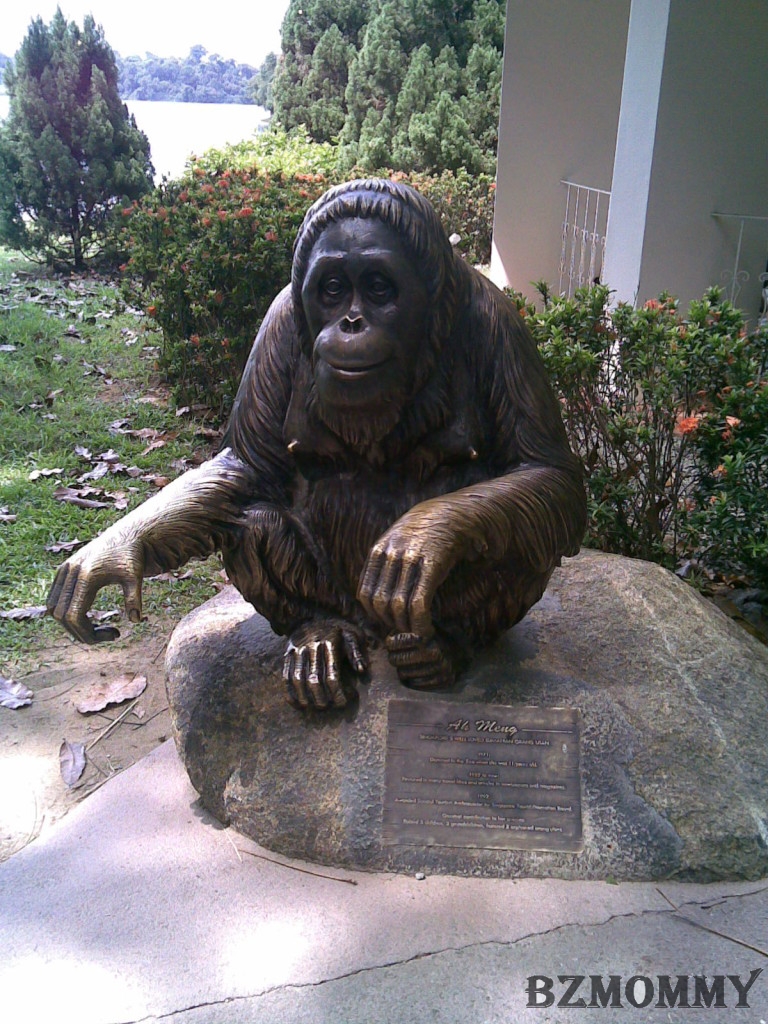 We saw this statue built in the remembrance of Ah Meng.  Ah Meng, adored by most Singaporeans, passed away in the beginning of this year.
We were all tired after all the walking in the zoo.  Dear was carrying Dawn most of the time so that she can see the animals.  Instead of having her relaxing in her pram, we made Dawn walked too. Kids need some exercise! 😀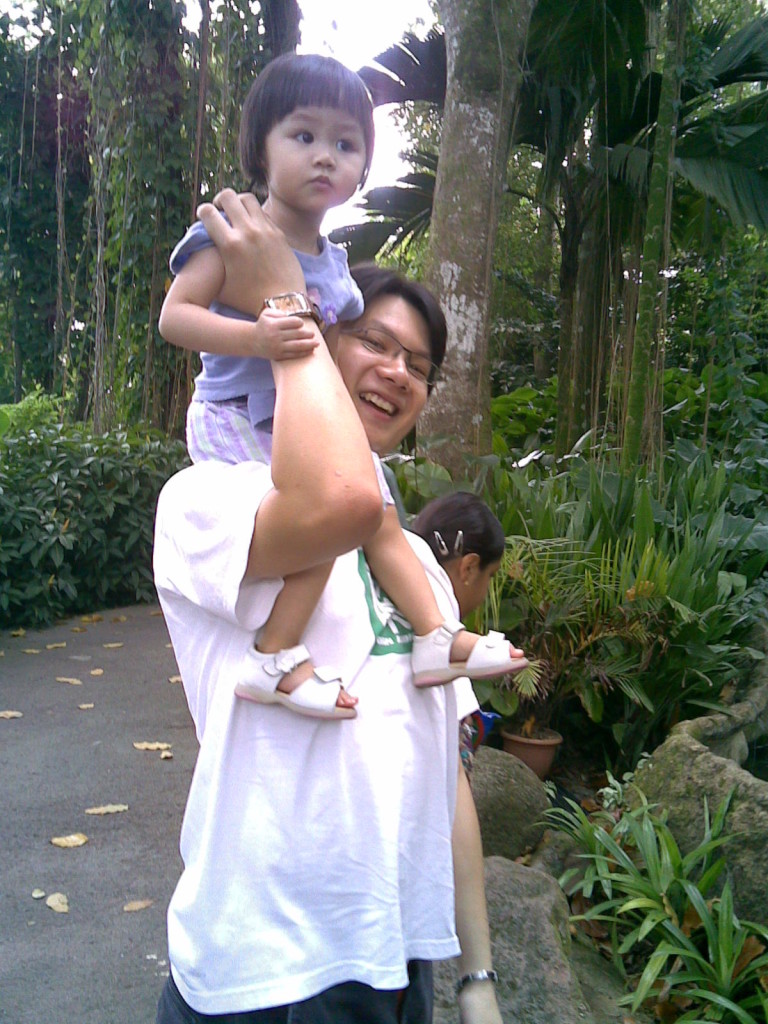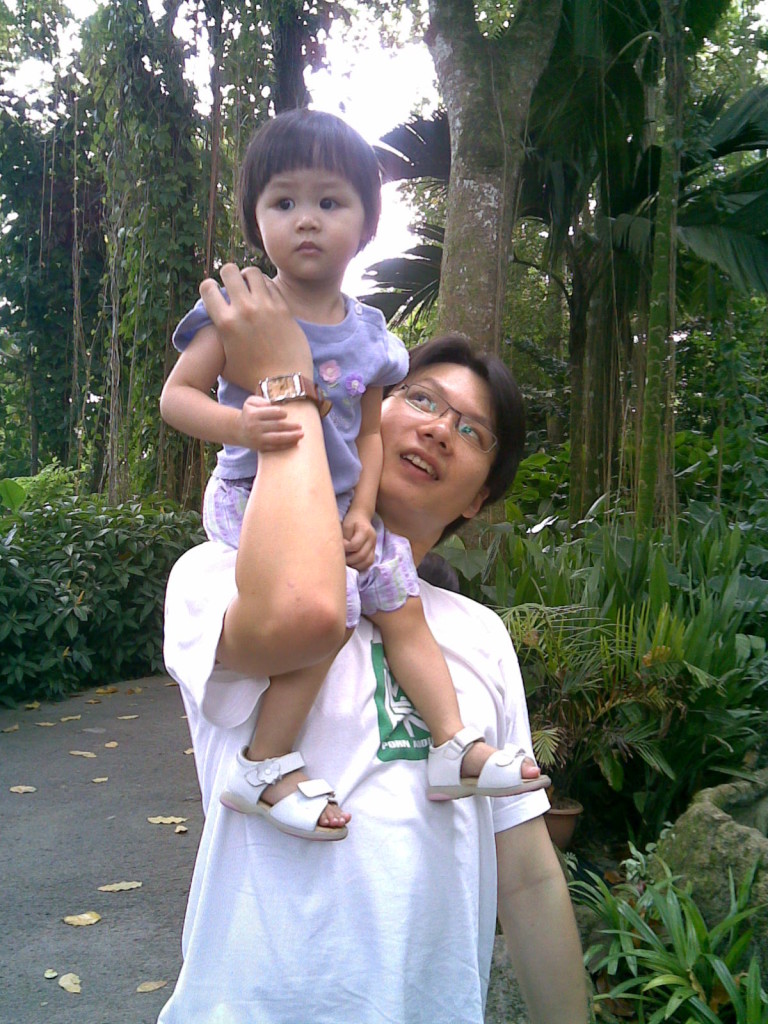 Admission Fees – $33 for 2 adults
Time Spent in Zoo – 2 & 1/2 hours
Energy spent – countless (+ litres of sweat dripped)
This Sight >>>>>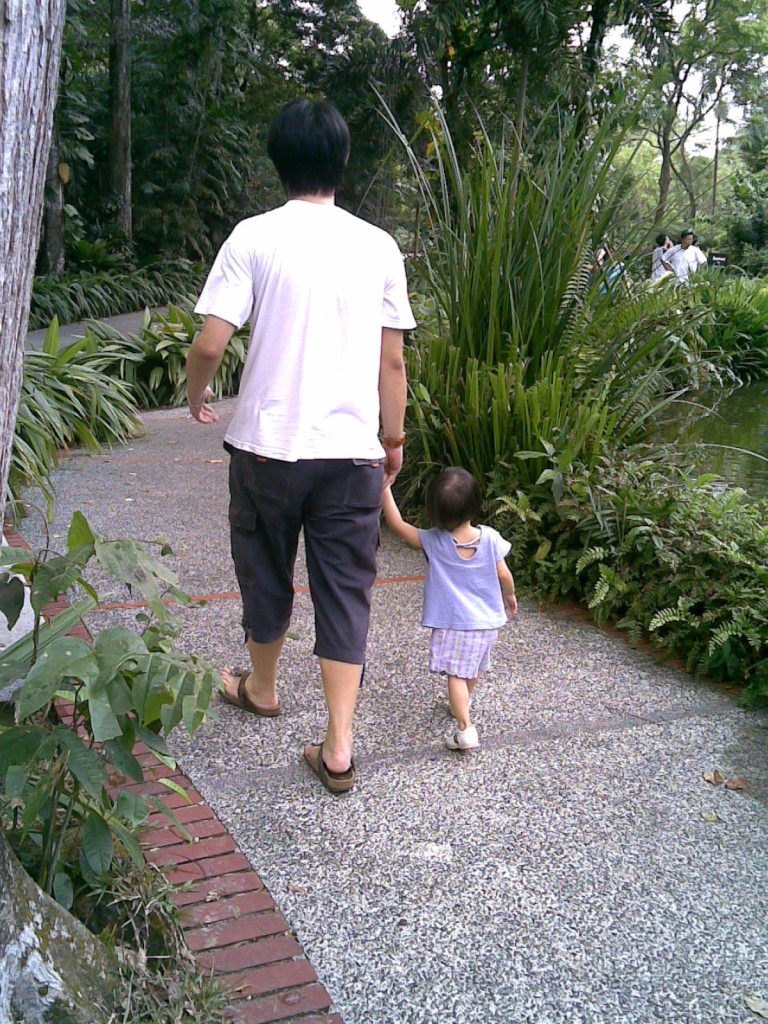 >>>>> Priceless.