Tomato Rice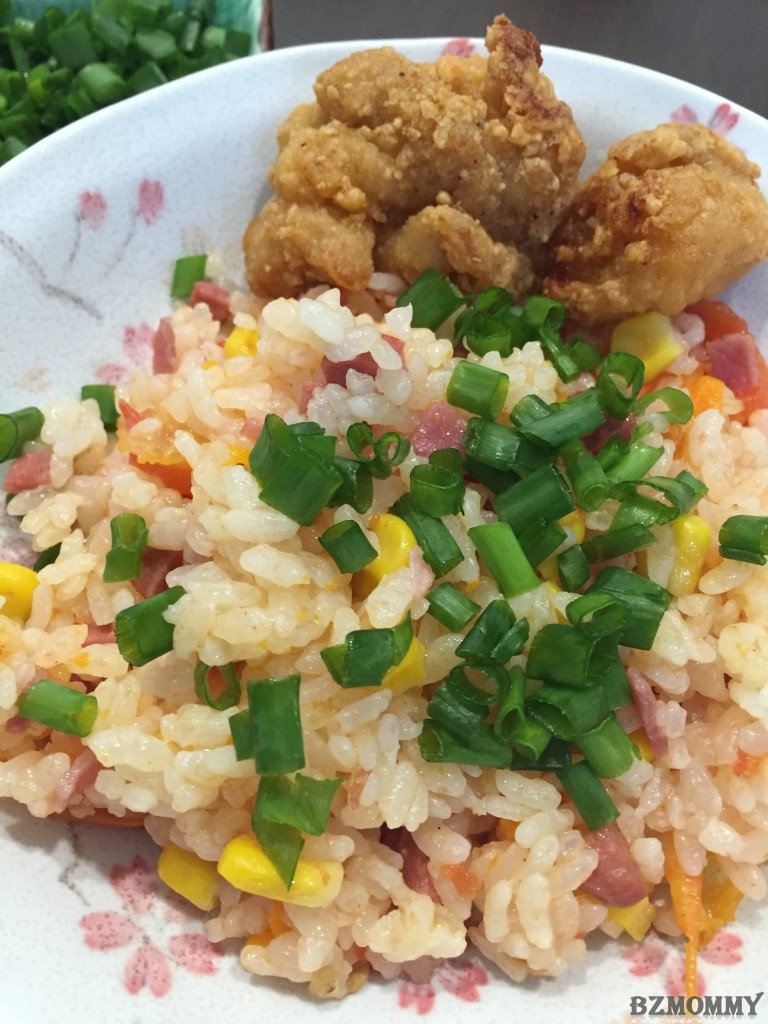 Author:
Adapted from Ochikeron
2 cups uncooked rice (I used Korean rice)
2 medium size tomatoes - choose the really orange/red ones
¾ TSP salt
¼ TSP pepper
4 slices of salted butter
Handful of corn nibbles (I used frozen ones)
2 slices of ham or hot dogs
Half a carrot
Spring onion (for garnishing)
Wash rice as per usual and add water you normally use for 2 cups of rice.
Remove 8 TPSP of water from the rice pot (as the tomato and ingredients will emit water during the cooking process)
Add salt and pepper, mix well.
Remove the top and bottom of the tomato by slicing them off. I cut the tomatoes to quarters.
Place the tomatoes in the centre of the rice pot.
Wash and drain the frozen corn nibbles
Remove the carrot skin and dice it.
Cut the ham to small pieces or dice the hotdog
Place the corn nibbles, carrot, ham/hotdog & butter slices in the rice pot, at the side surrounding the tomatoes.
Place the pot into the rice cooker and start cooking it.
When it's ready to serve, toss the rice lightly to mix the items together.