Kitchen Fun Time #3 - Pizza Pizza!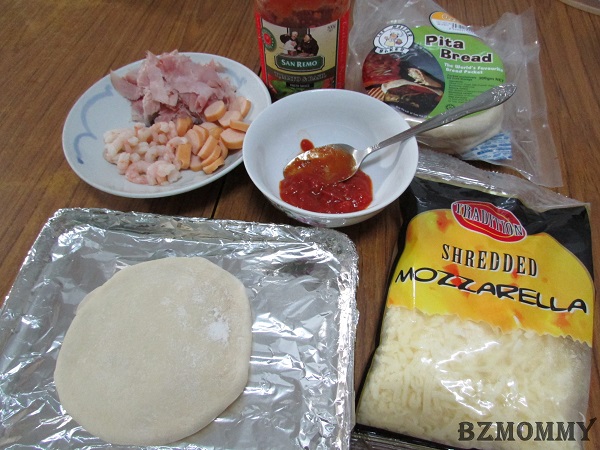 Pita Bread - for the Pizza's base (if you can only get the thick pita bread, you can slice the pita into half so that the base is thinner)
Pizza Sauce / Pasta Tomato Sauce
Shredded Mozzarella
Sausages / Ham / Prawns / Pineapples / Tomatoes - Your own creation!
Place the Pita bread on a flat surface (Tray, plate etc)
Spread the pizza/pasta sauce evenly on the pita using the back of a spoon
Arrange the ingredients on the pita (show your creativity!) and add the Mozzarella Cheese on top.
Toast or Bake the pizza until the cheese has melted.
Recipe by
BZMOMMY'S MUSINGS
at https://bzmommymusings.com/kitchen-fun-time-3-pizza-pizza/